Festivals
Depeche Mode, The Avalanches and Fleet Foxes mix light and dark on day three of NOS Alive 2017
Spoon and Benjamin Booker also took to the stage on the final day of the Portuguese bash.
It might be the last day of the festival, but Portuguese rockers Monstro give an indication that there's no slowing down today. They literally have their war paint on, faces half covered in darkness. Accompanied by childlike yet dark and mysterious animations with live action segments (think a pitch black version of Tim Burton), they power through a short set of heavy alt rock tracks with shoegaze elements that helps get the blood pumping. Plastic People seem similarly energised, racing through their set filled with tracks clearly indebted to the likes of Joy Division and Echo & The Bunnymen. It's not exactly innovative, but they carry off it off pretty well, which shows in the fact that they gather one of the slightly larger crowds for an early act on the Heineken stage.
While his new album 'Witness' nods significantly to gospel and soul, Benjamin Booker has always taken a page out of the book of the old blues masters, and it's his scuzzy, punk-infused, foot-stomping version of this that he focuses on throughout his set on the Heineken stage. The storming pace of the first few songs help get the crowd on side, and they eventually break out into a few rounds of spontaneous hand-clapping alongside Booker. During the rare moments he puts down his guitar, Booker prowls around the stage and although he's hunched over his mic as he moves, it's hard to look away. Things get a little stodgy when he lowers the tempo, but his uniquely raspy growl alongside some sludgy riffs and the occasional freestyle moment makes it pretty difficult to zone out.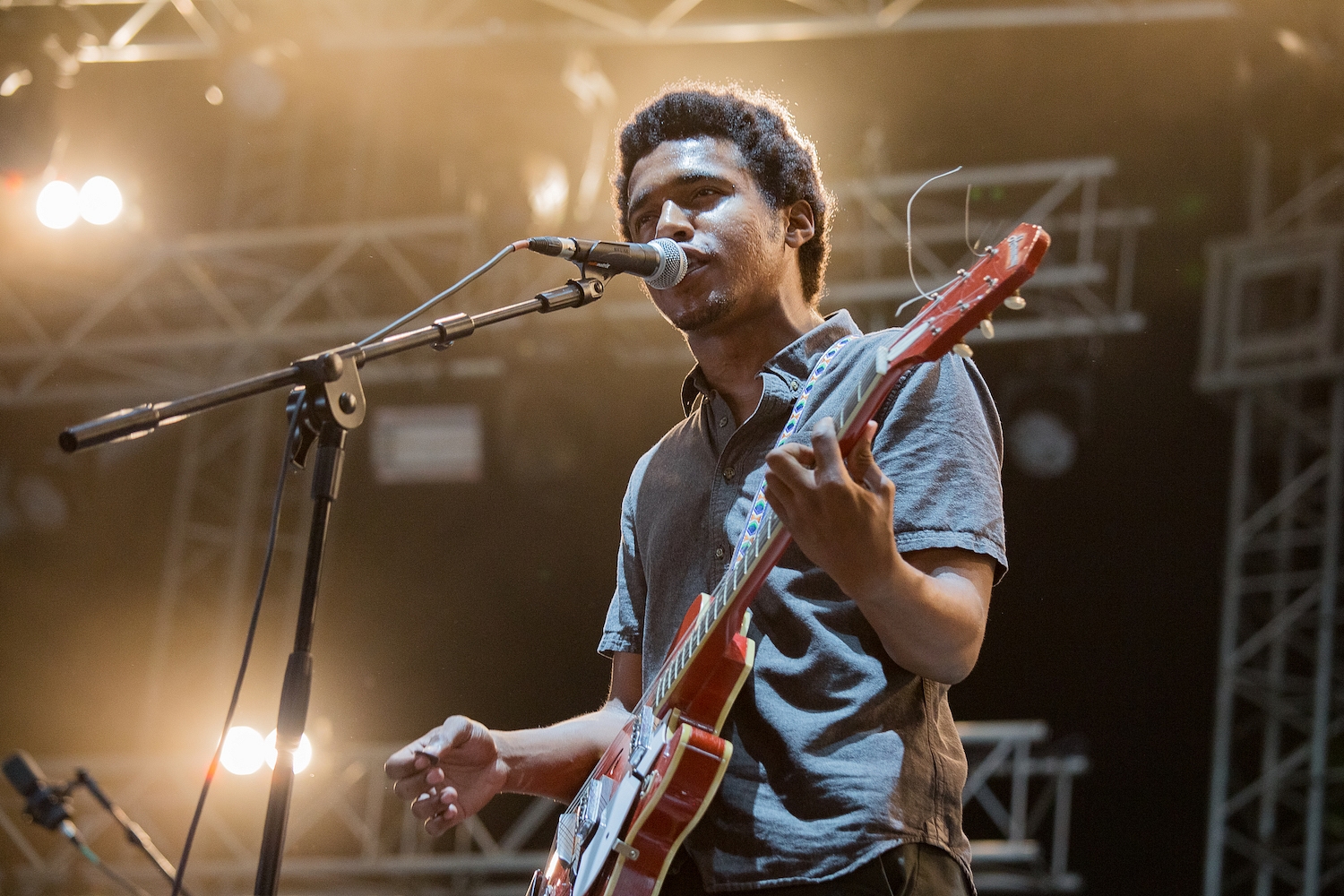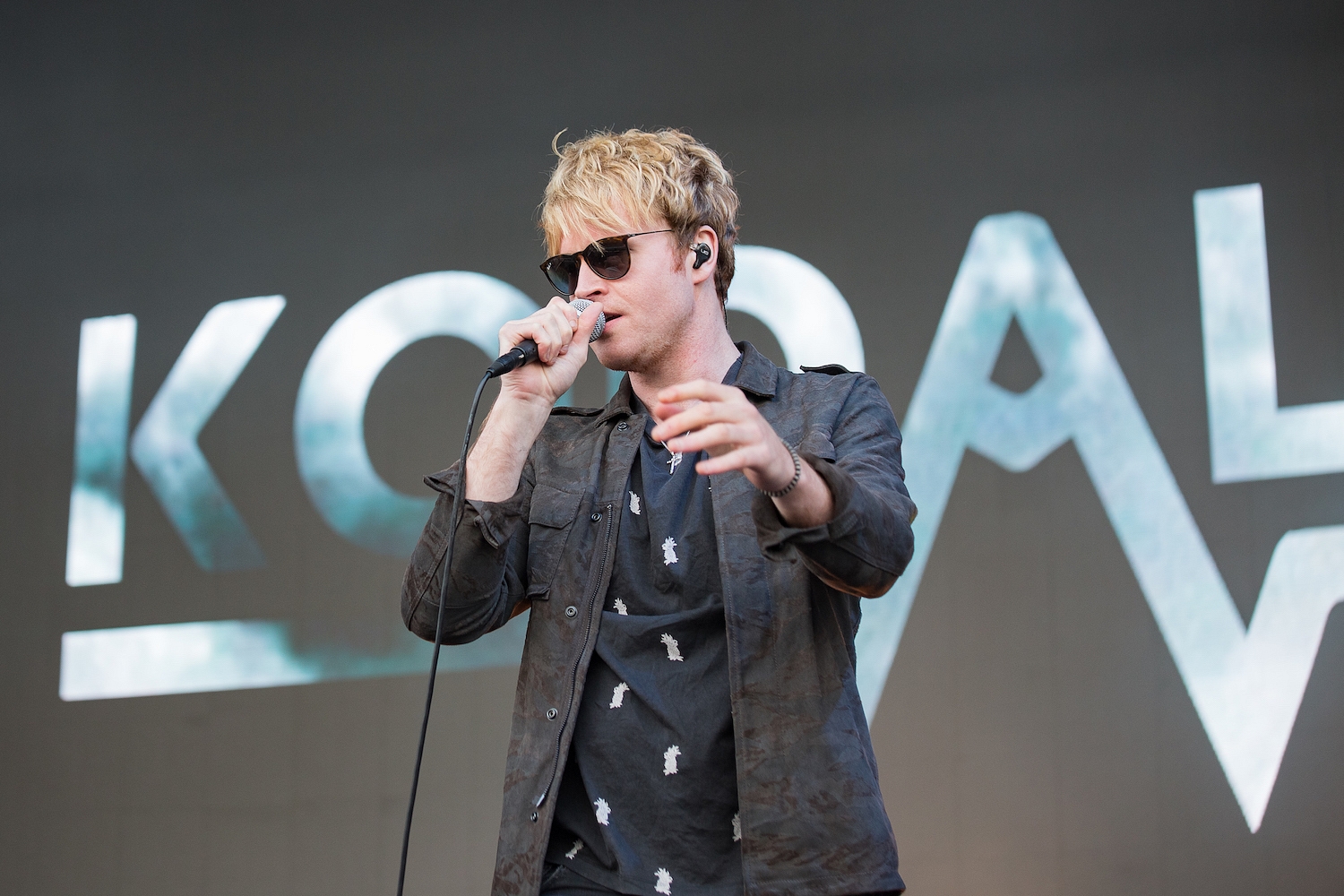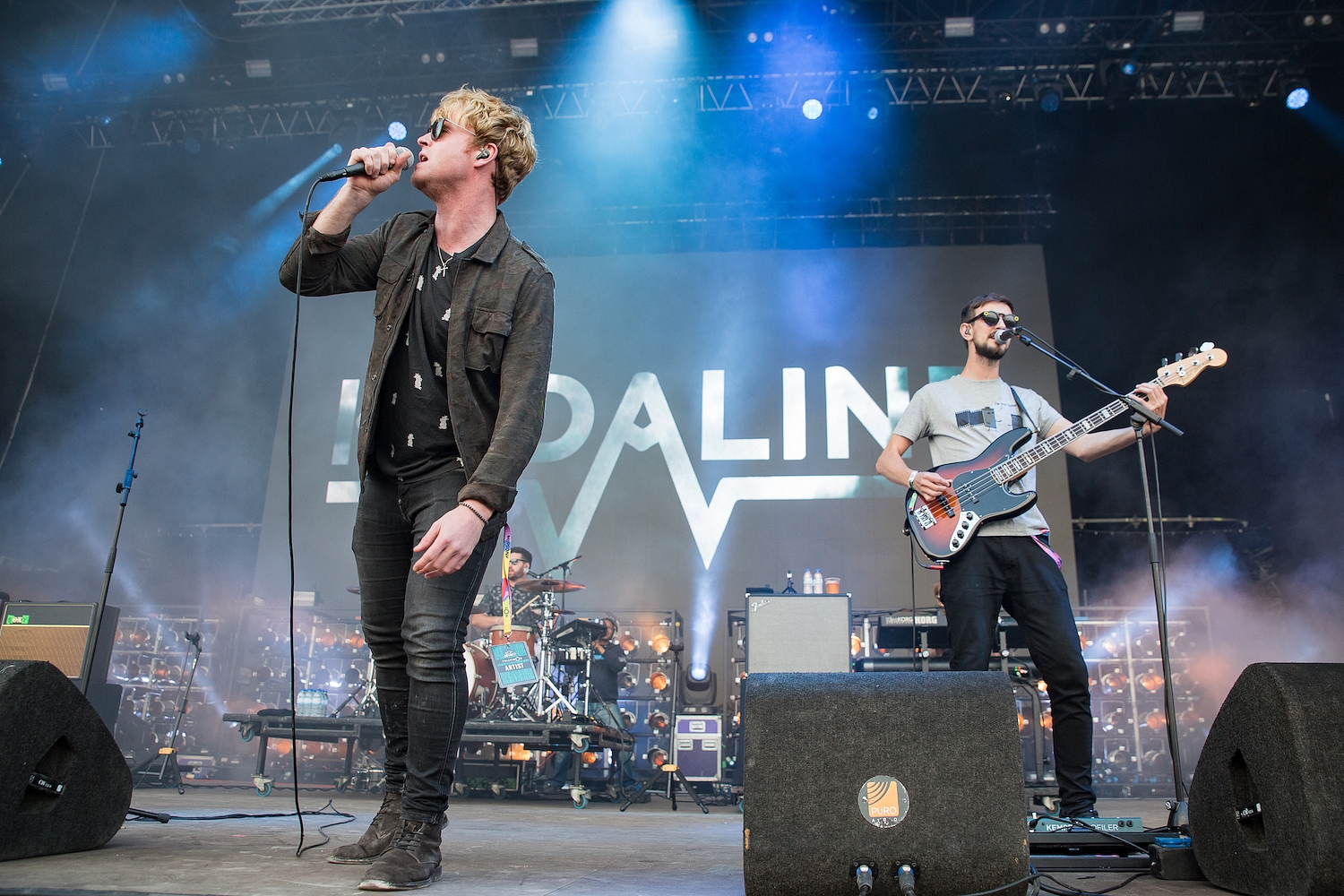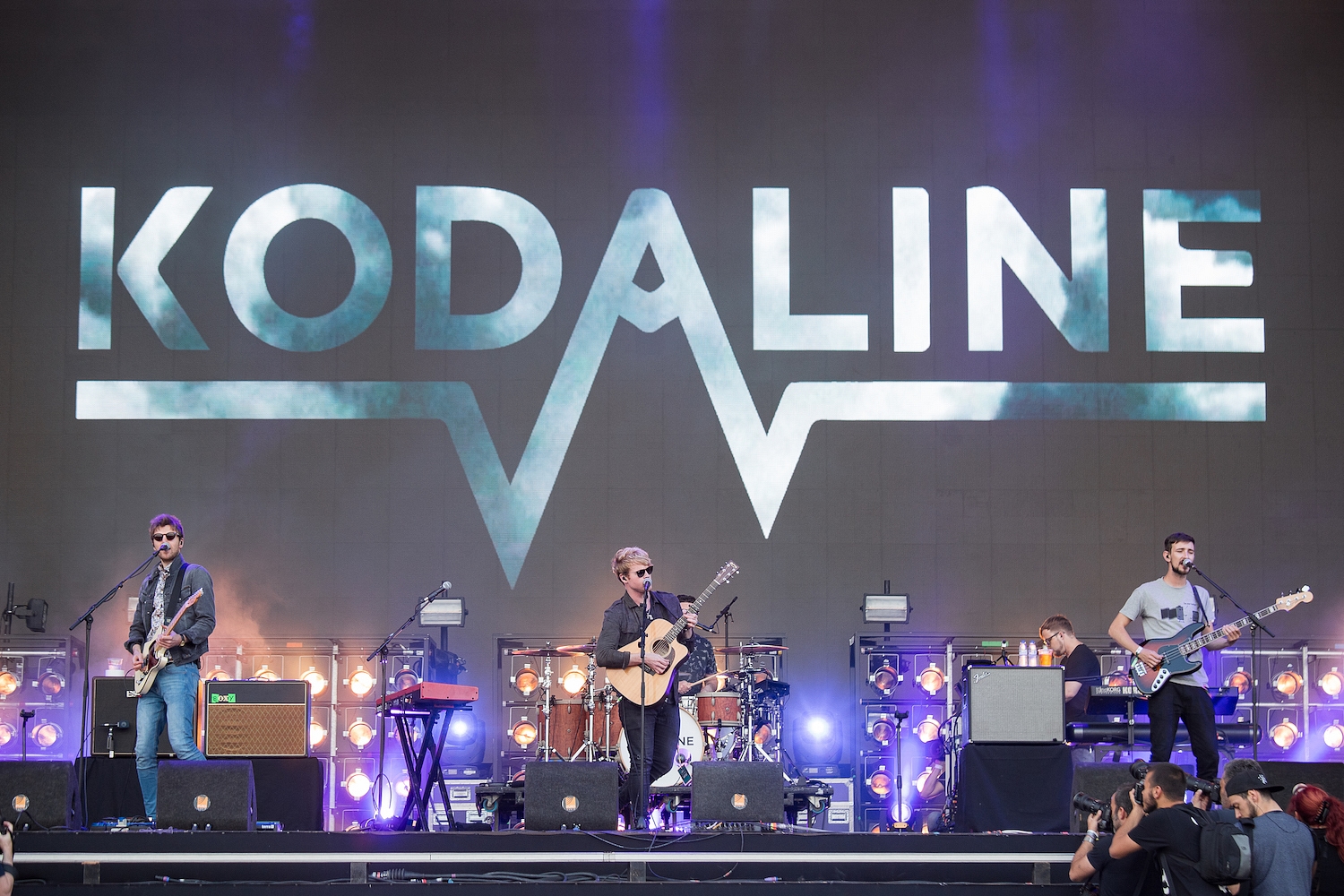 In almost complete contrast, Kodaline's set on the main stage couldn't be further from Booker's down and dirty garage rock. The Irish bunch deal in polished indie-pop that much of the crowd goes crazy for; frontman Steve Garrigan doesn't really need to carry around a Portuguese flag for them to be enraptured. They get into the spirit regardless, taking part in the "woah-oh" moments and sometimes singing every word of the choruses in place of Garrigan, as the band bring out their most hook-laden moments. When they're not hitting those big hooks though they get a bit one-paced, and while the harmonies and scattering of piano is pleasant, it';s all a bit too gentle and lacking in that bit of bite that would make their set more electrifying.
Imagine Dragons quickly follow them on the main stage, where a large crowd amasses to see Dan Reynolds full of energy, bounding back and forth across the stage and getting hyped up for every big chorus. Back at the Heineken stage, that leaves American rockers Spoon with a marginally depleted crowd. But on the last show of their current tour, that doesn't put them off and they move between playing soaring numbers with sweeping synths to edgier, almost krautrock rhythms fluidly, without any jarring moments. 'I Turn My Camera On' is given a slightly creeping, menacing edge, while the title track from their latest LP 'Hot Thoughts' is a full-on alt-rock belter that gets the crowd properly going, Britt Daniel's slightly staccato vocals dotting over the reverberating riffs.
Other tracks taken from 'Hot Thoughts' are also given added punch, especially on the dark, pounding 'I Ain't The One', where Daniel's vocals are at their most powerful and emotive. Delving into their back catalogue, 'Don't Make Me A Target' from 'Ga Ga Ga Ga Ga' brims with raw energy, while the honky-tonk piano and storming percussion on 'The Underdog' forms part of a climax that's all kinds of fun.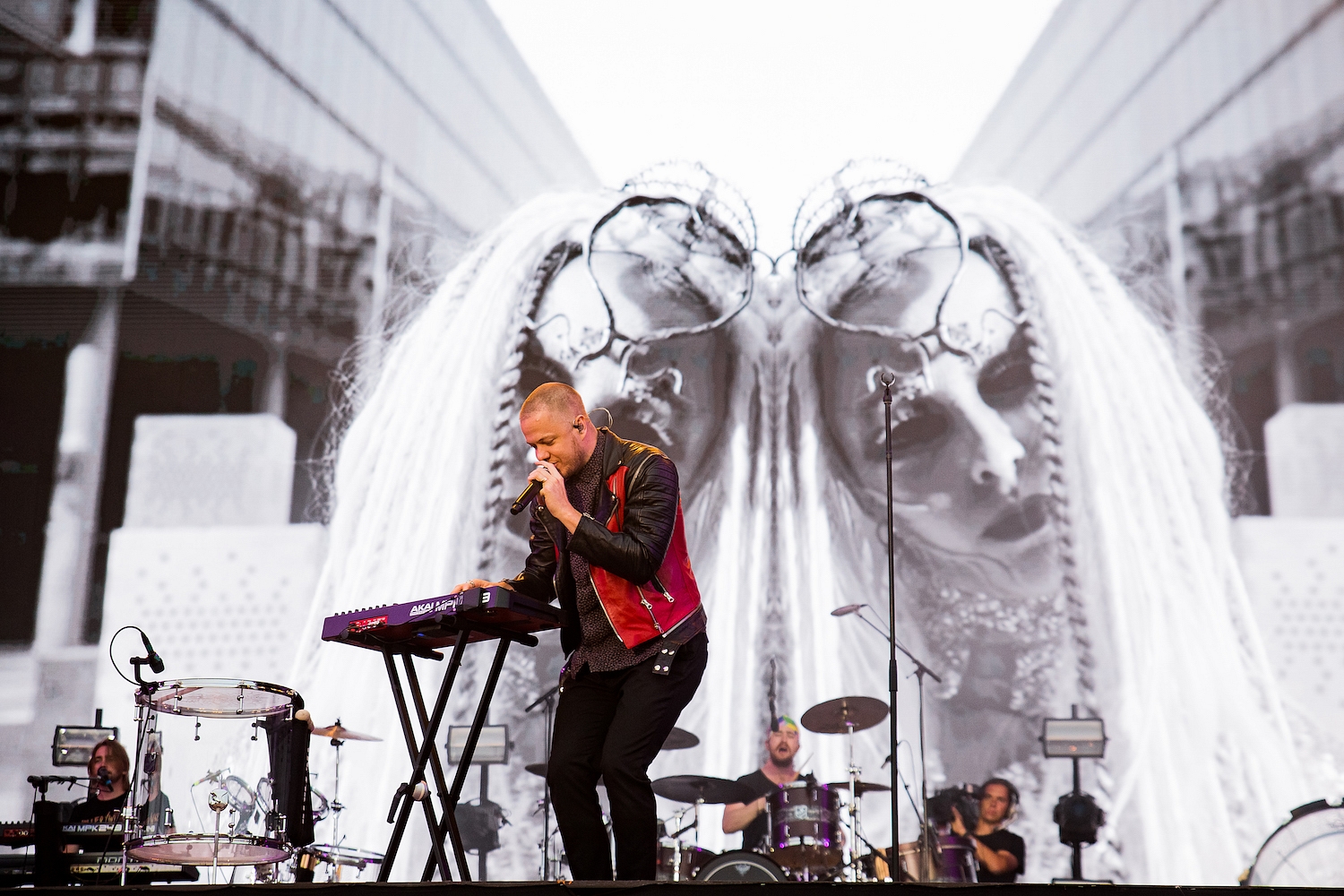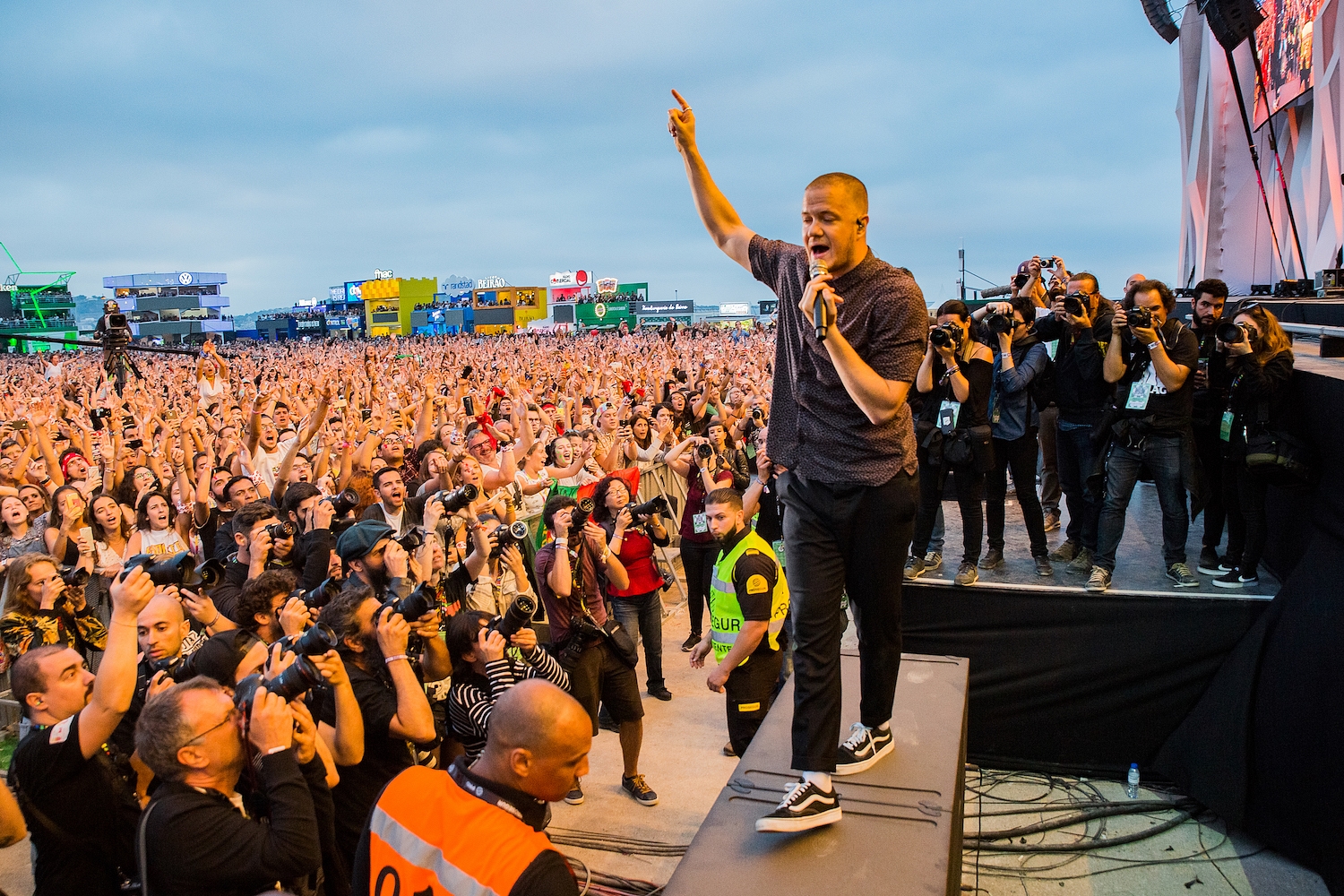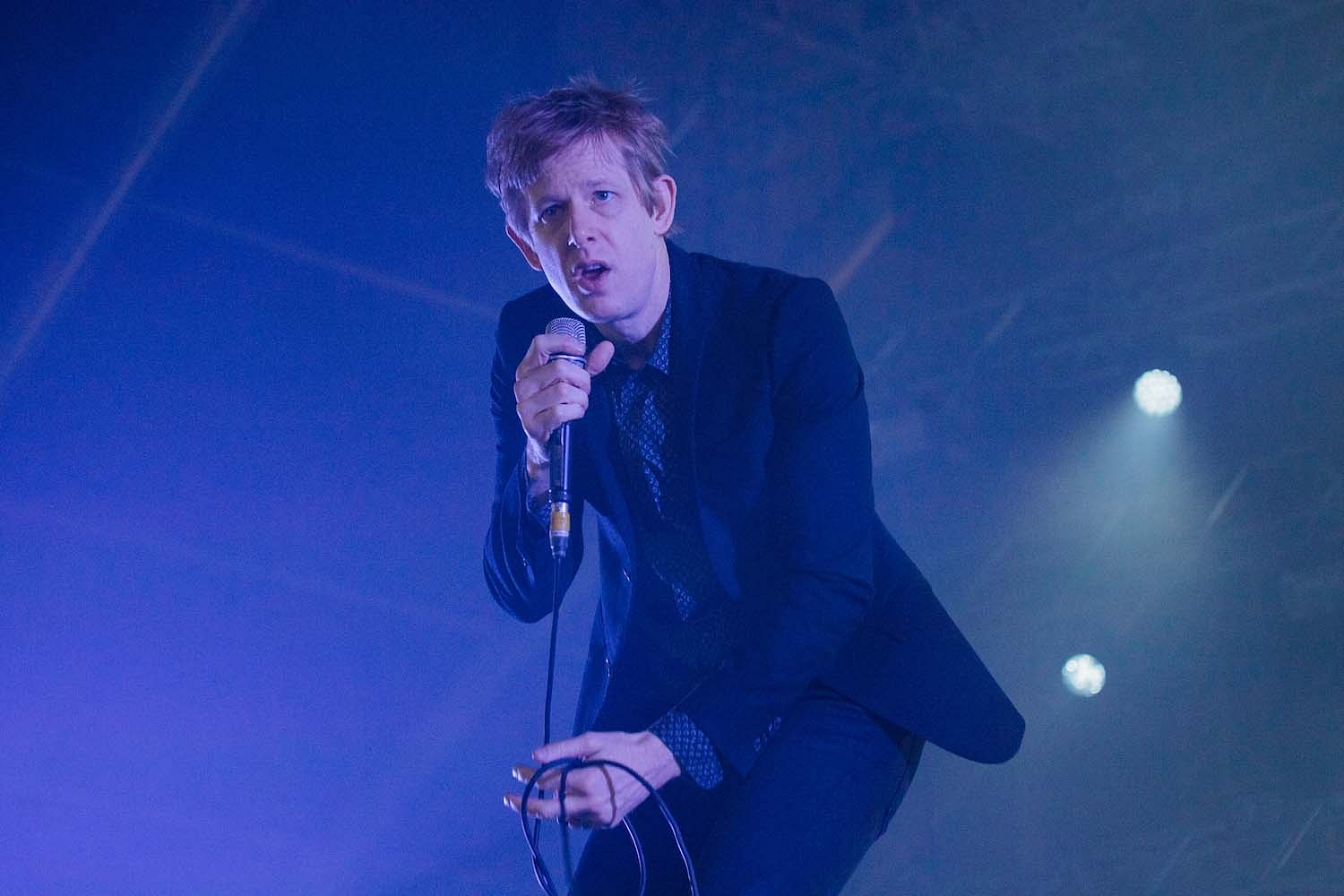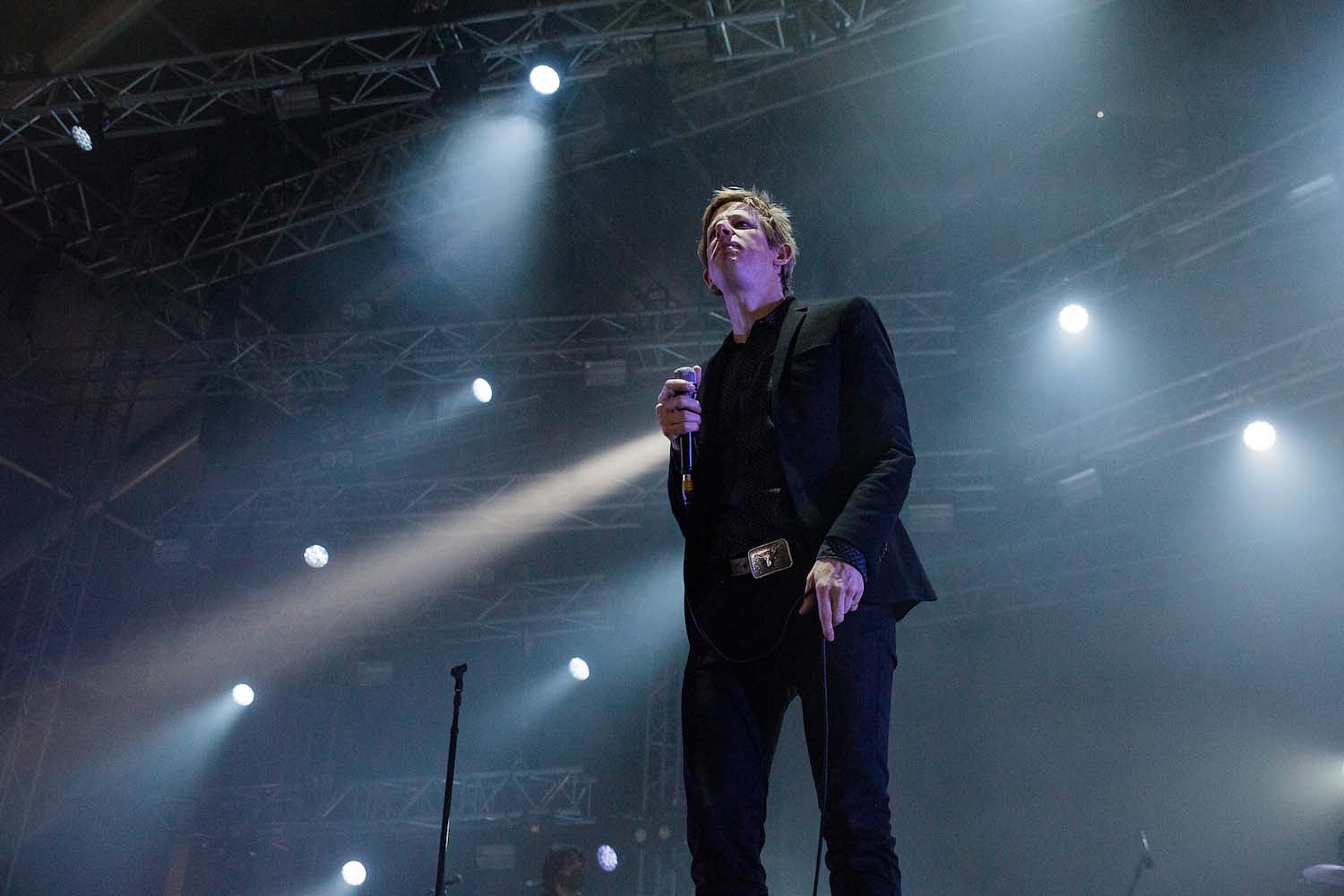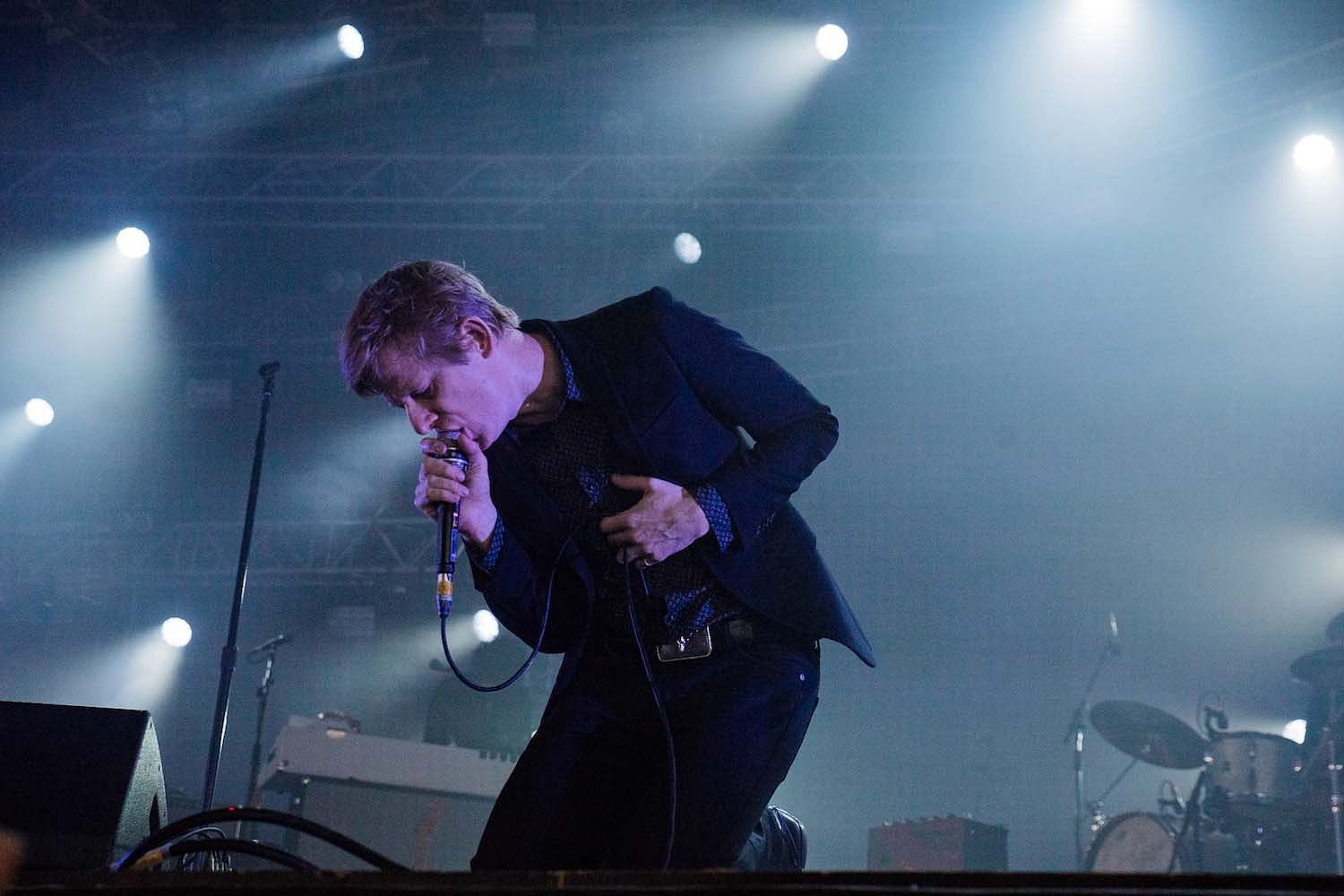 The crowds return for Fleet Foxes, giving them a warm welcome as they surround themselves in painted colours and geometric cut out shapes. Each element, from delicate flutes and thudding bass to the clatter of cymbals and snares is clear and crisp, giving each passing song depth and texture that could have been so easily lost by bouncing off the low ceiling of the enclosed stage. The expansive nature of tracks from their new LP 'Crack-Up' comes to the fore, while the lilting, soaring harmonies led by Robin Pecknold are warm, comforting yet also an emotional force to be reckoned with. Coupled with huge folk riffs like on 'Your Protector' and 'Battery Kinzie', it's all the more powerful. It might have been six years since their last album, but it sounds like they've never been away, the crowd all too ready to embrace them once more with open arms.
Throughout the day though, just a little look around to see a variety of tour t-shirts would tell you that there's a certain band that a huge amount of people are anticipating. Depeche Mode don't disappoint any of them. Their set spans almost the entirety their impressive career of more than 30 years, packing a number of tracks from the latter half of their career (from 'Barrel of a Gun' to recent single 'Where's the Revolution') into the first half of the set. They soon start to work through their best-known songs, from the contrast between twinkling and dark synths on 'Everything Counts' to the warped narrative of 'Never Let Me Down Again'.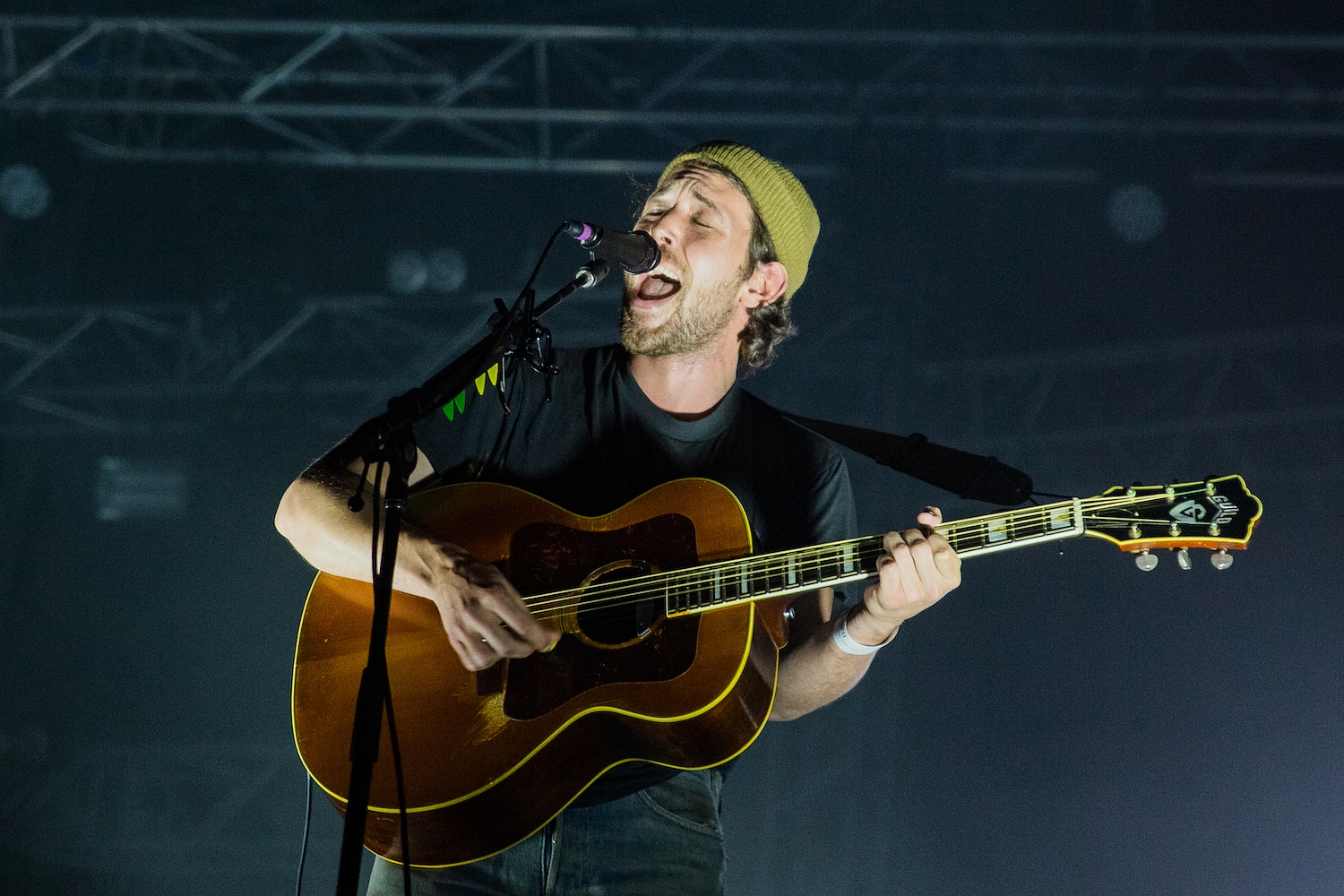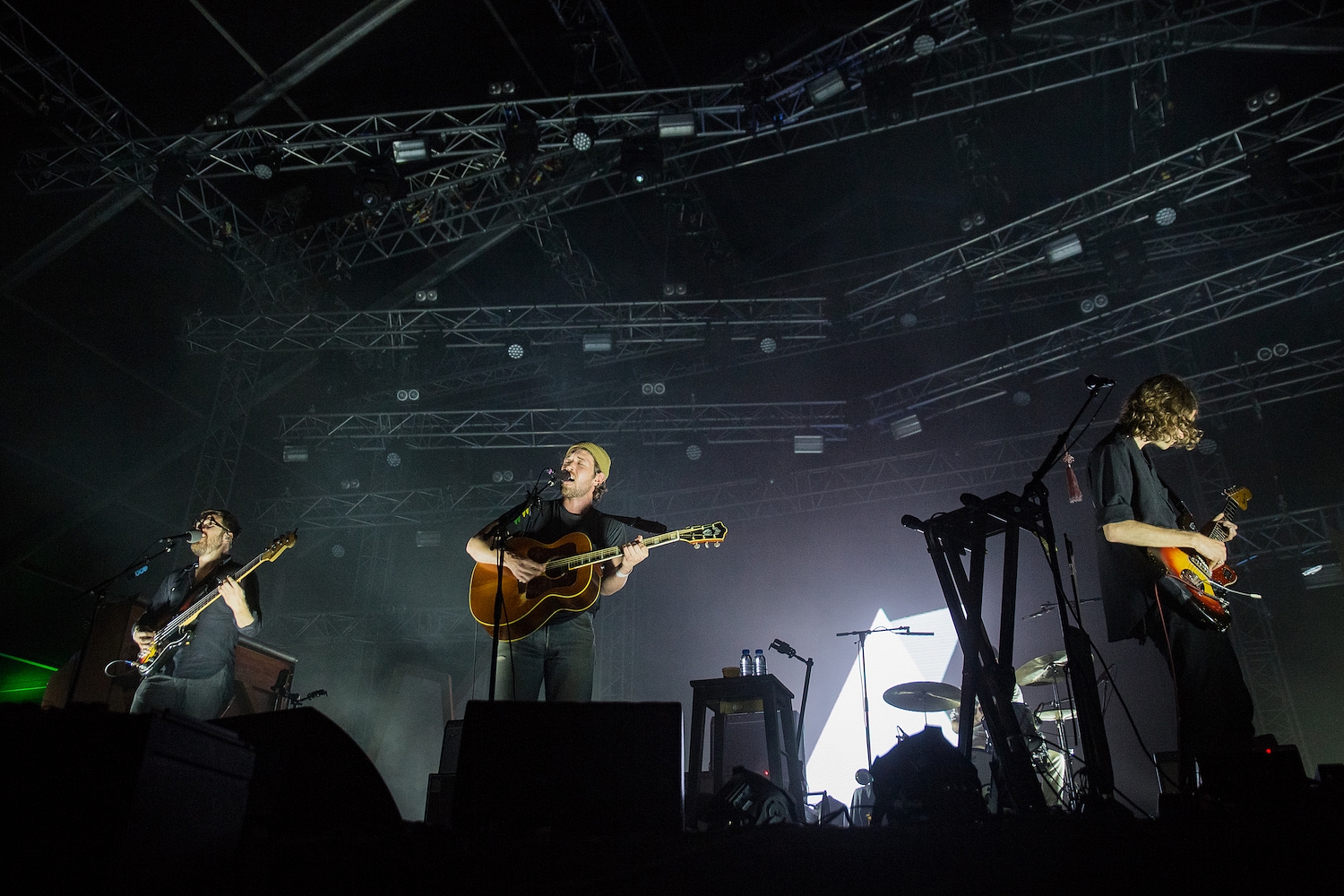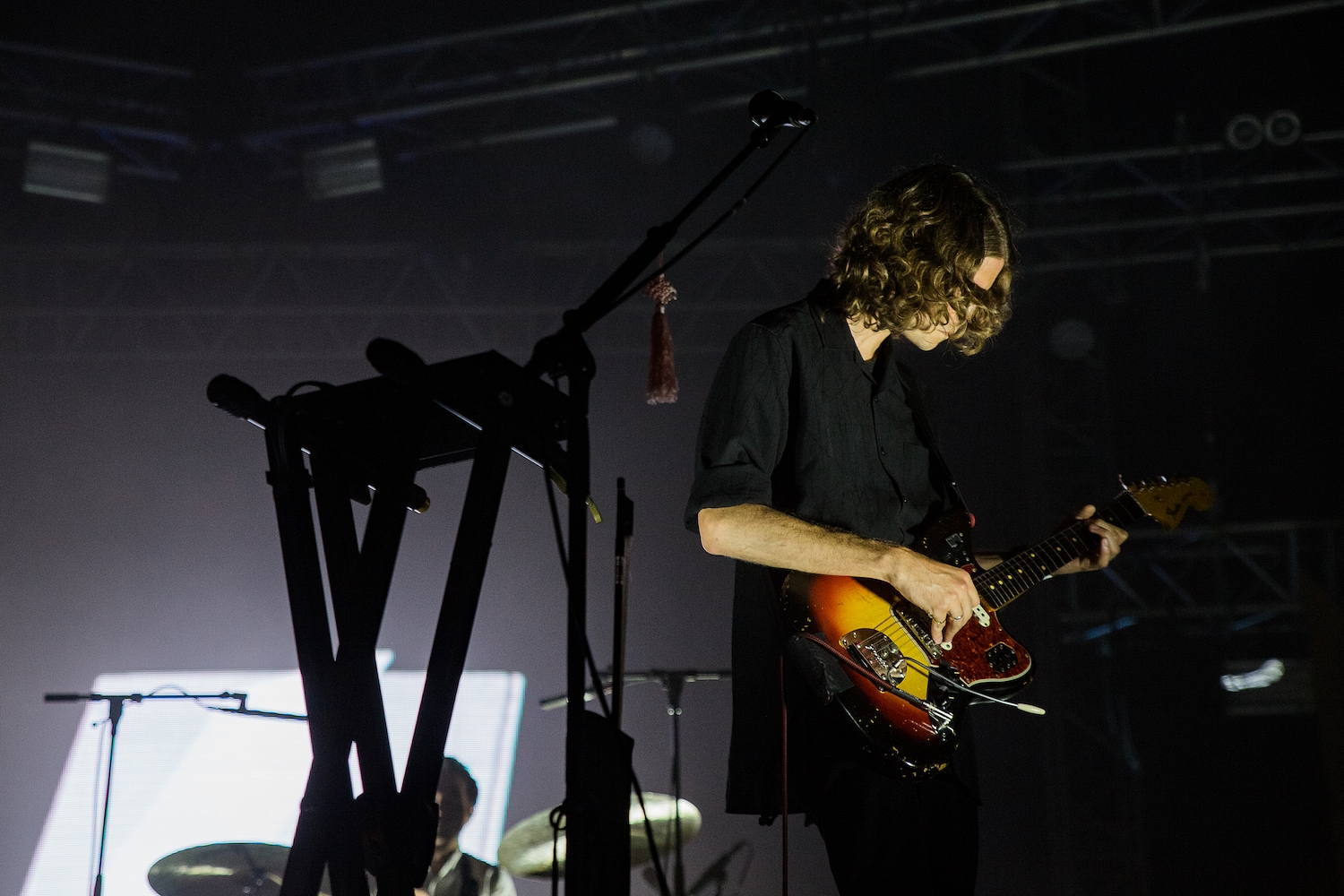 It's not just the tunes that cement their status either. Dave Gahan is a formidable presence in himself, strutting around the stage, twirling in circles and further exaggerating the sexuality of 'World In My Eyes' by getting up close and personal with the mic stand and grabbing himself. He's a master at working the crowd, but there's two gigantic moments where he barely has to lift a finger to have everyone in raptures. As soon as 'Enjoy the Silence' starts, people launch their phones in the air to capture it, their voices almost drowning out Gahan's in the chorus. Unsurprisingly, when the familiar breaths and one-two guitar tuning of 'Personal Jesus' kicks in, the crowd goes crazy again, literally reaching out to touch faith.
The Avalanches have weaved something of a legend of their own in their time, and playing to a Heineken stage so packed out it's bursting at the seams, they show off why. It's a performance that's designed to get the heart racing in the early hours. Tracks taken from their latest album 'Wildflower', moving from the light disco of 'Subways' to heavier hip hop cuts bolstered by the free-flowing rapping of Spank Rock, shine even more brightly when fleshed out on stage. It's a sparkling, diverse set that's the perfect fit for a festival that's been similarly bursting with variety.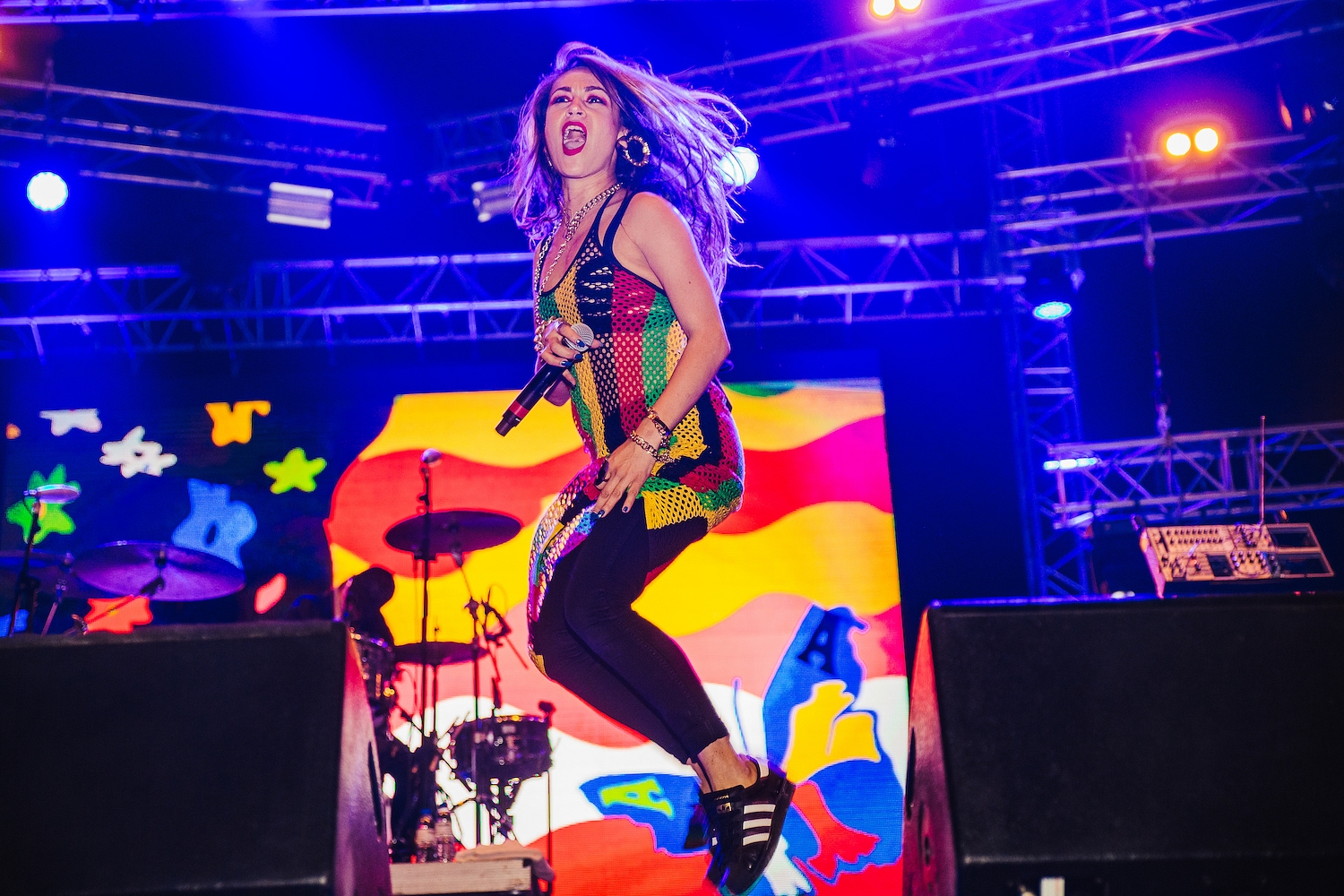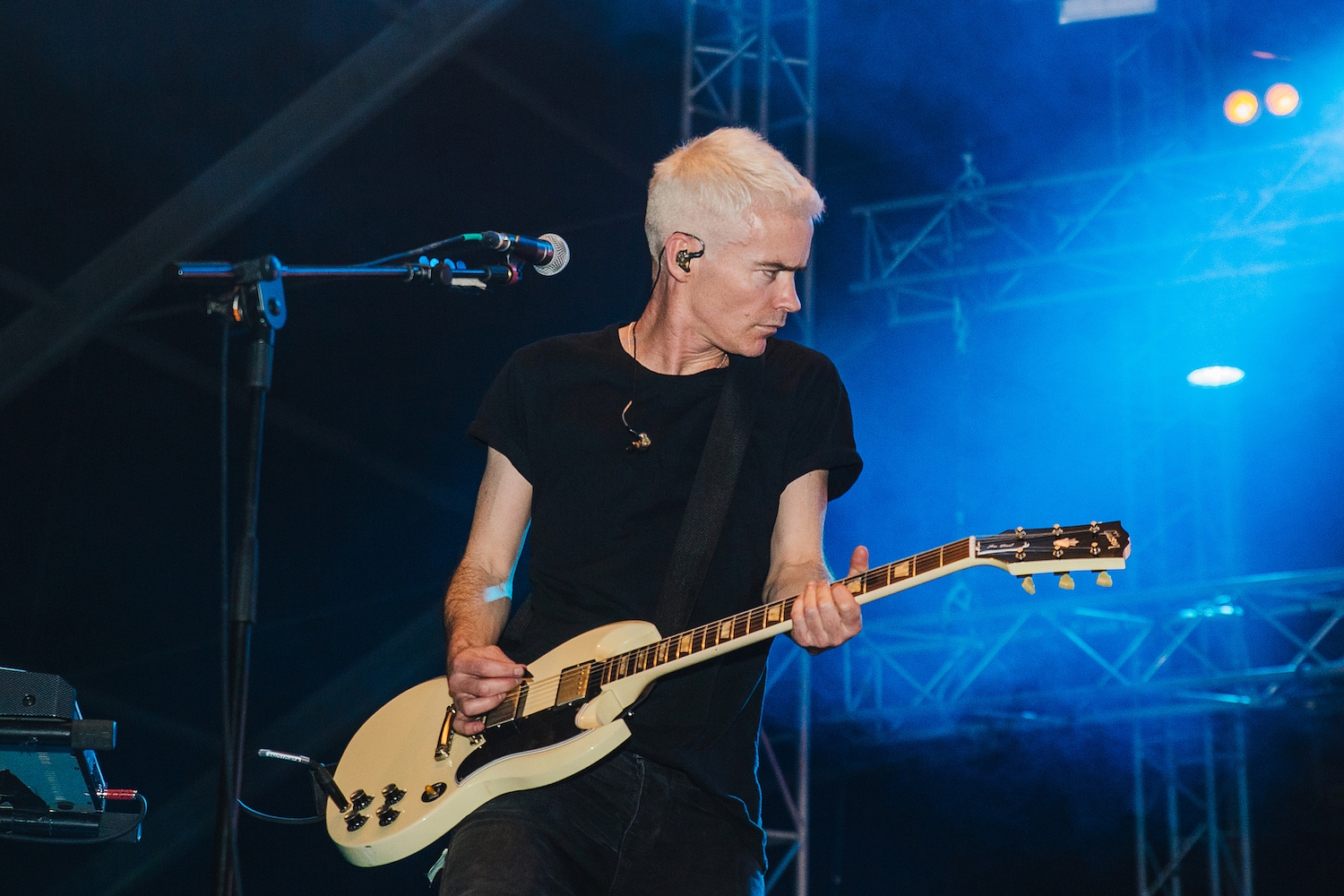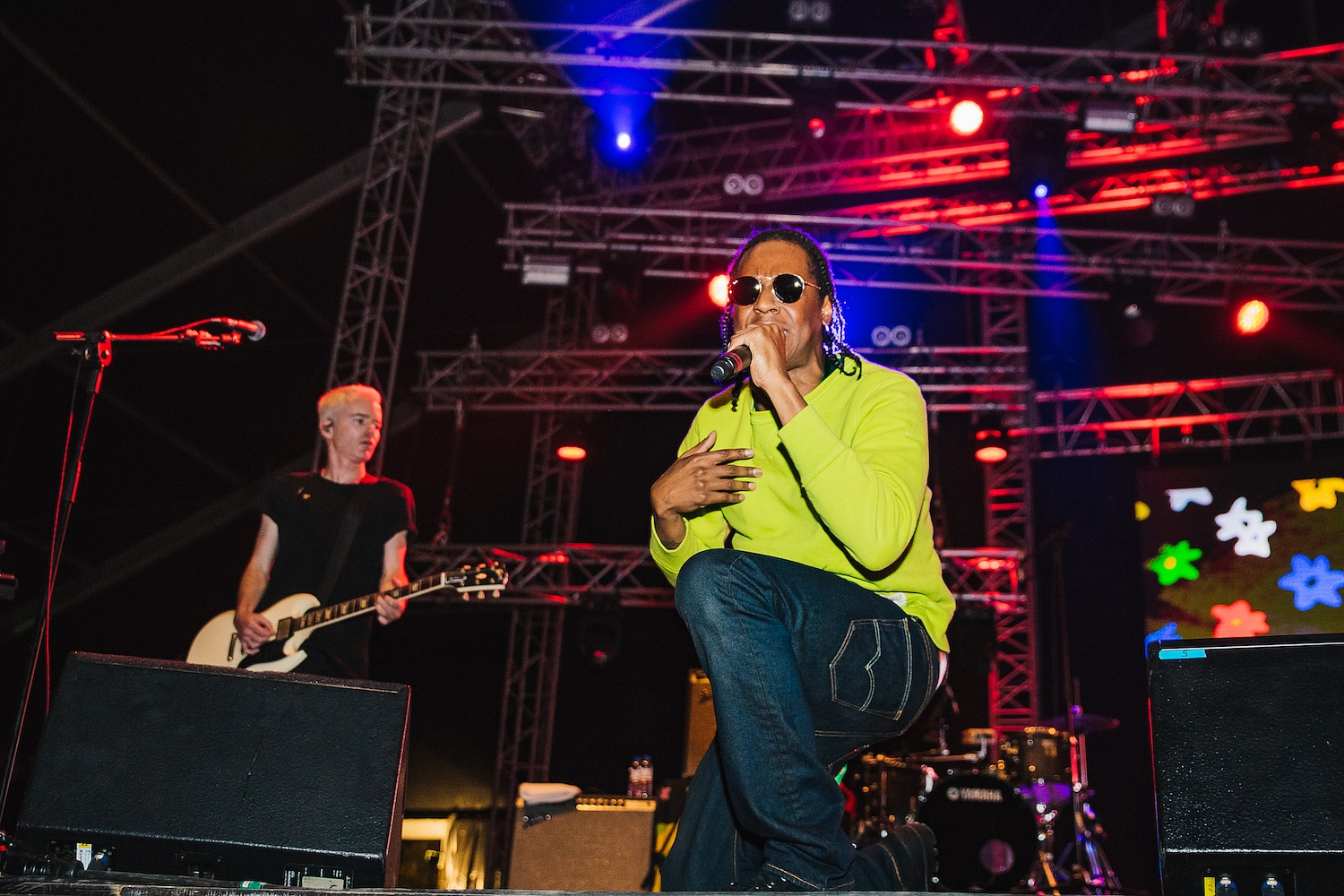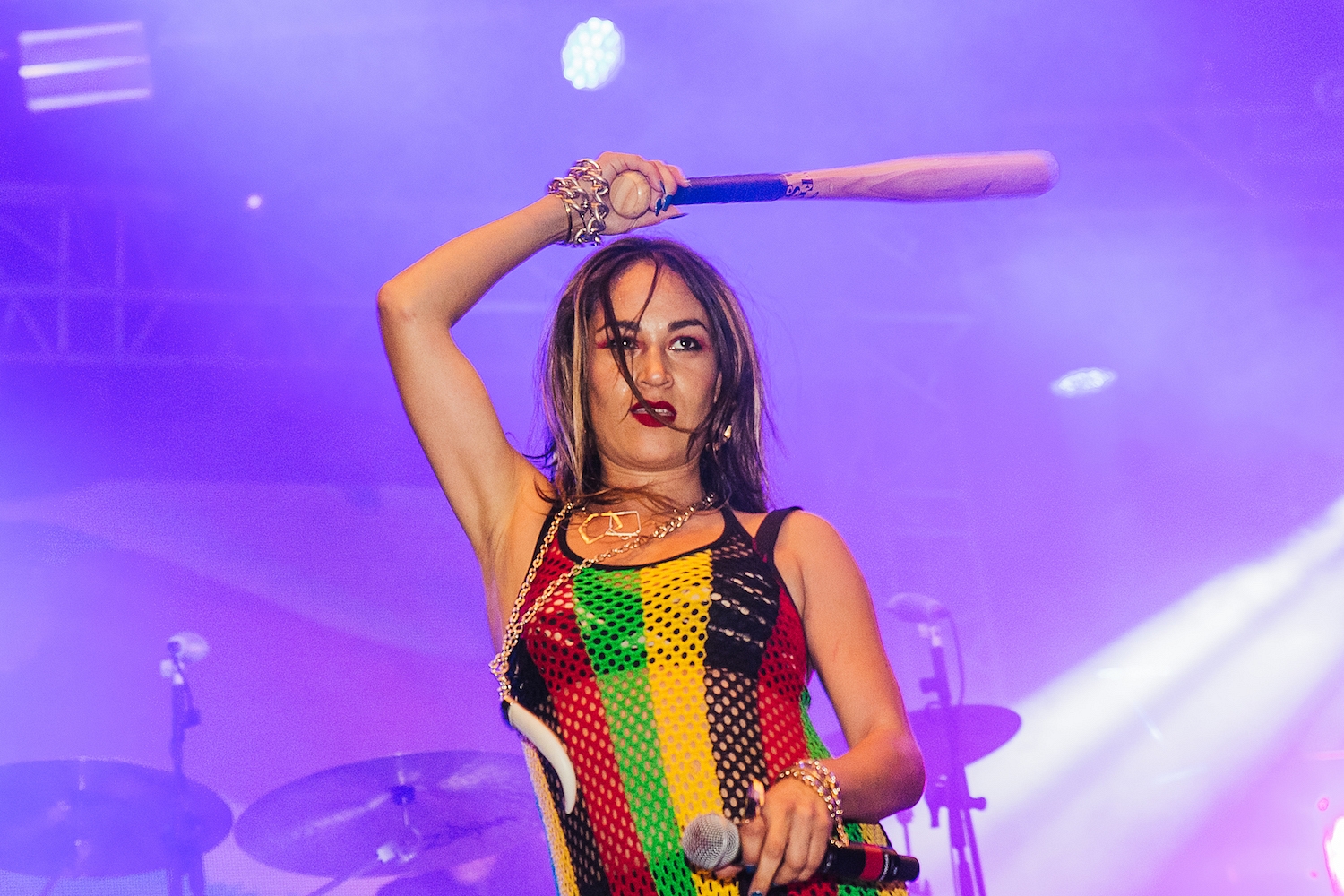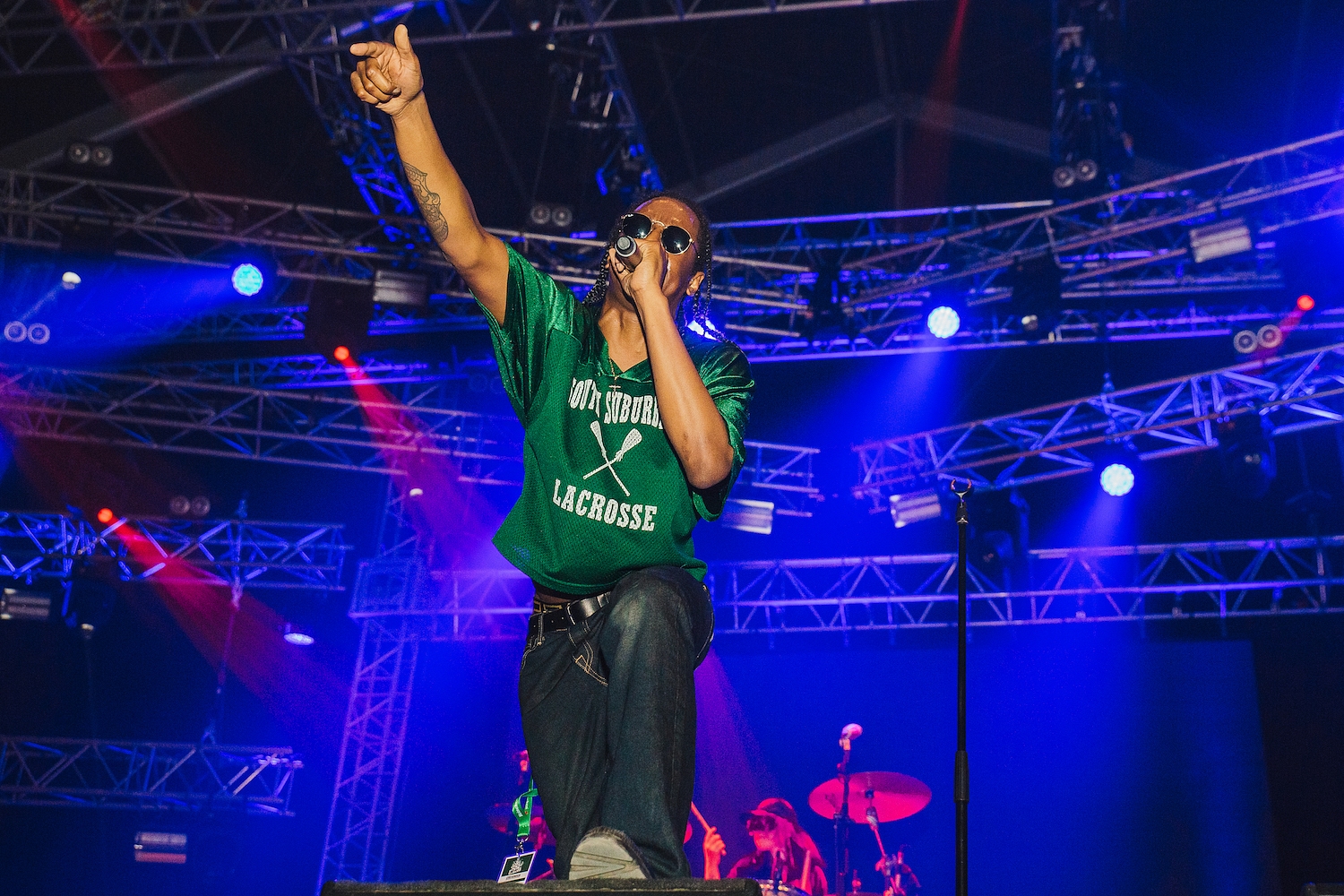 Read More
Featuring James Blake, Romy, Marika Hackman, yeule and more.