Live review
Dilly Dally, Weaves and Abattoir Blues celebrate their breakthroughs in London
Canada's largest city is set to hold onto the musical throne for some time yet.
Toronto's reigned supreme in 2016. The Canadian metropolis has spawned innumerable best-of-the-years, and tonight Scala plays host to two of the finest.
It's up to one of the UK's brightest to open proceedings though. Abattoir Blues have streamlined their act – from those early, booze-addled days, through to the imposing behemoth they present tonight, theirs has been a year of retribution. As vicious as those early tracks still sound, though, it's new material that pushes the pedal down, none more so than new single 'Sense'. A bulldozer that drags its nought-to-sixty out over five-and-a-half tense minutes, frontman Harry Waugh's brow is furrowed and drowning in sweat by the time it explodes.
Weaves take a different route. Exploding in a multi-coloured blast of fireworks and confetti with 'Birds and Bees', they up the fun factor from minute one. Every show pushes a different aspect of their sound to the fore, and tonight it no exception. Half-improvised and with all four of them wearing a daft-as-you-like beaming grin throughout, by the time singer Jasmyn Burke pits her bandmates against each other in a solo-off, there's a sea of equally ecstatic converts in front of her.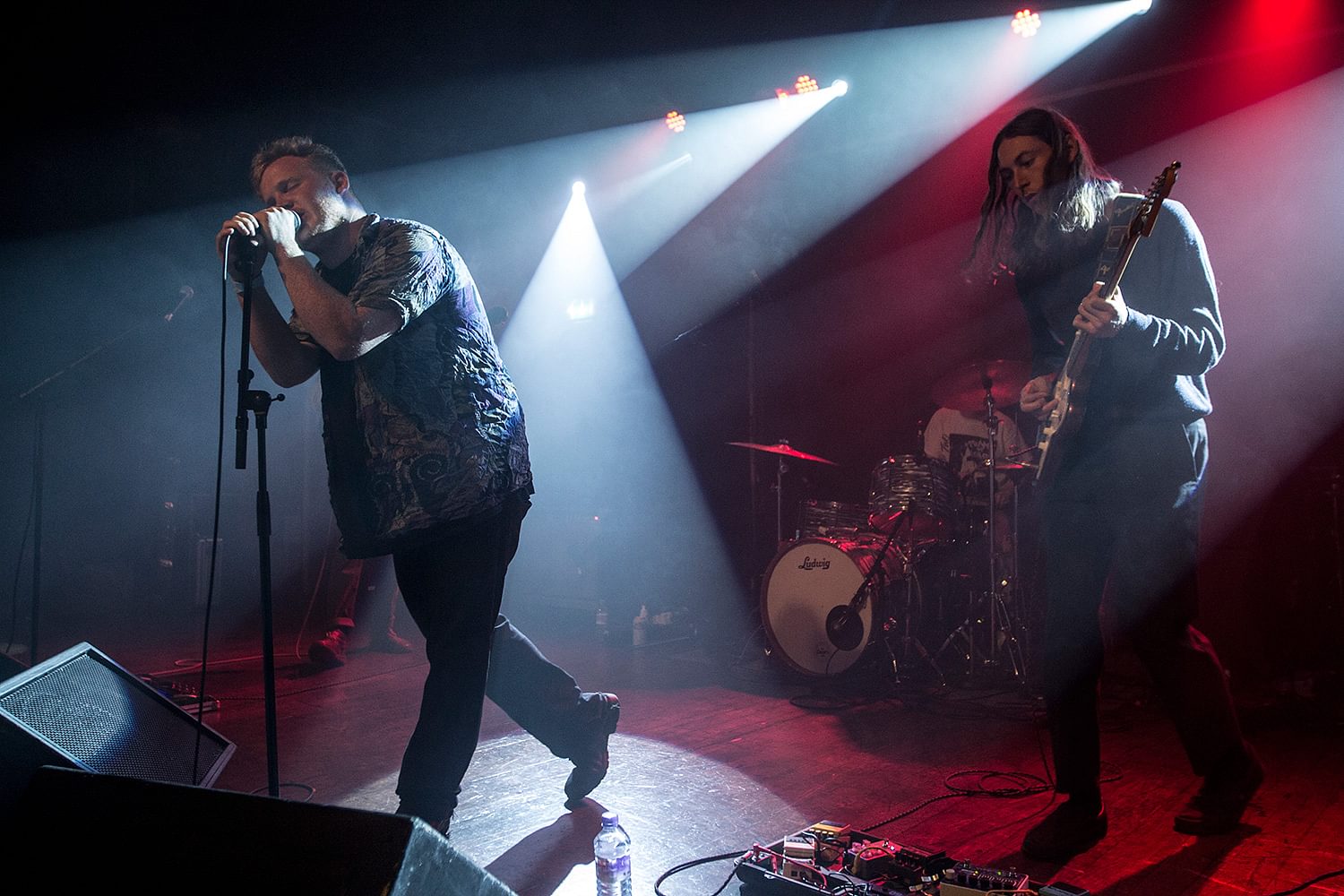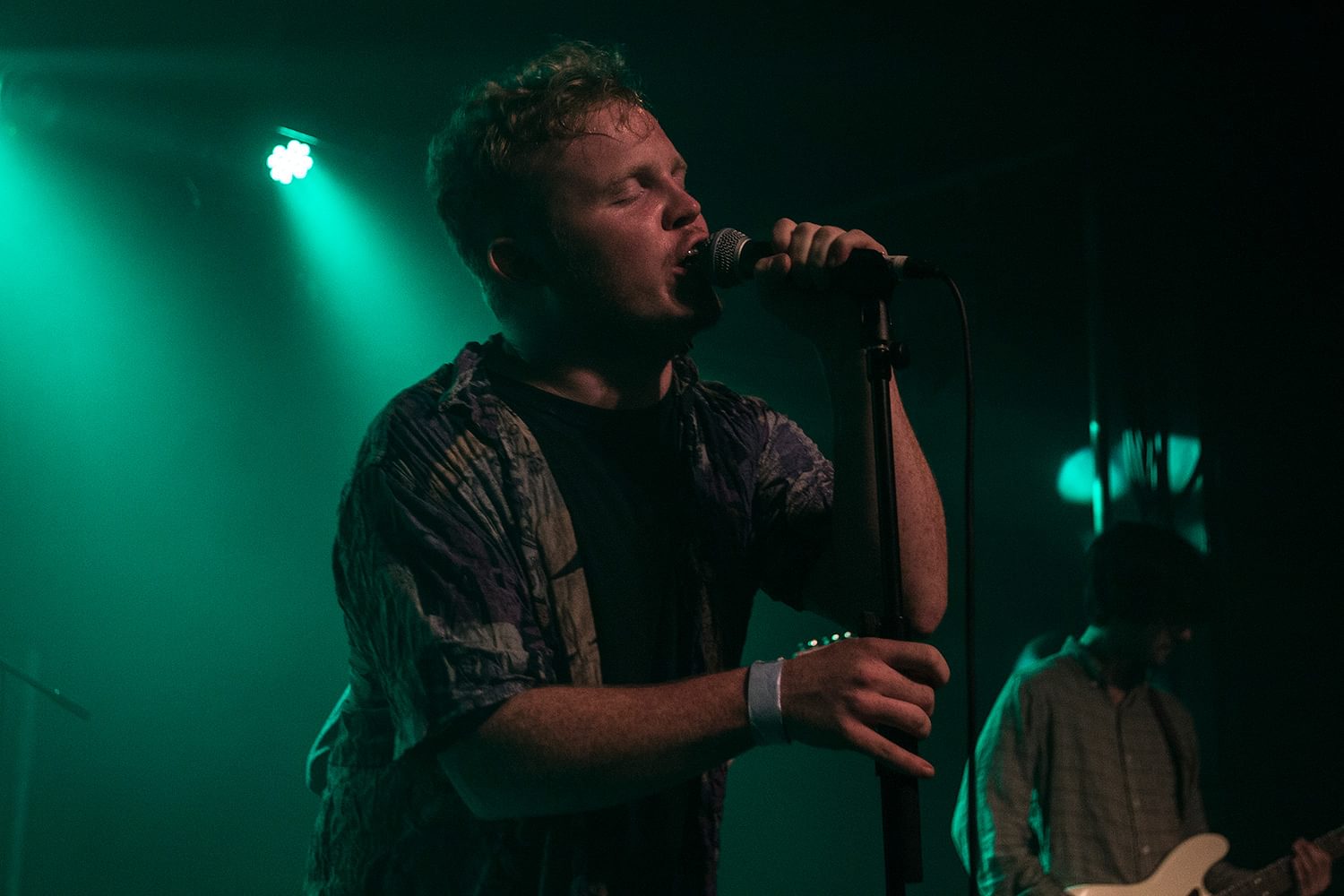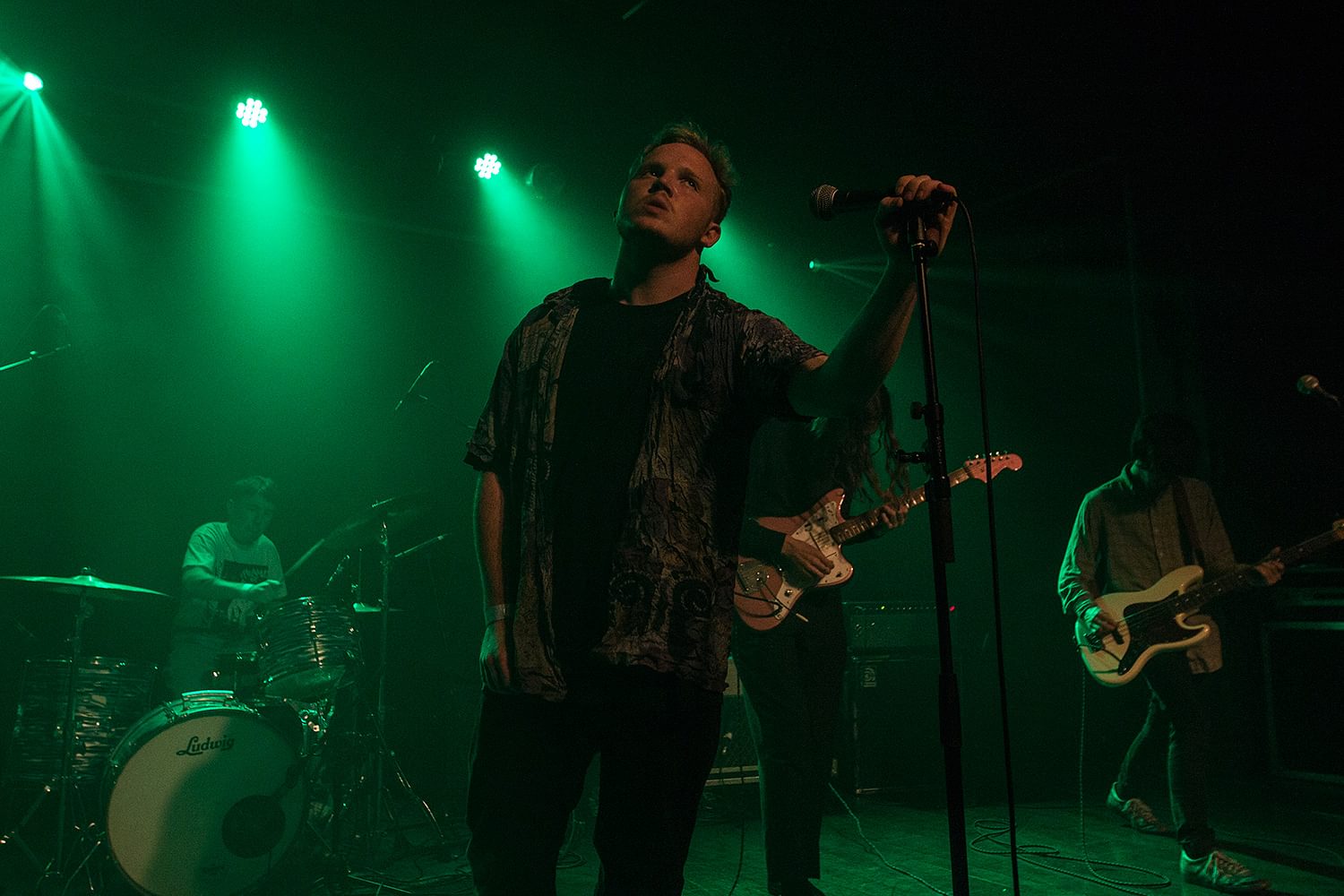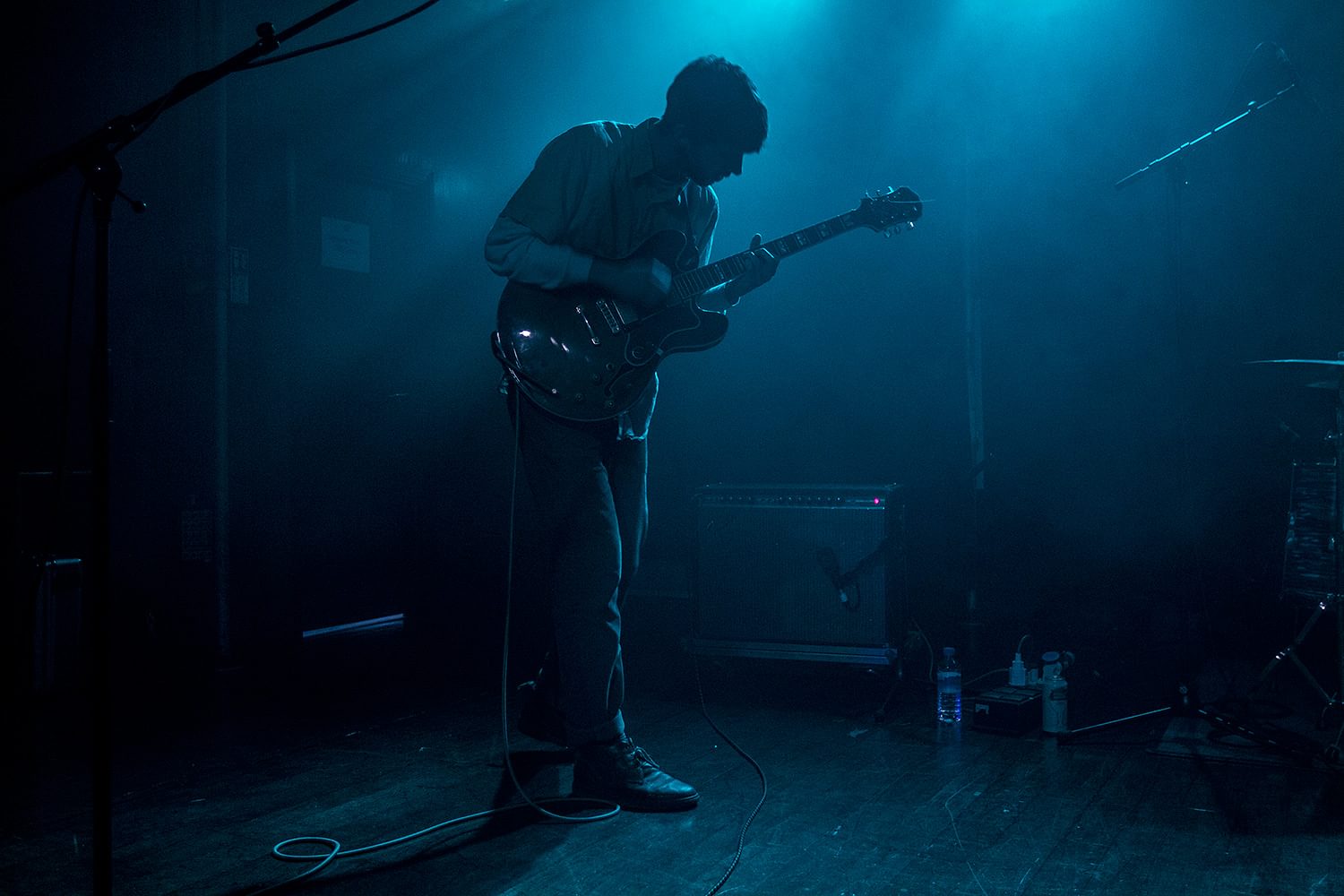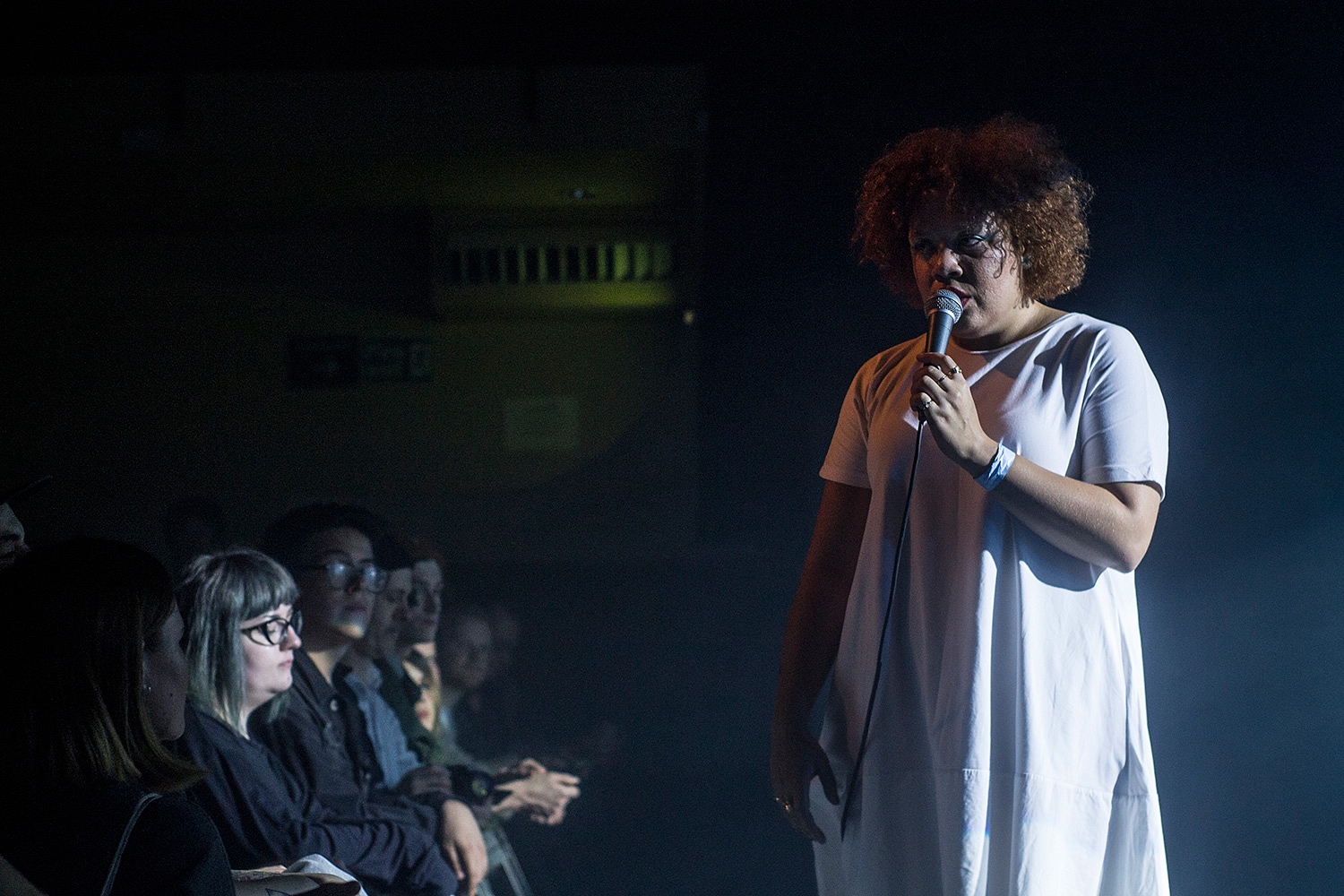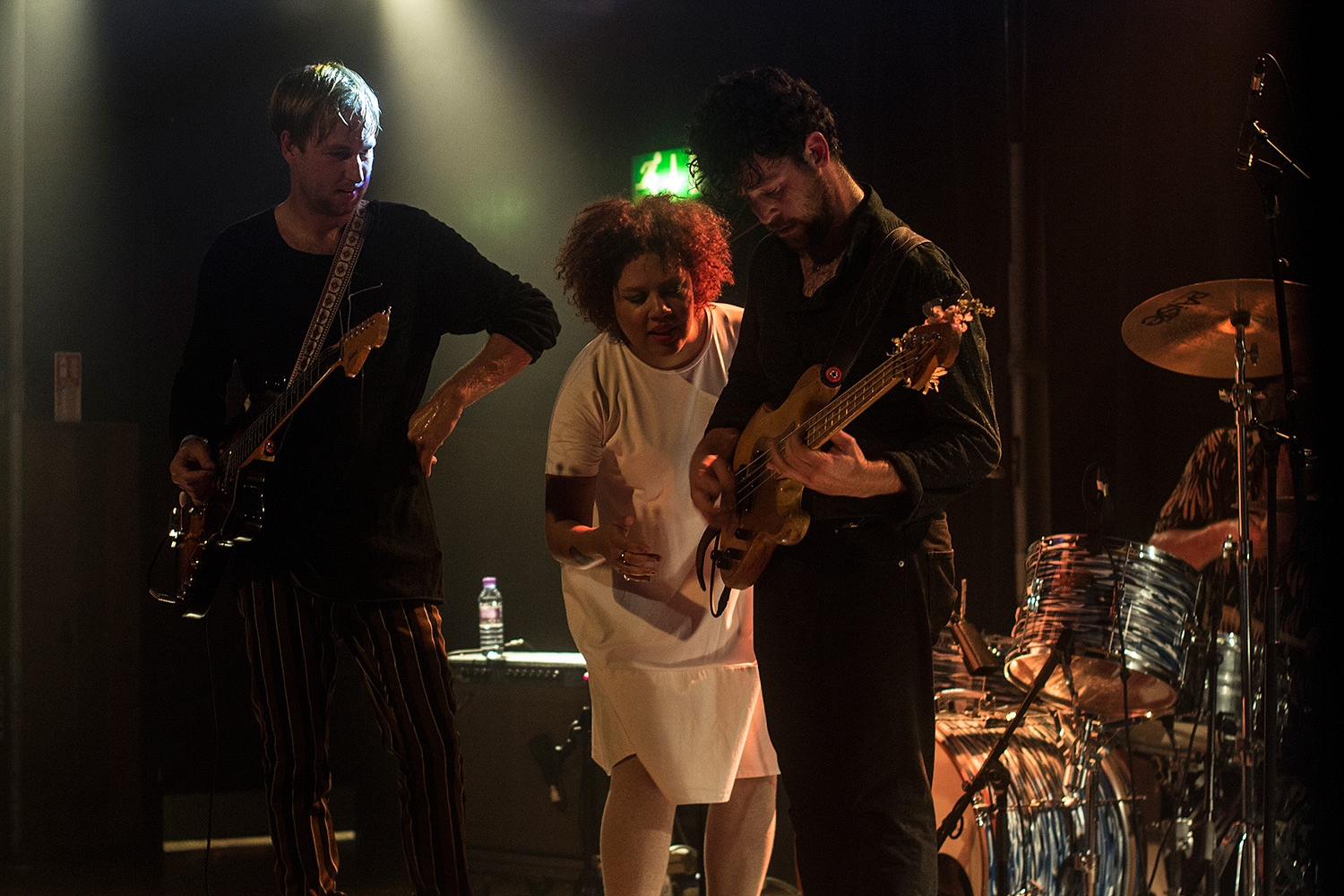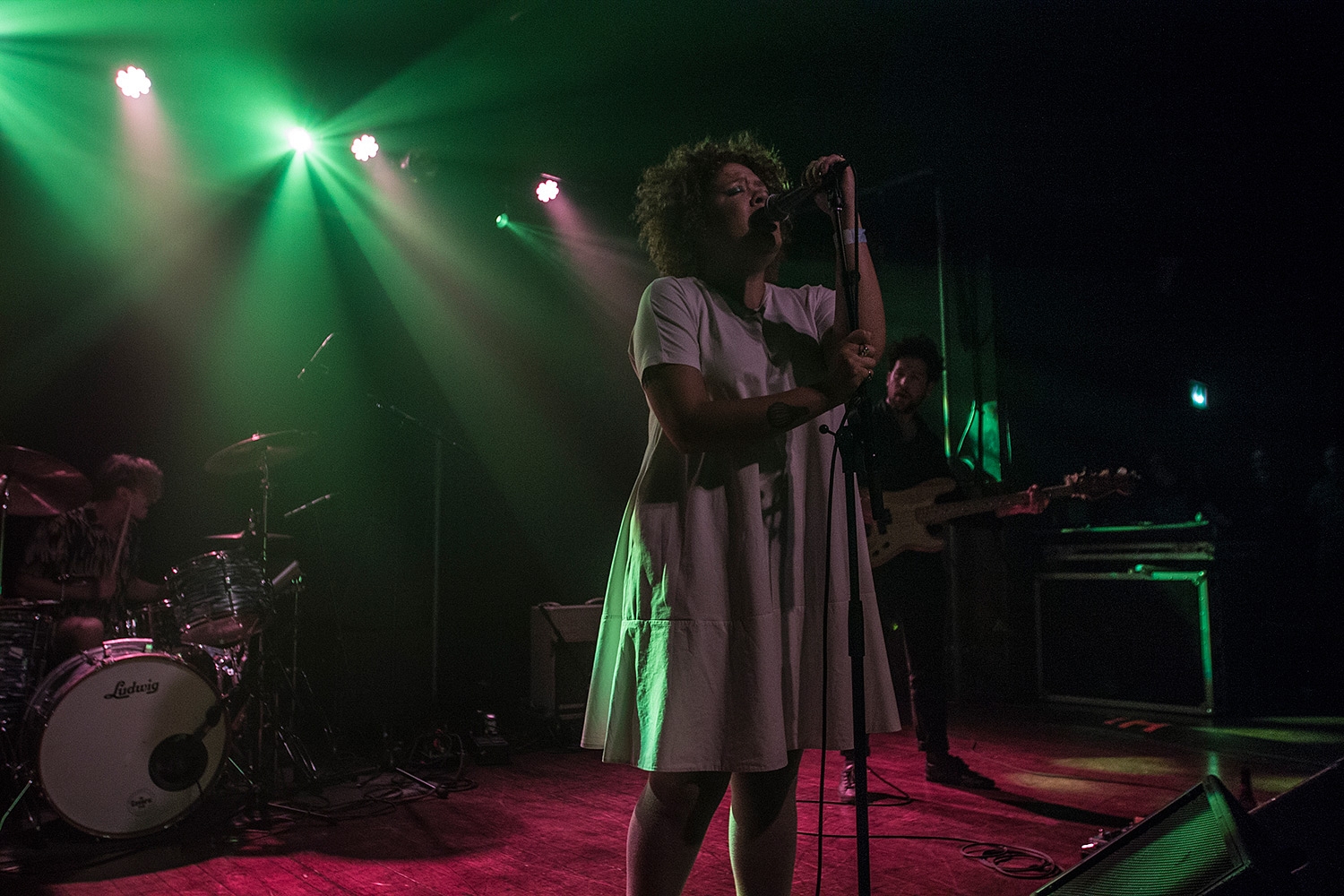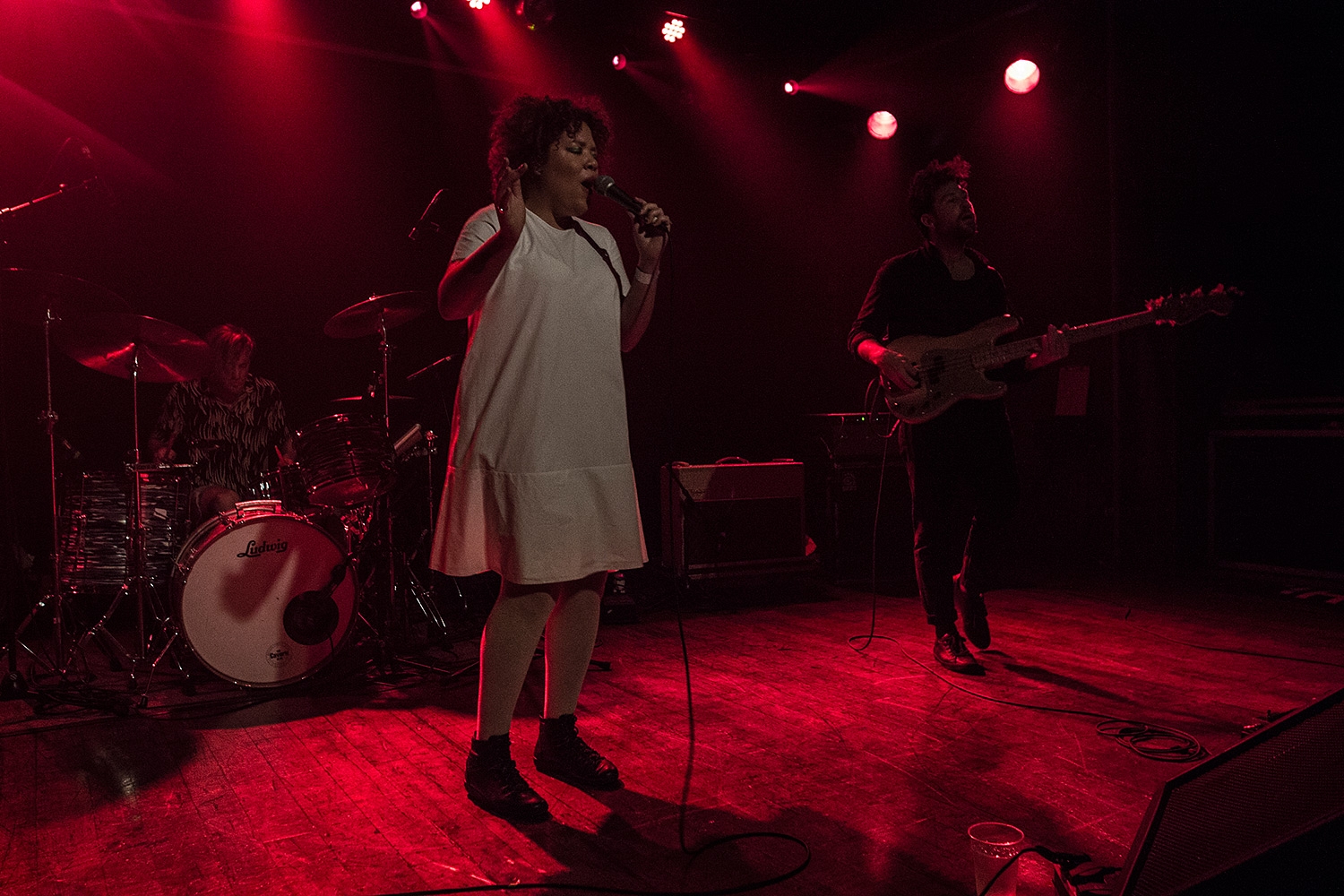 By the time Dilly Dally take to the stage, it's yet another shift in tone. Scala is roasting by this point, and the four-piece take that heat and set everything ablaze with it. Their scorched, grungy sound fills the oddly laid-out room with white noise and whiter light, tracks from last year's 'Sore' sounding fit to melt steel.
It's a stop-start return to London, Dilly never really finding their flow as they did on previous outings this year (and capped off with an encore that's torpedoed by a snapped guitar neck), but it's one that's as heart-rendingly honest as they come. Katie Monks holds back tears as she thanks her hometown friends for joining her, shouting out a METZ t-shirt in the audience, and as Jasmyn from Weaves slides back on stage to add a soulful slant to 'Ice Cream', it's proof that Canada's largest city is set to hold onto the throne for some time yet.
Photos: Poppy Marriott / DIY.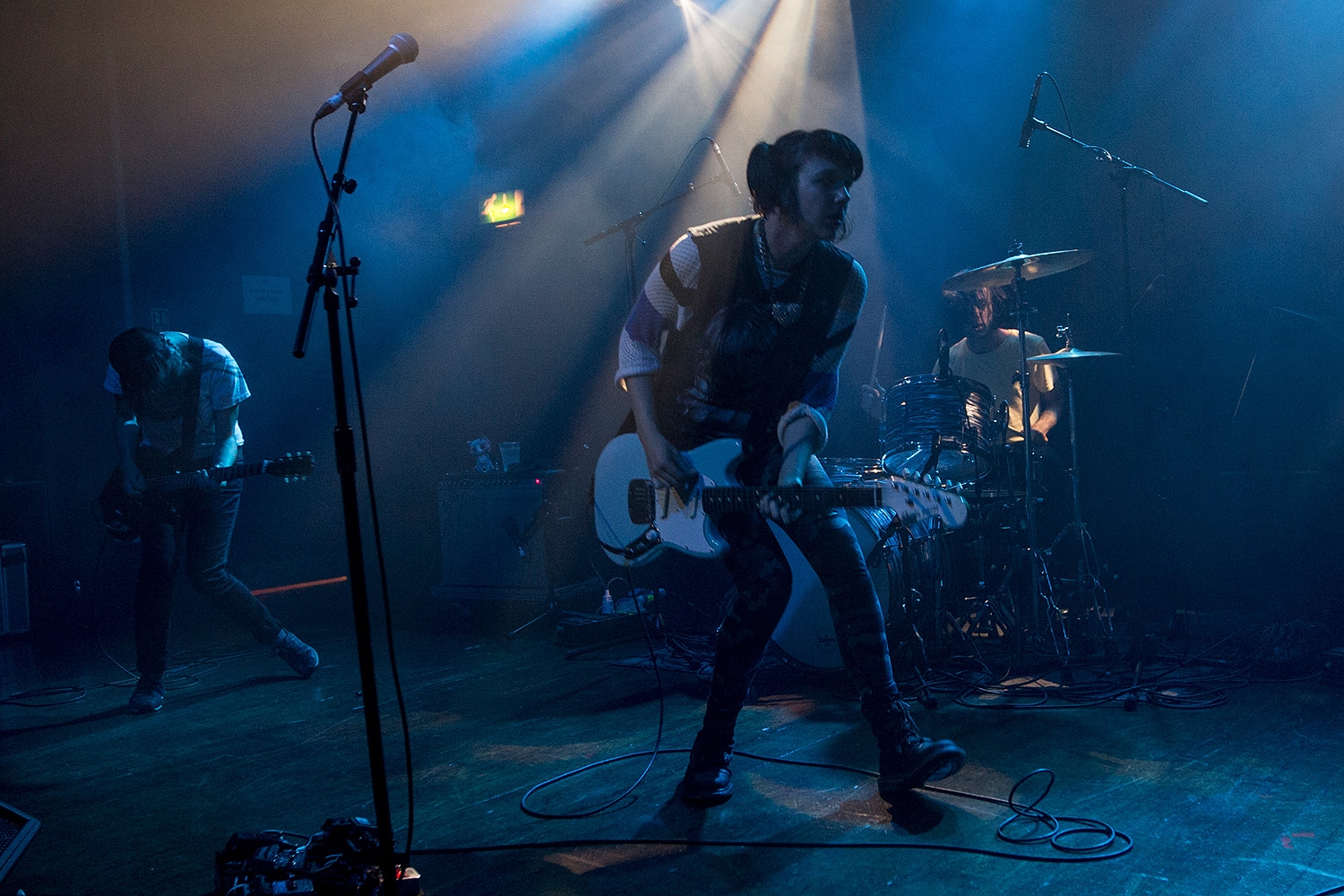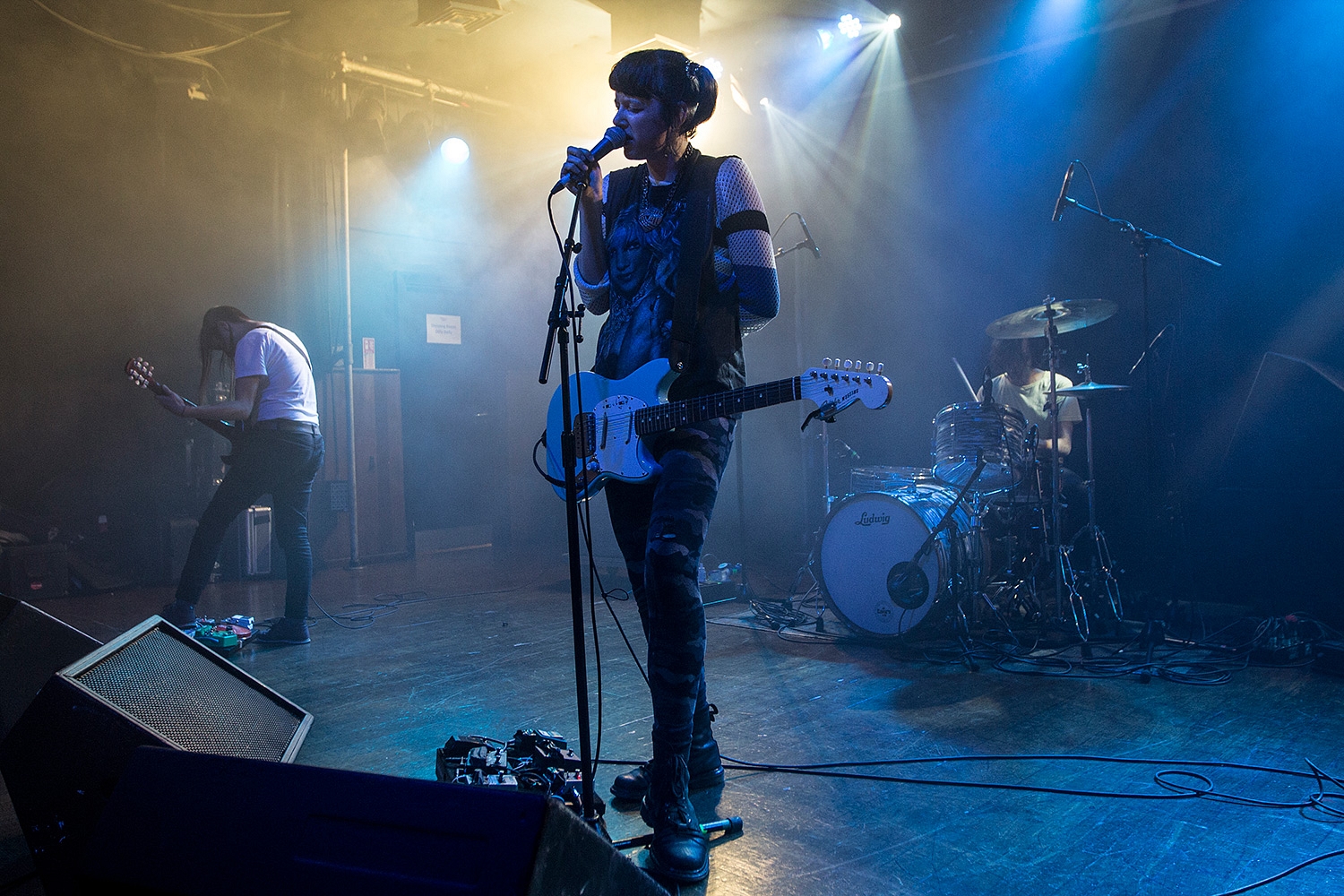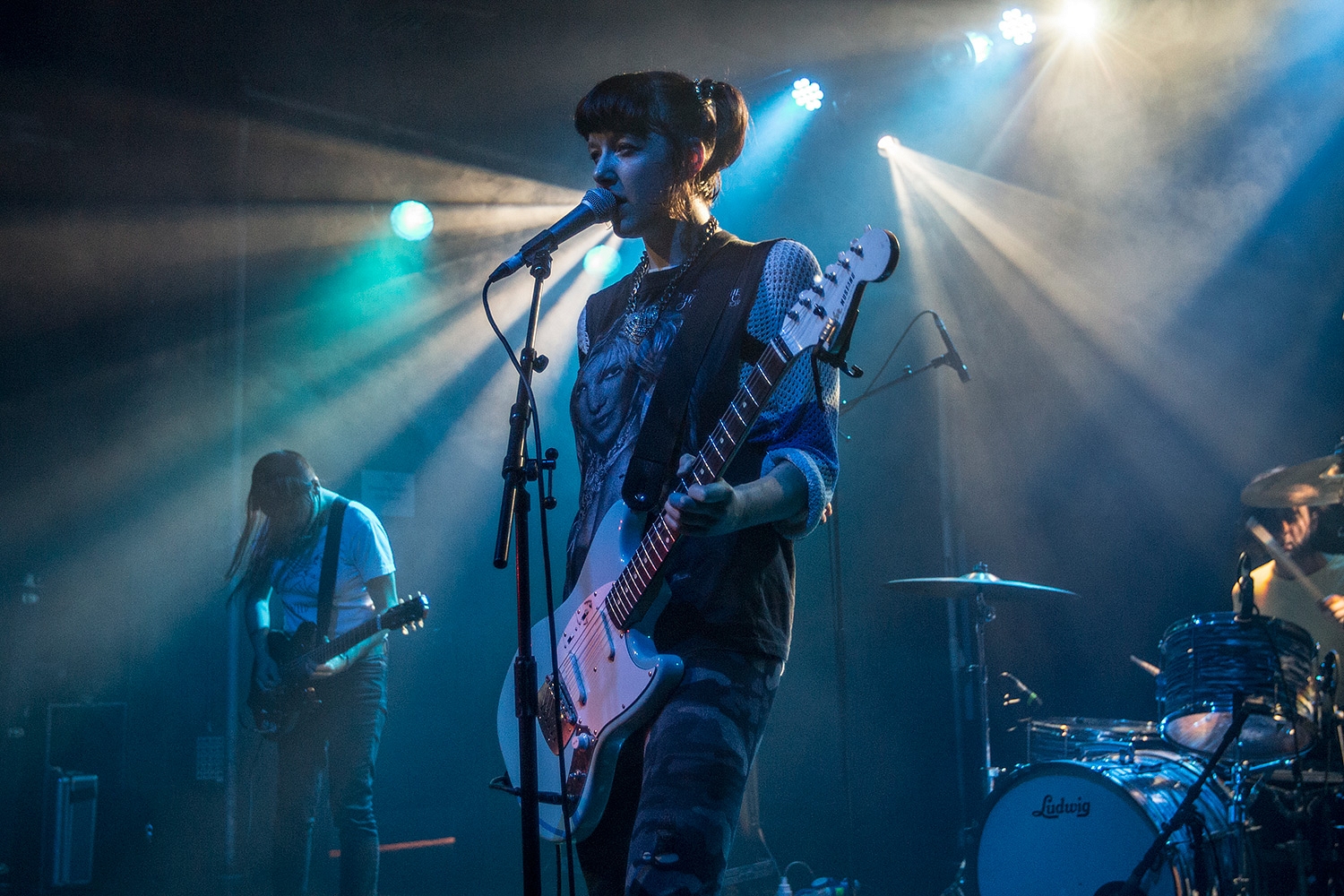 Read More
Featuring James Blake, Romy, Marika Hackman, yeule and more.