Festivals
Metronomy, Skepta and Octavian take Dour Festival to the next level
Fontaines DC, Vince Staples and Cypress Hill also impress at the Belgian event.
After Fontaines DC's bravado kicks off Dour with a short set littered with crowd-pleasers such as 'Sha Sha Sha' and 'Boys in the Better Land' (which most of the crowd were reeling off at ease) the first day of the Belgian event continues more on the side of hip hop and electronic music.
Vince Staples' early-evening set is at far too early an hour. His set of verse-heavy, bass-heavier tracks has festival-goers repeating "get the fuck off my dick" well into the night. He also makes the weekend's first "free A$AP" shoutout; the detained rapper was supposed to perform Saturday's headline set.
Death Grips then make the entire tent bounce, before the sky turns black before gradually filling with green smoke as the crowd assembled for the headliners - Cypress Hill. It takes just 30 seconds of DJ Muggs' mixing to prove the hip hop veterans can still wow a 30,000-strong crowd . By the time Sen Dog and Dr Greenthumb roll up, those in front of the stage are basically standing in a pool of second-hand THC. Nineteen classics later, interspersed with appreciation and love from the three members on stage, they sign out to House of Pain's 'Jump Around'.
Day Two starts with Octavian. Floating about the stage, he has a real charisma, oozing the confidence of someone still accelerating in their game. He's end-to-end, climbing speakers and then leaning off the stage. He makes it feel it's his own gig, not a festival. "ASAP rocky went to Sweden yeah? And he got arrested. So, on three say free Rocky yeah?" The phrase is bellowed back out at him. "Fuck Sweden's police," Octavian adds.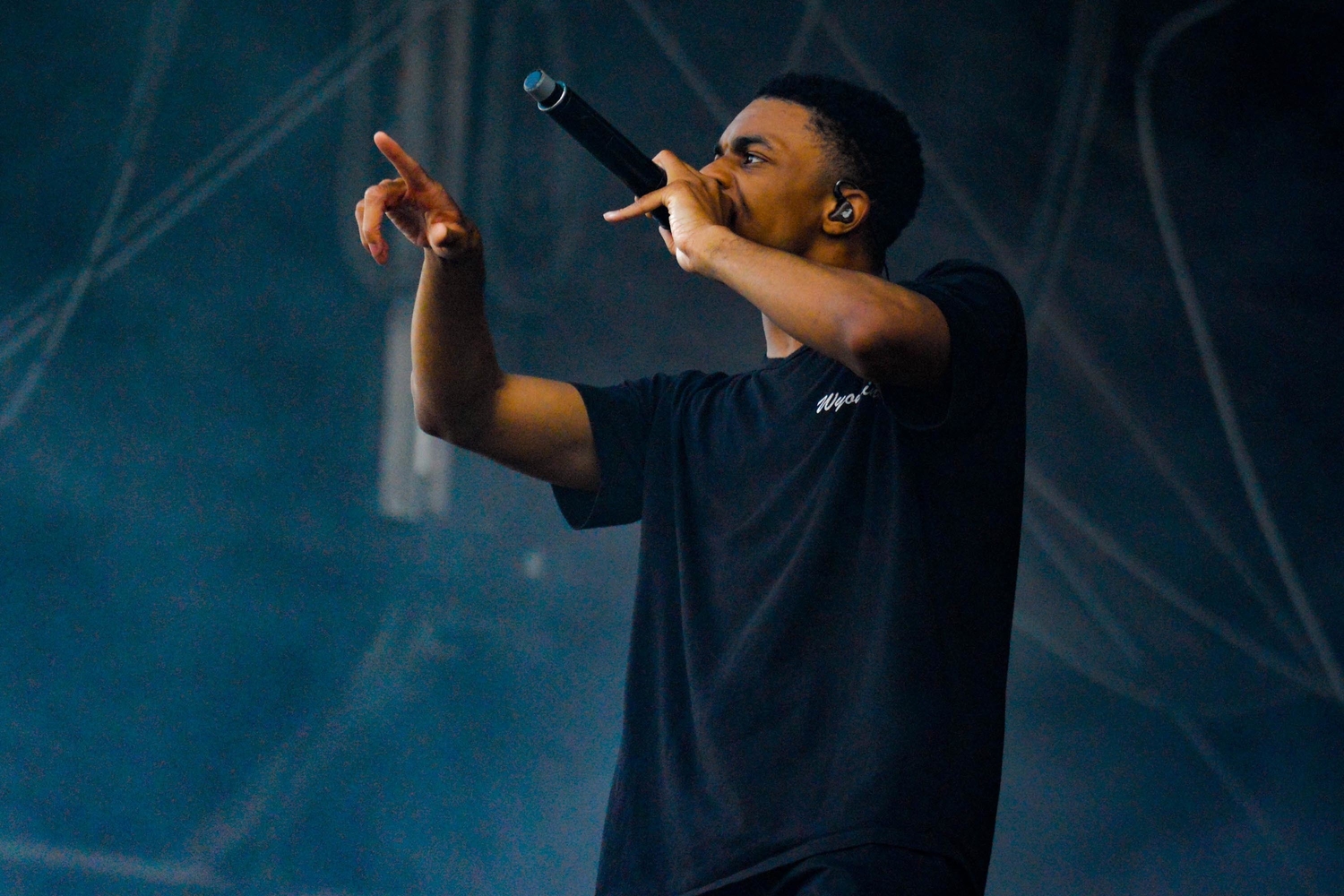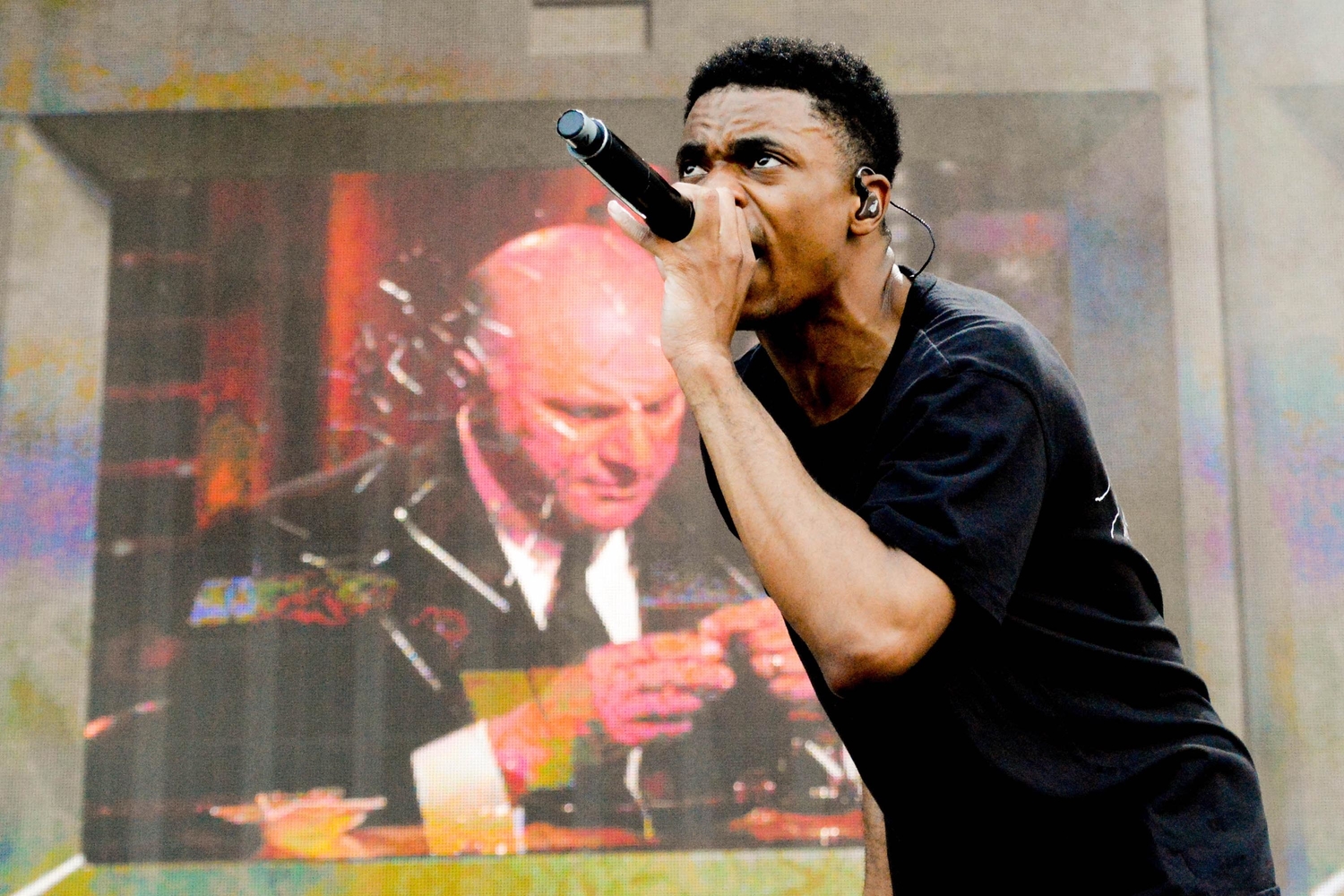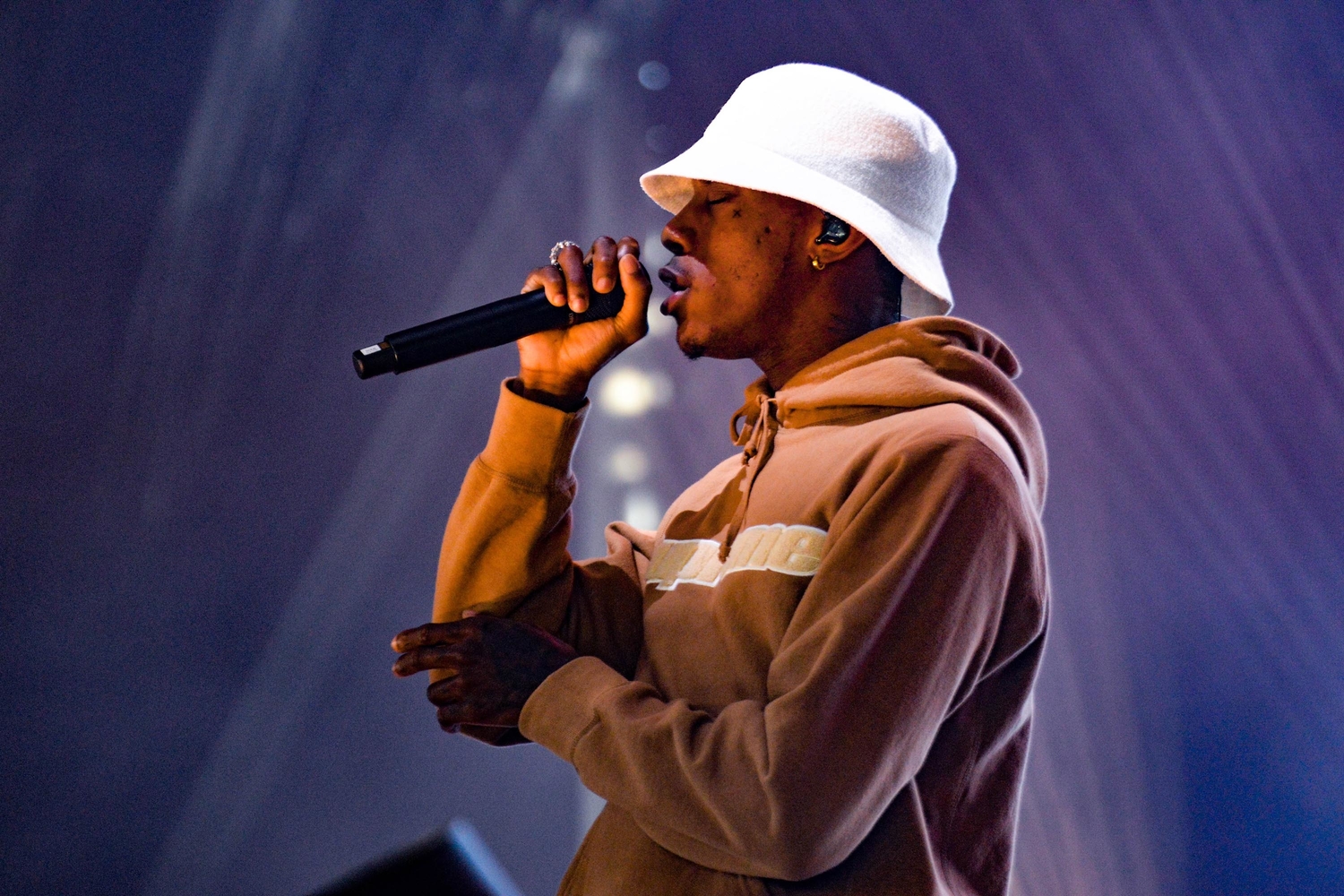 Saturday sees a plethora of British talent across the festival beginning with a soothing set from Tirzah. The London-based artist timidly graces the stage in a baggy jumper and Slazenger tracksuit to deliver a set full of frisson, polite 'thank yous' and her hypnotic, sparse tracks which turn the inside of the very big tent into a cave.
A punctual crowd are gathered half an hour early for Metronomy, already singing 'Love Letters' and whistling 'The Look'. A quick 'bonjour' and introduction of the band by star signs, and they go into 'Boy Racers' followed by 'The Bay'. The sun comes out to listen too. A fairly rapid-fire set sees tunes such as 'Heartbreaker' and 'Everything Goes My Way' lapped up like Vitamin D. Which is just as well as 'Reservoi'r comes on to a load of cheers and football-style chanting. The dancing doesn't stop.
As the sound system pipes up for Skepta, there's an almighty cheer as 'That's Not Me' begins to emerge from the speakers. The massive crowd, caught totally off guard, don't quite know what to do when the star appears, bursting out from the wings to perform the track proper. It goes off. He keeps the intensity up saying: "I am your fitness instructor get on your fucking toes," "Free A$AP, free Flocka," and going into 'Praise The Lord (Da Shine)'. A$AP fans are in the crowd ecstatic, holding their homemade signs up. He does the track justice too, letting the A$AP parts bellow out on the speaker and coming in heavy for his own sections. We're then treated to a trio of tracks from 'Ignorance Is Bliss' which the crowd knows as well as the 'Konnichiwa' tracks that follow it. Racing through the first half of the set (he packs 16 songs into an hour-long set), he then makes a technical request: "Red lights please". Addressing the audience with: "Where's the energy crew? Big up," going into 'It Ain't Safe' for a minute, before re-starting it to get the crowd more riled up - it works, it's bedlam. "We'll play it twice, gang shit," he says, through a smile looking over at BBK's Shorty who he's also invited on stage to eventually MC over 'What's Going On'.
The closing stages of the set see 'No Security', 'Pure Water', 'Greaze Mode' and 'Shutdown' in quick succession. There's a circle pit throughout it only stopped to bellow "Dourrrrrehhhhhhhhh" between each track. They're his crowd now, it's his festival now.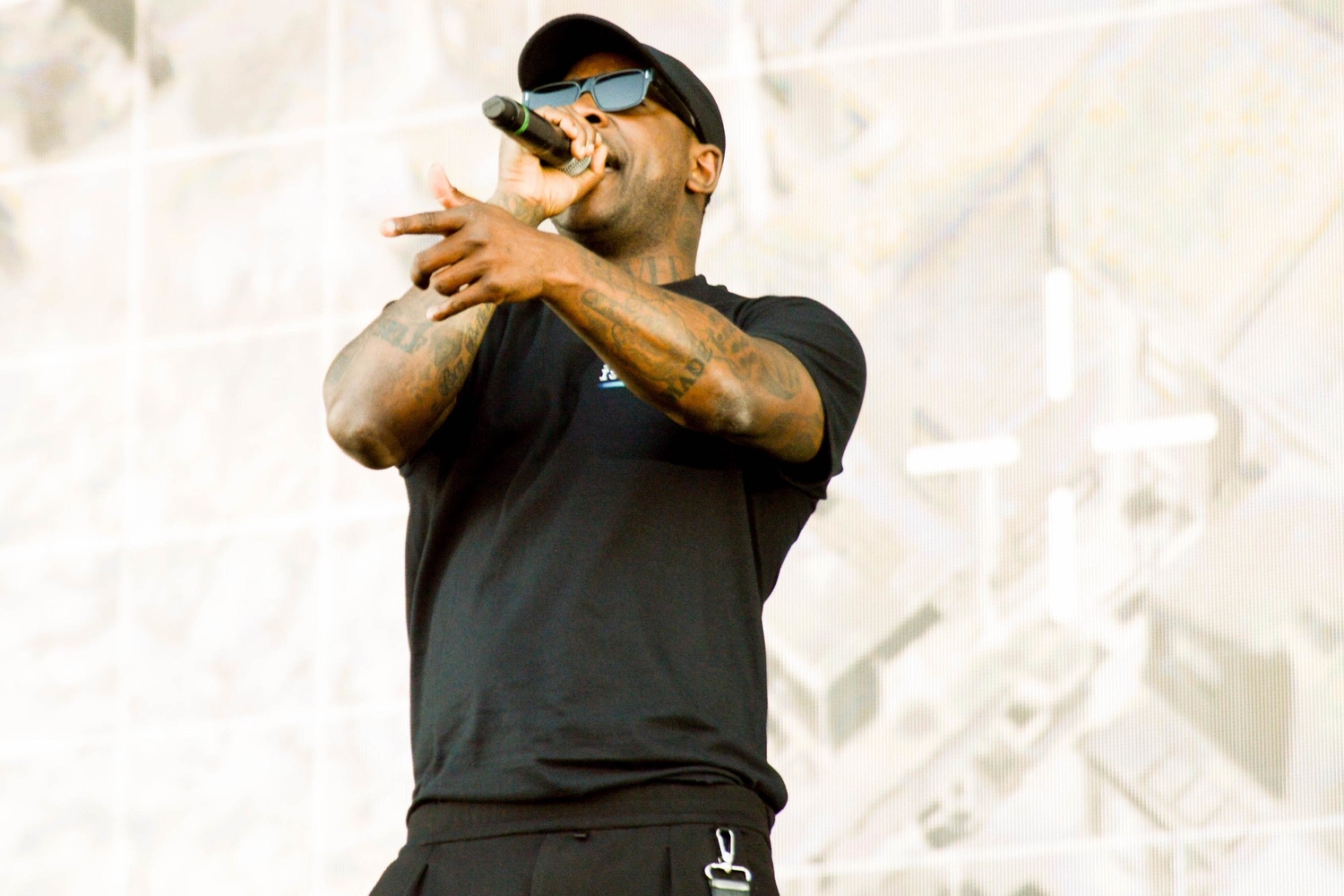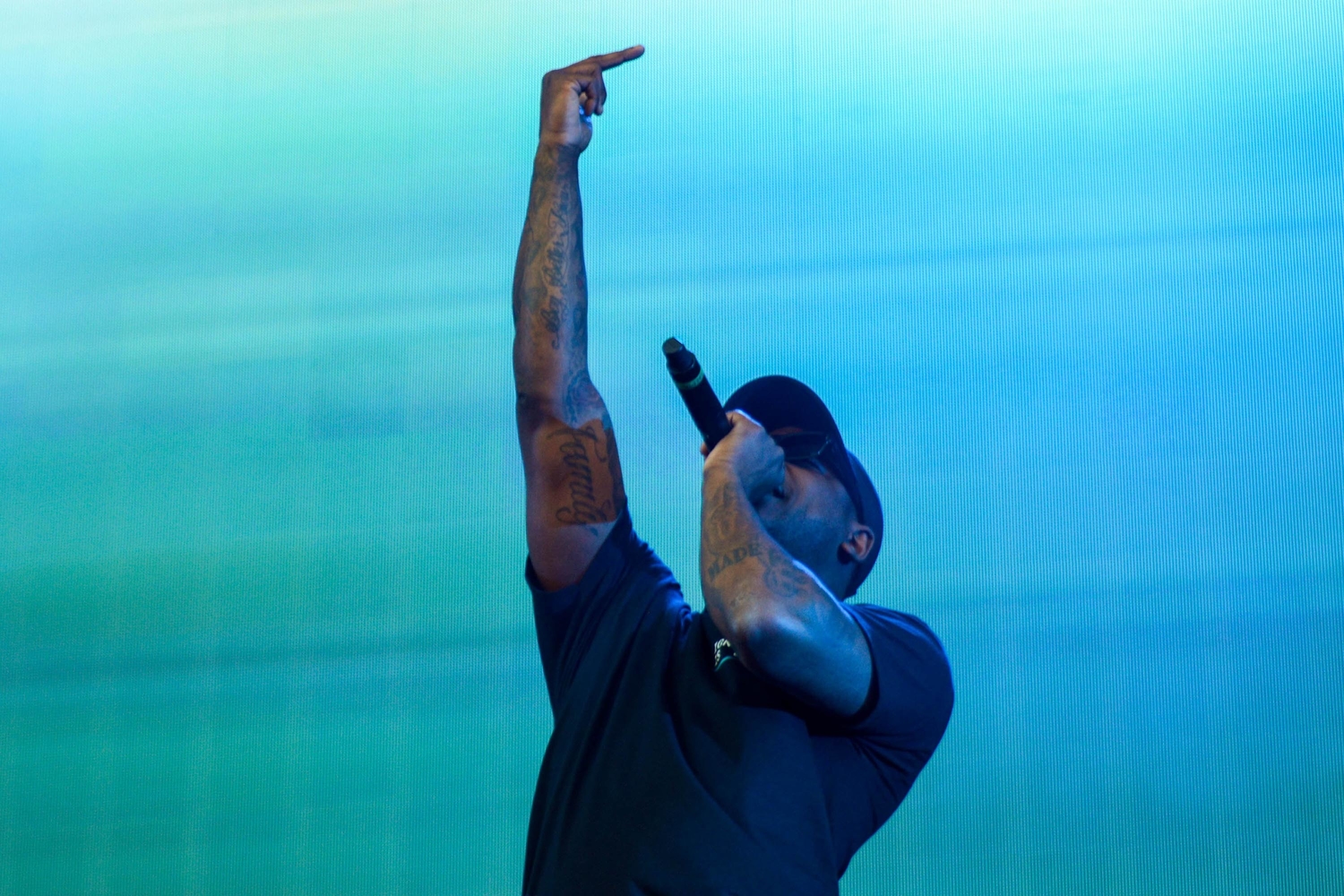 Read More
Popular right now
Featuring James Blake, Romy, Marika Hackman, yeule and more.