Live Review
Father John Misty, Eventim Apollo, London
It's two and a half hours of pure brilliance.
Where once, Father John Misty was everywhere - his satirically trollish social media presence as regularly deployed as the quickfire succession of modern classic albums (three in four years) that pushed him into the leagues of a generation's best - these days, a sighting of the lesser spotted Josh Tillman is a reasonably rare one to behold. Since 2018, Josh has given his sardonic alter-ego only a handful of outings on these shores; tonight, through the ebbs and flows of a nearly two-and-a-half-hour set, there's the fizzle of excitement and weight that comes from watching a modern master deliver an all-too-infrequent sermon. In short, everyone gathered in the Apollo's suitably theatrical art deco space is visibly buzzed.

Though opener 'The Next 20th Century' begins proceedings in bleak fashion (when the first two words an artist sings on stage are "the Nazis", you know they're gearing up for a statement performance), the old Hollywood sensibilities of much of last year's 'Chloë and the Next 20th Century' feel perfectly matched for the space. His once-lengthy locks shorn down to a short crop, the singer cuts a slick silhouette in black; augmented by a brass band, velvet curtain draped at the back of the stage with a spotlight sporadically beamed across its centre, he's a light-footed ringleader with an old-school kind of glamour.
As a lyricist, tonight is proof that FJM comes virtually unparalleled. As adept at crafting sweeping swoons of adoration ('Chateau Lobby #4 (In C For Two Virgins)', 'Funny Girl') as he is playing the self-referential, mocking meta protagonist on 'Mr. Tillman' or penning vast, all-encompassing treaties on the futility of it all ('Pure Comedy', 'Total Entertainment Forever'), side by side it's a stunningly dextrous collection. Surely no-one else in the world would serve up a linguistic joke about malapropisms and a one-liner about "bedding Taylor Swift" through a VR headset within the space of three songs; suave and collected, he dances between modes perfectly, dedicating the wry 'Goodbye, Mr Blue' to an audience member's dead dog and sarcastically dismissing his most recent album as "fake jazz music" between tracks that brim with genuine beauty.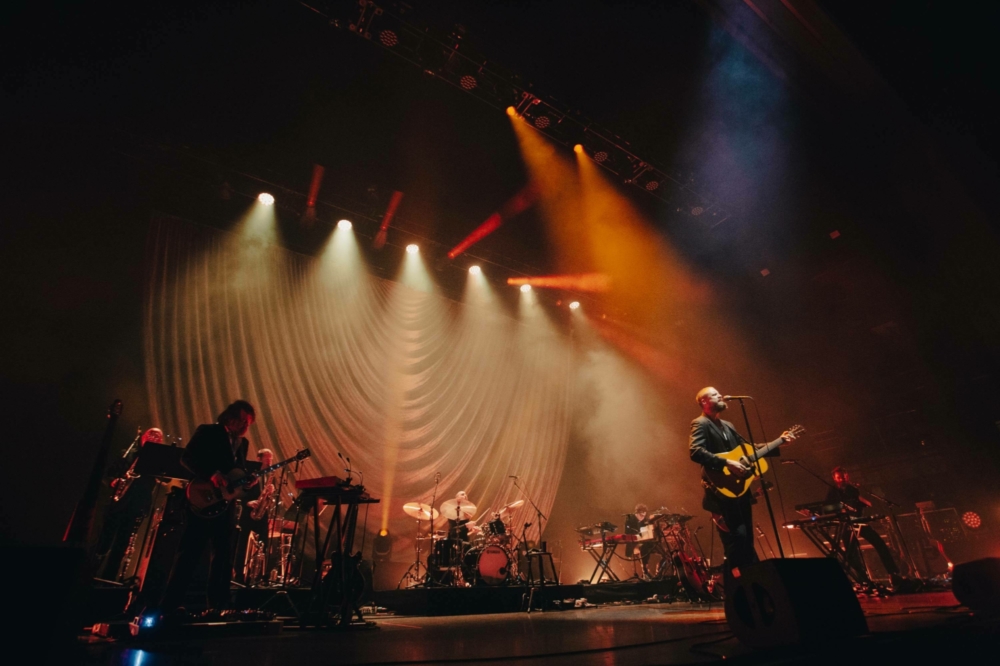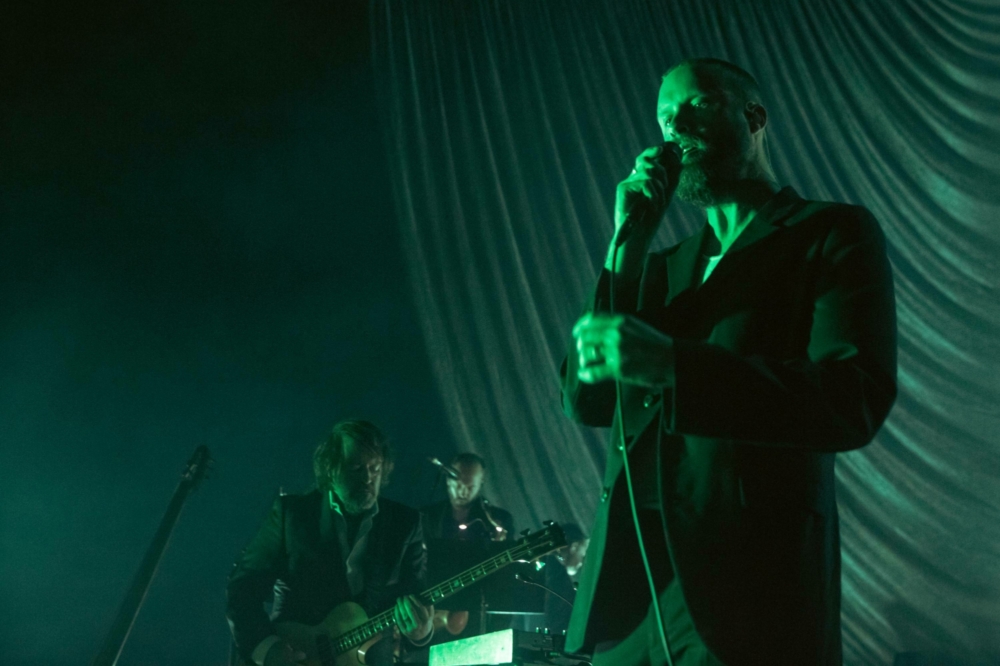 Returning with a cover of Roy Orbison's 'Oh, Pretty Woman' - a cheeky wink, one assumes, to the messed-up lothario character he's created for himself - tonight's extended encore makes for a masterclass in the magic of Misty. 'Buddy's Rendezvous' is sad and sumptuous, the final whiskey of the night as the bar closes up around you; 'Holy Shit' - delivered solo and spotlit on an acoustic guitar - tries to find meaning in an increasingly meaningless world, while a final trio of 'Hollywood Forever Cemetery Sings', 'Hangout At the Gallows' and 'The Ideal Husband' ramp up the intensity to climactic bursting point.
By the end of the latter, he's bathed in skittering red lights, twirling his mic stand as his band crescendo around him. A self-lacerating howl ripped from a more tempestuous time, Father John Misty might be keeping his demons largely out of the limelight these days but when he chooses to step up and open the door, there's few who do it better.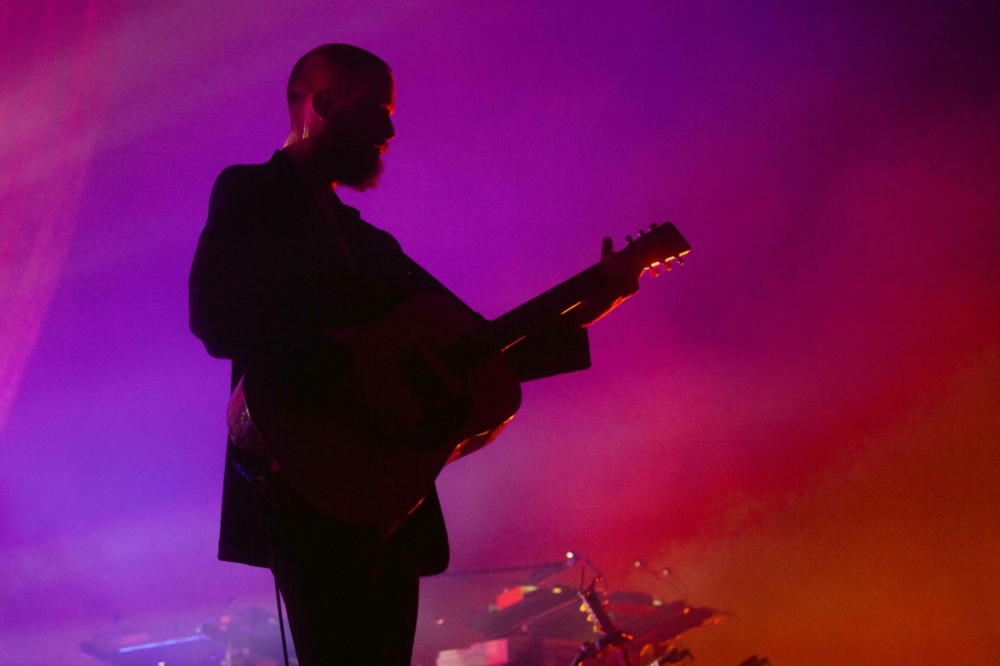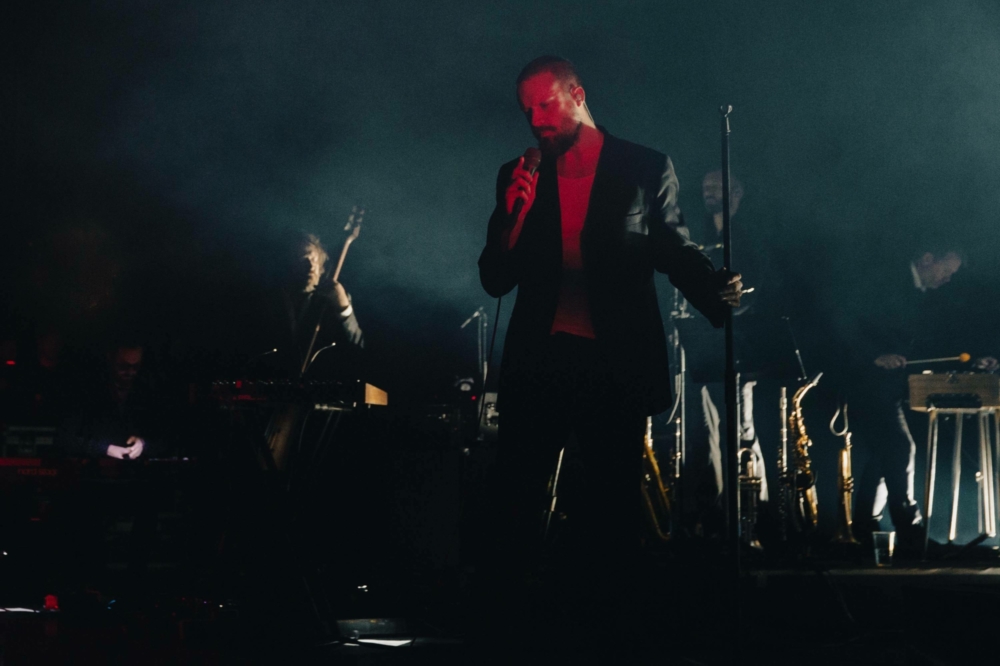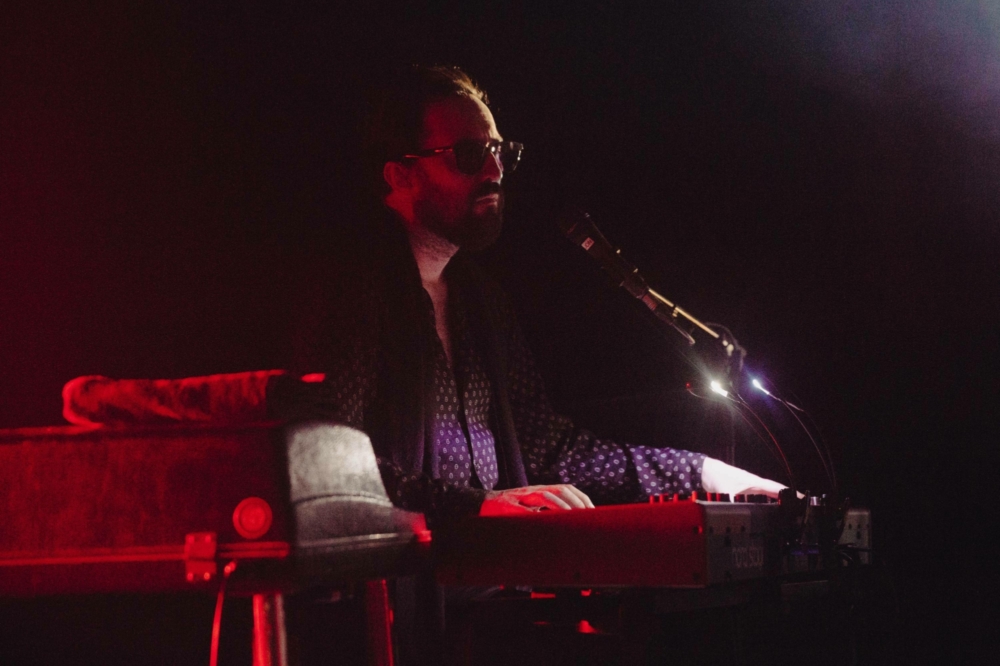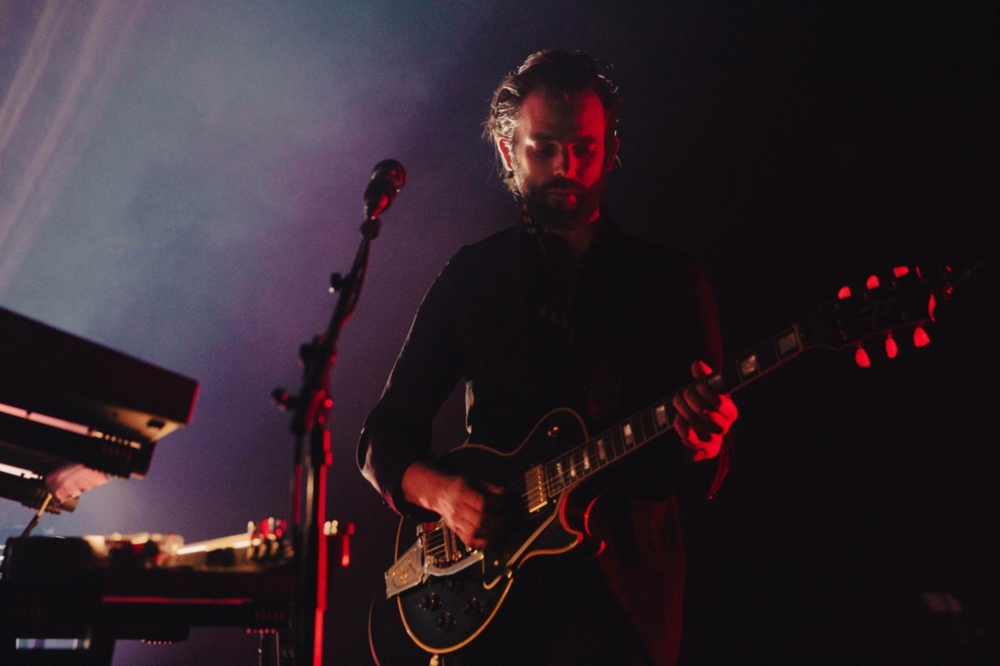 Read More