Live Review
George Ezra sees off 'Staying At Tamara's' with two sold-out shows at London's Royal Albert Hall
The king of pop'n'roll saw his sophomore album off in style, with all proceeds going to MIND.
Way back in January 2018, George Ezra kicked off the beginning of his second album tour run with an intimate show at London's Shoreditch Town Hall. Flash forward a year and a half, and the September 2019 farewell performances are a much larger affair. About 10,000 times larger, to be exact.
Selling out two nights at London's iconic Royal Albert Hall, it's the perfect final bow for the Hertfordshire songwriter and no real surprise of venue seeing as he's received ginormous success with his sophomore record, 'Staying At Tamara's', becoming both the UK's best-selling album in 2018 and triple-platinum.
Despite all the success, George is as humble as ever, staring out at the adoring crowd throughout his hit-filled set with an incredulous smile spread across his face as the audience sing back ever word.
Diving into 'Don't Matter Now' to start off the show, he reels through hits from 2015's debut album 'Wanted On Voyage' with 'Barcelona' and 'Budapest' still being standout set gems. 'Pretty Shining People' gets everyone on their feet dancing, while second album cuts 'Sugarcoat' and 'Hold My Girl' are as sugary sweet as their lyrics. George then goes on to tell a hilarious story about getting too pissed at one of Bob Dylan's Royal Albert Hall shows and forgetting all about it, luckily able to redeem himself when the folk legend returned for another round a following year, before playing a magical cover of 'Don't Think Twice'.
By the time the classic Ezra anthems - 'Cassy O" and 'Shotgun' - land for the encore and the confetti canons explode, there is not one person not grinning from ear to ear. George's energy and enthusiasm is infectious, and it's refreshing to watch someone perform who welcomes their goofiness and embraces the fun above all.
Off for a well earned rest and hopefully to start album three, long live the king of pop'n'roll.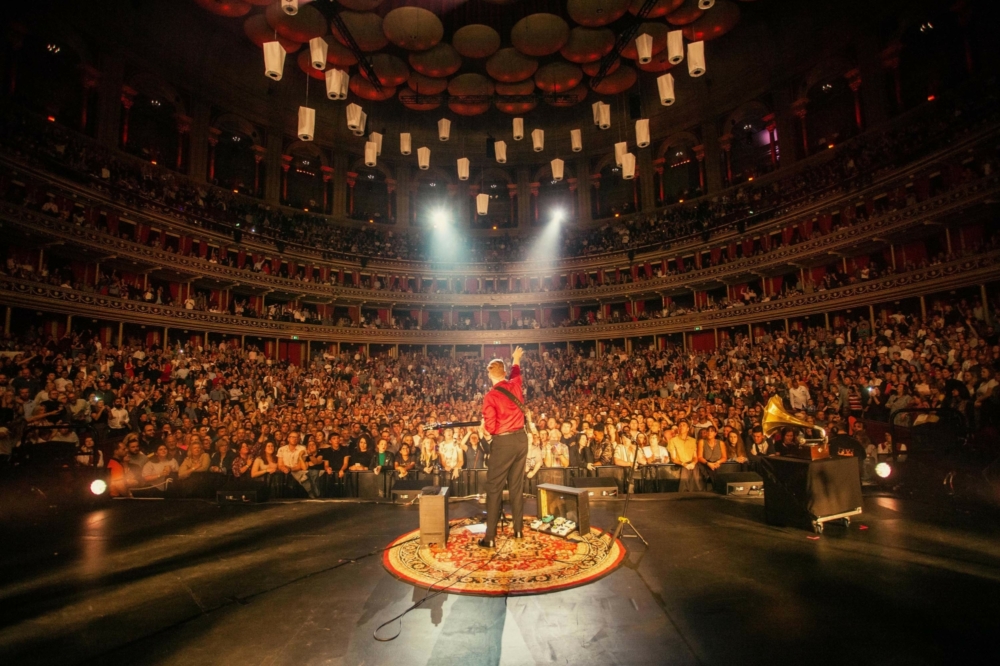 Read More