Live Review
INHEAVEN, Boston Music Room, London
20th October 2016
The riot is happening.
Intimate and unapologetically local, Boston Music Room offers the threadbare essentials – a stage, a bar, some tables, and lights – all this South London four-piece need to build a riot.
Long haired, lusty-eyed frontman James Taylor is as boundless in his energy as the crowd beneath him. Opener 'That's All There Is' sets the carefree vibe alight with its mentions of "eyes lit with gasoline". Shoegaze inflected, drummer Joe Lazarus is key in driving the beat forward amongst the soaring guitars. But it also highlights the band's penchant for attempting poppy-hook choruses in the most unapologetically ambitious way possible.
But one down and James isn't satisfied, his drive for the chaotic taking over. 'Right let's get this fucking started", he states with serious intent, urging the band forward with 'Baby's Alright', a fast-paced spasm that decries the Trump-ridden state of America, Western civilisation and the failures of our times and implores us to live wilder in response. It's unclear if the political references reach tonight's crowd, but it matters little as the end result – losing all sense in the biggest mosh pit possible – represents a mission accomplished.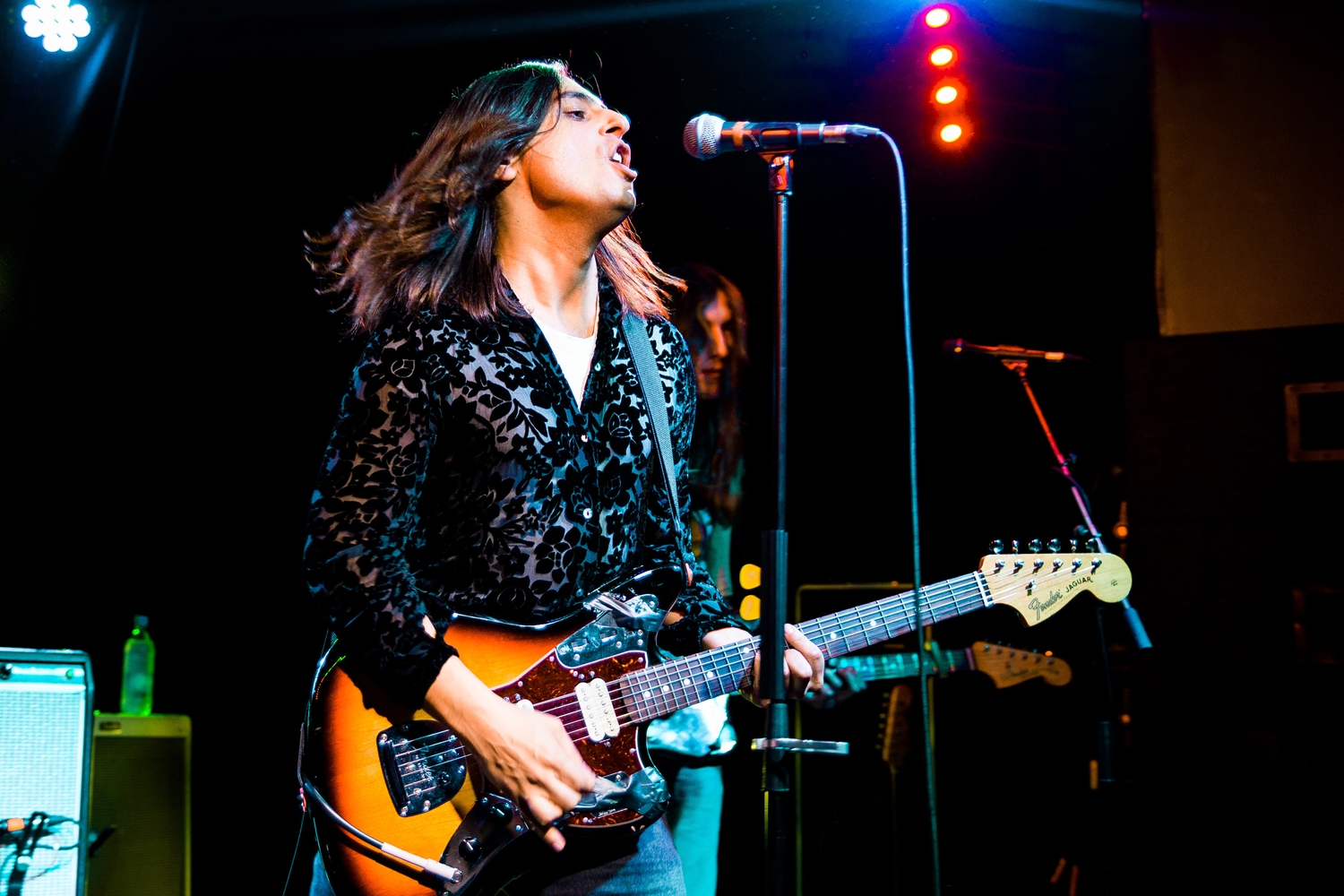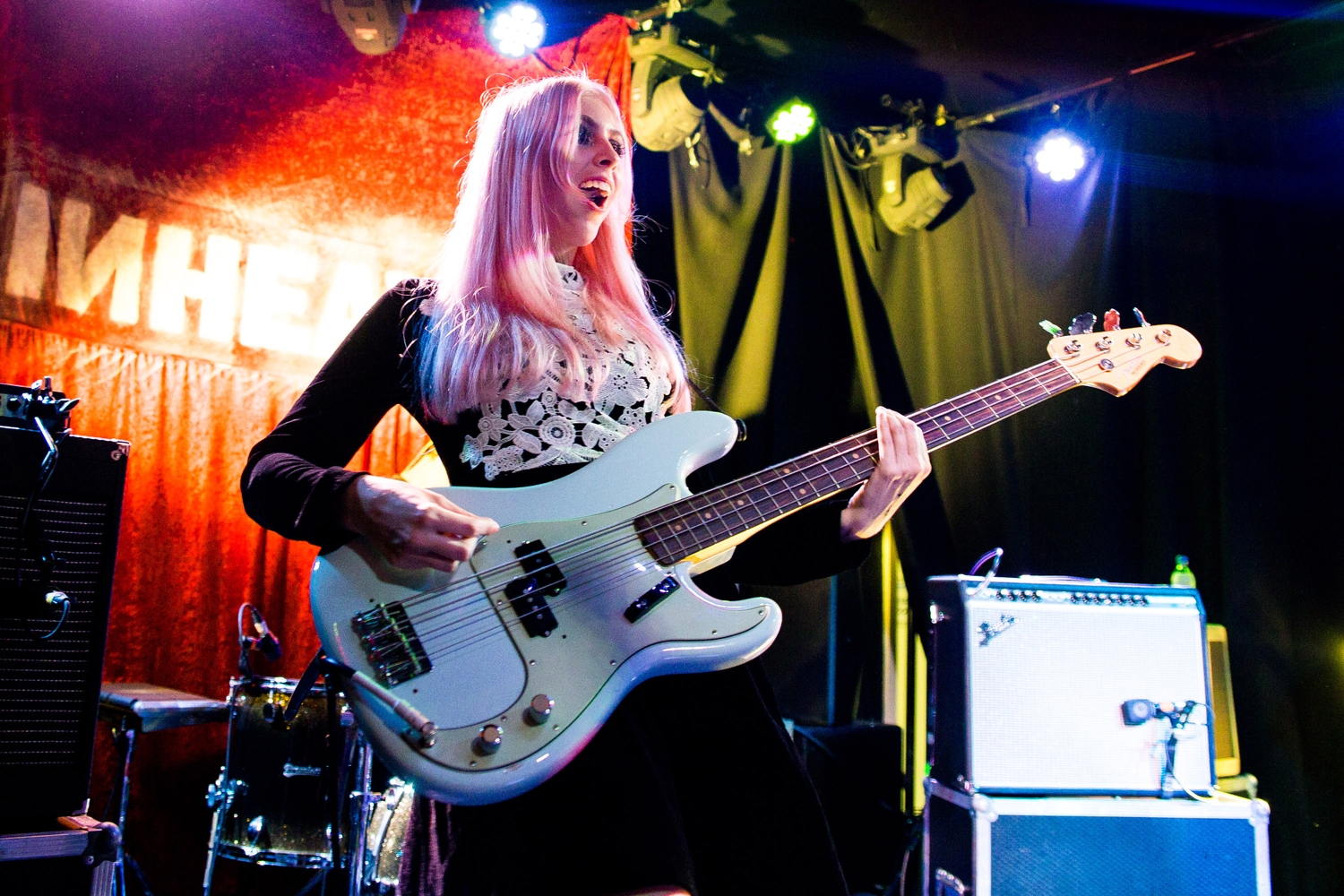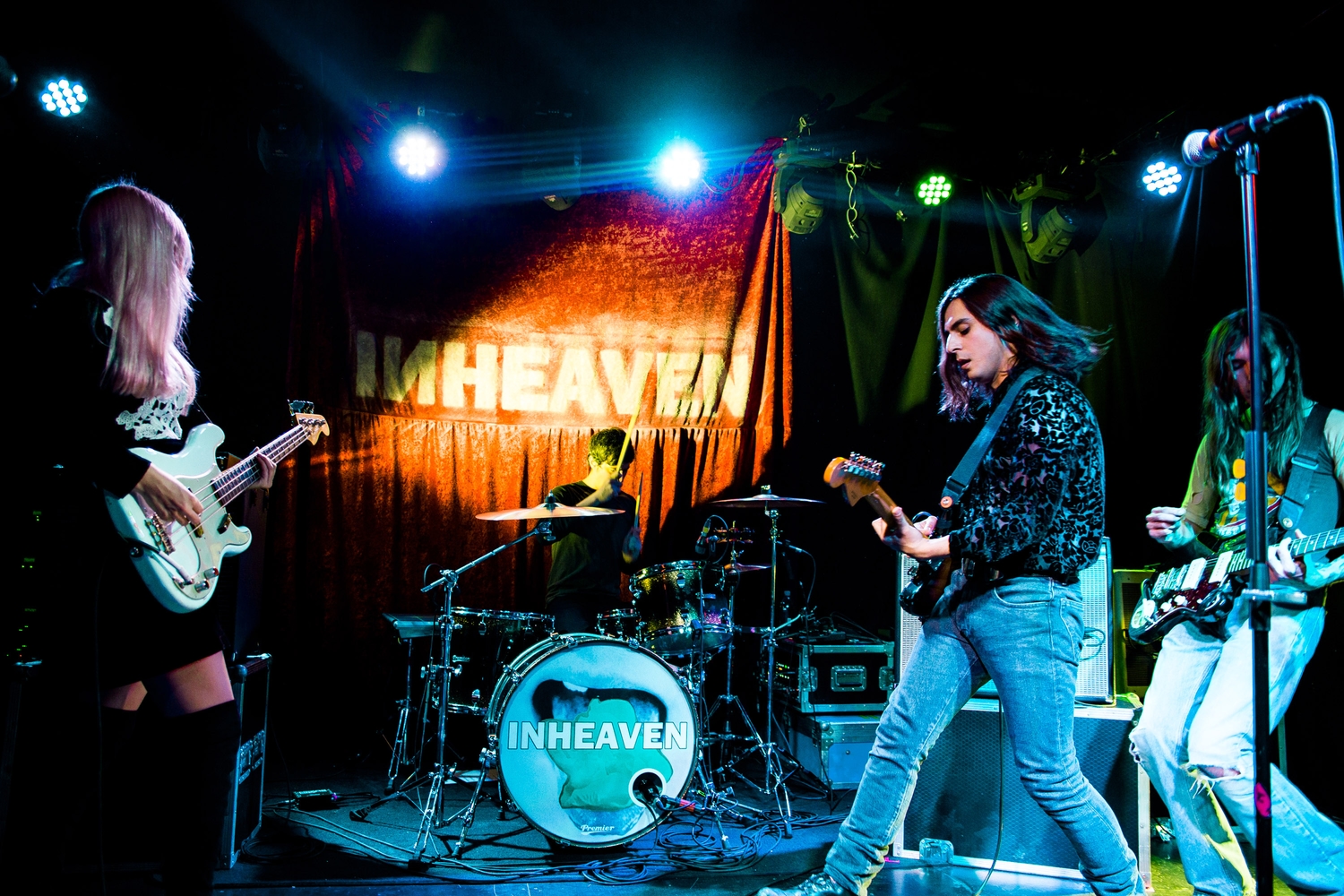 There's always a roaring guitar riff round the corner to spice the occasion, doubled further by bassist Chloe Little's transition to lead vocalist on a new track. Her lighter tones contrast against a pulsing delivery and deep, dirty guitars that build to a swarm.
It sets the stage nicely for closer 'Regeneration', that like the hazy 'Drift', again uses an insanely catchy chorus as its foundation. But more than this, it perfectly encapsulates the sound that the band are aiming for – a punky, uplifting, swaggering rock number that has the potential to become an anthem for those in attendance. "I don't wanna bring you down, I just wanna fuck around," screams James at a crowd trying to find a thrill ride. "Is this my generation?" he asks. Who knows the age this originally referred to, but the throng are happy to adopt the lot as their own - storming the stage in blissful minutes of joyous, almost heavenly, mayhem that almost knocks guitarist Jake Lucas off his feet. The riot is happening, just as INHEAVEN demanded.
Read More
Featuring James Blake, Romy, Marika Hackman, yeule and more.