Neu Bulletin
The Neu Bulletin (Eades, Paris Texas, Wings of Desire and more!)
DIY's essential, weekly guide to the best new music.
Neu Bulletins are DIY's guide to the best new music. They contain every new track by an exciting, emerging artist that's been played at full volume in the office over the past seven days, whether that's a small handful or a gazillion gems. Just depends how good the week's been.
We've also got a handy Spotify playlist where you can find all the tracks featured in Neu, so you can listen to all our hot tips in one place: head this way!
Eades - Former Warnings Cluster
Cowbells! Sassy call and response back vocals! Some very questionable sartorial choices in the video! Leeds band Eades might have formerly been lumped in amongst a corner of the wildly oversaturated post-punk plethora, but on 'Former Warnings Cluster' the band are taking their cues from the altogether-more-fun end of '90s Britain. It's a bit baggy, a bit Britpop, and - hallelujah! - it doesn't take itself seriously at all. File next to Sports Team for fans of knowing musical high jinx. (Lisa Wright)
Paris Texas - Heavy Metal
Nowadays when you drop a debut, you've got to make an instant impact, and Paris Texas have come out the gate swinging, with a jaw-dropping introduction that'll leave you wanting more and more. Made up of South Central LA-hailing duo Louie Pastel and Felix, debut track 'Heavy Metal' is a hard-hitting intro full of twists and turns as the pair trade biting bars over building guitars that erupt in thrashing glory. Combining impressive and striking lyrical flows with an infectious genre-smashing backing, if this is their first offering, their next is destined to be mind-blowing. (Elly Watson)
Wings Of Desire - Chance Of A Lifetime
It might feel somewhat ironic to release a track titled 'Chance of a Lifetime' in the middle of a period where none of us can do anything out of the ordinary, but that doesn't stop the latest cut from Wings of Desire being an uplifting slice of joy. A little scuzzy, a little Krautrock, the new track from the previous INHEAVEN members provides a much needed reminder of the wonder that life can - and often does - throw your way. A much-needed tonic for right now. (Sarah Jamieson)
Cobrah - DIP N DRIP
Released via the singer's own GAGBALL records, and bearing a sleeve adorned with a synthetic-looking nude, dripping with liquid, tactically covered by a snake/ rope, you can assume Stockholm-based Cobrah isn't gunning to be the next Adele any time soon. Instead, 'DIP N DRIP' lands somewhere between the future pop of Charli XCX and the uncanny sensibility of Grimes - abrasive beats set against cold vocals, with a splash of old school Peaches playful allure in there for good measure. (Lisa Wright)
Dad Sports - nrvs again
Cracking the code for irresistible jangly indie-pop, Canadian three-piece Dad Sports latest 'nrvs again' is an instant ear worm, mirroring the good vibes of fellow indie trio Wallows. All about tackling your insecurities and believing in yourself, 'nrvs again' is a sweet and sharp bop that sees them flexing their lo-fi musical muscles and coming out brighter and bolder than before. (Elly Watson)
TYSON - Red Handed
Following up last year's eclectic 'Moonlight Mixtape', TYSON has once again shared a cathartic but soothing musical offering. Written alongside collaborator (and childhood friend) Oscar Scheller, her new track 'Red Handed' arrives as a smooth slice of jazz-imbued RnB. Complete with glitchy effects and her gorgeous vocals, it's a song that manages to feel both reflective and empowering, all in one breath. (Sarah Jamieson)
Read More
The duo are set to release a longer project later this year.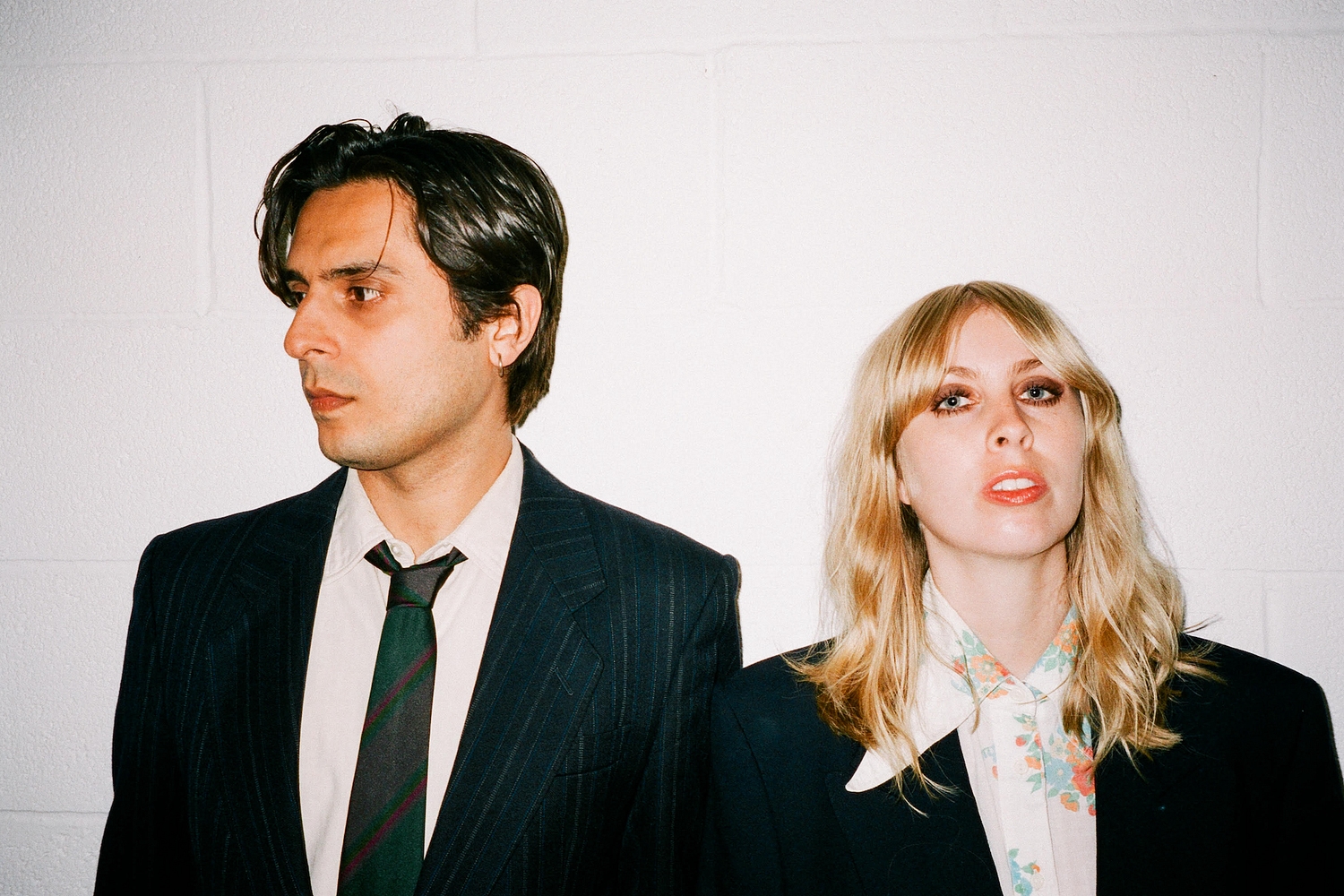 And they're sharing new track 'Choose A Life' to celebrate.