Live Review
Interpol, Alexandra Palace, London
1st September 2017
The band's now-legendary debut album is run through in full with precision.
No album in this millenium has quite captured a time and (particularly) a place as well as Interpol's 2002 debut 'Turn On The Bright Lights'. Sure, 'Is This It?' by The Strokes is remembered as 'the sound of '00s New York', but 'Turn On The Bright Lights is an album with a vision so strong that it's impossible to not be transported across the Atlantic to its birthplace when cruising through its fifty minutes.
From the moment those iconic opening chords of 'Untitled' ring out across a packed Alexandra Palace tonight - mid-way through an extensive tour playing the album in full for its 15th anniversary - this becomes a show like few others.
With those who were in the formative years of their teens when 'Turn On The Bright Lights' came out stood alongside some who weren't even born, the set is a unifying experience. The album is so ingrained into pretty much most of the 10,000 gathered in North London tonight that every backing vocal, guitar lick and drum fill is acted out or badly imitated. Opening lyrics of the following song on the album are sang before the band even start playing. For a record so insular, dark and personal for so many, it's easy to forget how many others it connected with, and still does - tonight's show is a brilliant reminder of that.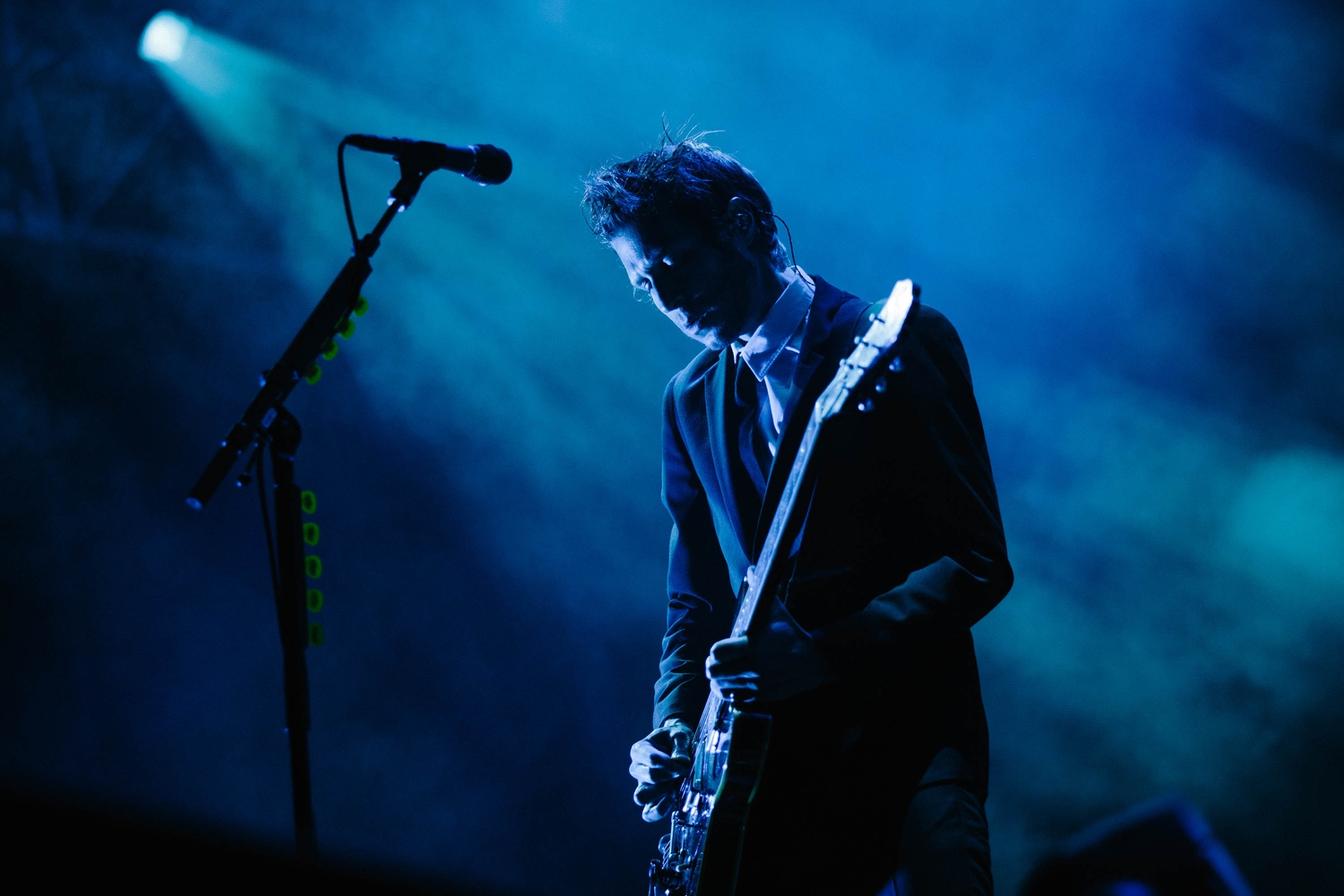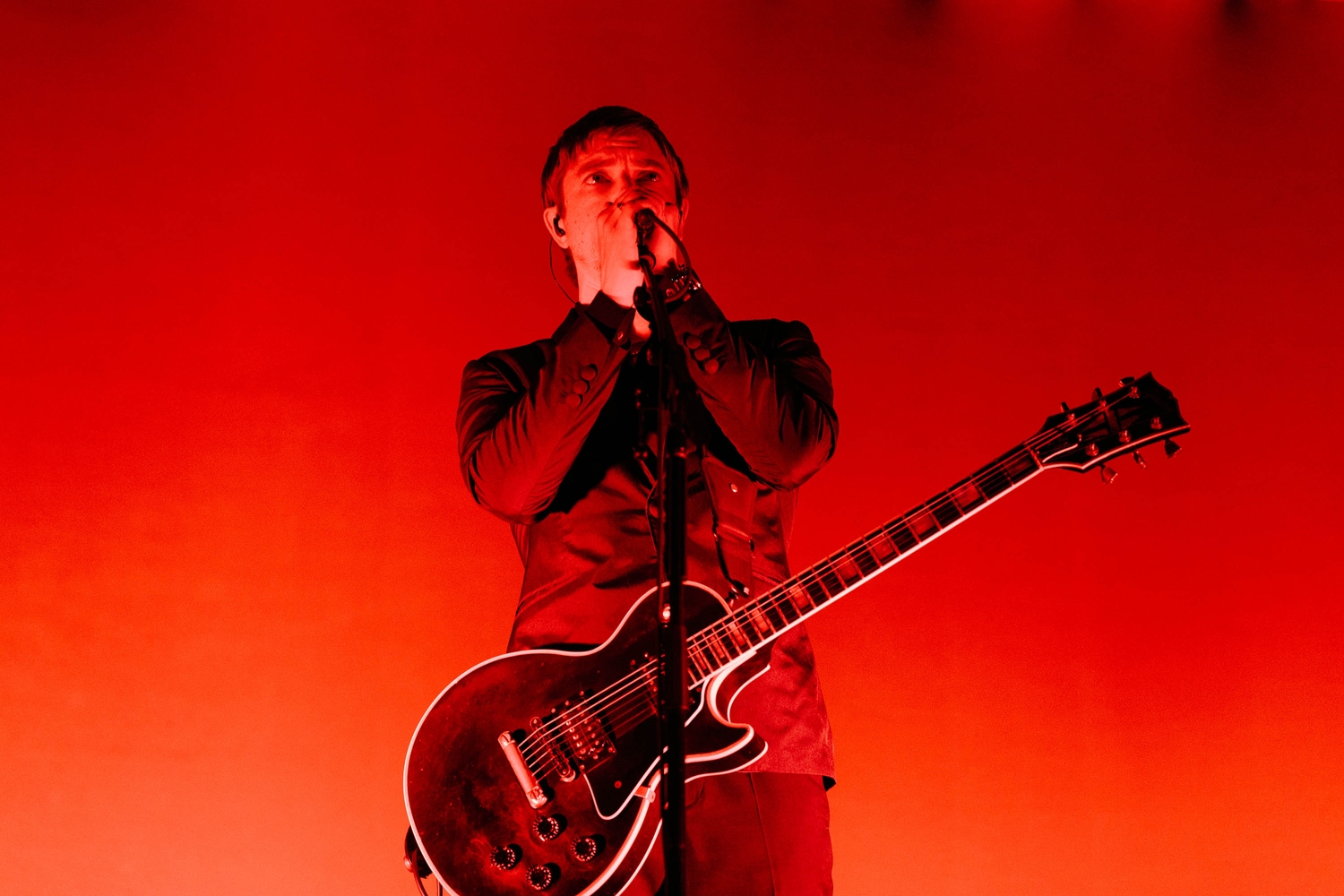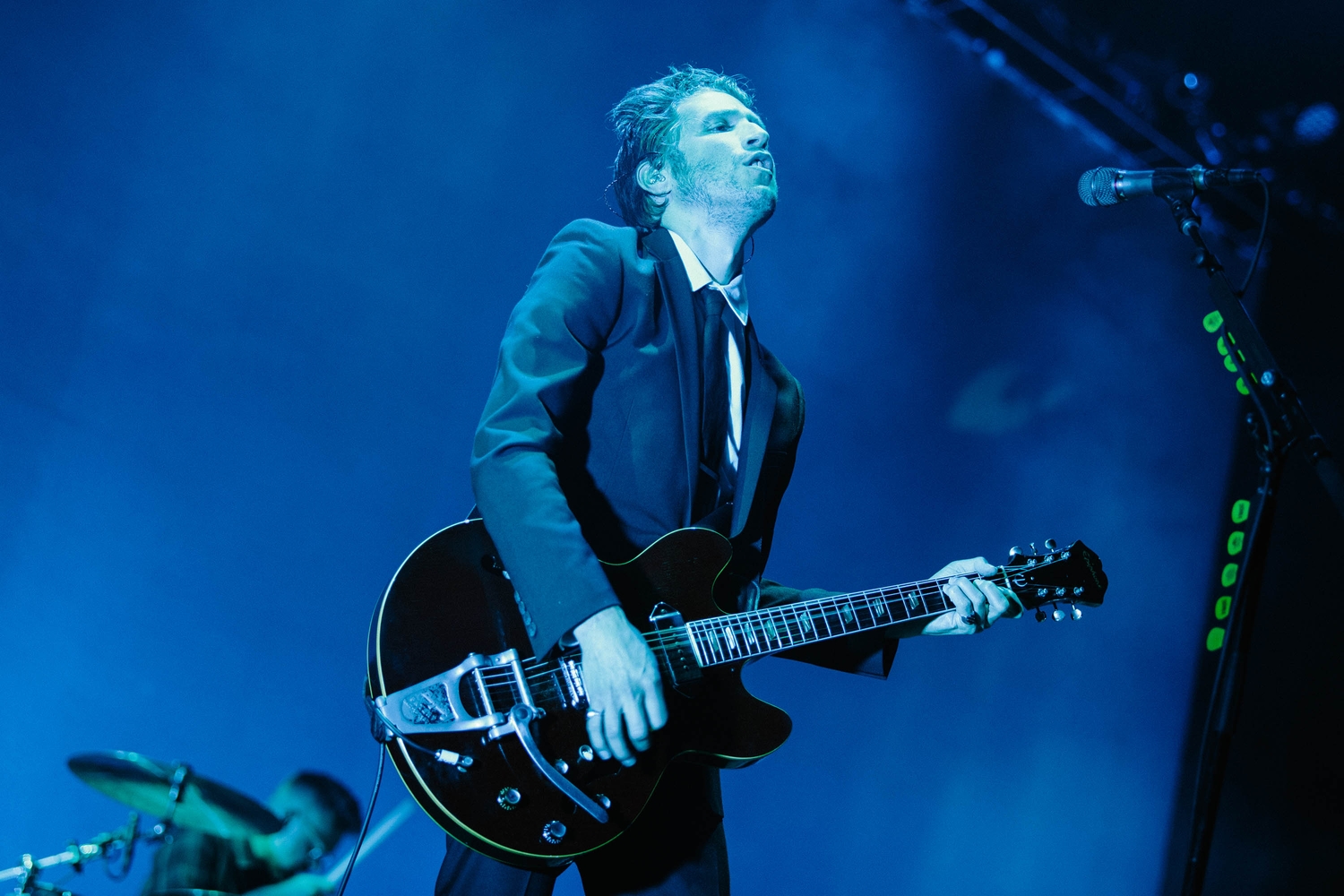 There's a few technical hitches - Sam Fogarino's snare drum only properly thwacks into life half way through the album roll-out, and Paul Banks is let down by his microphone during 'Obstacle 1' - but for the most part, Interpol are impeccably tight this evening.
The album i played out almost exactly how it appears on record - much to the crowd's delight, coming to the show to envelope themselves in the album they know so well, note for note - but the brilliant 'Stella Was A Diver And She Was Always Down' is beefed up and extended, with its follow-up 'Roland' even more aggressive than on record.
The album finishes with the dark, creepy 'Leif Erikson' and bonus track 'Specialist' before the band return for an encore of greatest hits. 'Turn On The Bright Lights' aside, the band have still made some of 2000s indie-rock's most loved anthems, shown when 'Slow Hands' incites an unexpected sea of hands in the air and jumping bodies.
'The Heinrich Maneuvre' - lifted from third record 'Our Love To Admire' - is still a tight, springy earworm, while set closer 'Evil' is nothing short of anthemic. The seven-song encore confirms just how special Interpol are across their five album career so far, but it's 'Turn On The Bright Lights' that remains their (ahem) brightest star, an album that can still hit frighteningly close to home after a decade and a half. For everyone at Ally Pally tonight, hearing it in full will be unforgettable.
Read More
Featuring James Blake, Romy, Marika Hackman, yeule and more.