Live Review
JAWS, Tufnell Park Dome, London
24th November 2016
The packed-out crowd pogo the room into oblivion.
In the two short years between debut 'Be Slowly' and its follow up 'Simplicity', JAWS have matured tenfold. The gaps left; the missing depth of lyrics, the occasionally naff synth lines, the marks of a band looking to find their feet have all been filled. 'Simplicity' is anything but simple - and in the live arena it shines even more brightly.
With even the line-up altered following the departure of bassist Jake Cooper, JAWS are a band living in the now and although old favourites like 'Gold' and 'Be Slowly' are still present,'Simplicity' is so much grander, and more full-bodied.
Where 'Simplicity' on record is neat and richly produced, live, it's free to let its hair down a little. Frontman Connor Schofield lets steady guitar lines tug at the leash, roaring and manoeuvring outside their boundaries to create a bigger sound. The packed-out crowd respond accordingly by pogoing London's The Dome into oblivion; more than a few gleeful teens elude tonight's security staff and tumble one after another from the stage.
JAWS aren't yet complete. Forgivably, they still have work to do on finding their groove in its entirety, finding an identity to call their own and tying together what is now a slight hodgepodge of material that sounds great but isn't always entirely unique to JAWS. The times when they're at their most confident though aren't only captivating and powerful for now but also offer a glimpse into the future of a band with the capability to transform into something massive live.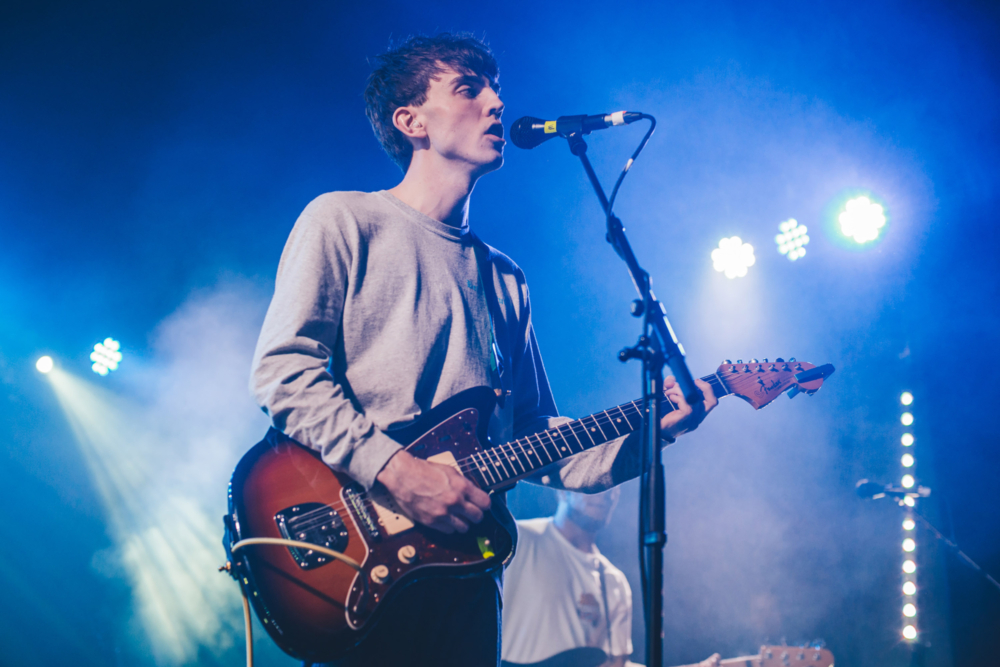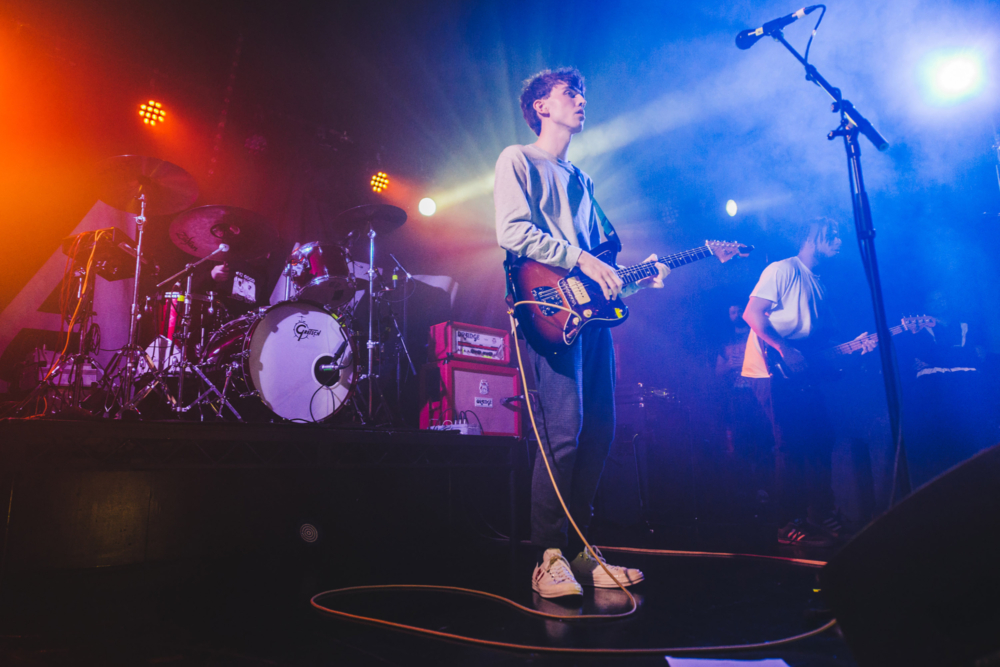 Photos: Carolina Faruolo

Get your copy of the latest issue
Read More