Festivals Liverpool Sound City 2019
3rd - 5th May 2019
DIY also descended on the city's Hangar 34 on the Saturday with King Nun, Lazy Day and more in tow.
Whereas, back in the day, you'd have to wait for the first slivers of June sunshine to poke their heads through to herald the start of festival season proper, now May is already chocka with spring musical weekenders. This bank holiday alone finds a Northern holy trinity of new band events, with Live at Leeds, Newcastle's Hit The North and our destination of choice, Liverpool Sound City, all getting their glad rags on.
Buzzy Irish newcomers Just Mustard kick off Saturday on the outdoor main stage, their brand of bleak shoegaze a dark-hearted foil to the afternoon sun. Fresh from a recent tour with fellow natives Fontaines DC, their stormy noise feels confident, singer Katie Ball staring dead-eyed into the crowd, half-bored, half-defiant. There's something there, but it's still in its infancy; between the band's stubborn refusal to indulge in any showmanship, and the swirls of noise and relatively similar tempo that comprise their set, the foundations are intriguing, but they still need something to spike through.
Over at DIY's stage at Hangar 34, Londoners Lazy Day are a more buoyant prospect, Tilly Scantlebury leading the band through melodically lo-fi bangers inbuilt with positivity despite their grungey leanings, while back on the main stage, Shame are having an absolute 'mare.
Technically the band, back in the UK after yet more touring and a stint in the writing room, are one of today's headliners (the main stage bill is split in two, with Mabel and a more pop-tinged line-up easing into the evening). Yet, with a series of technical disasters, from a failing amp to a broken bass that, at one point, finds Josh Finnerty without an instrument, just jumping around the stage for something to do, it's not quite the storming return the quintet might have hoped for. It's testament to just how good a frontman Charlie Steen has become, however, that these near-disasters almost become the endearing, amusing making of the set. "We've been through hundreds and hundreds of instruments, and every guitar company still sends us the cheapest ones and the cheapest ones," he chuckles as Josh attempts to get things back in working order. "To all you university students in the crowd, you made the right fucking choice. You might be the most sympathetic crowd we've ever played to… At least Mabel won't have much competition…"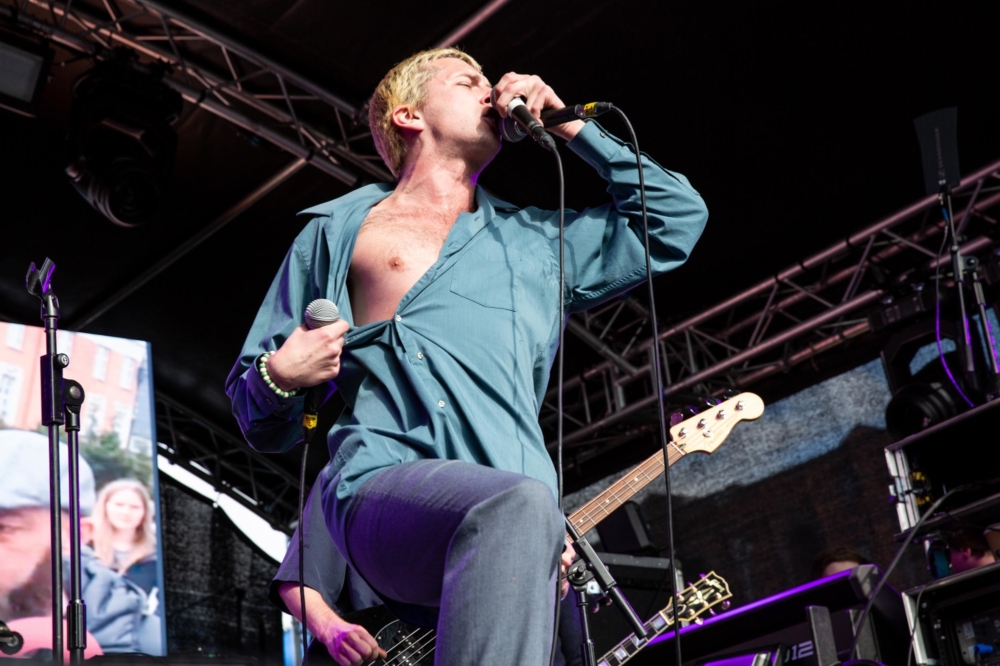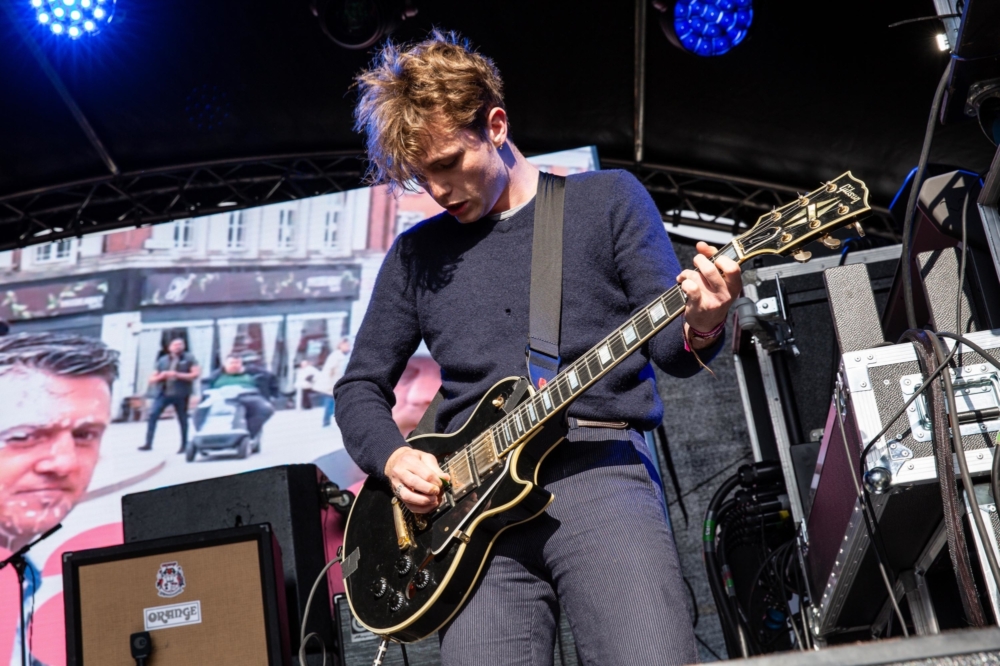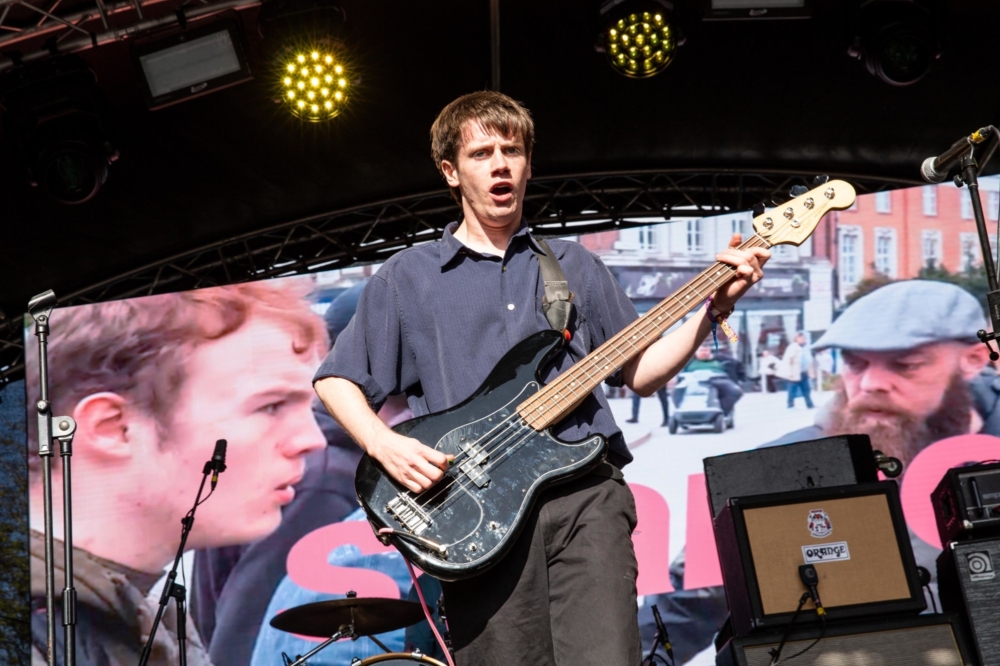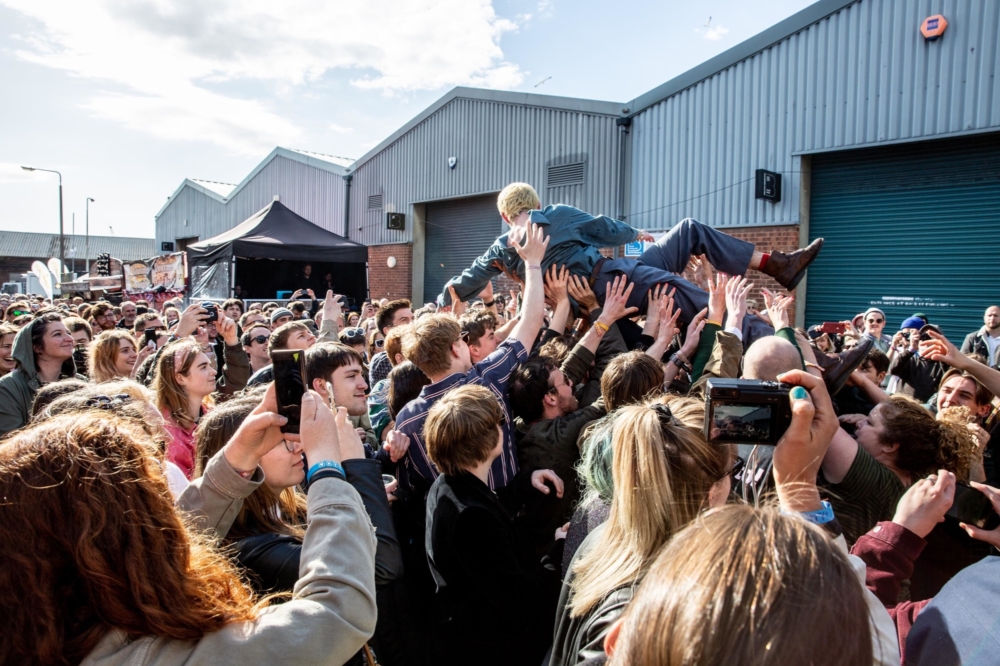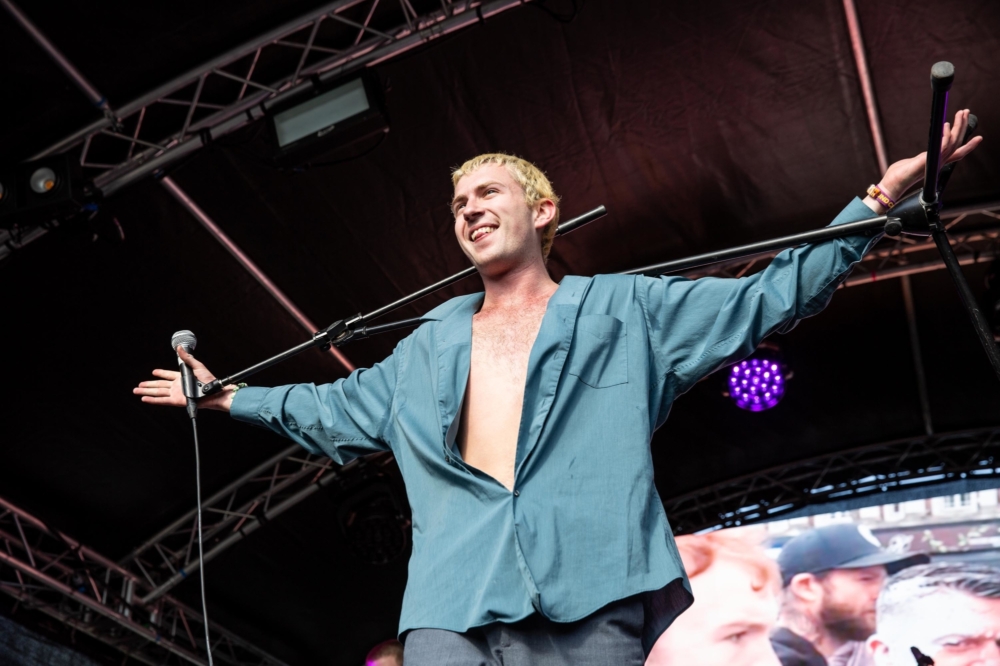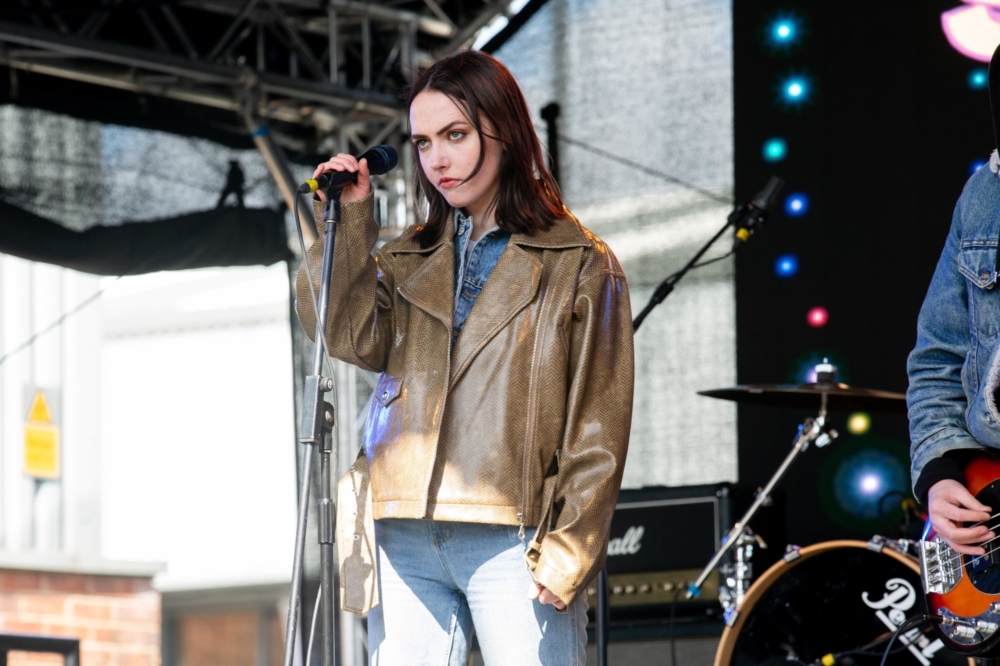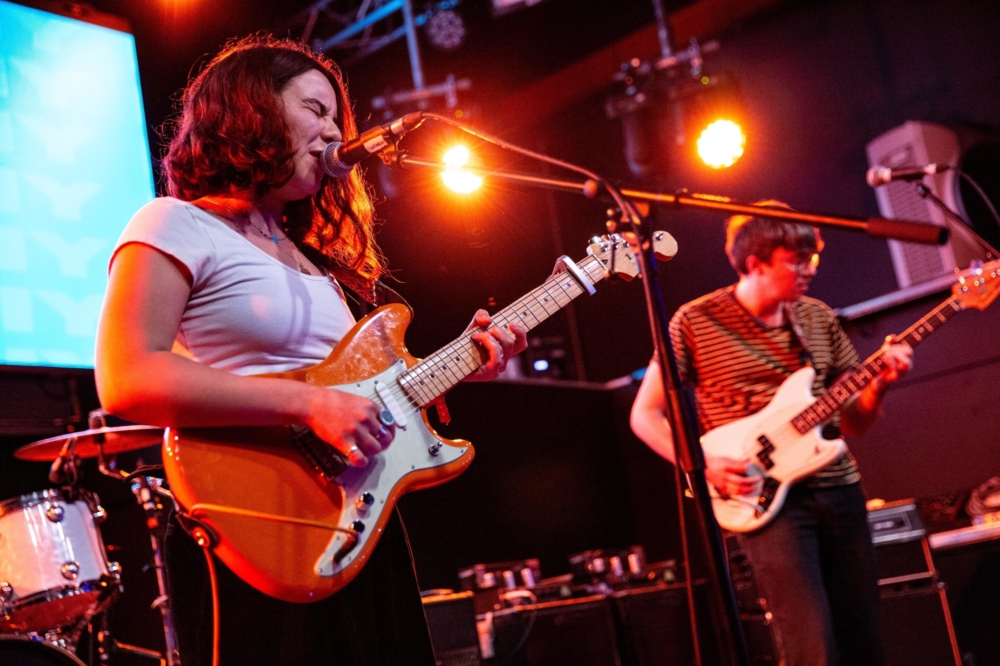 It's chaos, as Shame shows are wont to be, but in between the mess there are enough gems to keep people intrigued. Backed by the now-infamous picture of EDL founder Tommy Robinson getting a milkshake in the face, they kick off with a bass-heavy new track with the kind of chorus that'll be setting the mosh pit off before too long; another newie gives guitarist Sean Coyle-Smith room to deliver the kind of joyous riff that made debut album highlight 'One Rizla' such a standout, while another even tends towards the New Order. Yeah, today isn't Shame's luckiest, but they pull victory from the jaws of defeat.
Back at Hangar 34 and King Nun have become a tight and direct proposition in the time since they last passed our way; where before, frontman Theo Polyzoides was an endearingly goofy lead, rambling between songs and heading up the band like an indie version of the Beano's Bash Street Kids, now they rattle through their set with barely a pause, the whole thing sharper and heavier than ever before. Blaenavon, like Shame, are having a bit of a shitter technically; delayed due to a malfunctioning piece of gear, they're not quite at full capacity but the trio, bolstered by a live fourth member, still sound big. Recent single 'Catatonic Skinbag' already feels as much of a staple hit as any of their superlative debut and, though bassist Frank Wright is trapped behind a keyboard these days, his usual flailing leg dance sadly abandoned, the band offer a weightier, more mature set of kicks.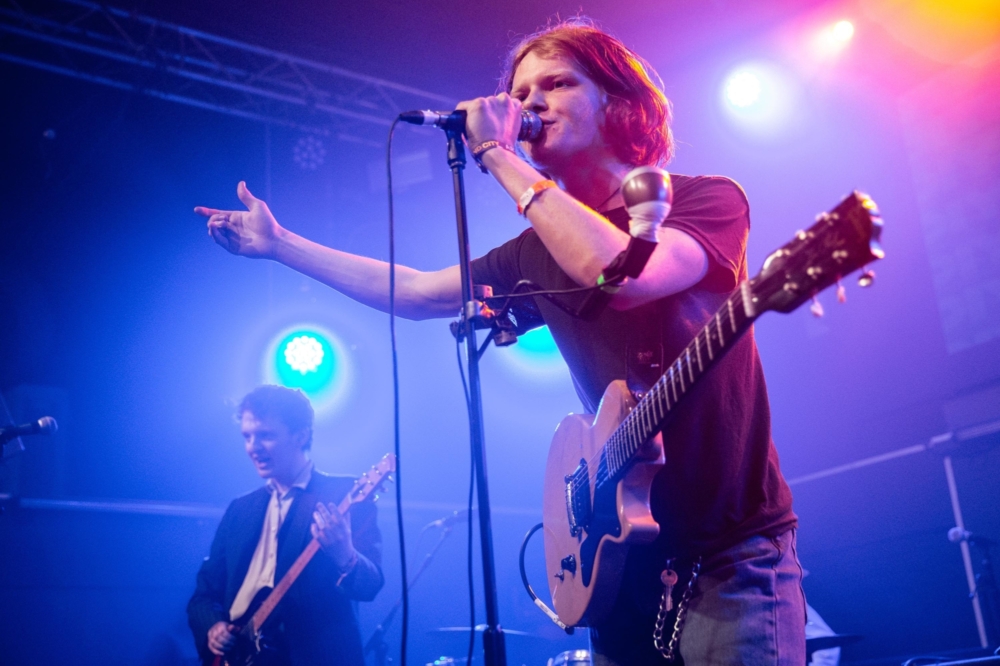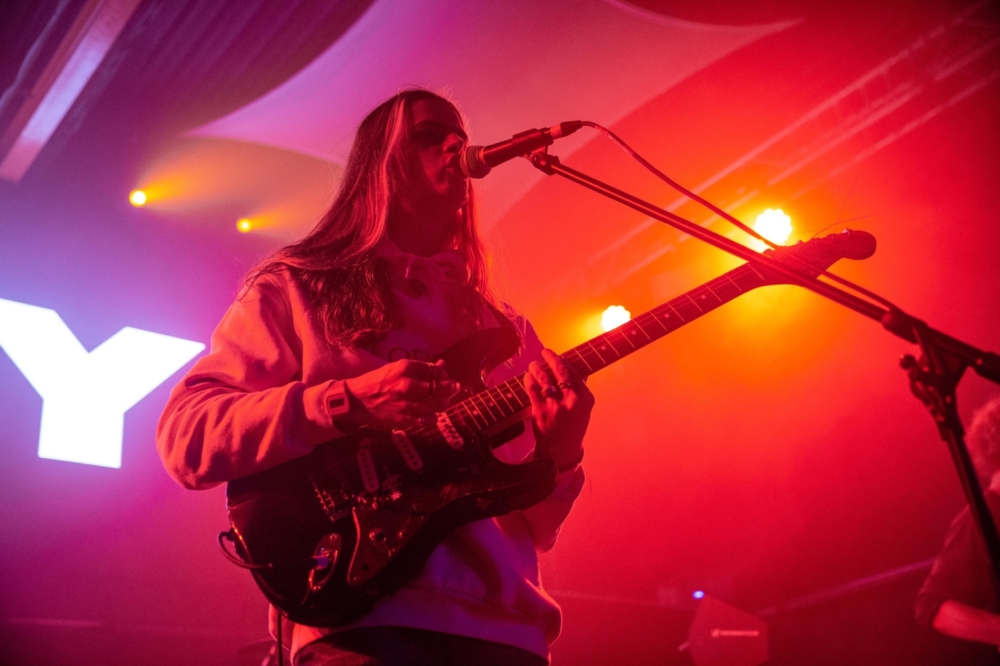 While honey-voiced Mabel winds down proceedings over on the outdoor Main Stage, over at Constellations, a different kind of party is erupting. Having already played one festival earlier today, Zac Farro's Halfnoise are well-oiled for a good time. A melding pot of psychy influences - with a good dose of Liverpool's golden boys thrown in there too - their tracks are joyous displays of funky pop. Made all the more special by Zac's choice of a New York City t-shirt - again, a clever nod to John Lennon's infamous statement wear - their set has a distinctly celebratory feel, complete with double-drumming, some excellently questionable dance moves and a hefty amount of tambourine shaking. Closing up on the infectiously giddy 'Scooby's In The Back', it's a brilliant way to round off Day One.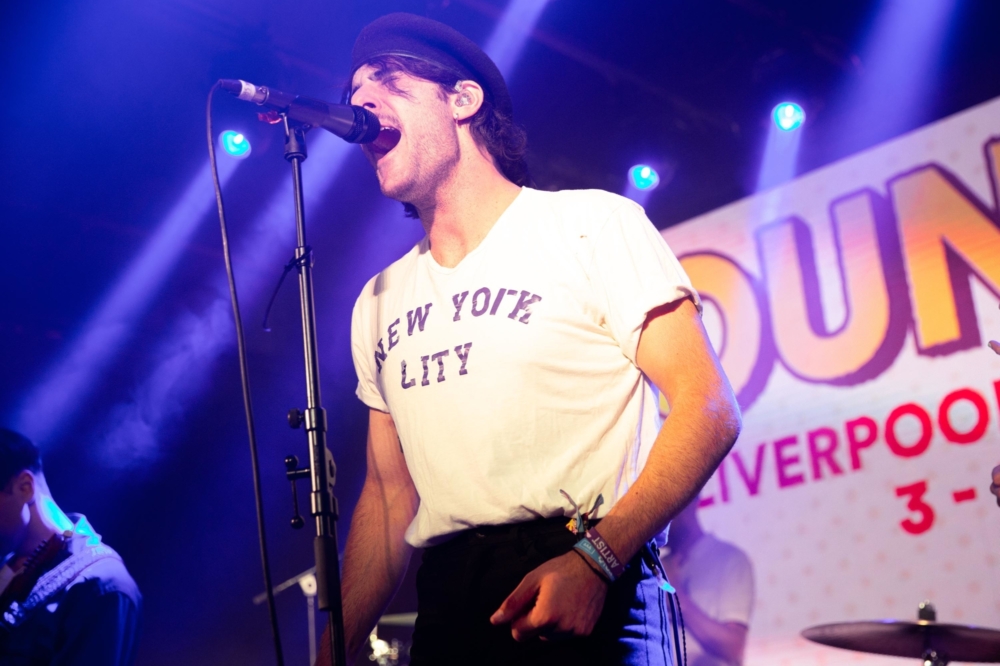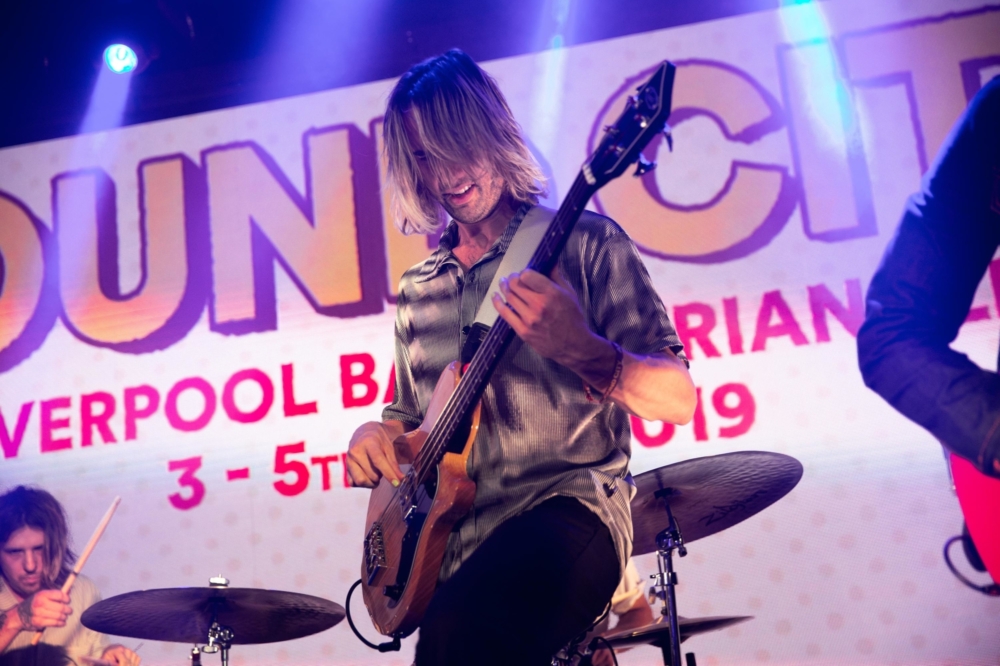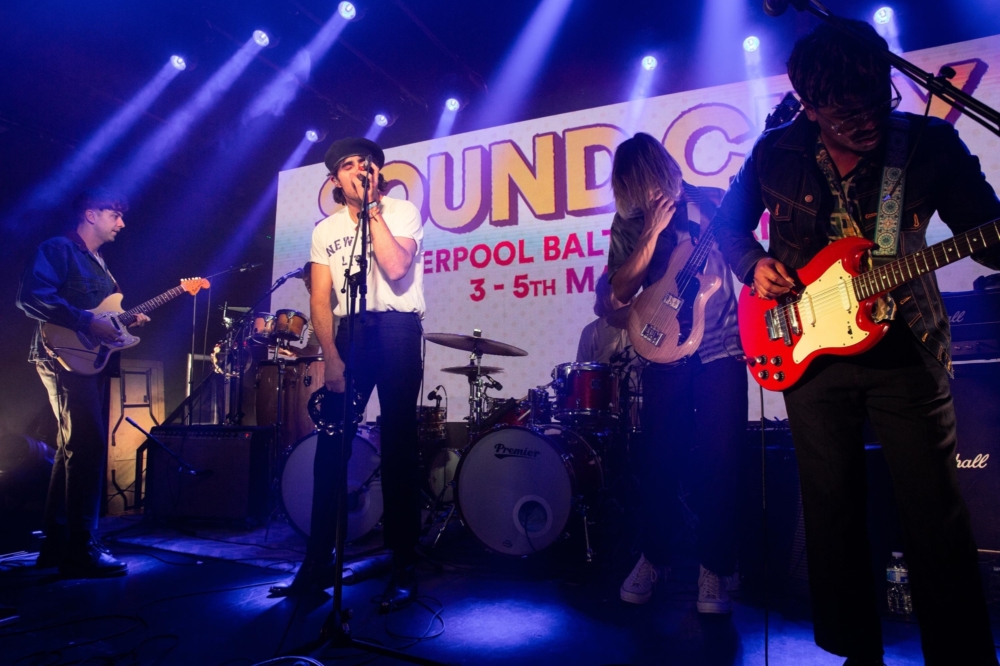 While music begins to seep out of every corner of the Baltic Triangle on Sunday morning - and weary punters finally begin to emerge, too - the gloriously noisy sounds of Heavy Lungs blow away the cobwebs of the night before. Led by Danny Nedelko - you know how it goes - theirs is a set which feels weighty but ferocious, their brand of scorched post-punk a brash triumph. Peppered with the sounds of drummer George Garratt's cackled laughter, and Danny's Iggy Pop-esque dance moves, there's something a little unhinged about the whole thing, and that's what makes the Bristol's band's offerings so compelling.

Simultaneously, unfolding just around the corner at the Baltic Social, is a punishing set from Bristol's Scalping, who couldn't give a shit about fragile heads and proceed to blitz the hangover out with the kind of sonic assault that makes Fuck Buttons seem like pleasant young men. Instrumental, and built around twitchy, ravey beats, industrial guitars and a contorting, disorientating background visual, it's not for the faint-hearted and fucking excellent for it.
Hometown boy Pizzagirl lures an impressive crowd over to District – clearly, Liverpudlians are big on loyalty – but his jokester schtick doesn't quite land. A one man band, with guitar and loop pedals, you sense he's aiming for Mac DeMarco but landing closer to the token 'quirky one' on The Voice. Over at Baltic Social, meanwhile, South Korea's Say Sue Me fare better; championed by Speedy Ortiz, you can see why their Alvvays-esque niche of dreamy guitar pop would prick up the ears of Sadie Dupuis and co.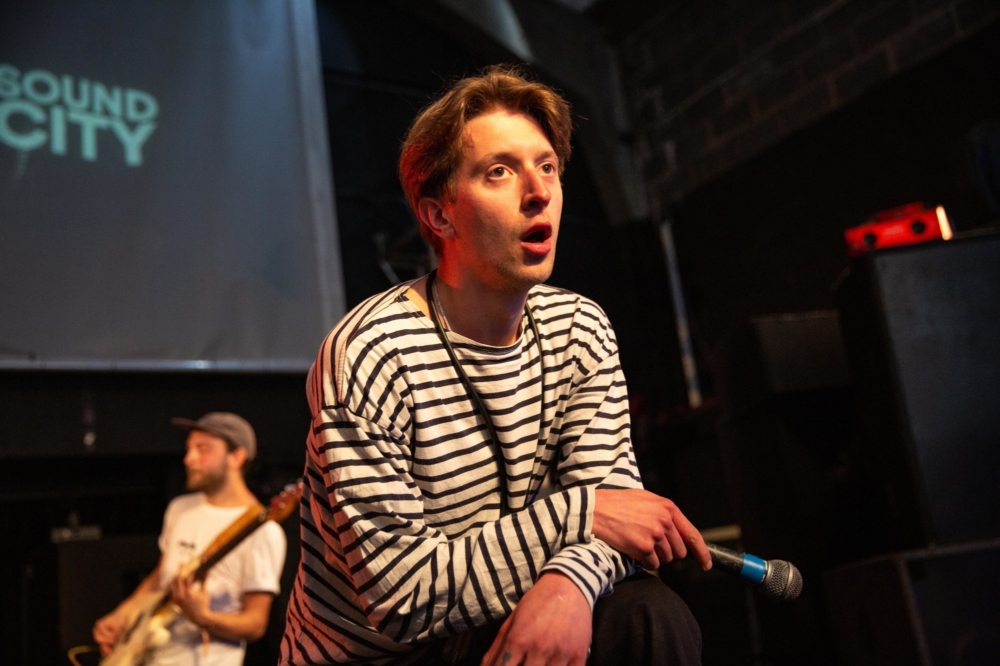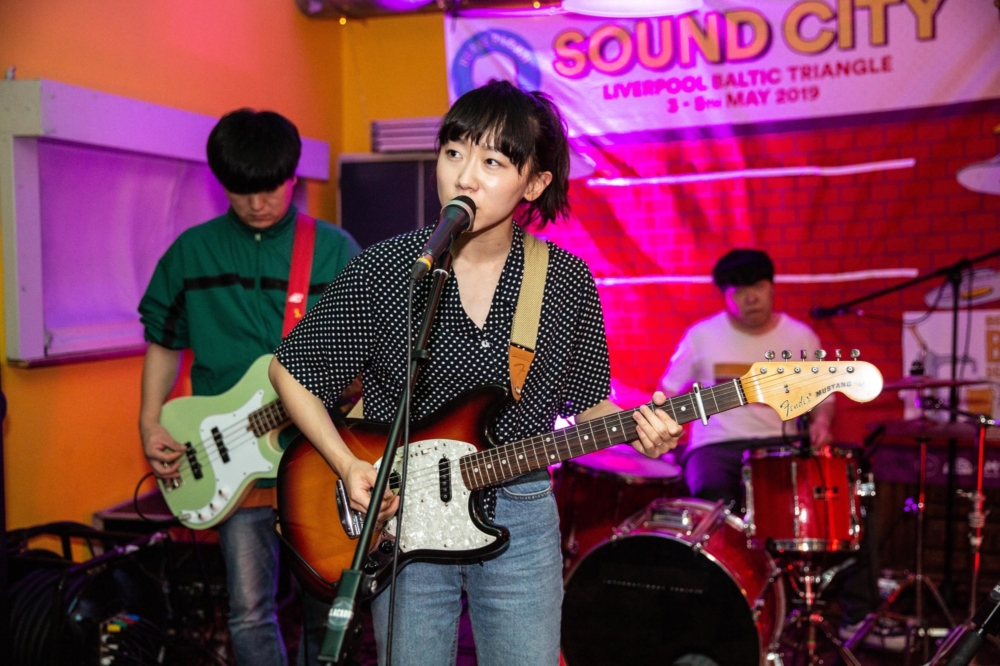 Fresh from the release of his new album, Loyle Carner is in high demand this evening: despite topping the bill on the festival's biggest stage today, there's still a queue snaking around the Main Stage's outside, with punters craning their necks through its perimeter fence to try and get a glimpse of his set. It's no surprise either. There's a real bite to his performance, which comes littered with the well-worn tracks of his debut, along with early appearances for the jazzed-up 'You Don't Know' and the slick Tom Misch-featuring 'Angel'. It's the likes of 'Stars and Shards' and 'Florence' - complete with a dedication to his mum, ofc - that really inspire the crowd though, with his brand of humble but eloquent storytelling pairing brilliantly with the bigger stages he's finally finding himself on.
If anyone knows how to close a festival, it's probably The Magic Gang. Singalongs? Check. A sense of mild but endearing hysteria from the front few rows? Absolutely. Despite having spent a little time away from the touring circuit over recent months, you wouldn't know; their set is a pure joy, with the likes sugared likes of 'How Can I Compete' and 'All This Way' being sung back like stadium anthems. The inclusion of a new track is a pleasant surprise but, let's be honest, that's not what why we're all here: it's just to have a bloody lovely time. With this lot, the crowd's in safe hands.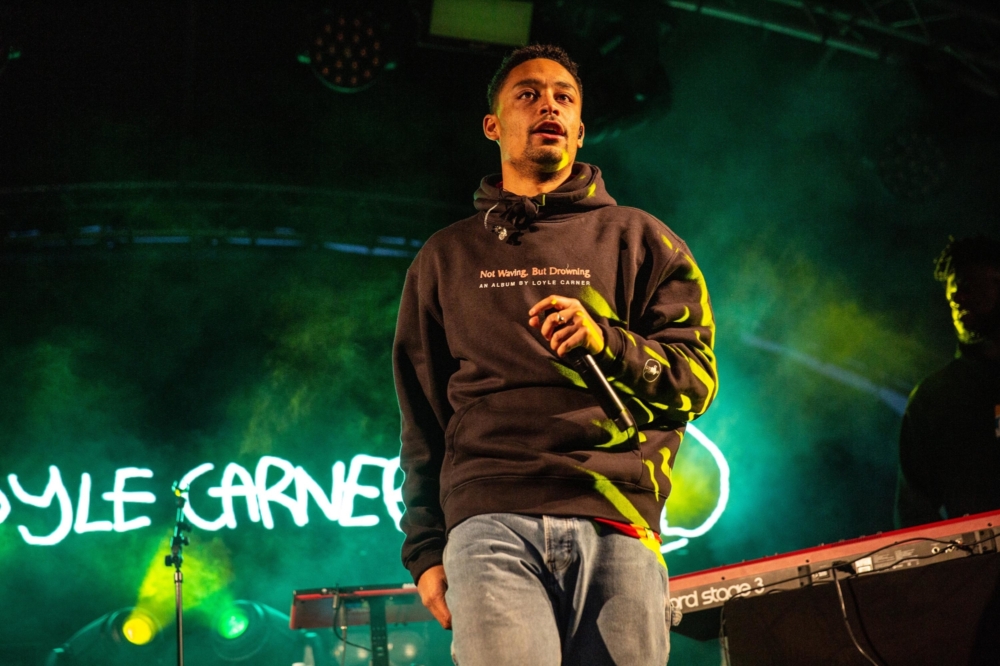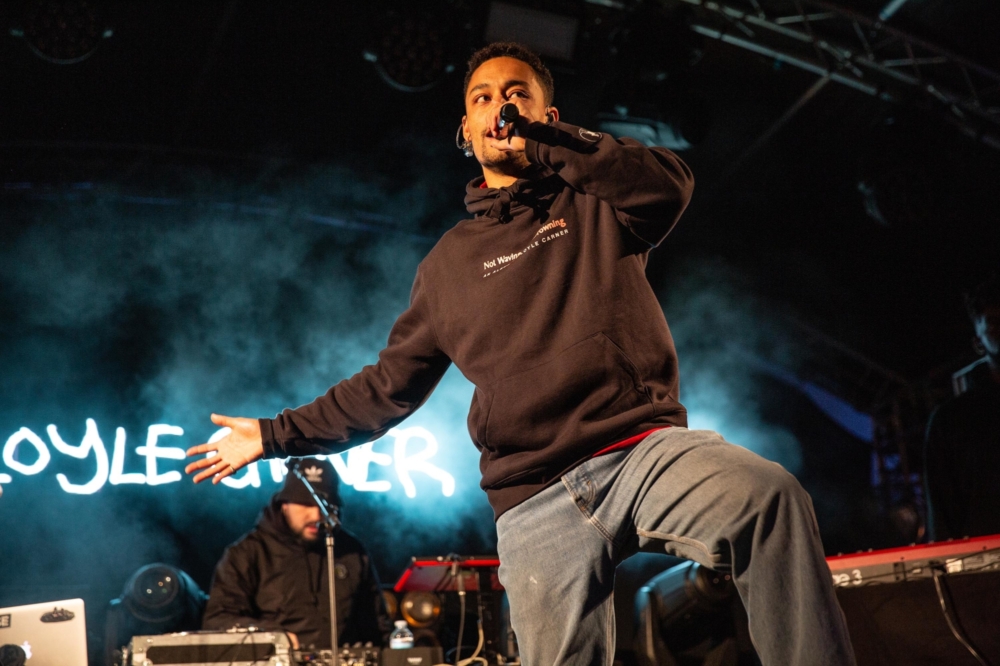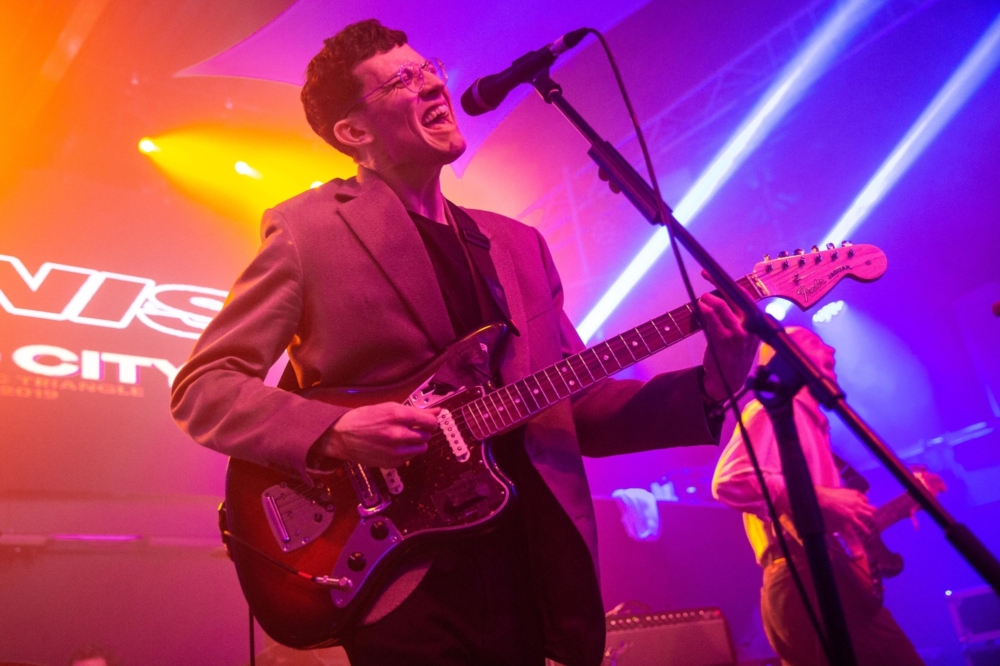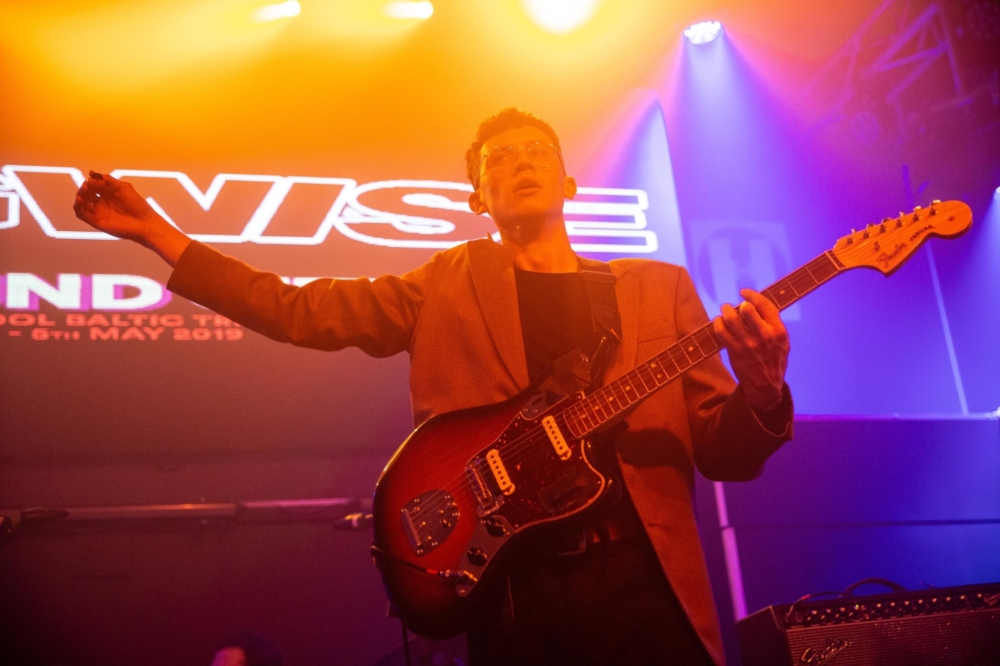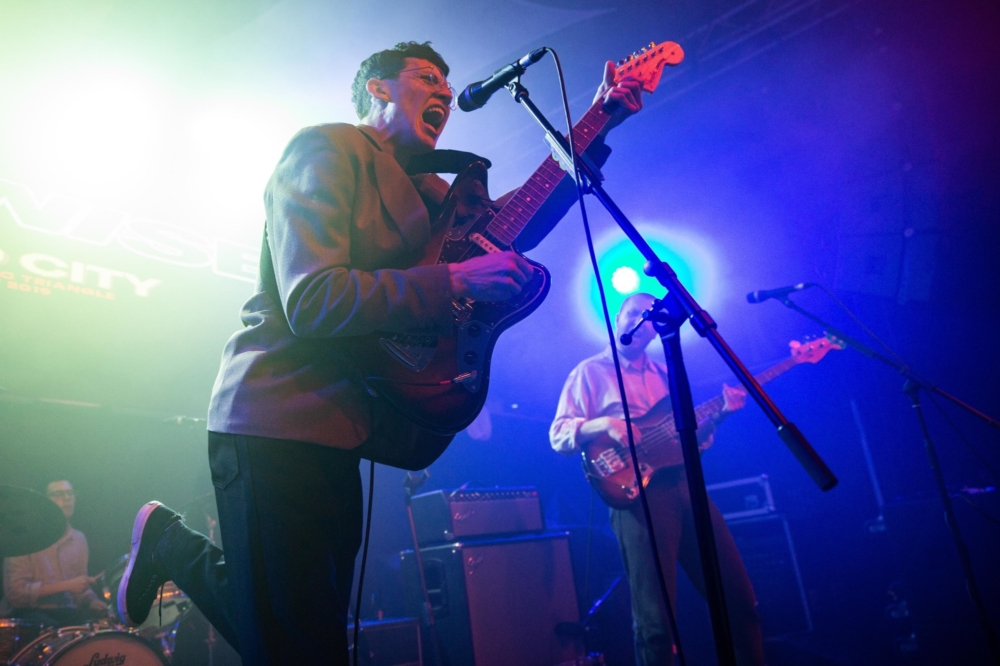 Get your copy of the latest issue
Read More