Live Review
Mac DeMarco, Nambucca, London
1st March 2017
The cult of Mac is going as strong as ever.
Playing sans band for a last-minute, ridiculously intimate show at revamped Holloway boozer Nambucca, Mac DeMarco has an important question for the adoring crowd: "After three, I want you all to guess which Beatle you think had the largest genitalia!" Cue a cacophony of shouts. "My bet's on George Martin," the singer winks.
But while longtime producer Martin – the unofficial 'fifth Beatle' – may have been happy to sit behind the scenes, Mac's spent the last five years revelling at the front and centre of them. And as a steady stream of love declarations from doe-eyed revellers permeate the set, tonight's show proves that the cult of Mac is going as strong as ever.
Swigging from a bottle of Patron (he's going up in the world), Mac is armed with nothing more than an electric guitar but manages to turn a stripped down set into a rowdy, 90-minute love-in. His shows, and indeed his whole appeal, has always been as much about Mac The Person as Mac The Musician, and in a setting where he can freely chat to and eyeball the front row, the singer's in his element.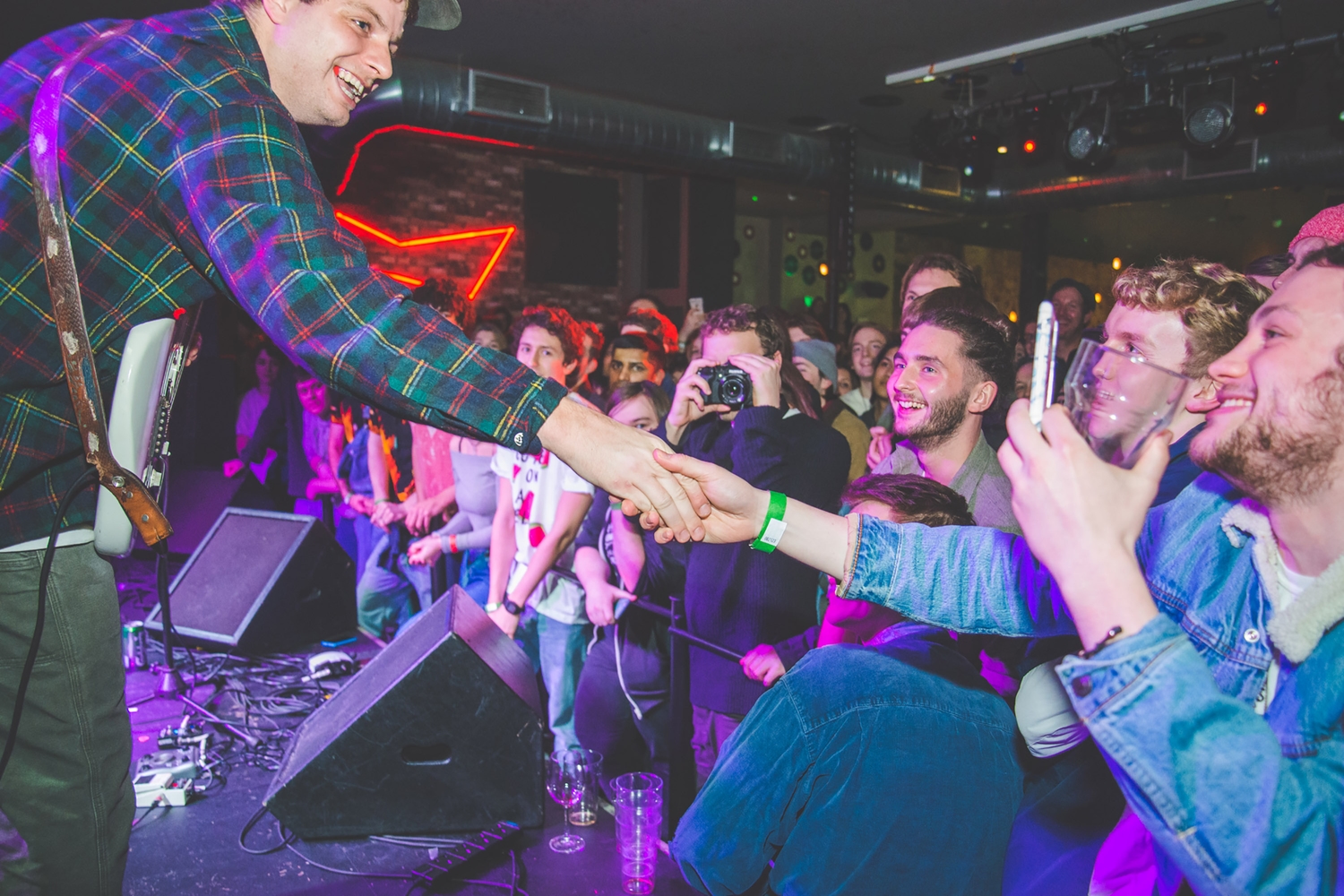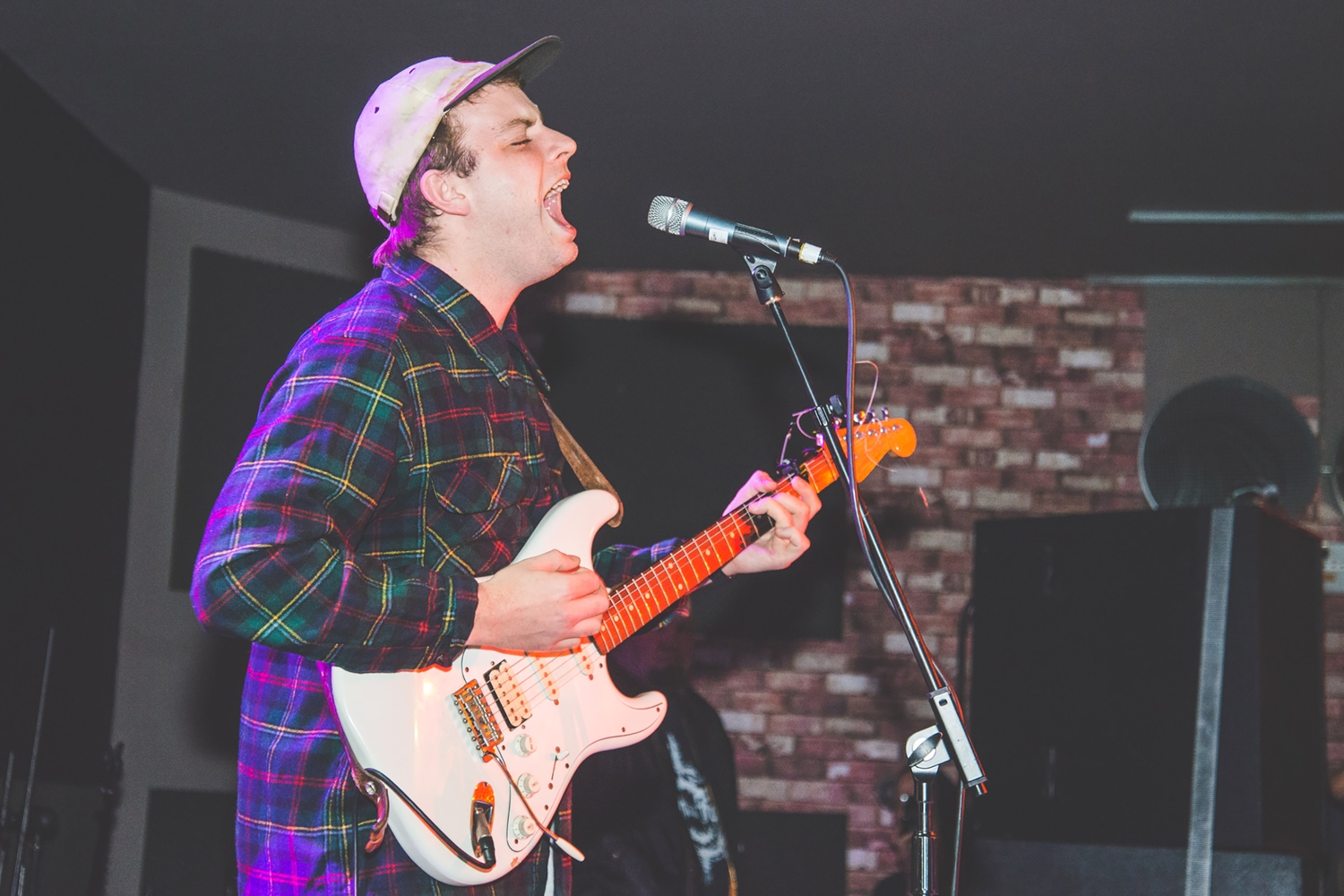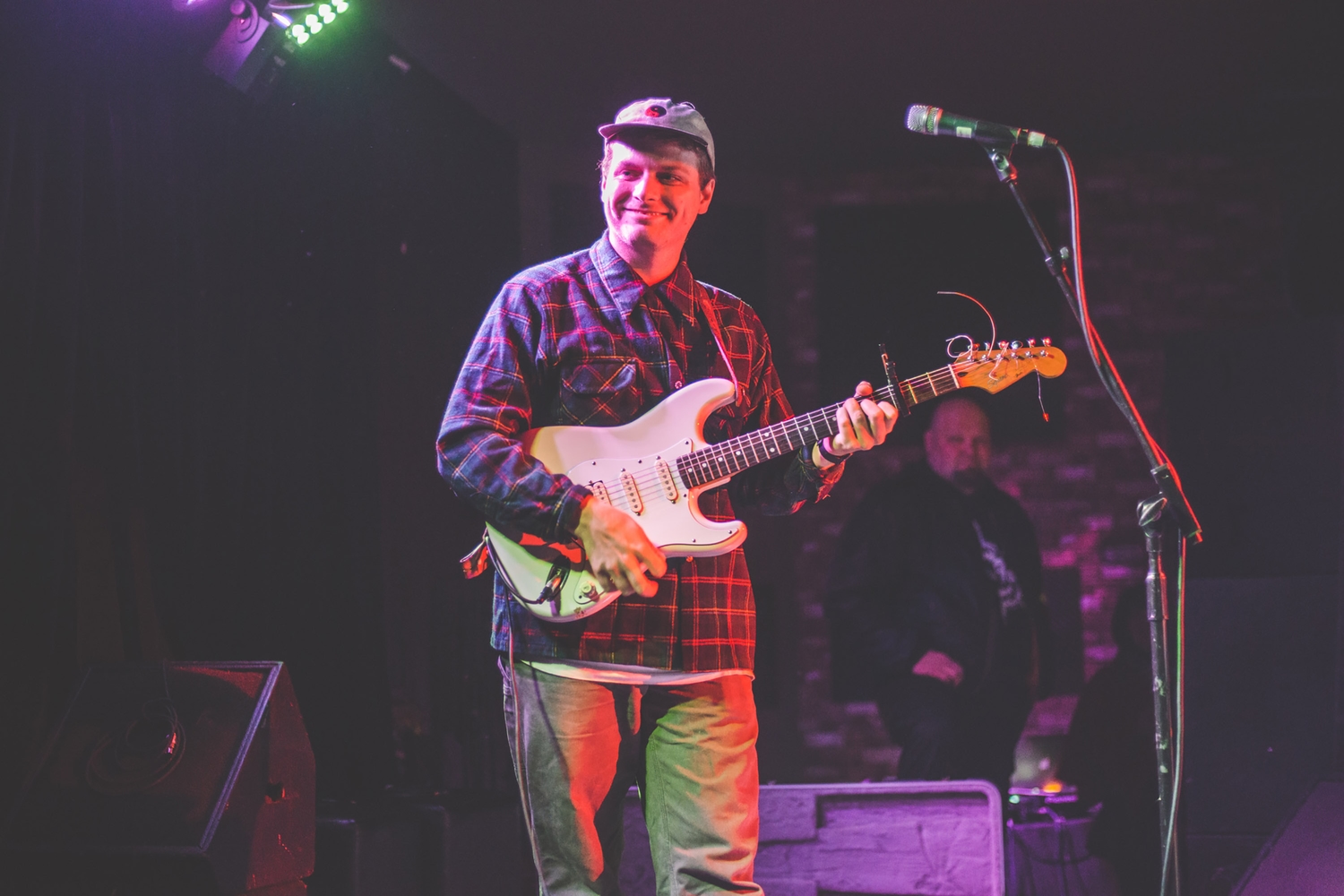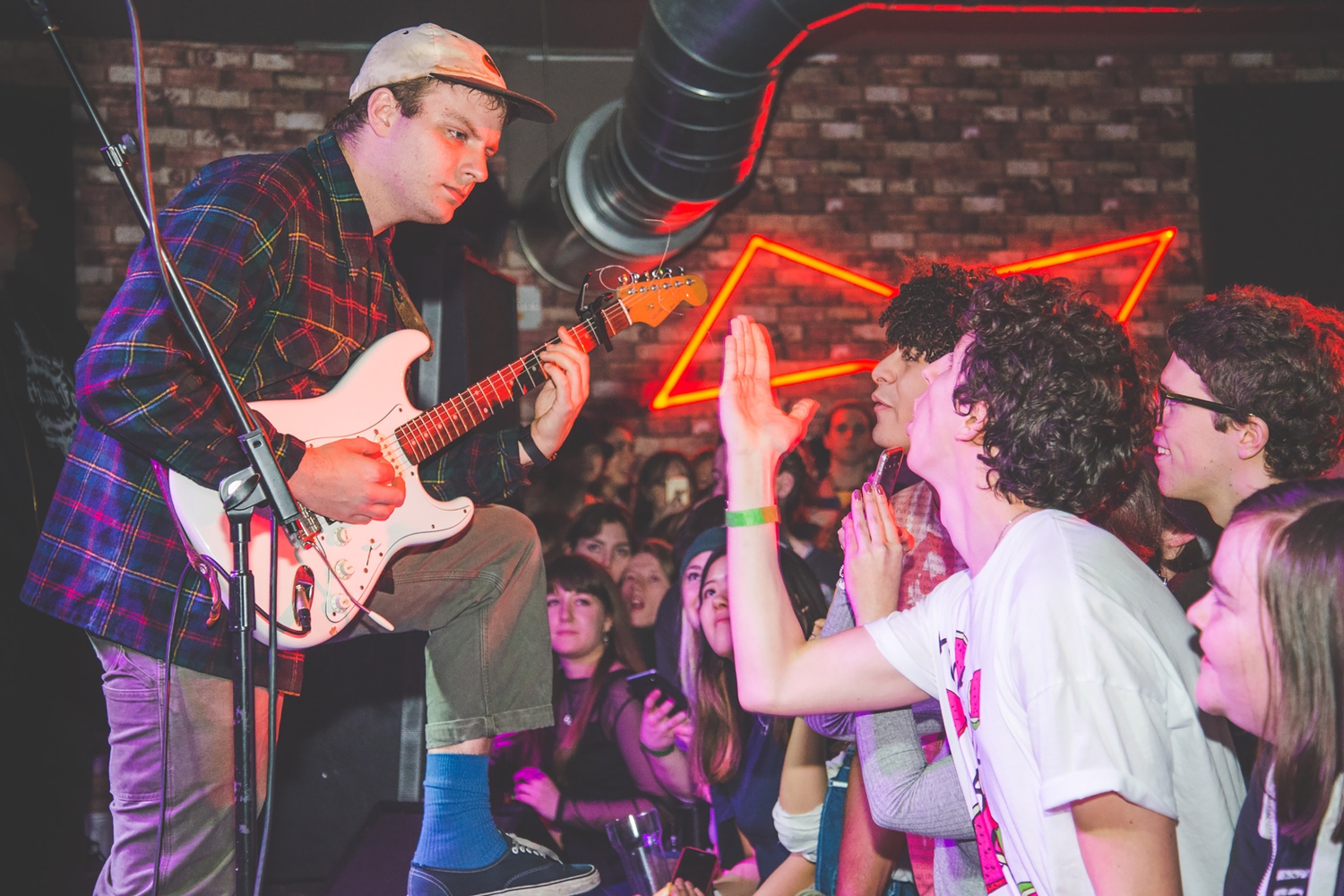 An early one-two-three of 'The Stars Keep On Calling My Name', 'Salad Days' and recent single 'This Ol' Dog' kick off a set that never really lulls in quality or charm until the bitter end. In between impossibly gorgeous, slowed-down renditions of '2' favourite 'Annie' and more recent track 'Without Me' – both of which prove that, without any bells and whistles, the singer's got a crooner's pair of pipes that could melt the stoniest of hearts – we're treated to an 'Audience With' special with a man who the crowd have claimed as one of their own. When Mac introduces girlfriend Keira (who receives almost as many cheers as his own), someone yells out, asking how Agnes is, before leading a repeated chant of her name. Agnes is Mac's mum.
If it's a strange kind of intimacy on display here – people feel they really know Mac in ways that few others cultivate – then it's one that the Canadian seems to relish. Before 'Ode To Viceroy', he chats to a fan, dedicates the song to him and then proceeds to get the whole room to sing the track's twinkling hook in lieu of a lead guitar player. Ahead of 'Let My Baby Stay', he burps into the mic and gets people to try and guess what he had for lunch (a bagel, FYI). Throughout, he points out friends in the crowd, checks that Keira's OK and tests out a slightly dubious British accent, laughing maniacally after.
It's a joyous, communal experience that culminates in Mac crowdsurfing from the stage to the back of the venue, downing a shot from the bar and then crowdsurfing back for an elongated sing-a-long of 'Together'. Finally, the crowd reluctantly let Mac leave. It's more like saying goodbye to a mate than to a wildly successful recording artist, but such is the beauty of DeMarco. That ol' dog.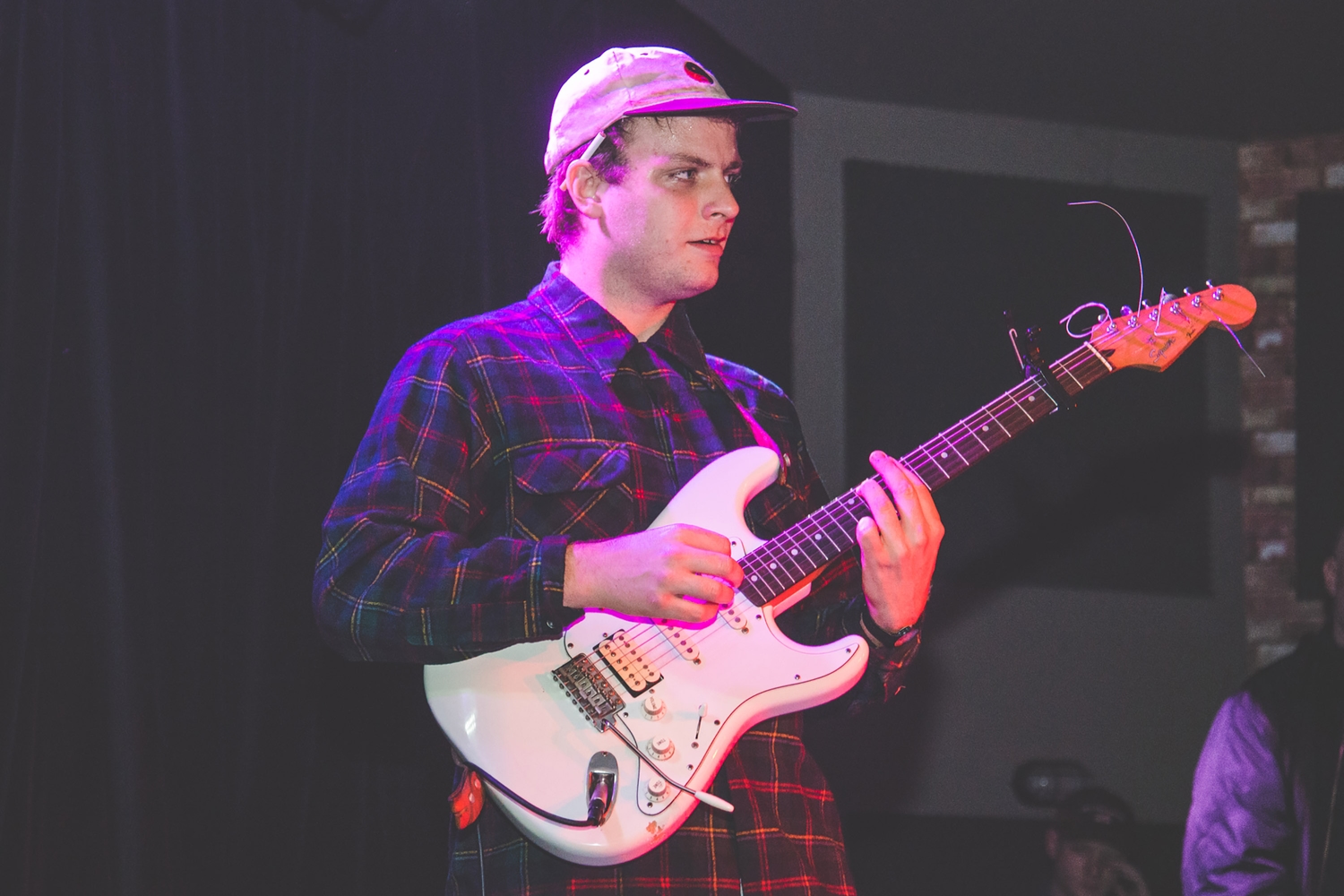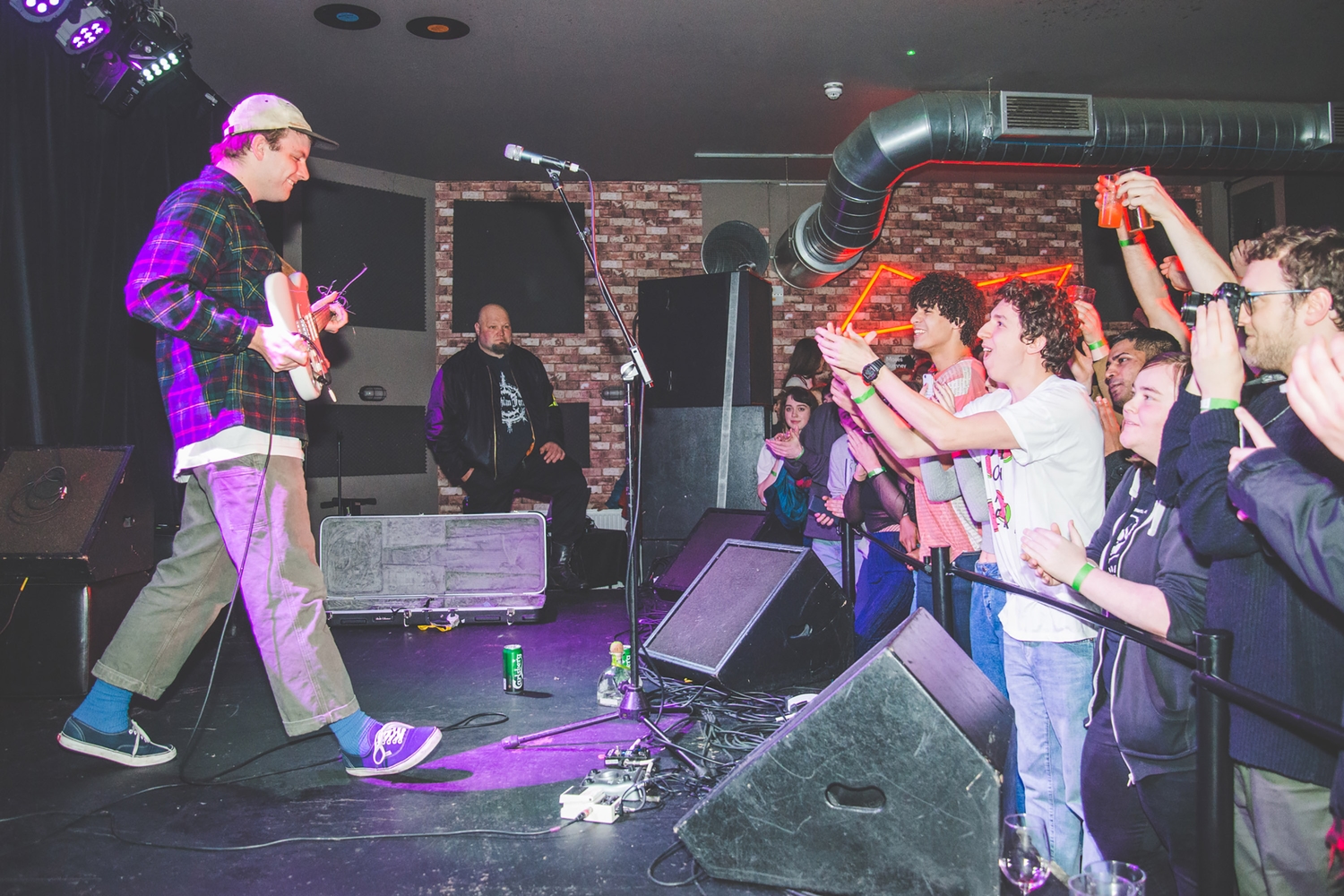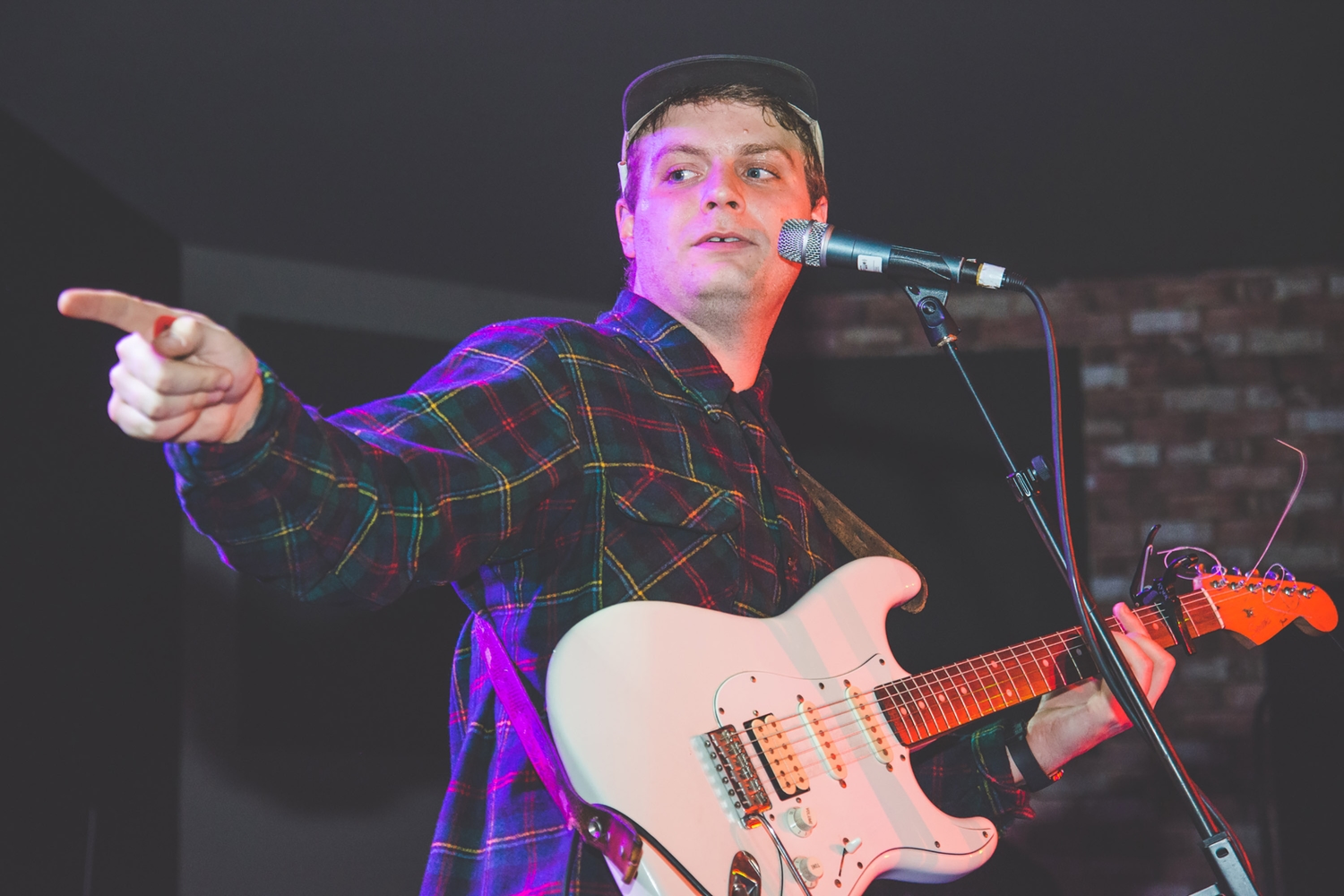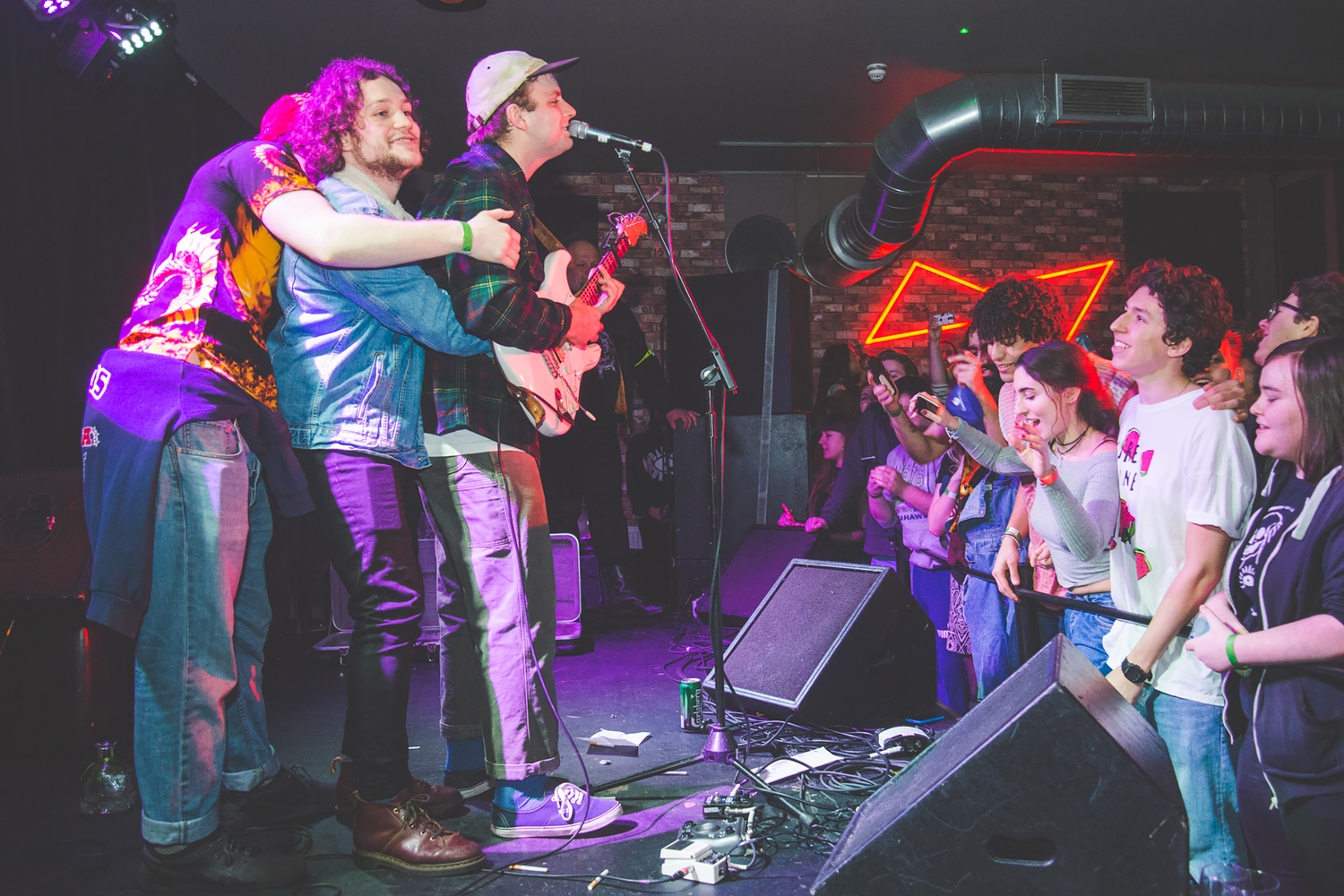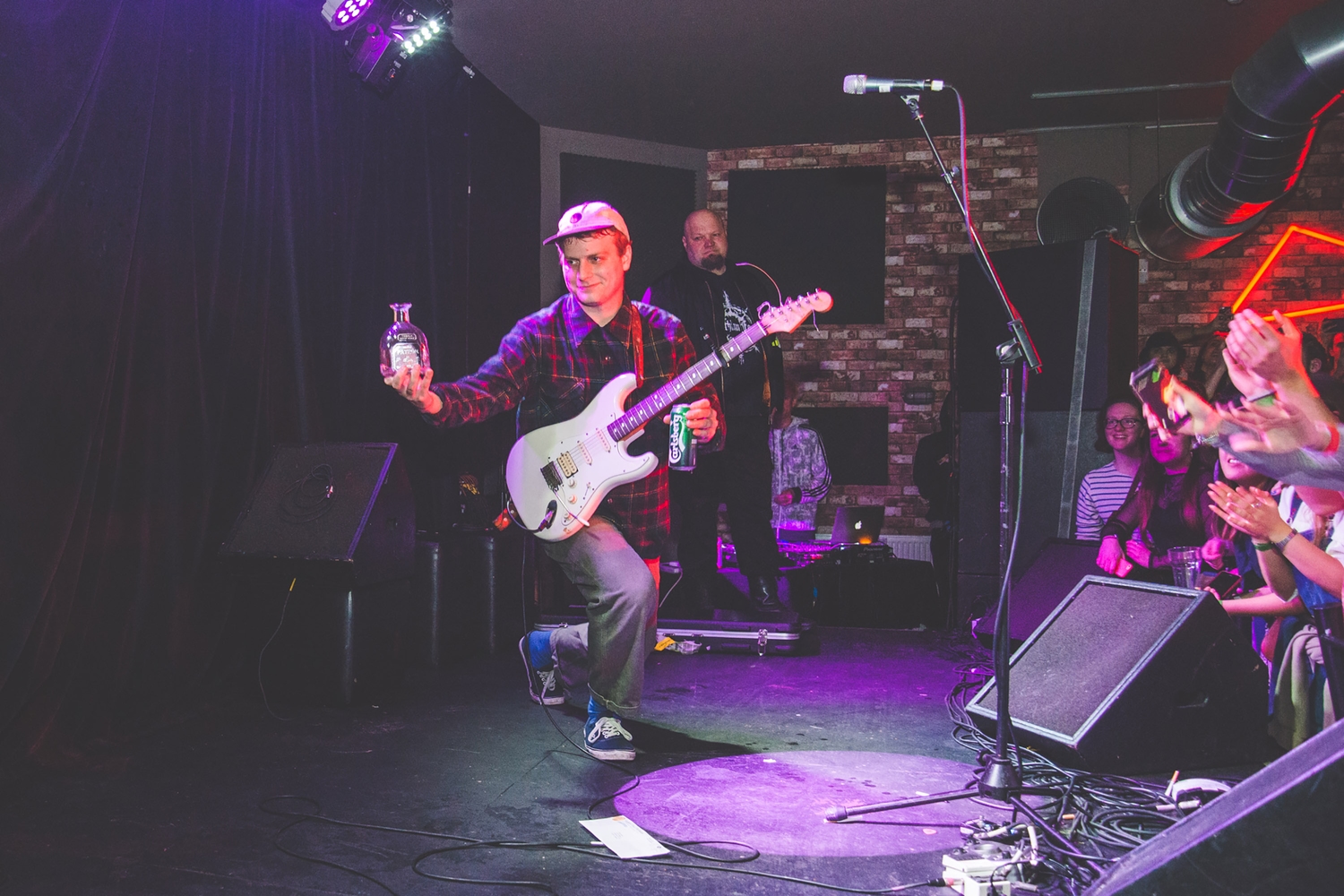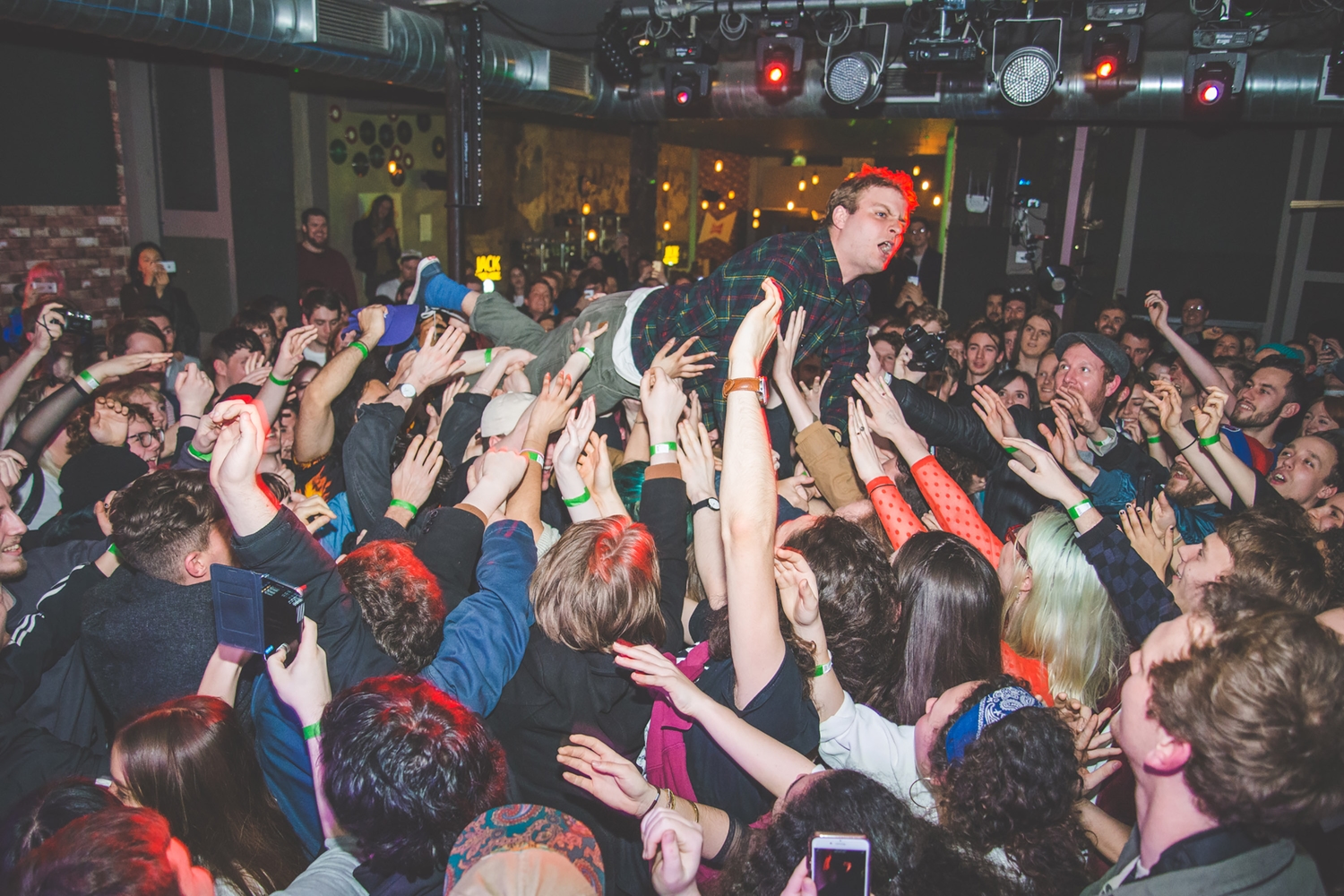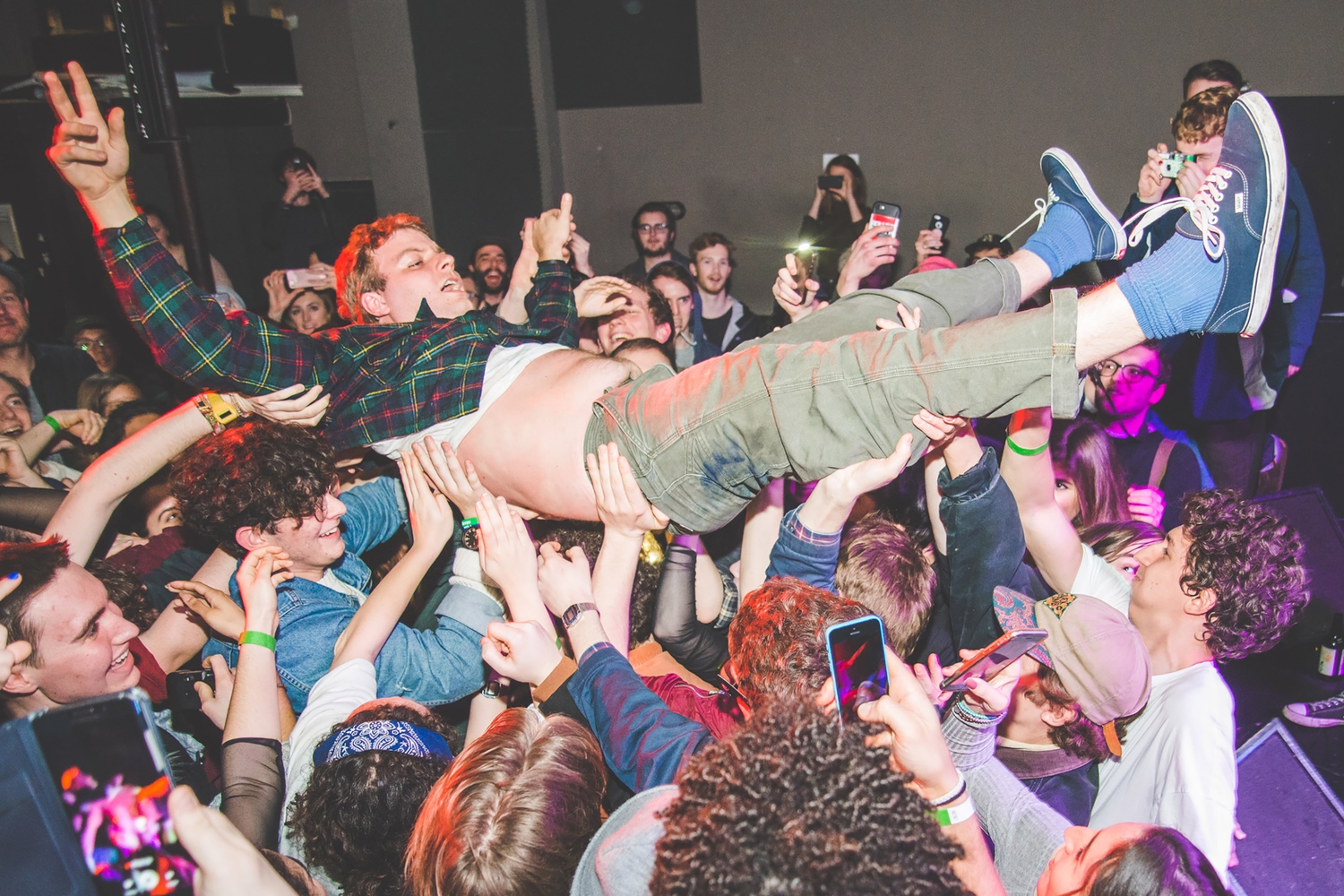 Read More
Featuring James Blake, Romy, Marika Hackman, yeule and more.