Festivals M.I.A. brings ferocious headline set to Bestival 2018
The rapper closed the Castle Stage with her brand of furiously potent pop.
Being the final main stage headliner at a festival is never an easy task but if we've come to know anything about Bestival's closing act, it's that she's never one to fear a challenge.
With the Castle Stage draped in yellow fabric and a huge palatial structure finding its home at the back of the stage, it's clear that M.I.A.'s performance is going to be a big one: when she bursts onto the stage, accompanied by two dancers, it's in a torrent of energy which sets the tone for her whole set.
Barely pausing for breath, she whips up the crowd into a frenzy, darting through the potency of 'Bamboo Banga', 'Y.A.L.A.' and 'Story To Be Told' with a slick but ferocious speed. Backed by multicoloured, ever-changing animations and a sea of striking strobes, her mash-up of 'Bad Girls' and 'Boyz' is a fierce highlight, M.I.A. herself conducting the crowd's singalong before diving towards the barrier for 'Galang'. It's then that things take a stranger turn. After initially arriving on stage fifteen minutes late, she's suddenly told she has seven minutes left - barely enough time to finish her set - but after she's given the all clear to continue as planned, things settle back into their furiously funky rhythm.
Closing with ginormo-hit 'Paper Planes' - and firing off the final round of the World's Biggest Confetti Cannon for good measure - M.I.A.'s set tonight proves that being both pop and provocative may be a fine art, but it's one she really has nailed.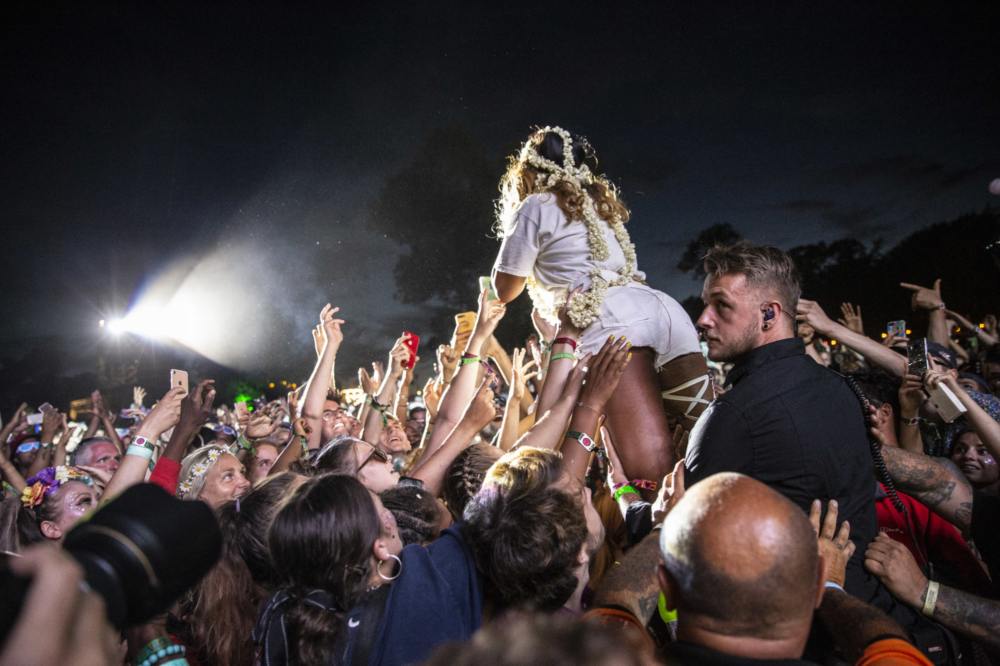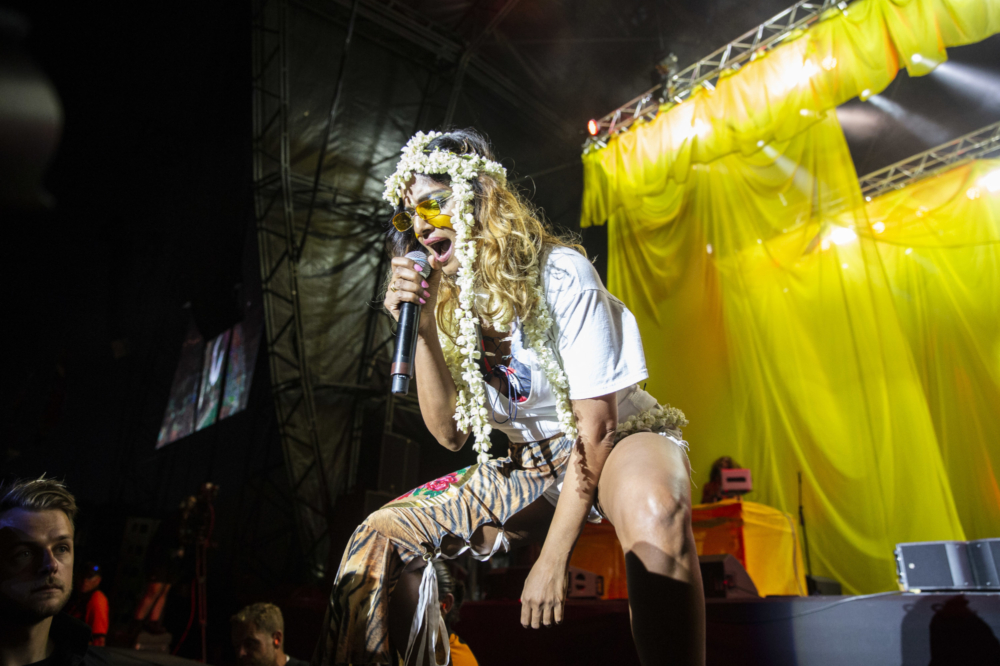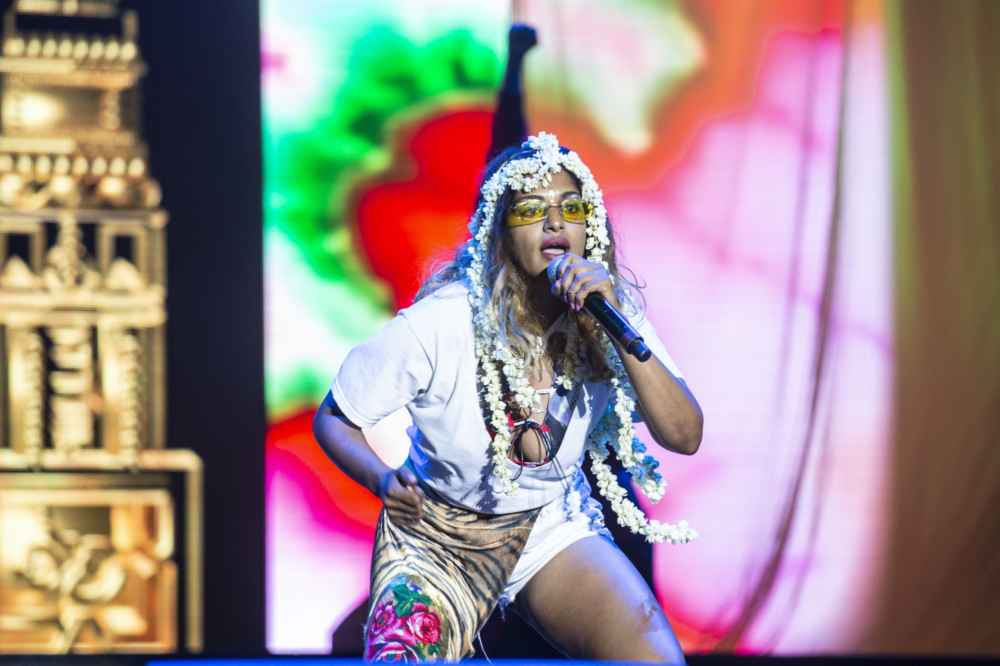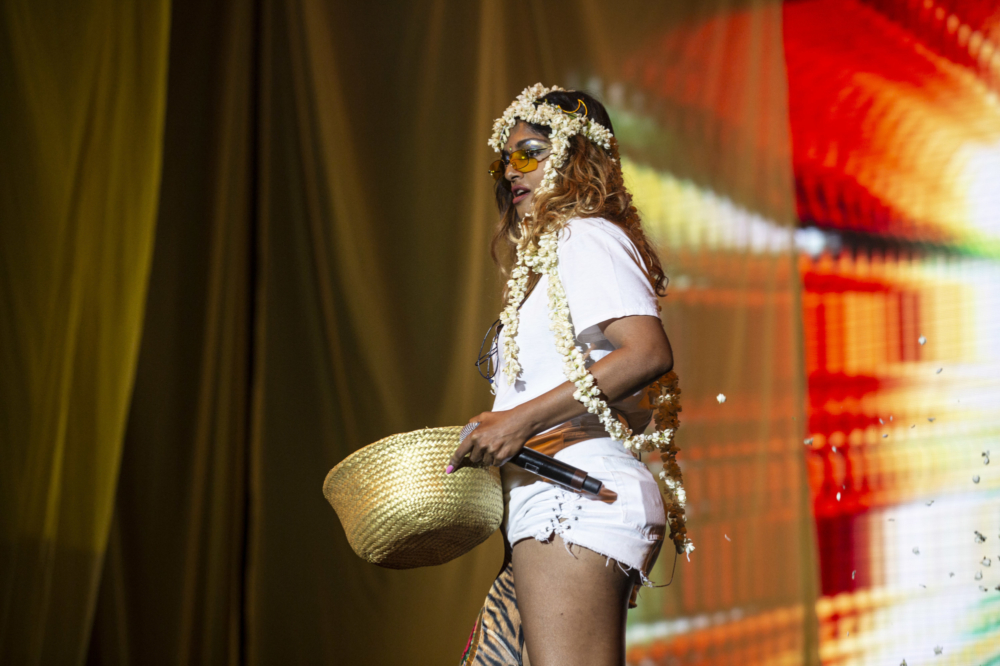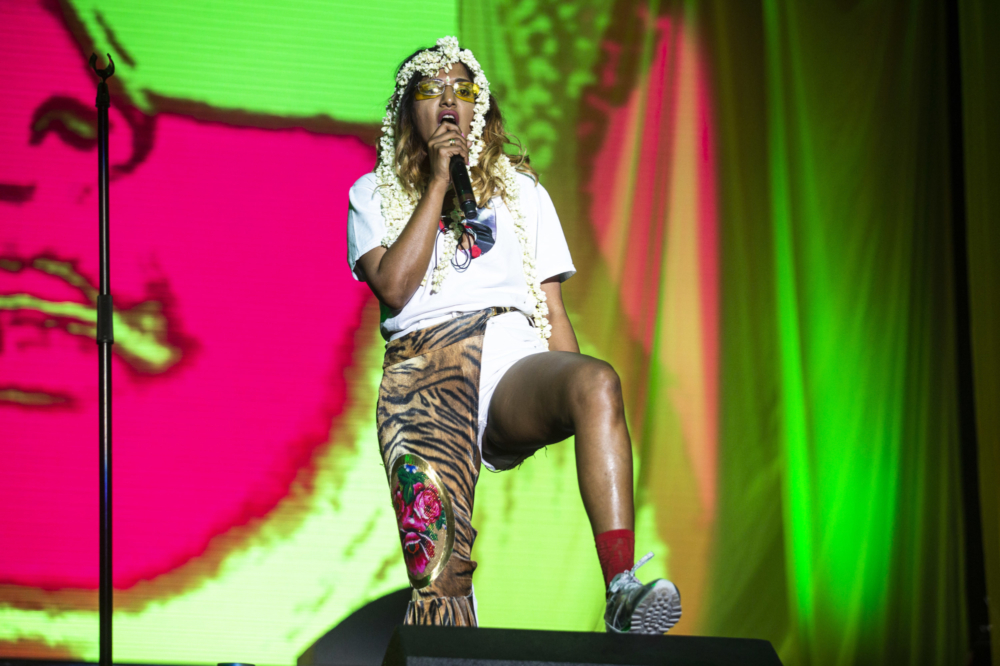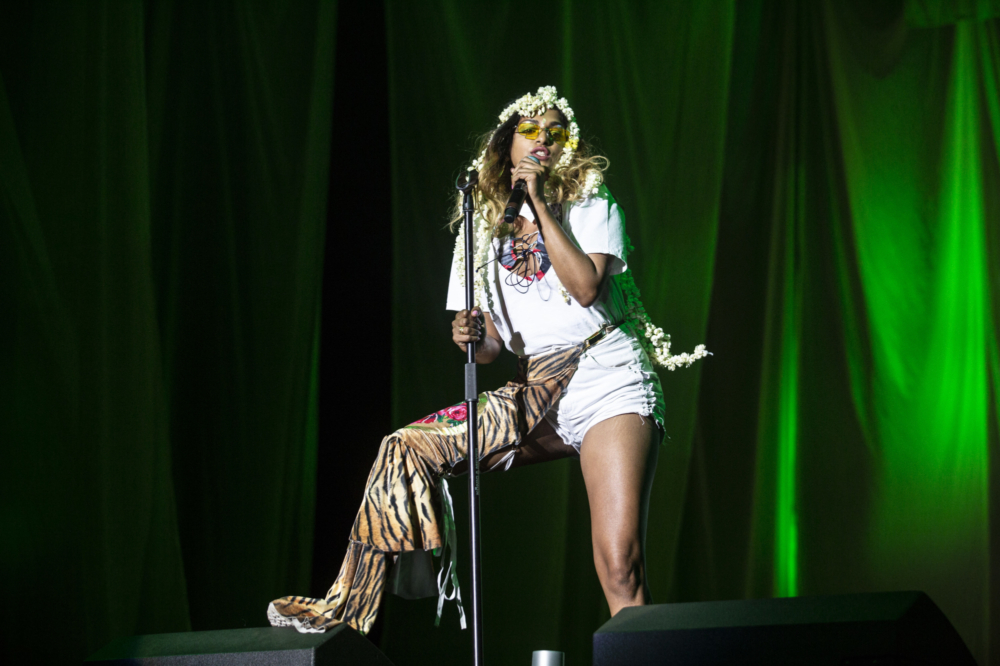 Get your copy of the latest issue
Read More