Live Review
Our Girl, St Pancras Old Church, London
19th March 2018
The band's jetlaggy visit to one of London's oldest churches goes down as a meditative Monday treat.
Considering they've just tumbled straight off a plane back from Austin - after a eye-bag inducing SXSW, filled with gig, after gig, after gig - the peaceful surroundings of St Pancras Old Church is probably the best place for Our Girl right now. "We were in Texas this morning, so sorry if everything feels a little wonky," remarks Soph Nathan. "I feel very calm though," she adds peering around the purple-lit chancel. "Do you feel calm?" she asks. The room murmurs softly in agreement.
It's certainly true that tonight might just be the most well behaved show Our Girl have ever played; though in fairness to them all, it is an acoustic gig. Considering that the core of this band is formed from a tangle of emotively thrashing, punch-packing grunge - Soph's nimble guitar lines veering between ferocious longing to tender pockets of quiet, her deceptively soft vocal packing a fearsome punch - it's an intriguing prospect to see them in another light with those dynamic opposites removed. To answer Soph's question, it's all very calming indeed.
Trading 'Our Girl's squalling ribcage for a possibly its most sparing run-through ever - Josh Tyler and Lauren Wilson adding tiny flourishes here and there - and stripping back the pummelling 'Being Around' to a lone Soph and guitar would be more of a gamble if it wasn't for the unflappably brilliant songwriting. Often heralded (quite rightly, it must be said) for her wizard-like command of a guitar, tonight's mainly an opportunity to hear Soph Nathan's penmanship and delivery in isolation instead. "Everyone says the same, but I mean it," 'Levels' begins quietly, the total absorbing mess of falling out of love crammed into a matter-of-fact single line. And in their final closing songs - Ty Segall cover 'Sad Fuzz', and 'Sleeper' - it's plain to hear that Our Girl are itching to be louder, biting at restraint with every moment. A look at what's to come next, from a different perspective, Our Girl's jetlaggy visit to one of London's oldest churches goes down as a meditative Monday treat.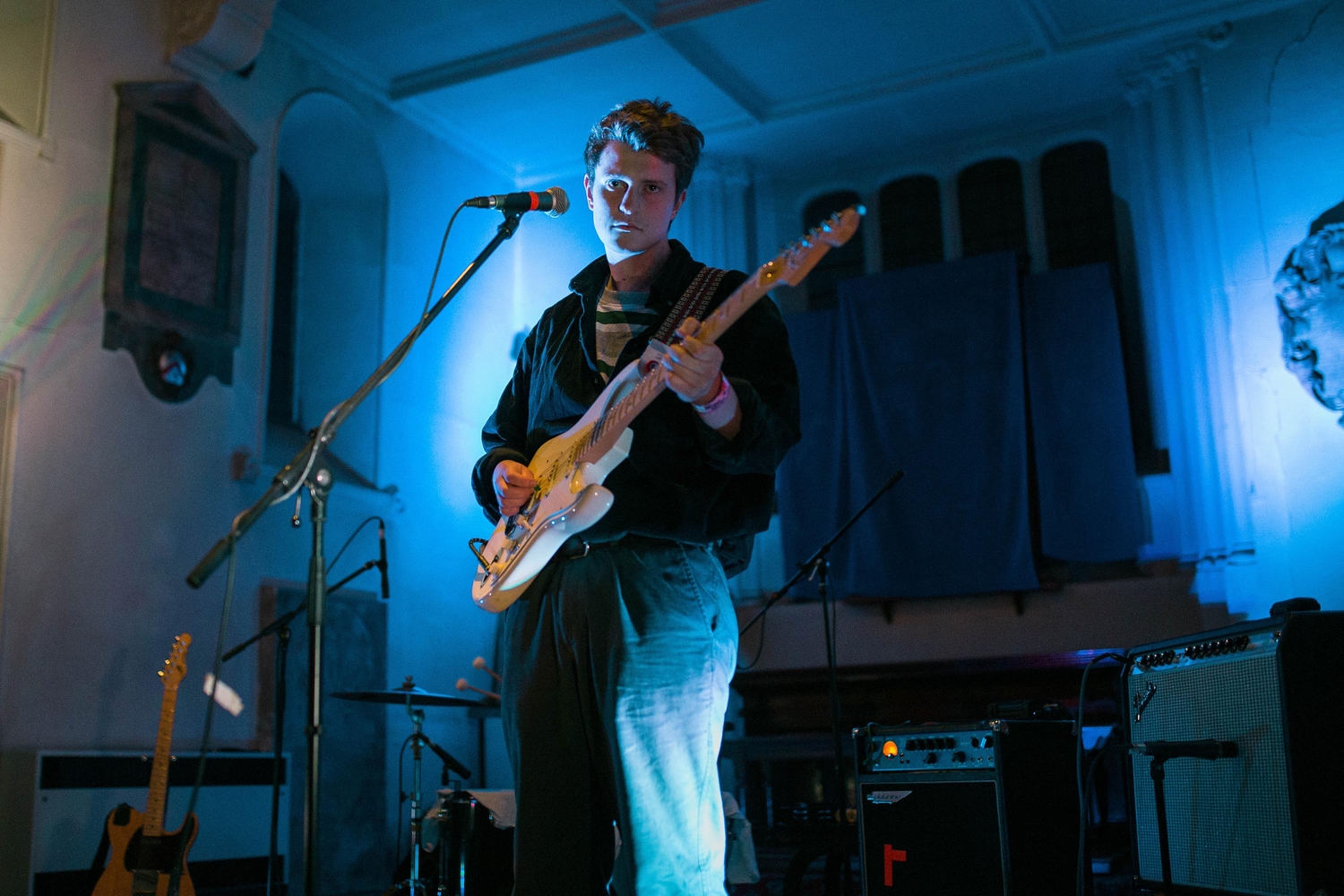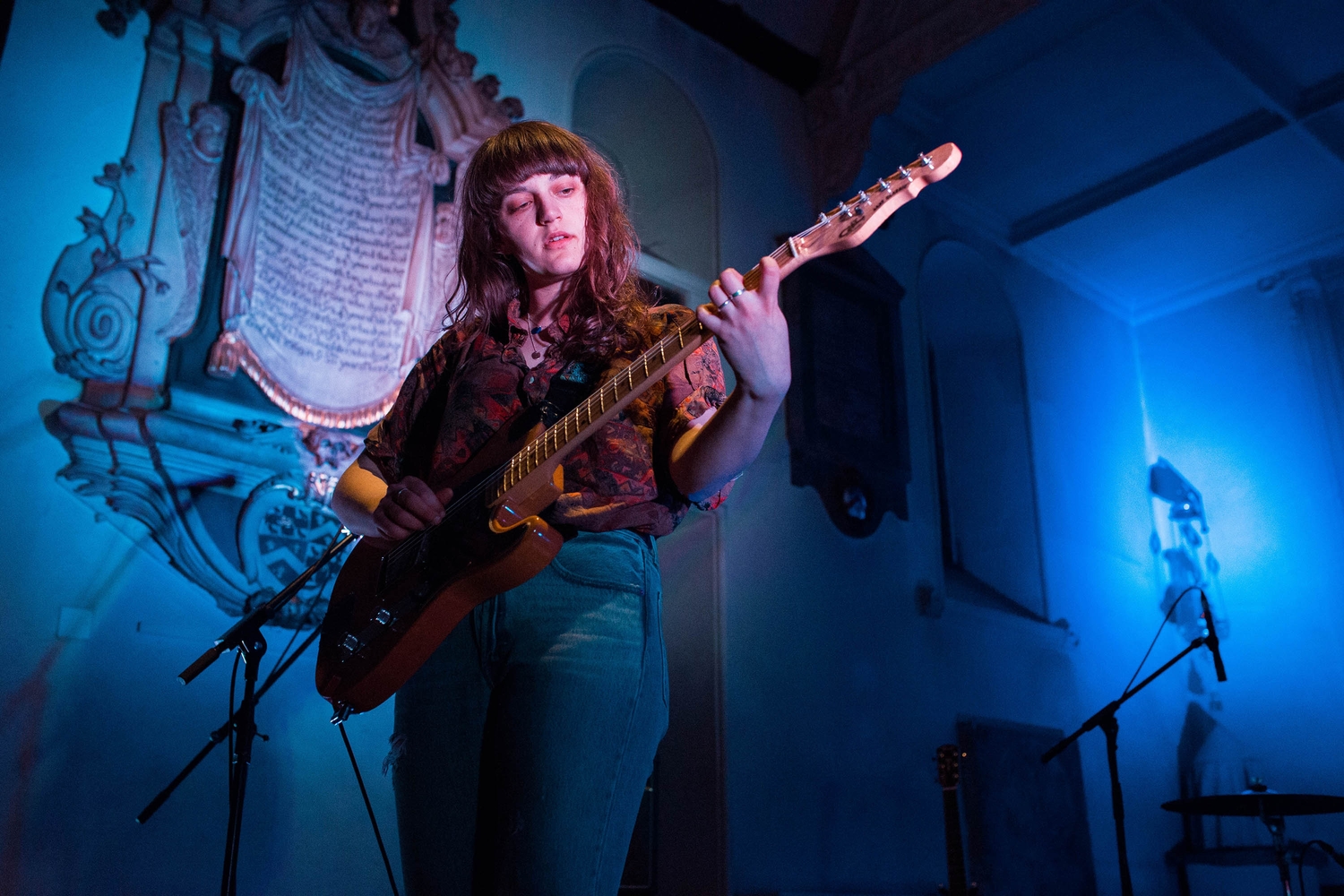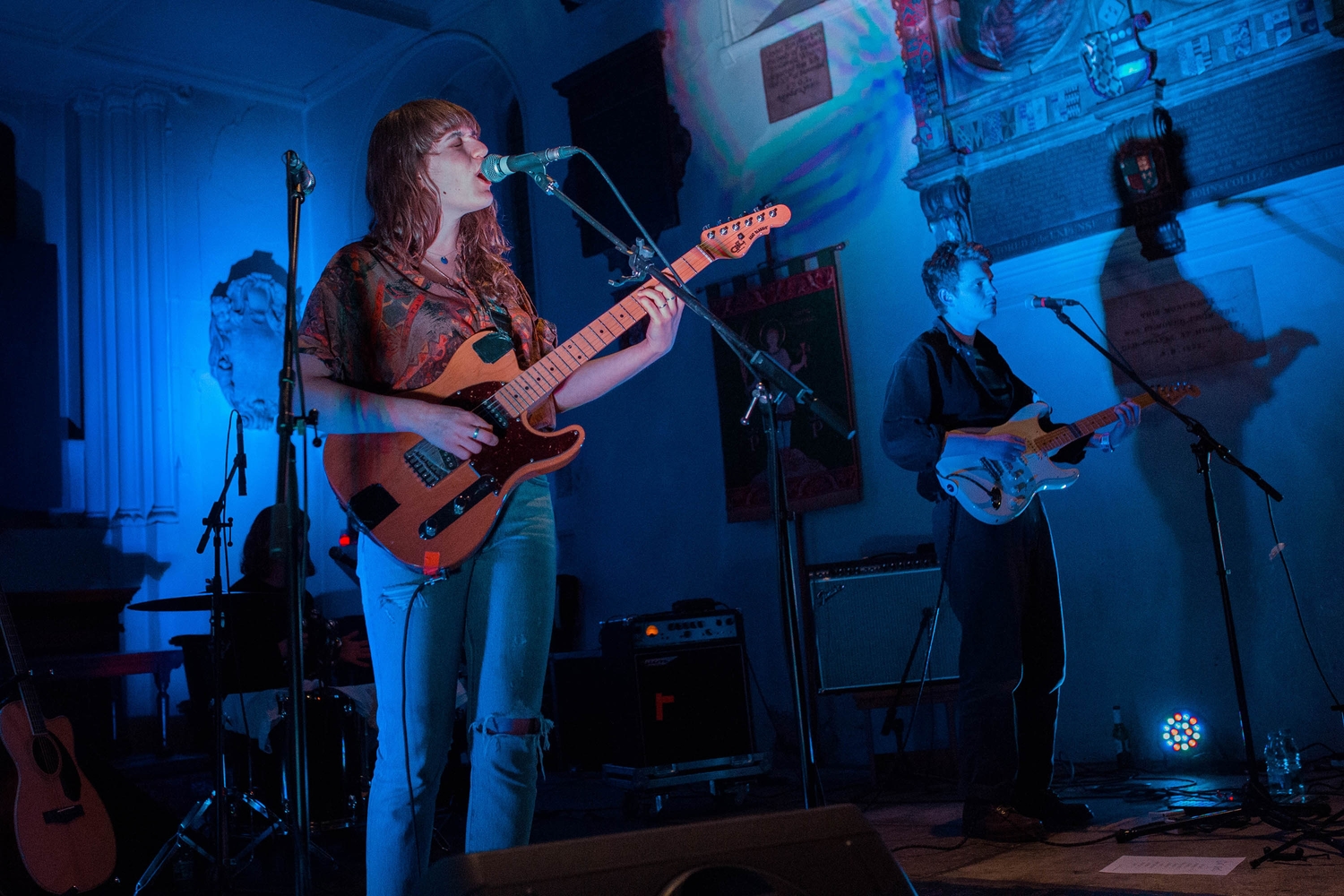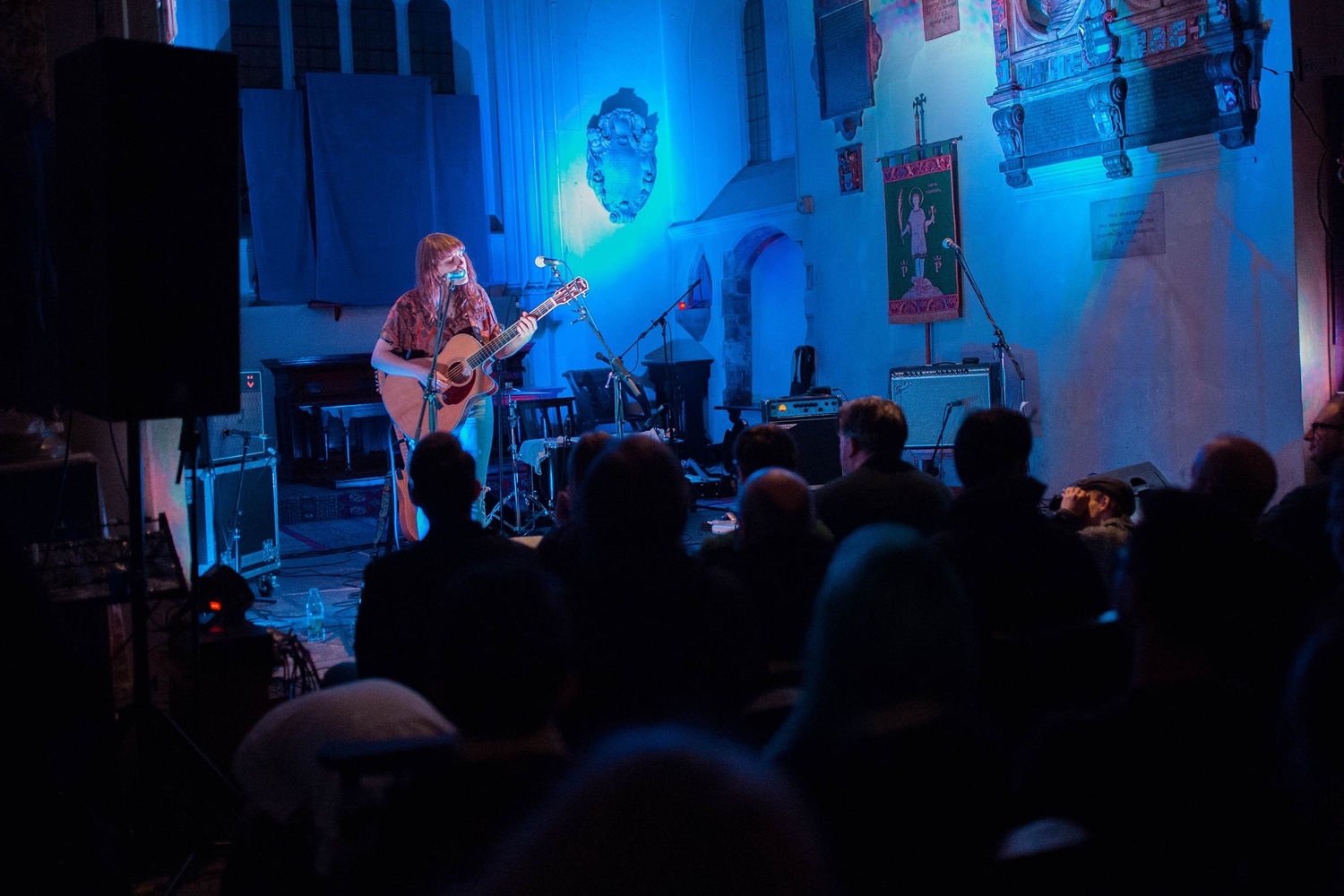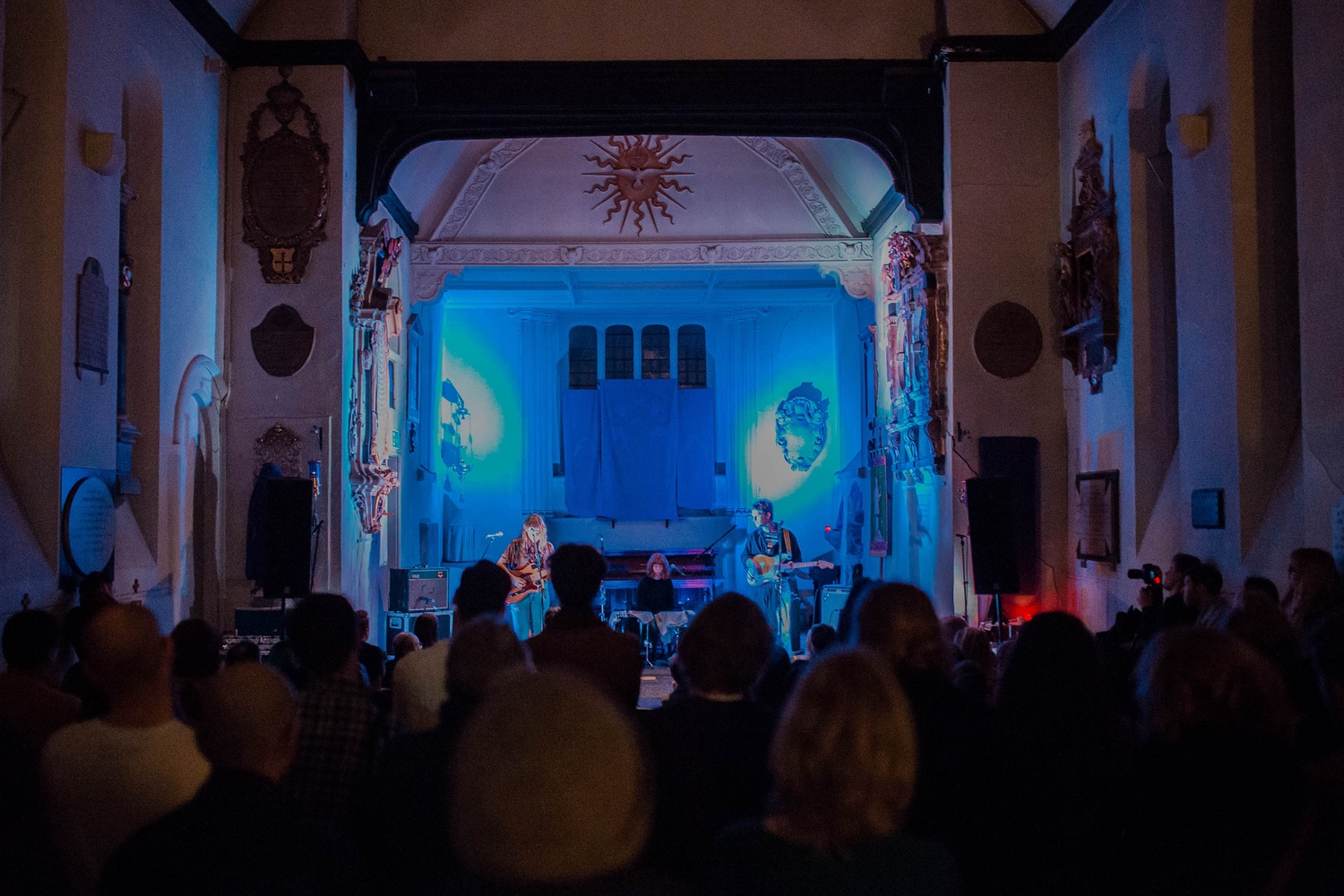 Read More
Featuring James Blake, Romy, Marika Hackman, yeule and more.