Festivals Saturday, Glastonbury 2022
25th June 2022
Elsewhere across the Saturday, Olivia Rodrigo cements her status as a pop superstar, while Glass Animals and Self Esteem hit home runs.
Glastonbury's heavyweight Saturday kicks off with a secret set from today's BBC Introducing stage curators IDLES, who begin the day's proceedings with a top-to-tail run through of debut 'Brutalism'. Taking the opportunity to return to his OG aesthetic of performing solely in a small pair of pants, guitarist Mark Bowen isn't the only one revelling in the fun of it all; first declaring "Hi, we're Green Day" as a nod to the (very silly) rumours of Billy Joe and co playing the stage that day, before leading the crowd in not one but two sing-alongs of 'Wonderwall', Joe Talbot is clearly having a blast. 'Brutalism' - the album that started it all - meanwhile still sounds equal parts pained and defiant, its dry humour shot through every shout and battle cry.

Metronomy have been playing this festival for more than a decade, since they first appeared "probably on a little dance tent", as singer Joe Mount recalls. But whilst there are nods back to those old days via a closing 'You Could Easily Have Me', the band these days are made for sunny afternoon outdoor sets like this perhaps more than a classic 2am pop-off. 'Things Will Be Fine' and 'Right On Time' from recent album 'Small World' show the band at their gentlest and most sweetly melodic, whilst the biggest cheer is reserved for the iconic opening bars of 'The Look', which come preceded by an amusingly bizarre a-cappella tune from keyboard player Oscar Cash. If you can't indulge in these things after 10 years-plus in the game, when can you?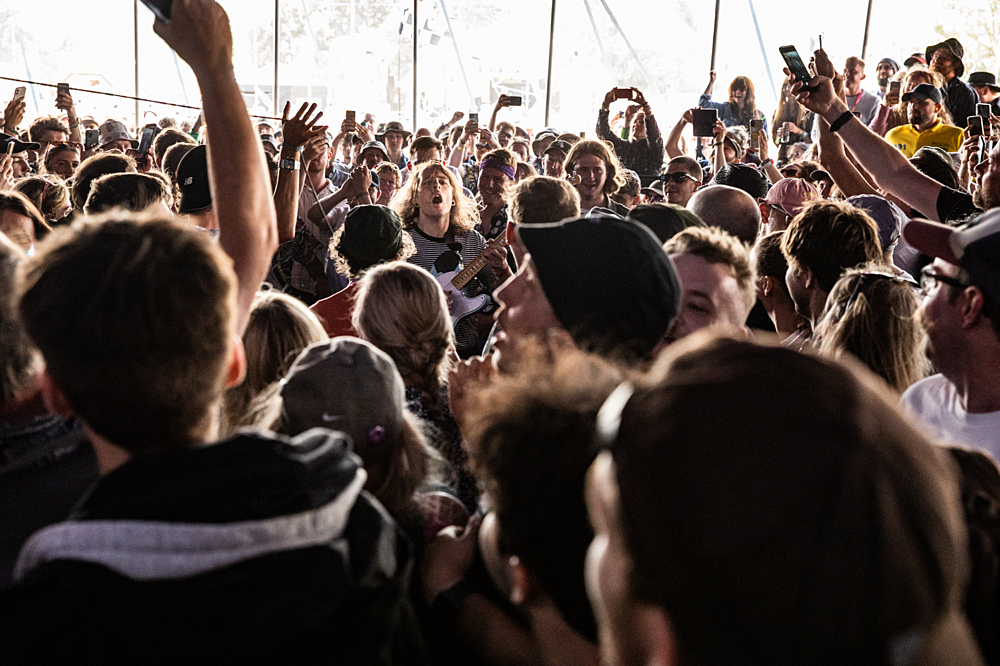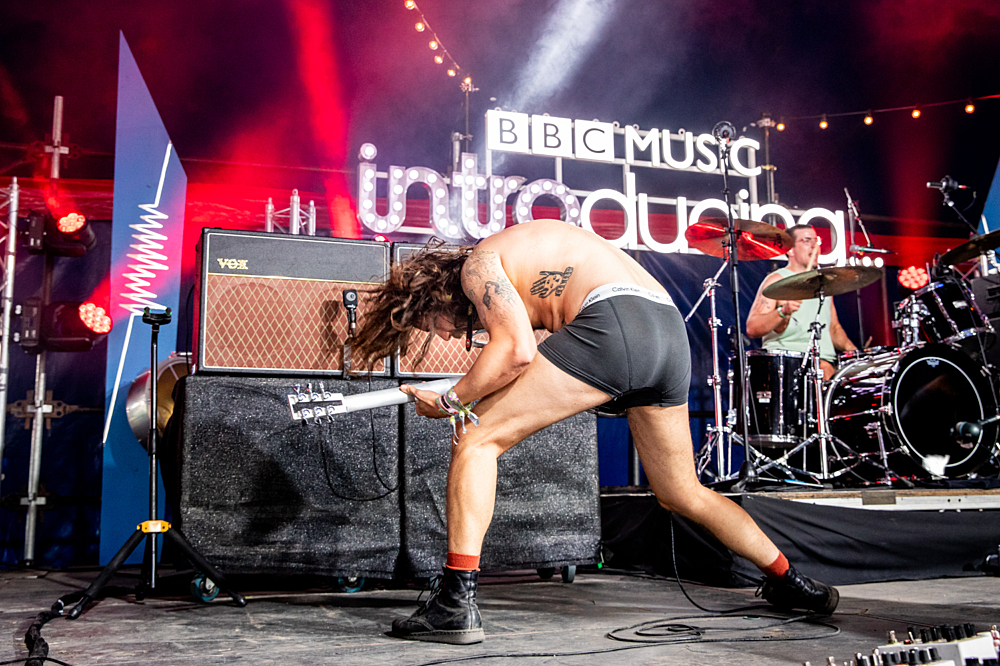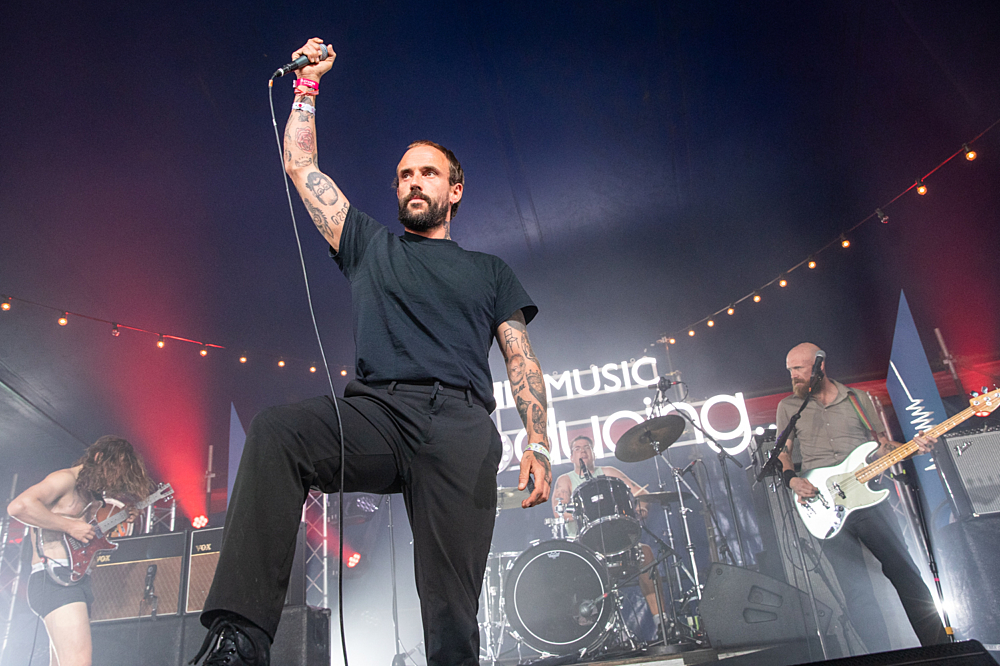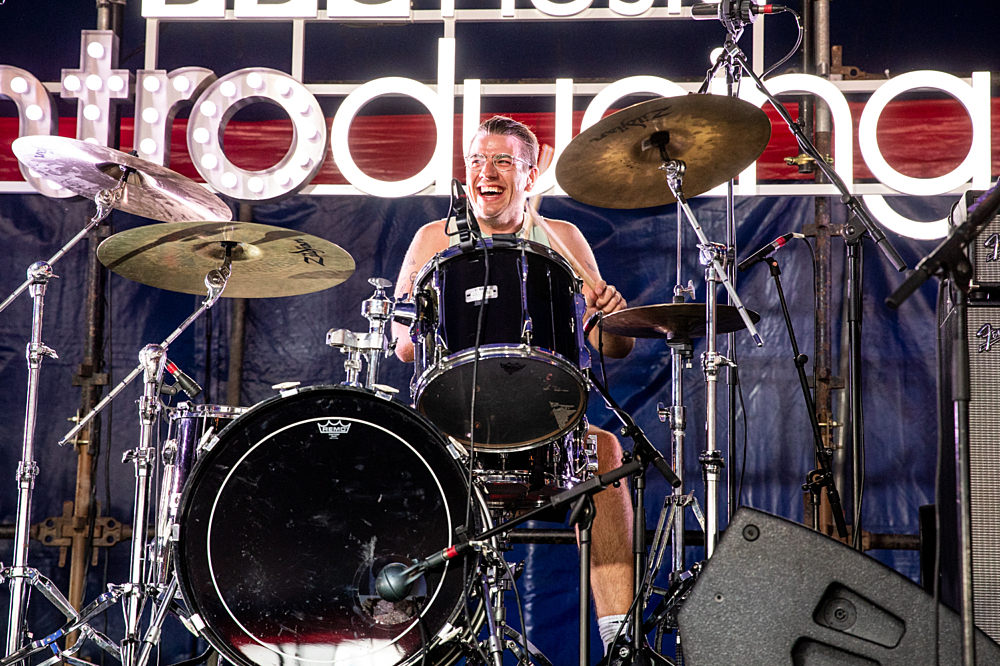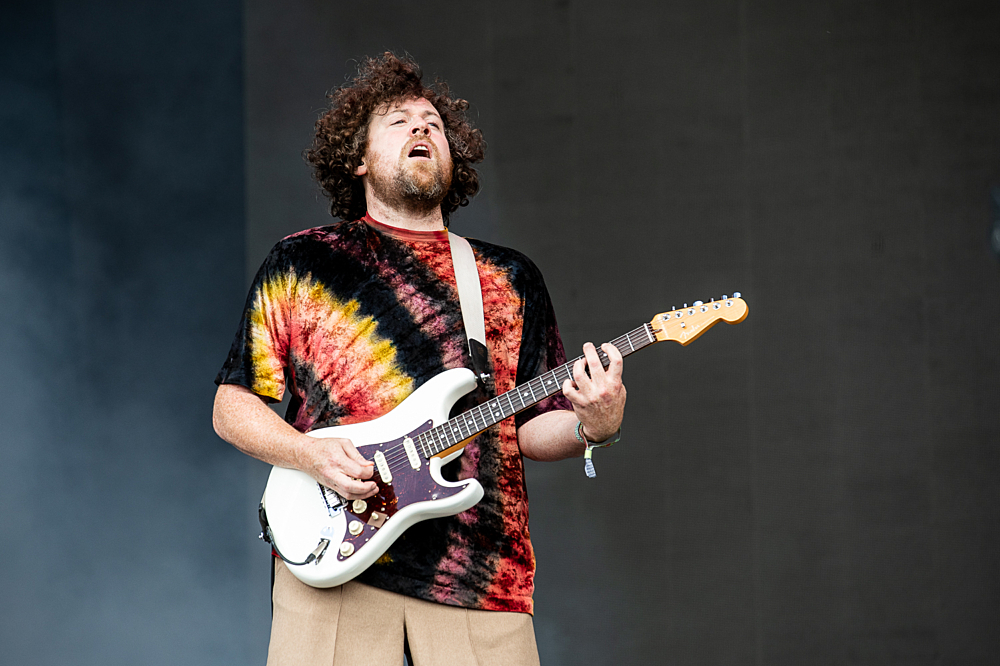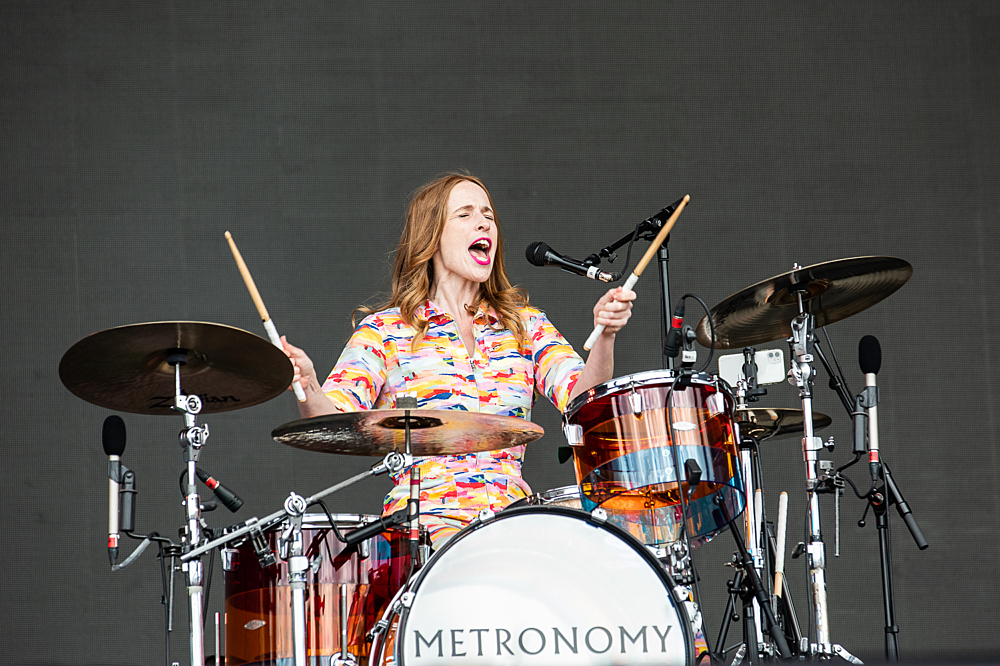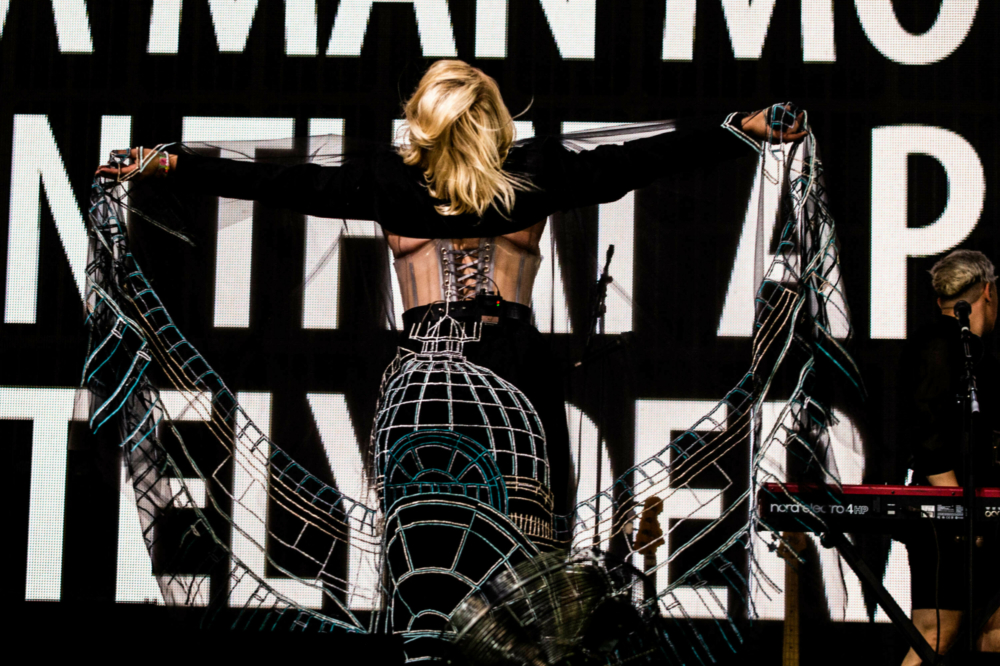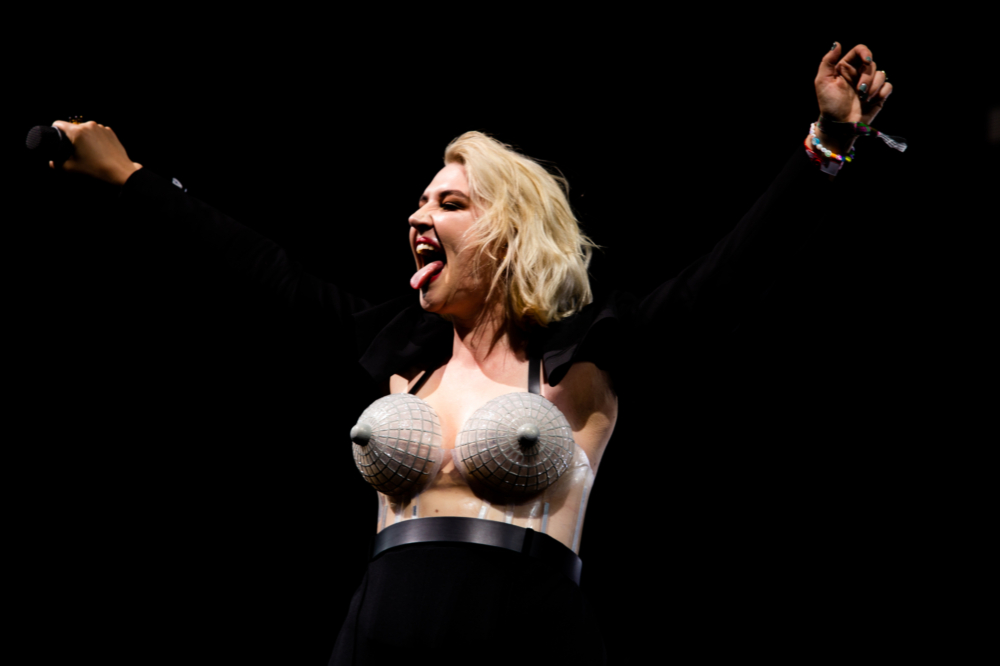 Mid-afternoon brings with it a trio of bona fide Glastonbury Moments. First up on the John Peel stage, Self Esteem's long-deserved breakthrough is steaming ahead in full force, as the packed tent attests. Of course, 'Prioritise Pleasure' contains enough rousing manifestos to more than speak for itself, but it's when Rebecca Taylor dedicates the supportive, rousing swell of 'The 345' to "our sisters in America, fucking hell" that all its cries of frustration feel rooted very much in the here and now.

On the Other Stage, Olivia Rodrigo delivers a masterclass in how to rinse every possible moment of magic from a festival set. From the teasing, delayed opening of 'Brutal' through to a cover of Avril Lavigne's 'Complicated' via a set that finds the singer using every inch of the stage as her playground, Rodrigo might still be in her teens but there's not even a shred of nerves or self-doubt to be seen here. Midway through the set, she too references the previous day's overturning of Roe vs Wade, calling out "the five justices who don't give a shit about women" by name before bringing out Lily Allen for a duet of the latter's 'Fuck You'. It's a perfect moment in a set that draws easy parallels to Billie Eilish's 2019 Glastonbury debut on the same stage; Eilish returned as a headliner, Rodrigo could be on her way to the same.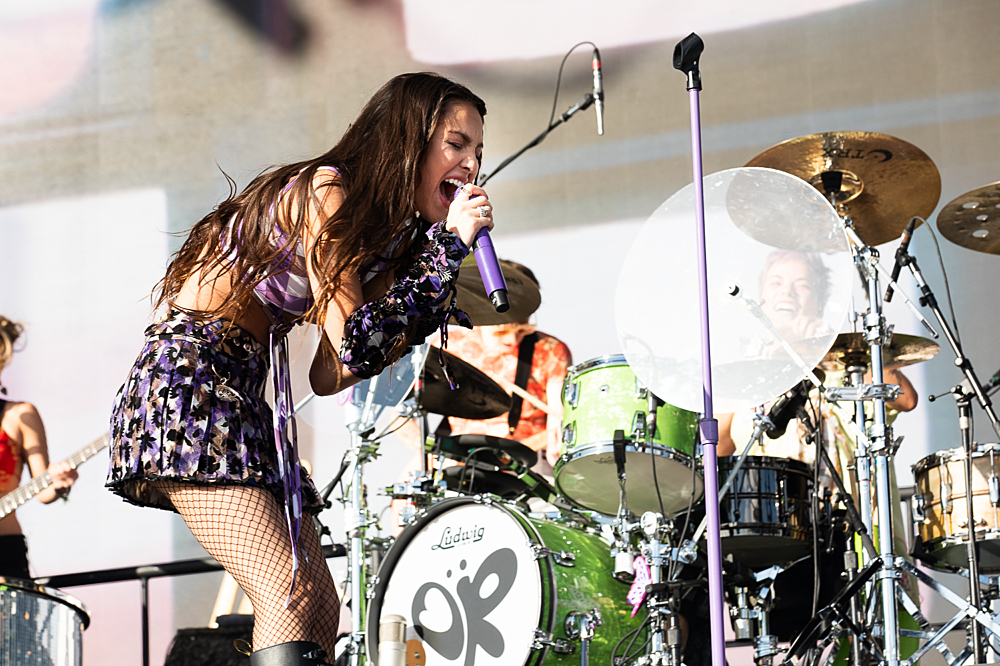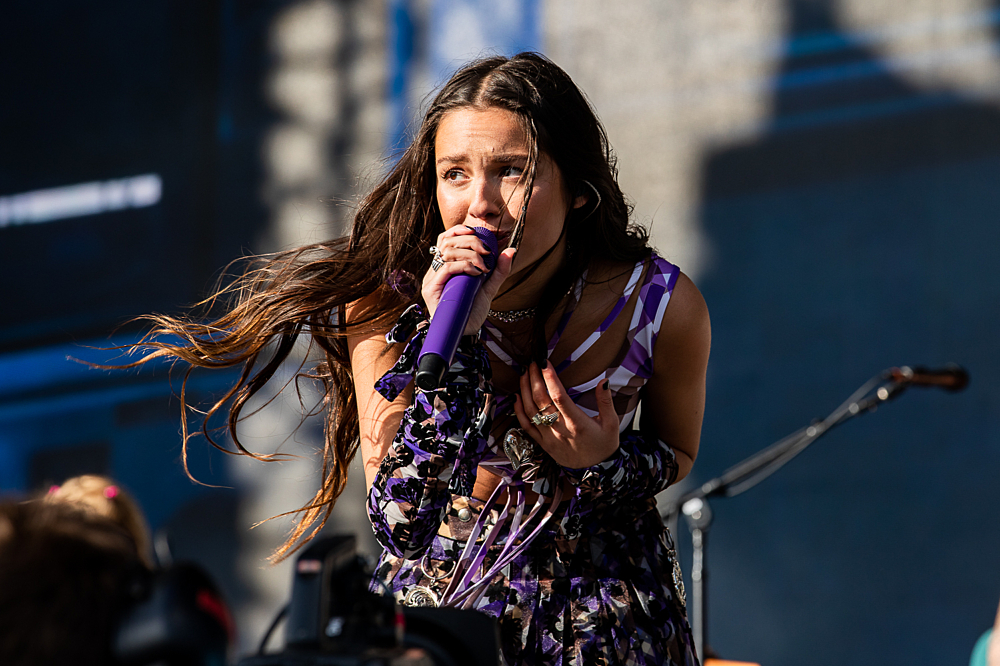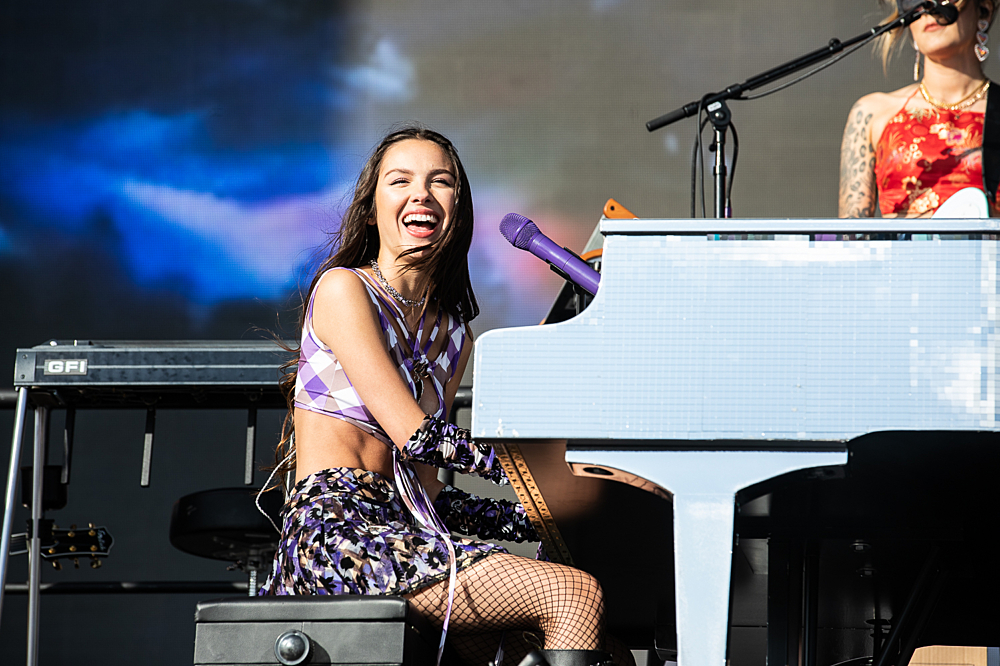 Glass Animals too are clearly having the time of their lives. There's something intrinsically emotional about watching a band who've grafted for years finally get their dues, and the moment clearly isn't lost on singer Dave Bayley either. Gleefully dancing around their pool bar-themed stage set complete with neon signs and a pink pyramid (a stage they could have easily filled), Bayley spends the entirety of a closing 'Heatwaves' looking like he's about to burst with joy whilst repeatedly declaring to the adoring crowd how mad he's finding the situation.

And as far as mad situations go, there are fewer more next level sights than that of Paul McCartney, Bruce Springsteen and Dave Grohl all jamming out Beatles songs on the same stage. Even from the catalogue of career-spanning images that act as a visual warm up on the Pyramid's screens before he enters, there's a sense that tonight's set is - of course - The Big One. Much like The Rolling Stones' headline in 2013, McCartney's long-awaited headline is right at the peak of the Glastonbury bucket list, and the following near-on three hours is a celebratory, emotional, glorious celebration of a musician who changed the game forever. In some ways, the best moments are the smaller ones; yes, of course his duo of guests will go down in Glasto folklore as almost certainly the most high-profile collaboration the festival has or will ever see, but it's when McCartney plays a stripped-down version of 'Something' in memory of George Harrison, or runs through 'Love Me Do' just on an acoustic and harmonica that you remember how such simple things changed history.

He returns for an encore that begins with 'Let It Be' track 'I've Got A Feeling', during which a performance video and isolated vocal of John Lennon allows the pair to 'duet' - the contradiction between Lennon's voice from back then and McCartney's older tones a poignant one. "I know it's virtual but that was so special, come on man, it's John, we're back together," he declares in a moment that's overwhelmingly moving and about as close as we'll ever get to watching The Beatles again. Sure, there are a few too many modern solo tracks peppered throughout, but you can allow him that: as far as headline sets go, it's impossible to imagine one bigger and more steeped in history than this.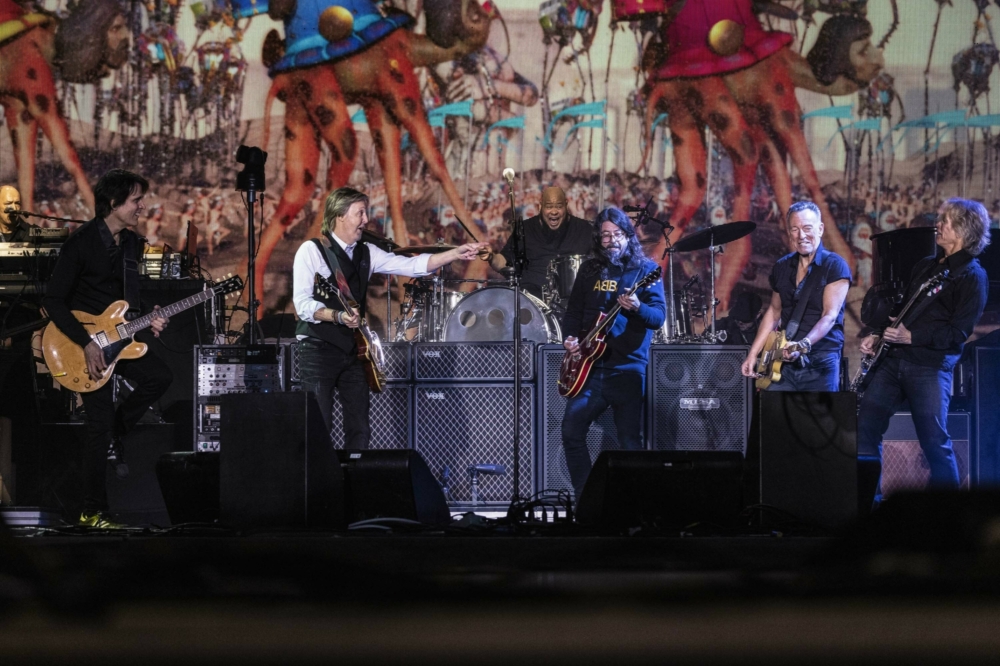 Visit our Glastonbury hub across the weekend for all of our Glastonbury 2022 coverage.

Get your copy of the latest issue
Read More