Festivals
The 1975 and Skepta shutdown day one of Pohoda Festival
It's Matty Healy's world, and we're just living in it.
Yesterday was the first day of Pohoda Festival, and we've already lost our voices and loving it tbh. Taking place in the beautiful Slovakian town of Trenčín, which looks like it's been snatched right out of a Disney movie complete with an IRL castle too, the first day was a sunny celebration of the festival beginning and an exciting look at what the next few days will hopefully hold.
A short drive from the Disney-esque village to the festival ground, once the oddly familiar smell of portaloos hits, the impending rain is hinted at and you see teenagers downing bottles of wine (which are only €7 and not like that cheap, gross shit from Tesco, but actually quite nice) it starts to feel like your classic home festival once again. Cute, innit.
With only one stage open during the first evening, it was the perfect example of "quality, not quantity". Kicking things off were Israeli duo Lola Marsh, made up of guitarist Gil Landau and vocalist Yael Shoshana Cohen, who jump on stage declaring how much they've missed the crowd. Playing tracks from their 2017 record 'Remember Roses', the Tel Aviv two piece have that mid-00s Noah and The Whale / Laura Marling vibe locked down with their summery indie folk-pop stylings, so it's really no surprise when a ukulele is whipped out.
Giving us a sneak peek at new music, the pair perform newbie 'Echoes' (which has been officially released today) before Yael asks the crowd how well they can whistle and dives into fan favourite 'Wishing Girl'. With a cheeky merch plug for new 'Wishing Girl' tees thrown in (we respect the hustle), the sun was setting as they strummed their last ukulele chords and it was all very wholesome and lovely. A nice chilled beginning before the madness that was about to unfurl.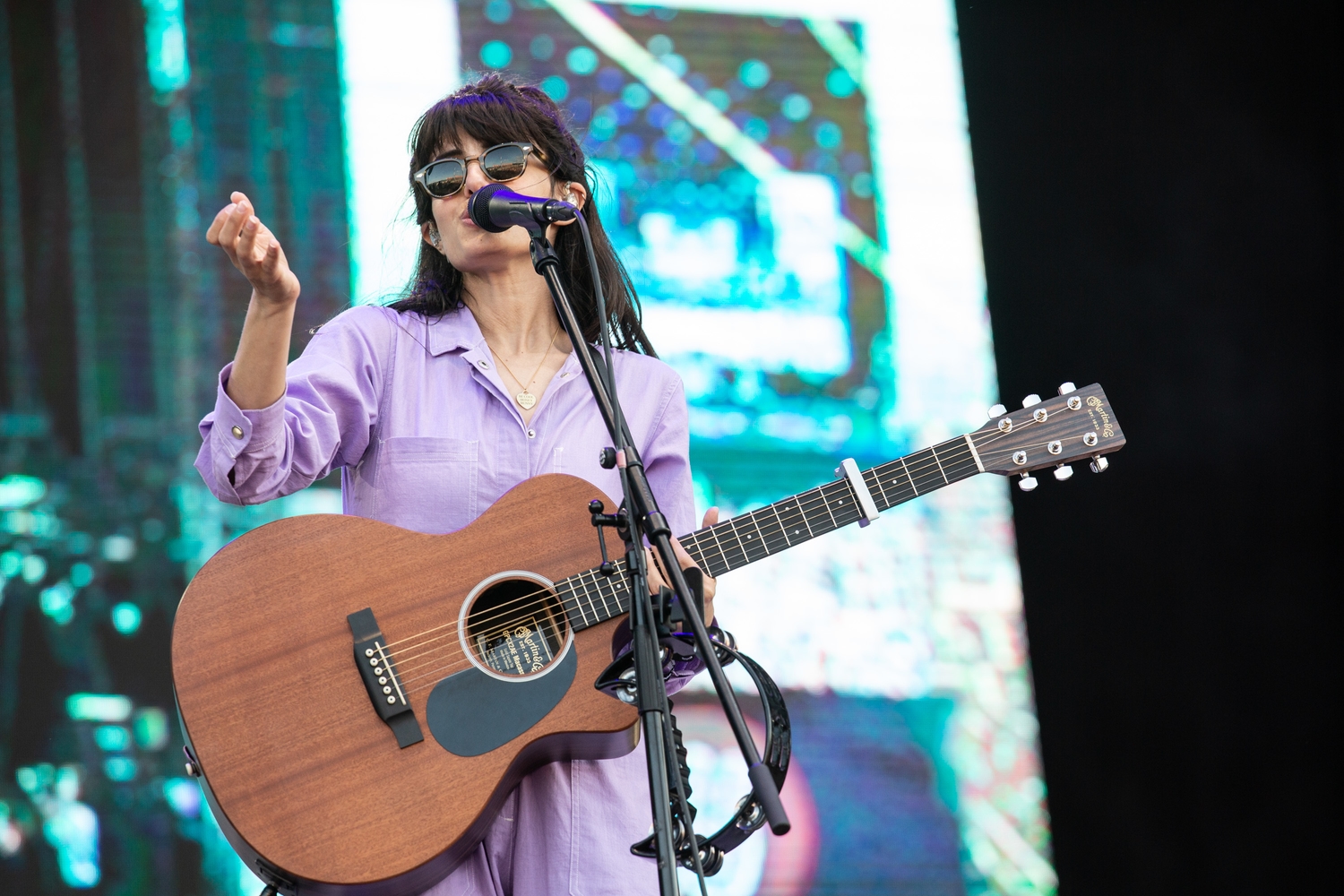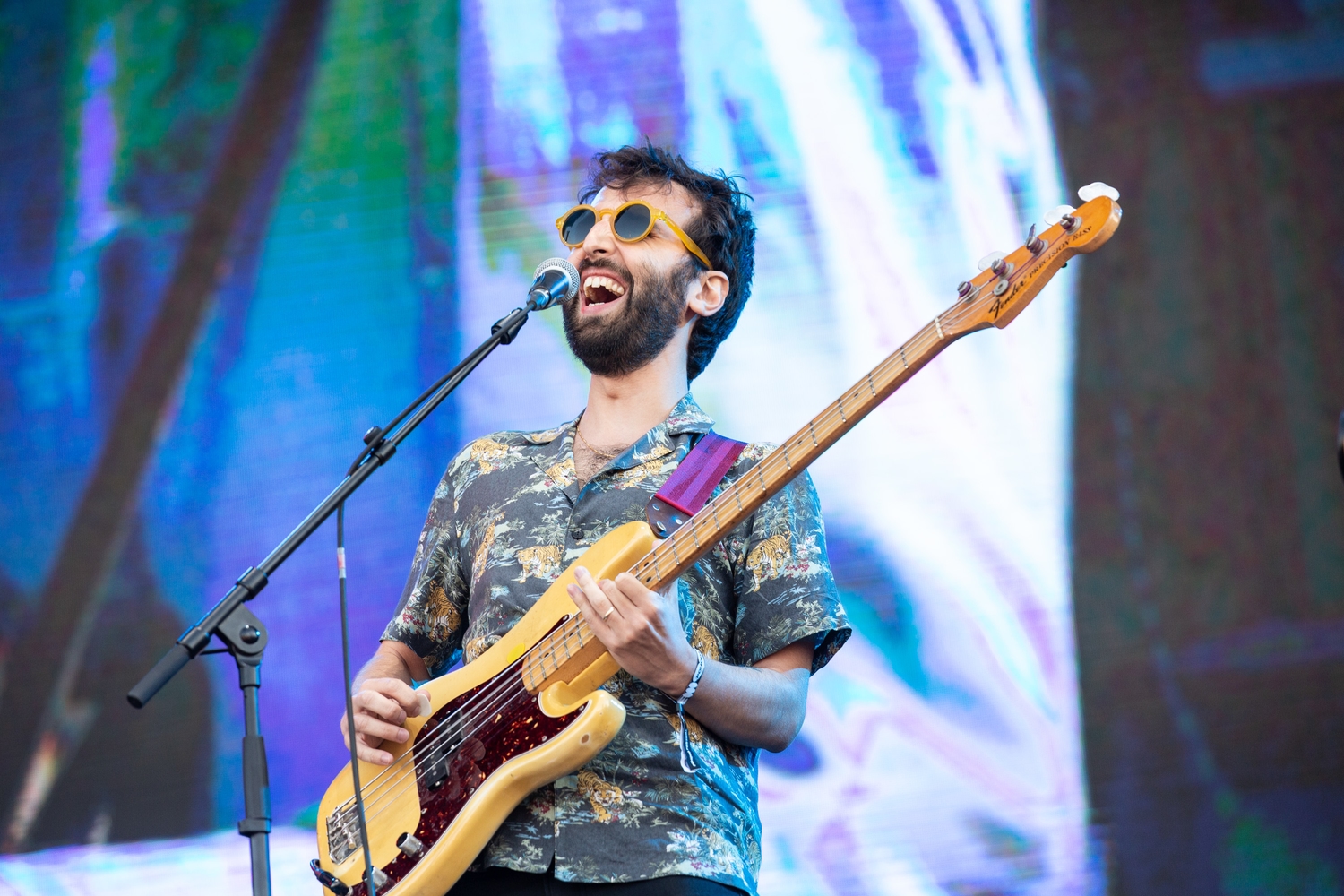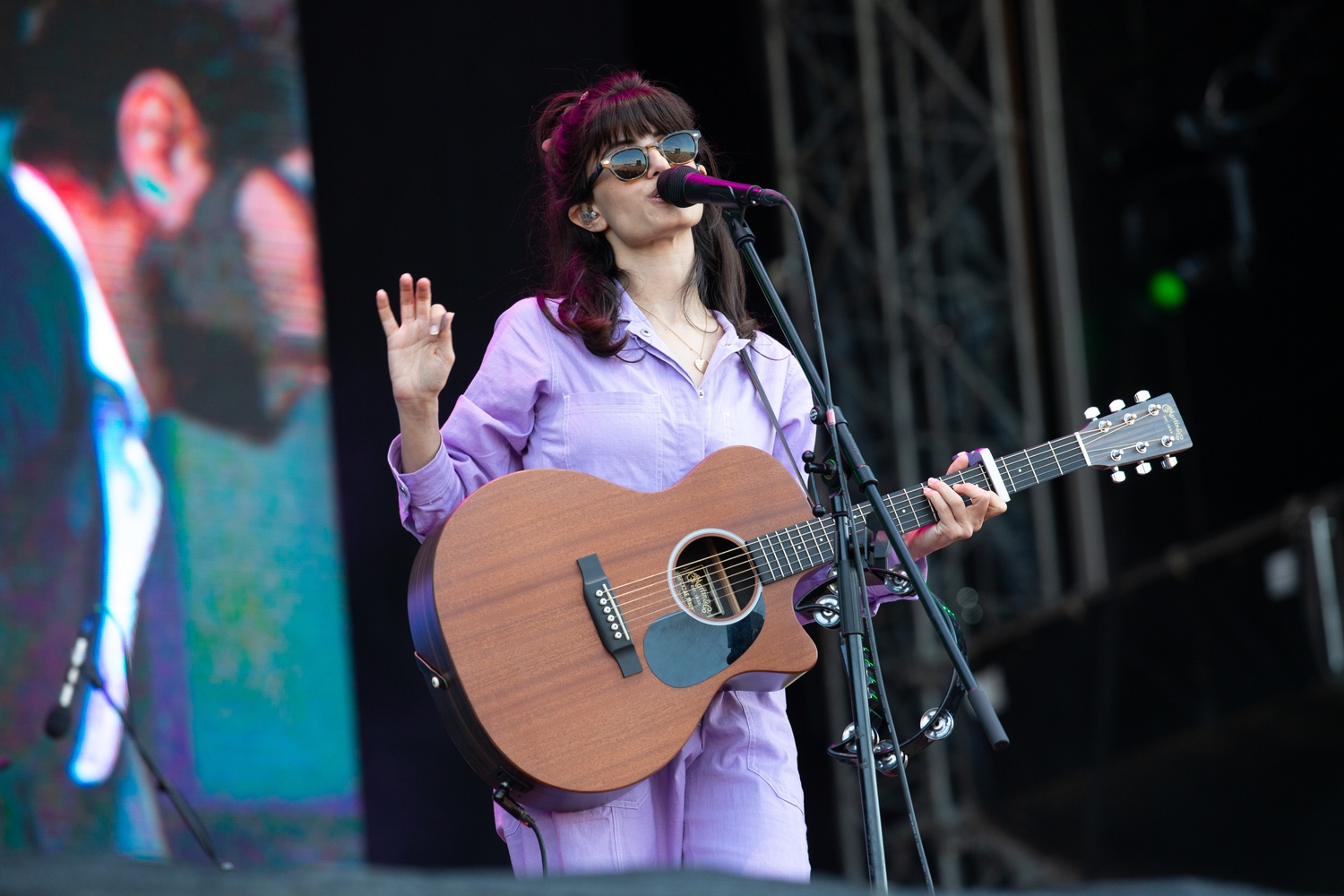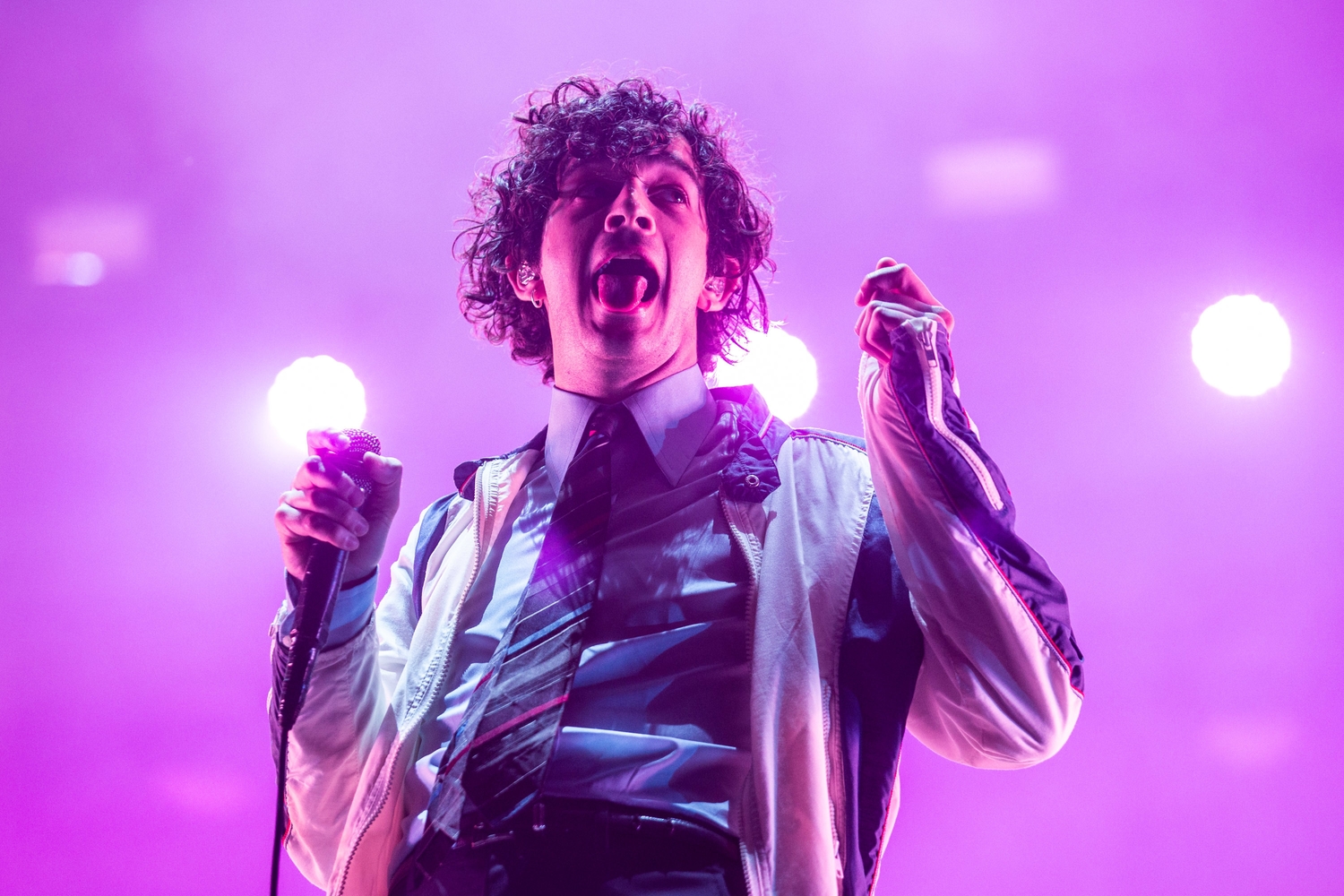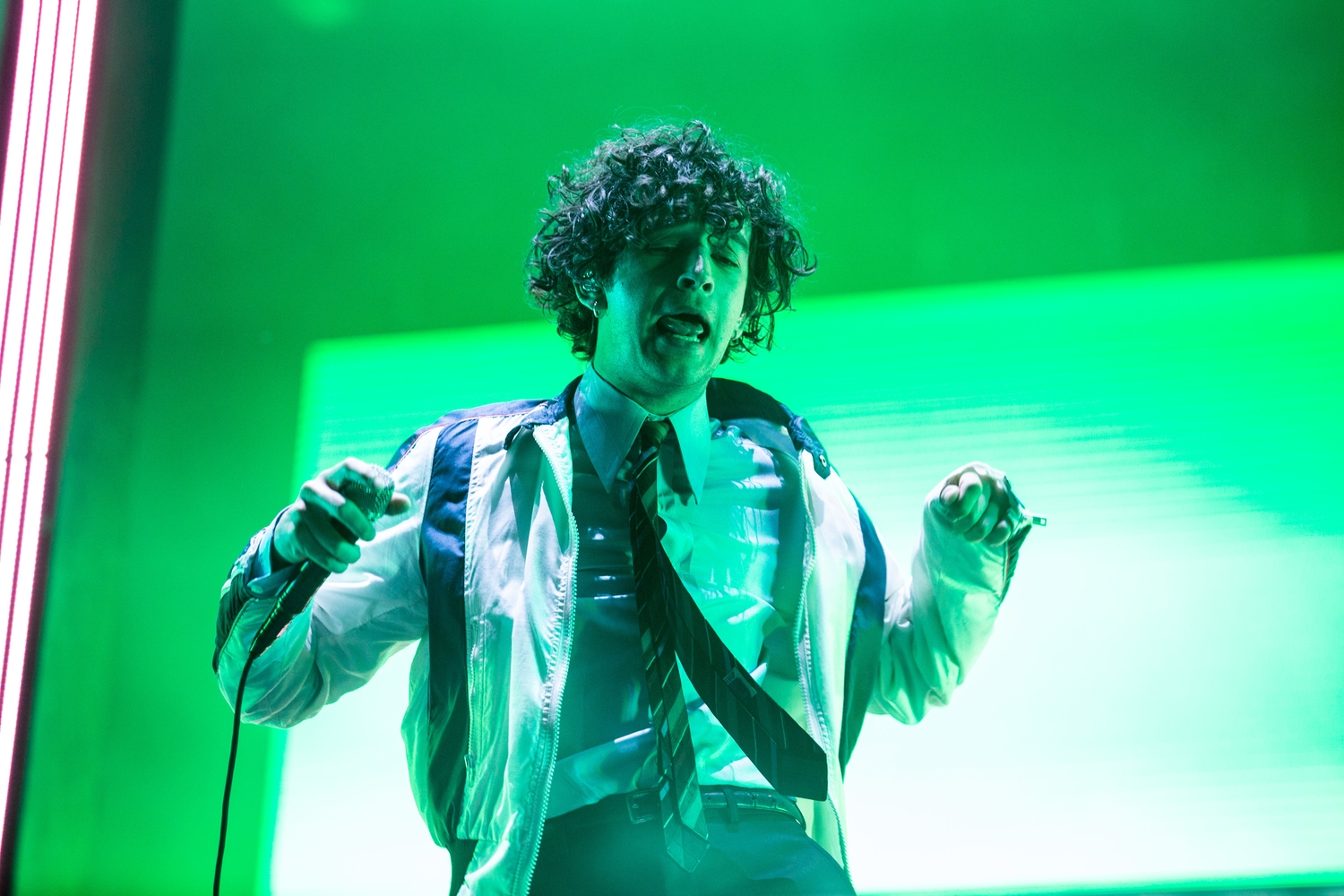 You know how all the wild things come out at night? Well, as the sun went down on the first night, so did the '75 stans begin to emerge. With the front row plastered in 1975 t-shirts, the 'Sincerity Is Scary' rabbit hats, and an impressive amount of those rectangle pendant necklaces that for some reason didn't come with a chain, the excitement was palpable. For the majority of the people there, it was their first ever time seeing the Manchester band, so when the lights went off and 'PIANO' flashed up on stage, there were quite a few tears suddenly shed.
Headlining the first night of Pohoda, Matty, George, Adam and Ross showed exactly why they're headlining material, tearing through an upbeat set featuring tracks spanning their whole discography. Kicking off with 'A Brief Inquiry Into Online Relationships' faves 'Give Yourself a Try' and 'TOOTIMETOOTIMETOOTIME', the four piece are sharp and stylish, moving into 'I Like It When You Sleep...' bop 'She's American' and working the crowd at every moment, despite Matty having a "bad back" meaning he can't go "full rabbit" during 'Sincerity Is Scary'. Shame.
As the set draws to a close, following a particularly emotional singalong during 'I Always Wanna Die (Sometimes)' and 'Somebody Else' (honestly, name a more compelling thing than 30,000 people chanting "FUCK THAT GET MONEY"), Matty tells the crowd that new music from the quartet coming out in August. Not too many details are given, but we're hoping it'll be before they take to the stage as headliners at Reading and Leeds festival this year. And we're also hoping they'll actually stick to this deadline as we need some more 75 songs in our lives already.
Rounding off their Pohoda set with the triumphant 'The Sound', as soon as Matty yells "ONE, TWO, FUCKING JUMP!" and literally everyone complies, it's a highlight that we won't be forgetting any time soon.
There's been tears, declarations of love, and the promise of new incoming music. Ideal 1975 set, we think. Cheers, lads.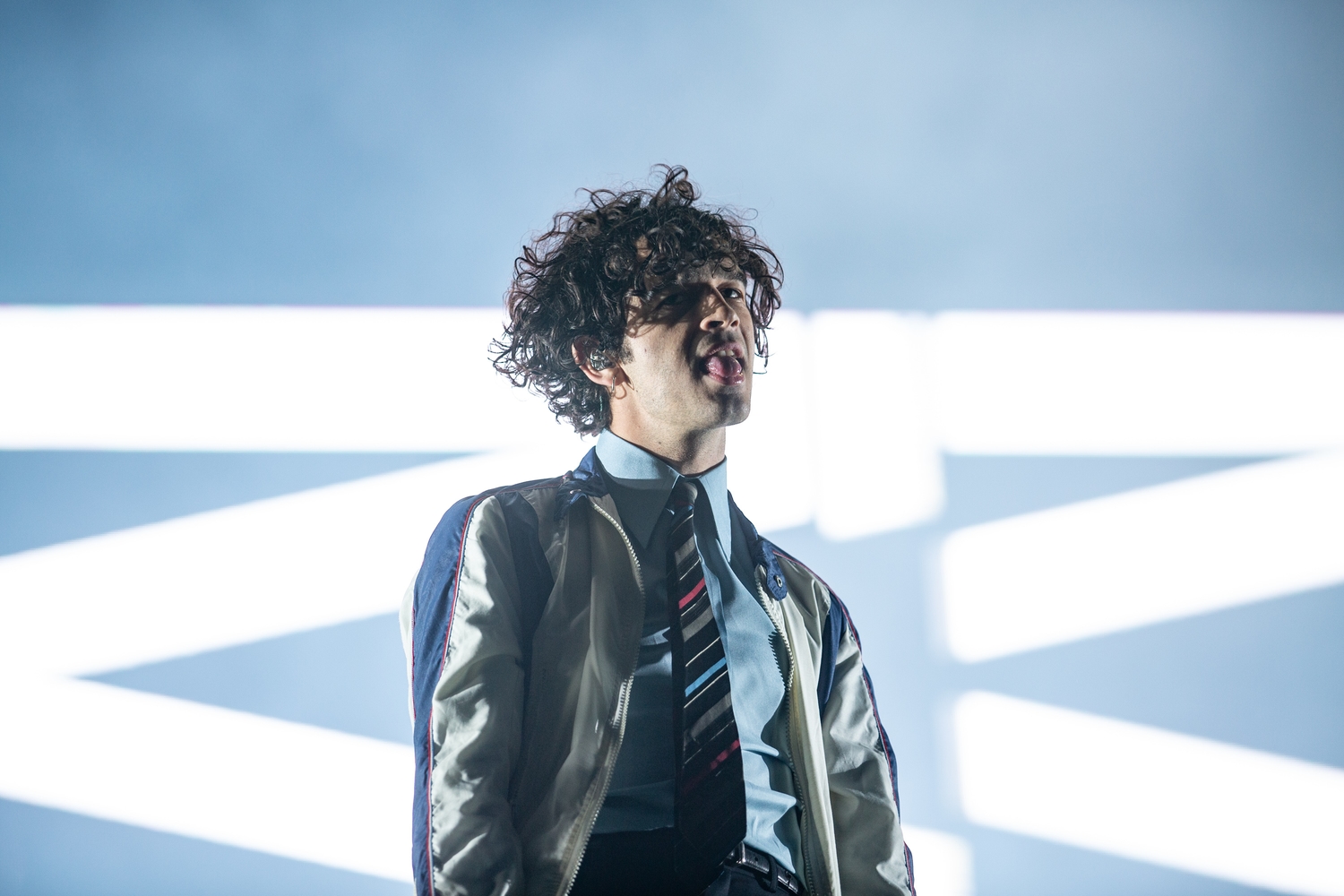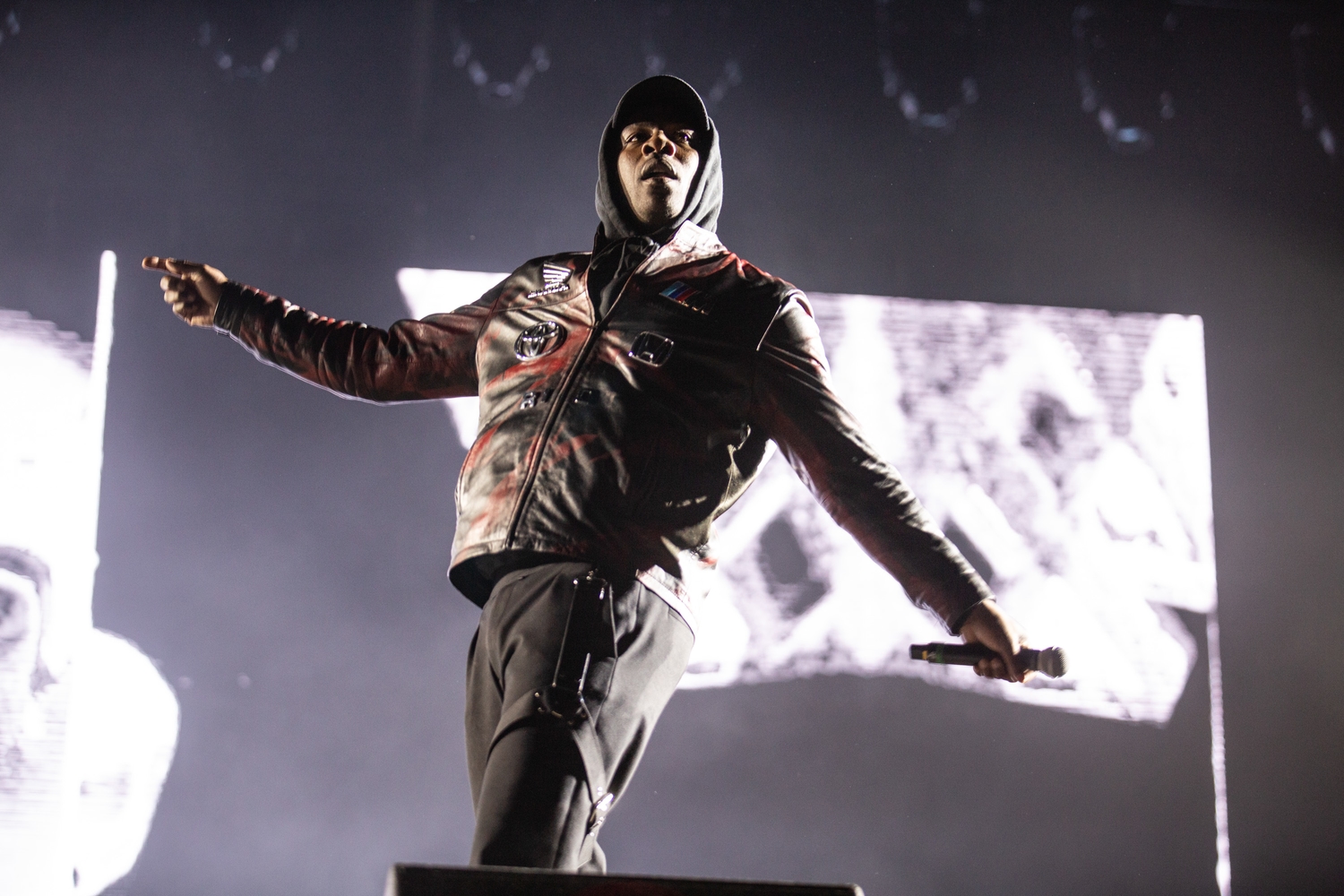 Closing the night is fellow Brit and grime legend, Skepta. "Where's my energy crew at?" He asks the crowd throughout his performance, and they're there in full force, going til 1am hanging off of his every word. Smashing through tracks from 2016 Mercury prize winning 'Konnichiwa' and this year's fiery 'Ignorance Is Bliss', it's an adrenaline heavy set that sees Skeppy showing why he's still the top boy.
Set highlights are definitely new bangers like 'Ignorance Is Bliss' opener 'Bullet from a Gun' and classic tracks from the Skepta discography. Mosh pits form when 'It Ain't Safe' and 'No Security' flare up, and especially when he weaves in the iconic BBK featured 'Too Many Man' and the iconic "We need some more girls in here" line, not one person is stood still. He also takes his time from riling everyone up during tracks like 'That's Not Me' to call for the crowd to support #FreeRocky following frequent collaborator A$AP Rocky's arrest in Sweden last month. A touching moment amongst the craziness.
Once 'Shutdown' comes around towards the end of his set, the whole audience goes mad, and it's the perfect signing off of day one. Buzzing long after the song is finished, it's clear the energy crew isn't going away anytime soon.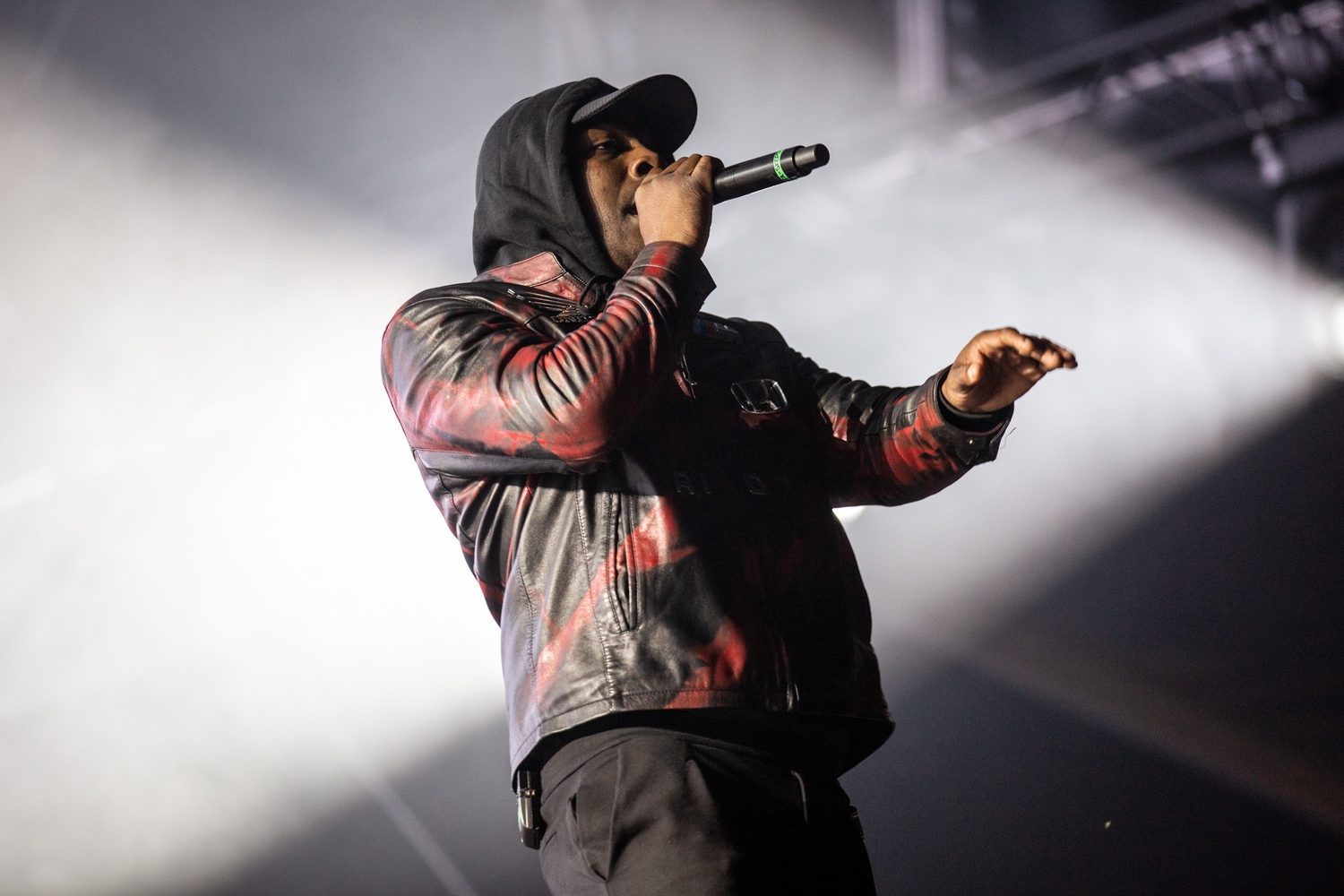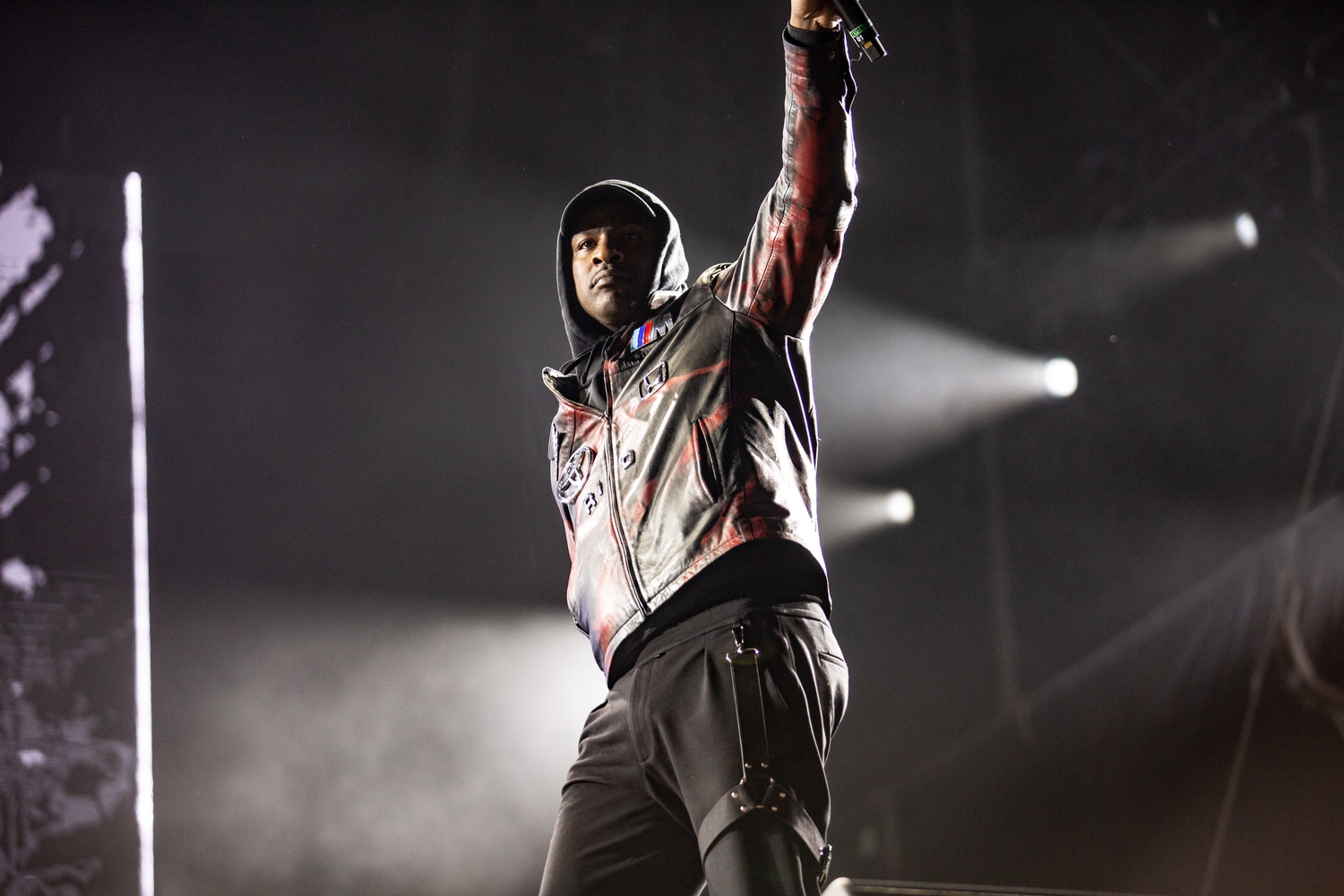 Read More
Featuring King Gizzard & The Lizard Wizard, IDLES, Tkay Maidza, Sleater-Kinney and more.