Festivals
Sorry and Black Country, New Road impress at Reeperbahn 2019
Alfie Templeman, Sorcha Richardson and Celeste also wow on Days Two and Three.
Heading back to Molotow for Day Two of Reeperbahn Festival, buzzy London-based six-piece Black Country, New Road take to the stage. Due on at 8pm, they leave the crowd waiting in darkness for a few minutes, unsure as to whether this is part of their theatrical leaning jazzy post-punk or just a matter of taking a while to herd the six of them into the tiny room. Eventually emerging in a haze of blue light, the group dive into July's eight-minute-long track 'Sunglasses', with the distinctive drool of "Welcome to the best new six-part Danish crime drama" kicking off the set. Debut track 'Athen's, France' creeps over the crowd as their darkened punk - complete with violin and saxophone - builds up to its apocalyptic climax keeping the audience gripped with every snarling guitar lick. It's mesmerising to witness, completely chaotic yet all tying up perfectly together, and definitely something you need to see IRL to fully appreciate.
Running upstairs to the Molotow Skybar, up and comer Alfie Templeman is joking that he's performing without a band because they're all in detention, a nod to the fact that he's still a teenager and doing way cooler shit than you were at 16. Reeling through his hip-hop tinged indie-pop bops, the rising star races through tracks from 2018's 'Like An Animal' EP and June follow-up 'Sunday Morning Cereal', pulling the crowd in with his captivating Rex Orange County style crooning. 'Stop Thinking (About Me)' remains one of his shiniest outpourings so far, perfectly illustrating his genre blending flair.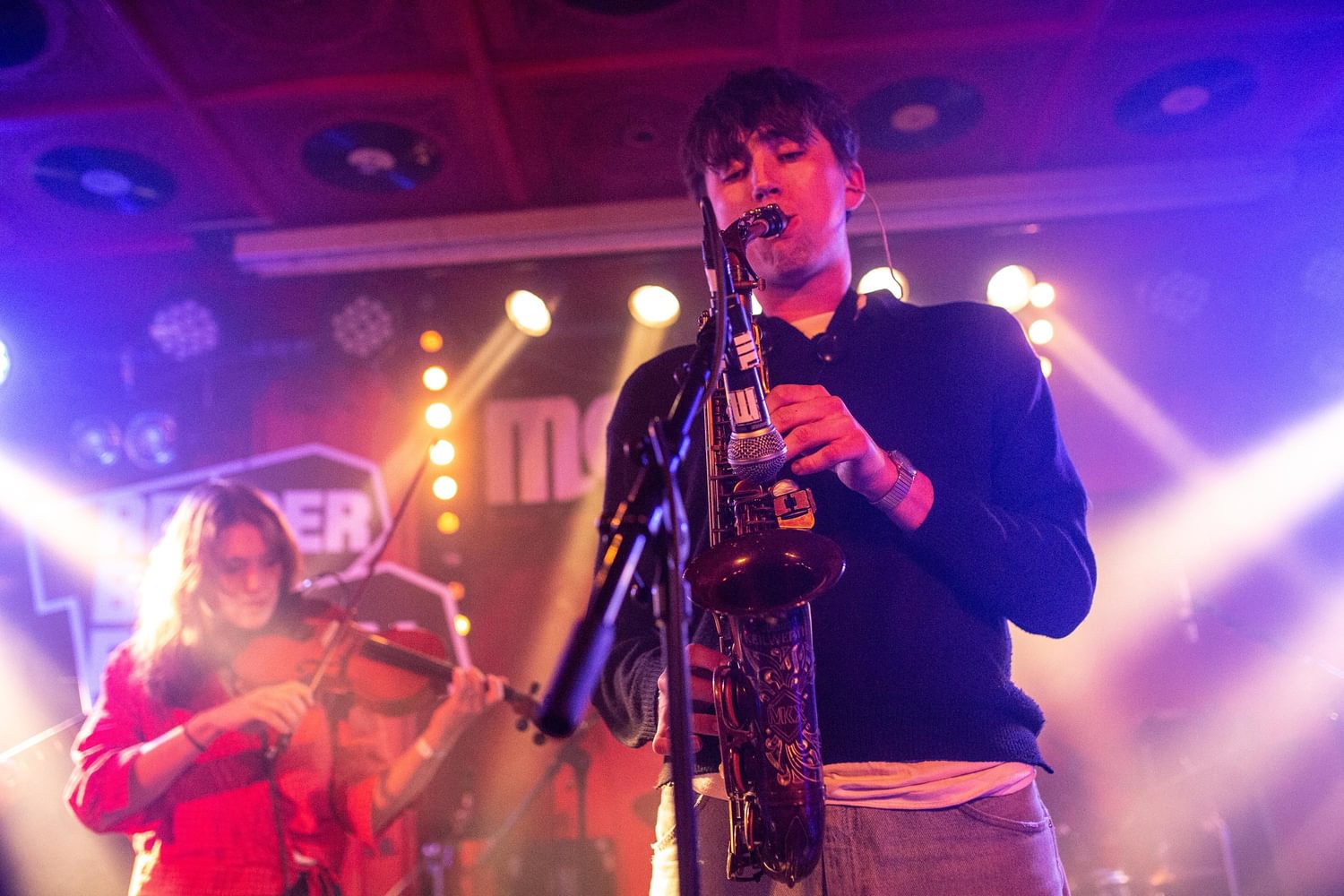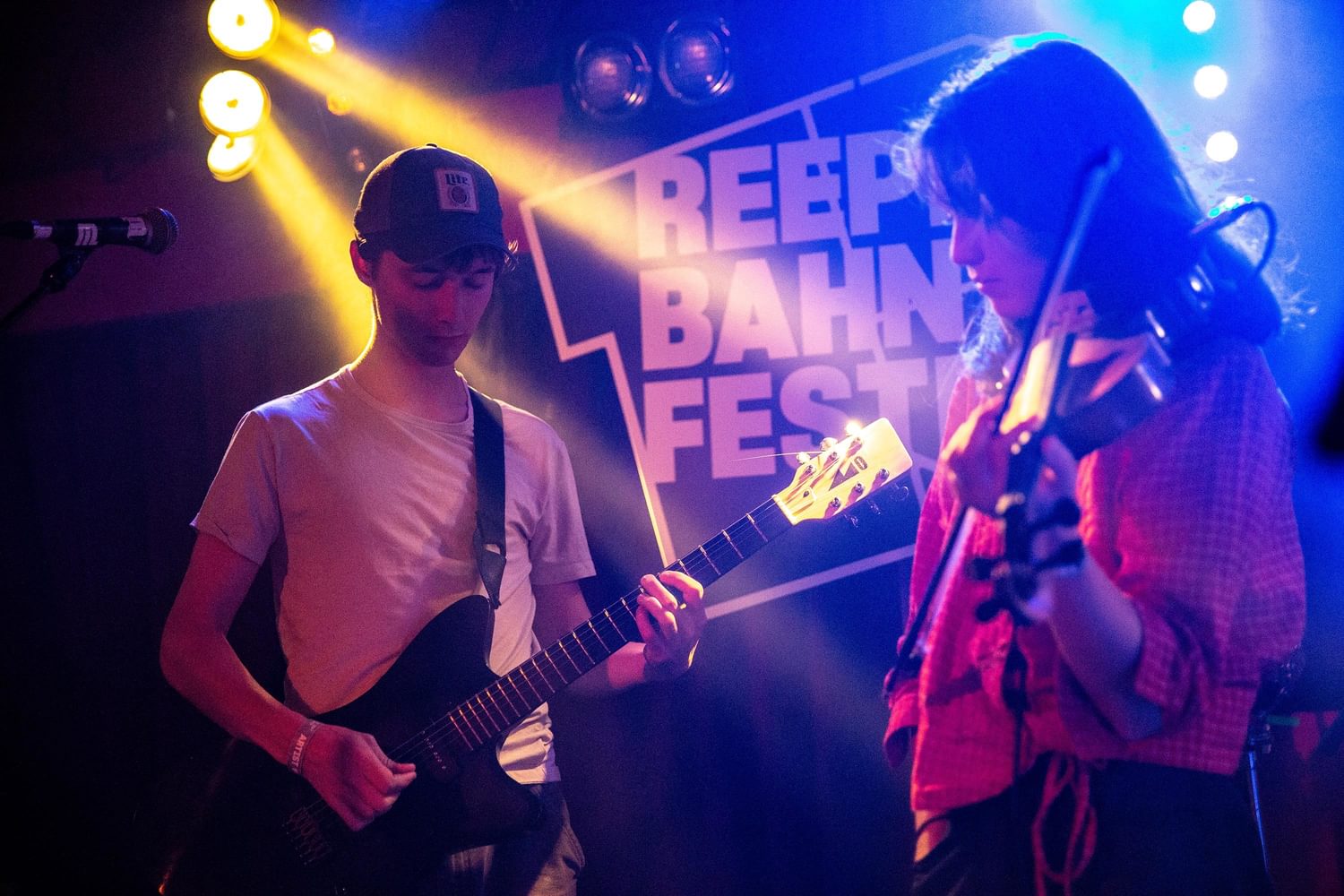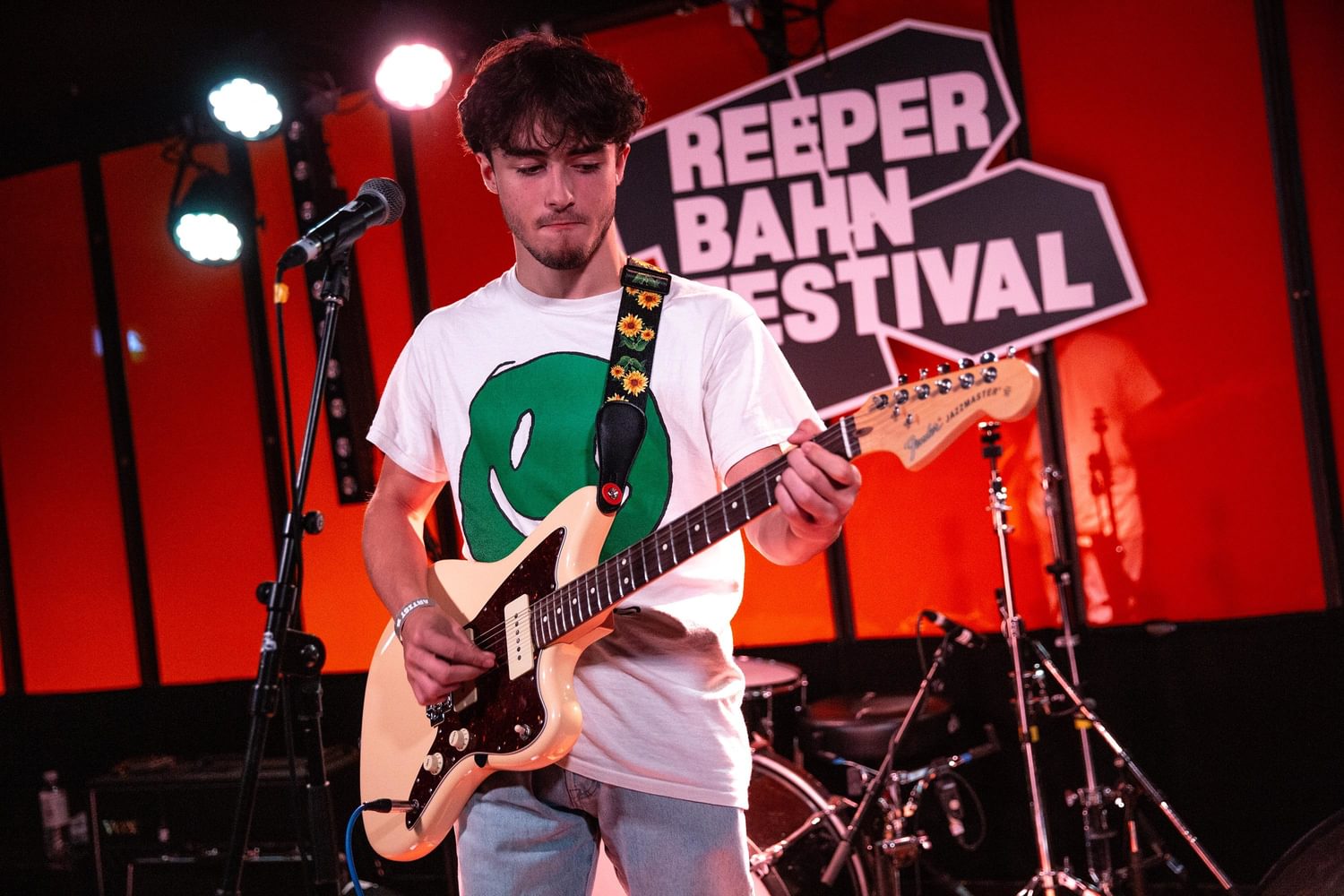 Strolling down the Reeperbahn to the Imperial Theater, Celeste sees the night off with her mesmerising soulful singing. Based in Brighton, her alluring vocals have seen her garner comparisons to Amy Winehouse, and catching her IRL it's clear to see why. Throughout the set, her powerful singing keeps the crowd hypnotised, with opener 'Father's Son' and 'Beloved' leaving everyone awe-struck. Revealing new funk-infused song 'Somebody', which looks at how you deal with the boy you like having a side chick, she closes the set with piano-led 'Strange' before walking off to a thoroughly deserved standing ovation from the crowd.
Going into Friday, Brooklyn-via-Dublin's Sorcha Richardson is starting the day off right with her effortless lo-fi indie rock. Playing on the Fritz-Buhne stage (which we took over last year!), the performance takes place on top of a bar, with the audience chilling out on deck chairs below in the chillest gig set-up we've seen for a while. Although the weather hints at an impending downpour, Sorcha's delicate yet impactful songwriting shines through, as she wows with tracks like 'False Alarm' and 'Ruin Your Night'.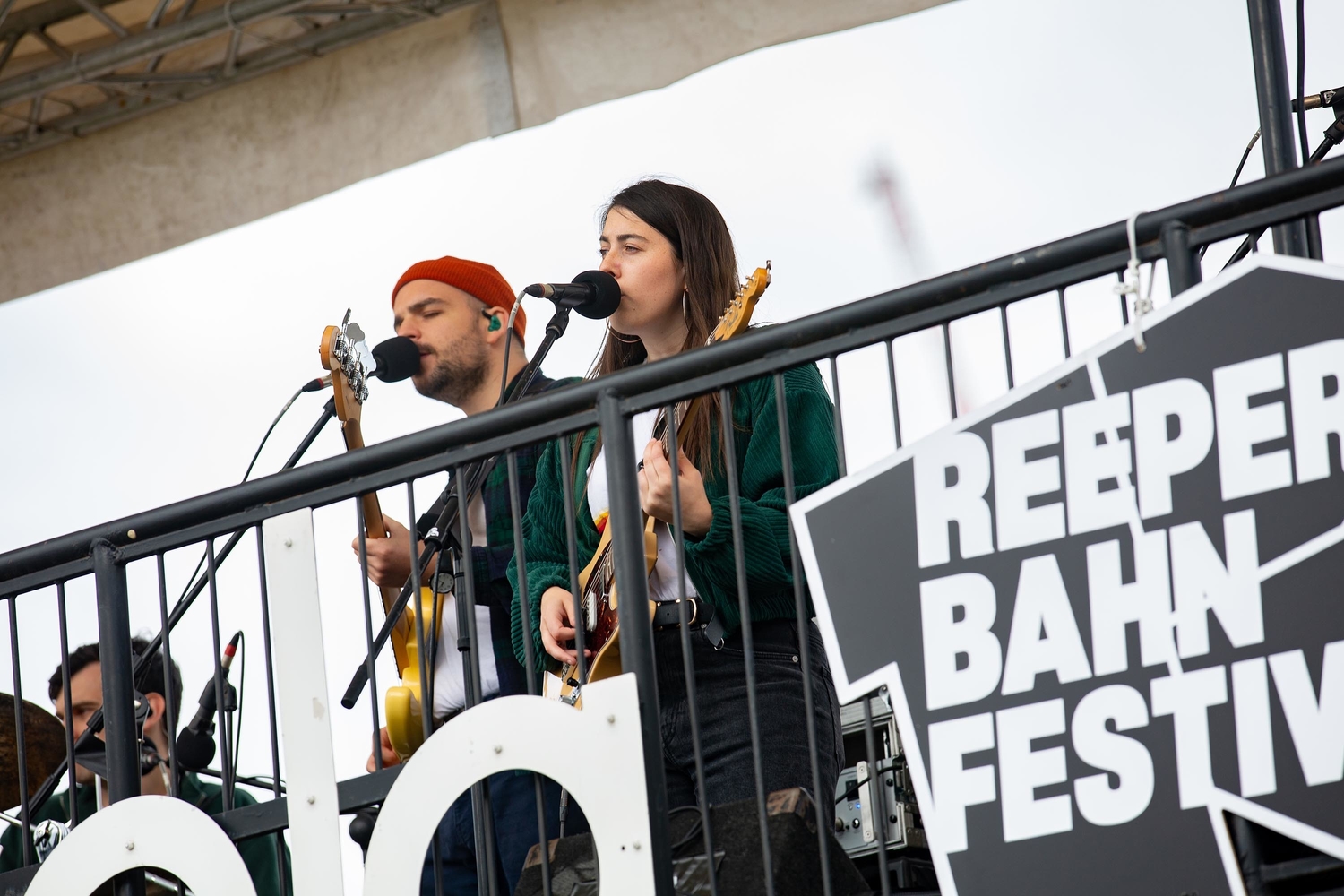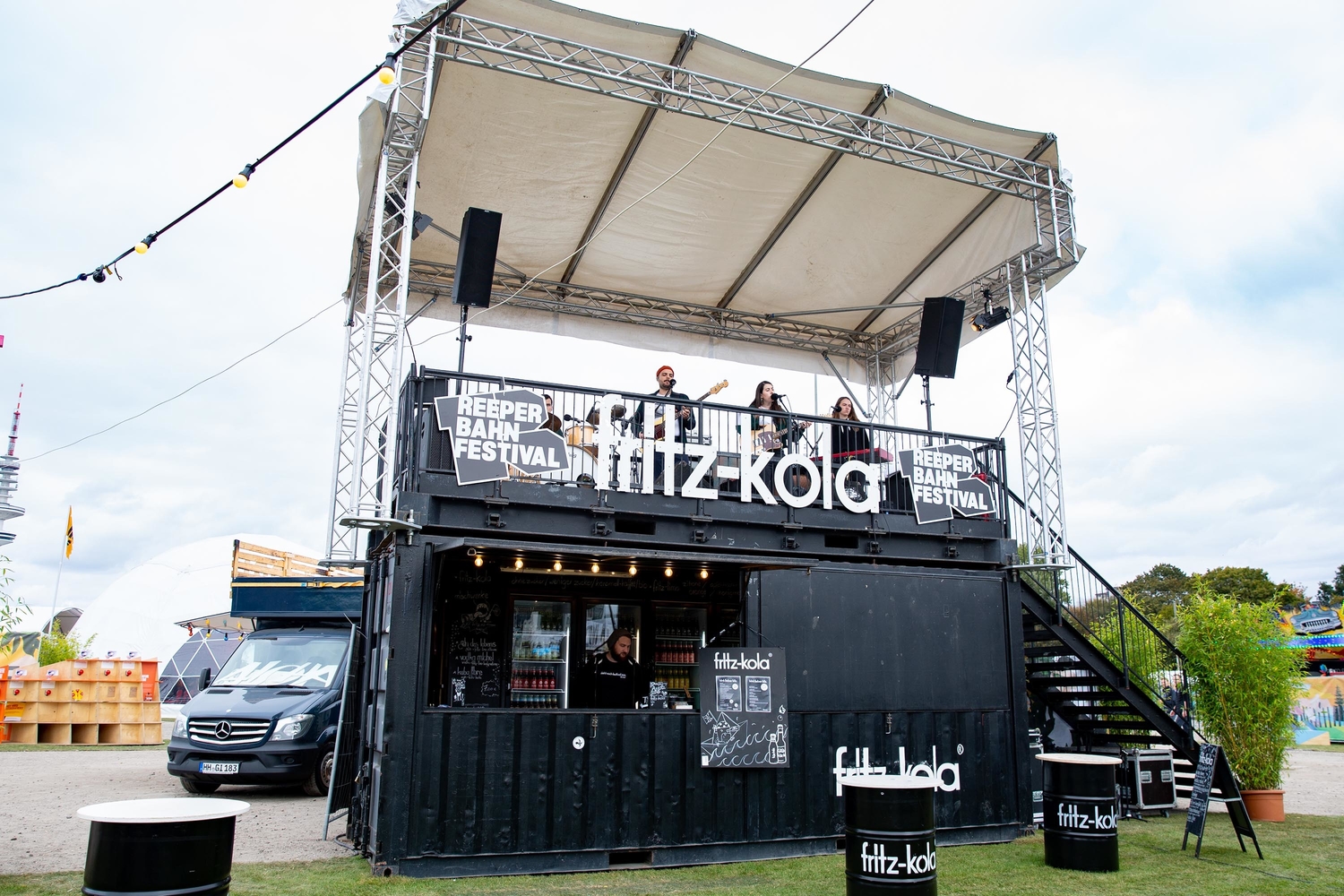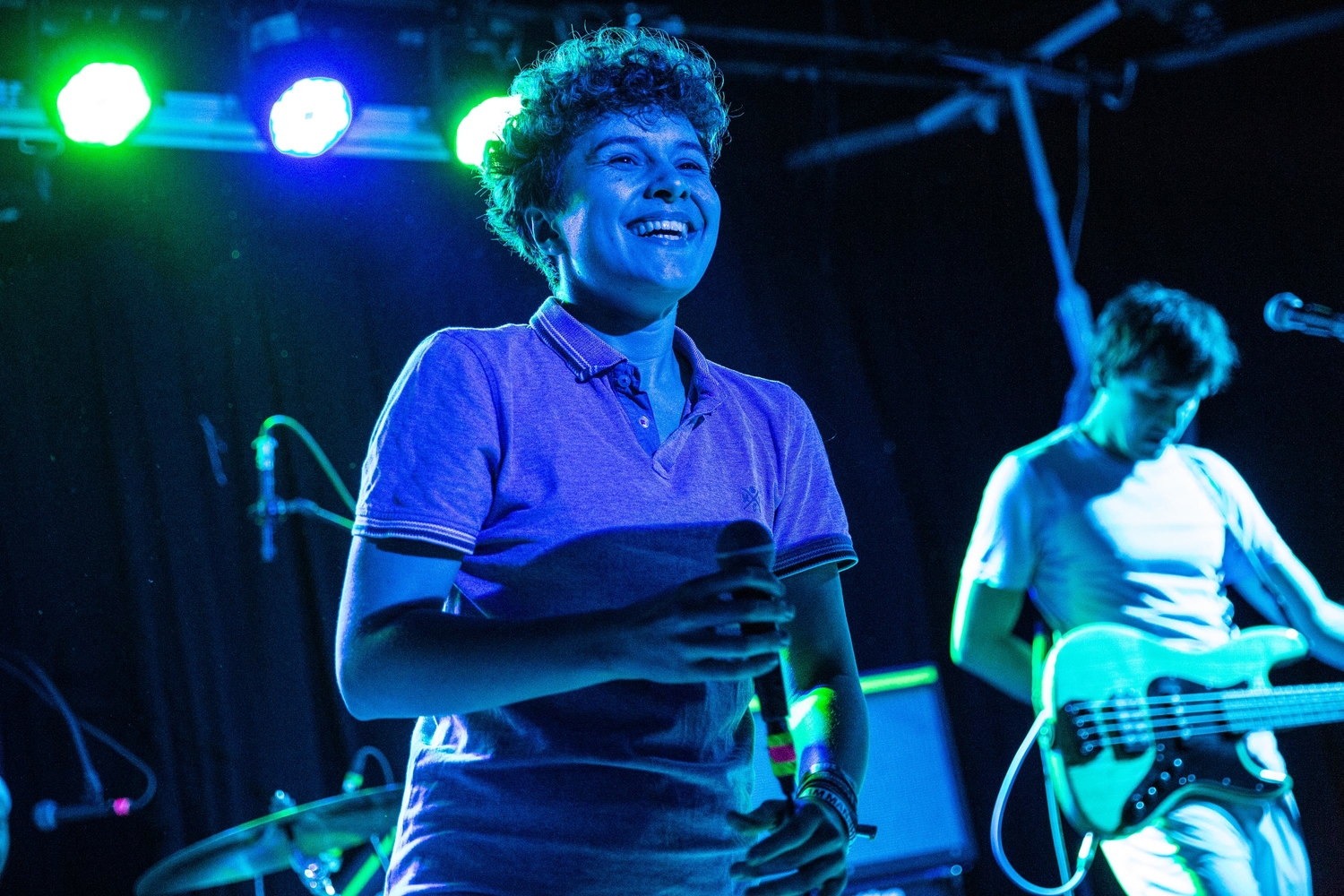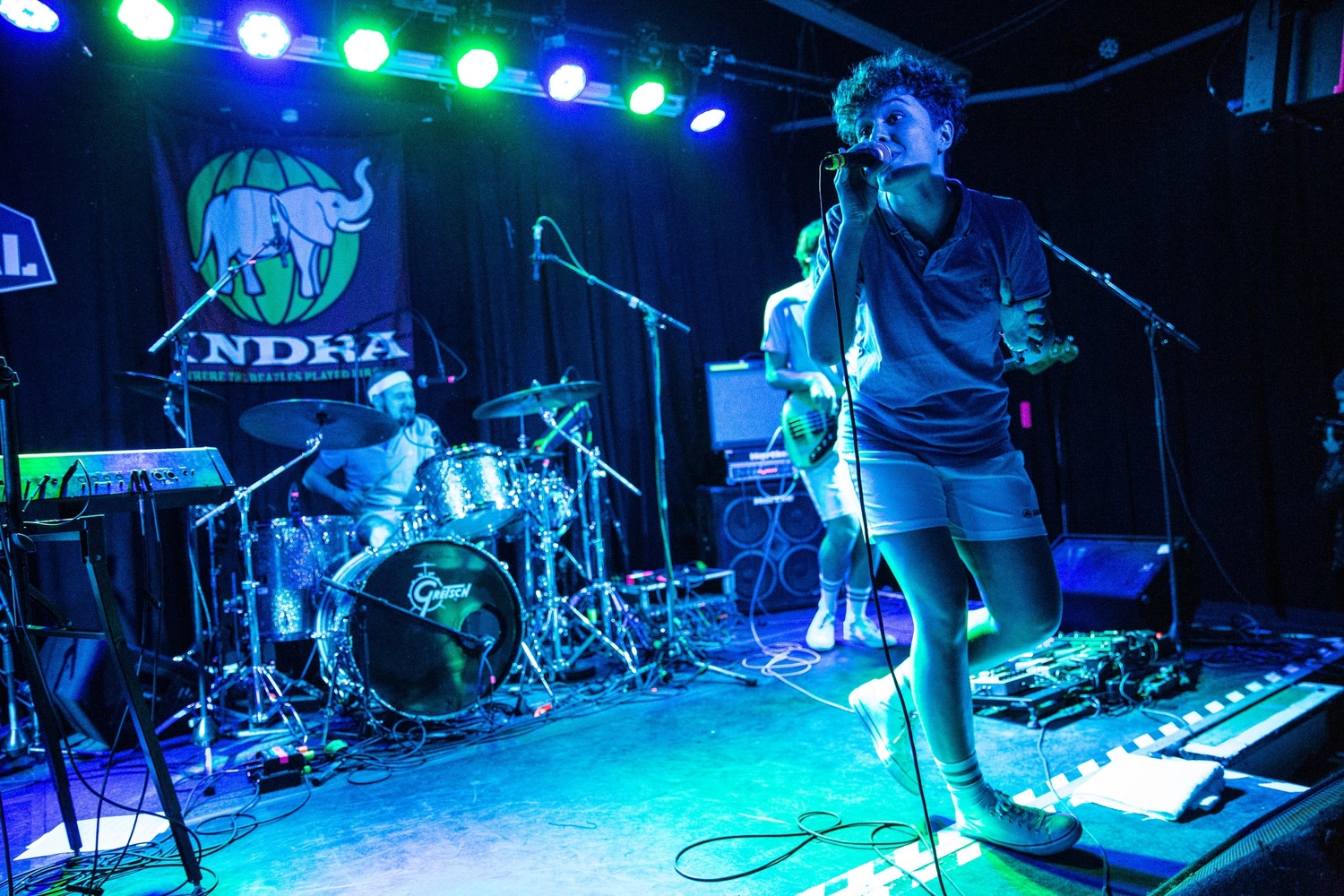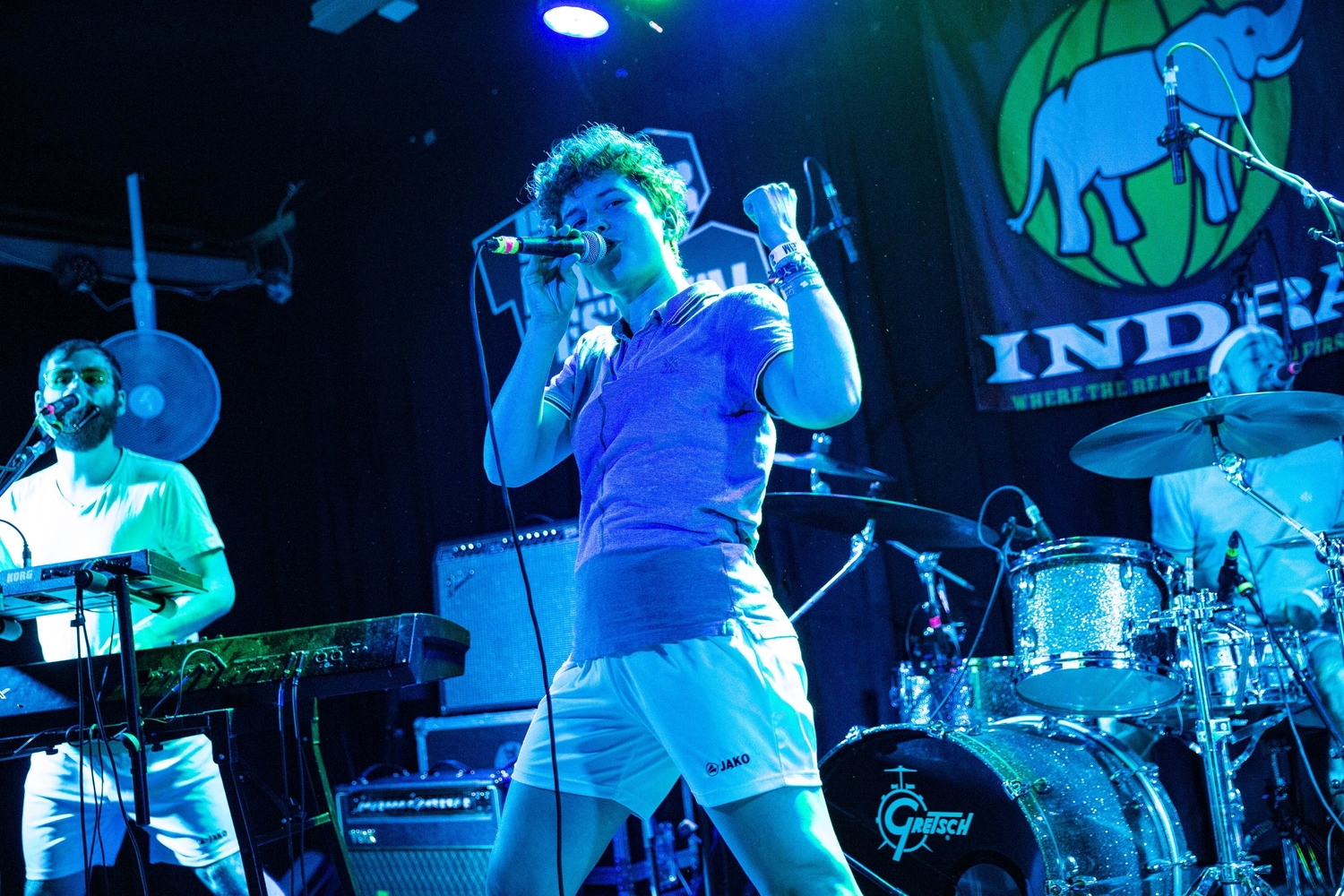 Heading out into the night, German pop quartet ok.danke.tschüss take to the stage at Indra, which claims to be the first venue The Beatles performed at in Hamburg. Bounding on, the group bring their playful pop style to the crammed room. Just taking a look at their name, which translates as "ok, thanks, bye", their humour rings out and throughout their fun sarcastic synth-pop set, it's chaotically colourful. Granted it may be slightly bizarre and cringe watching the band, led by vocalist Eva Sauter, bouncing about in sweatbands on a stage that hosted one of the most iconic rock bands of all time, but it's hard for their infectious excitement not to rub off a tiny bit.
Later in the evening, North London's Sorry take to the stage at Molotow Skybar. The DIY Class of 2018 alums impress as they always do with their lo-fi indie rock, with co-vocalists Asha Lorenz and Louis O'Brien delivering their signature deliciously dark sound with an exciting shimmer. Coming onto a choral version of Louis Armstrong's 'What A Wonderful World', they successfully transport the packed Skybar to their own little world, despite there being a few technical difficulties for them to overcome. Latest track 'Jealous Guy' - their first new music of the year - is an undeniable standout, with Louis and Asha's sardonic vocals leading the eerie anthem and driving their drooling-pop banger with biting intensity. The whole set shines with that special Sorry quality throughout, with the four-piece one again showing why they remain one of the most hyped about bands about. Sorry, not sorry.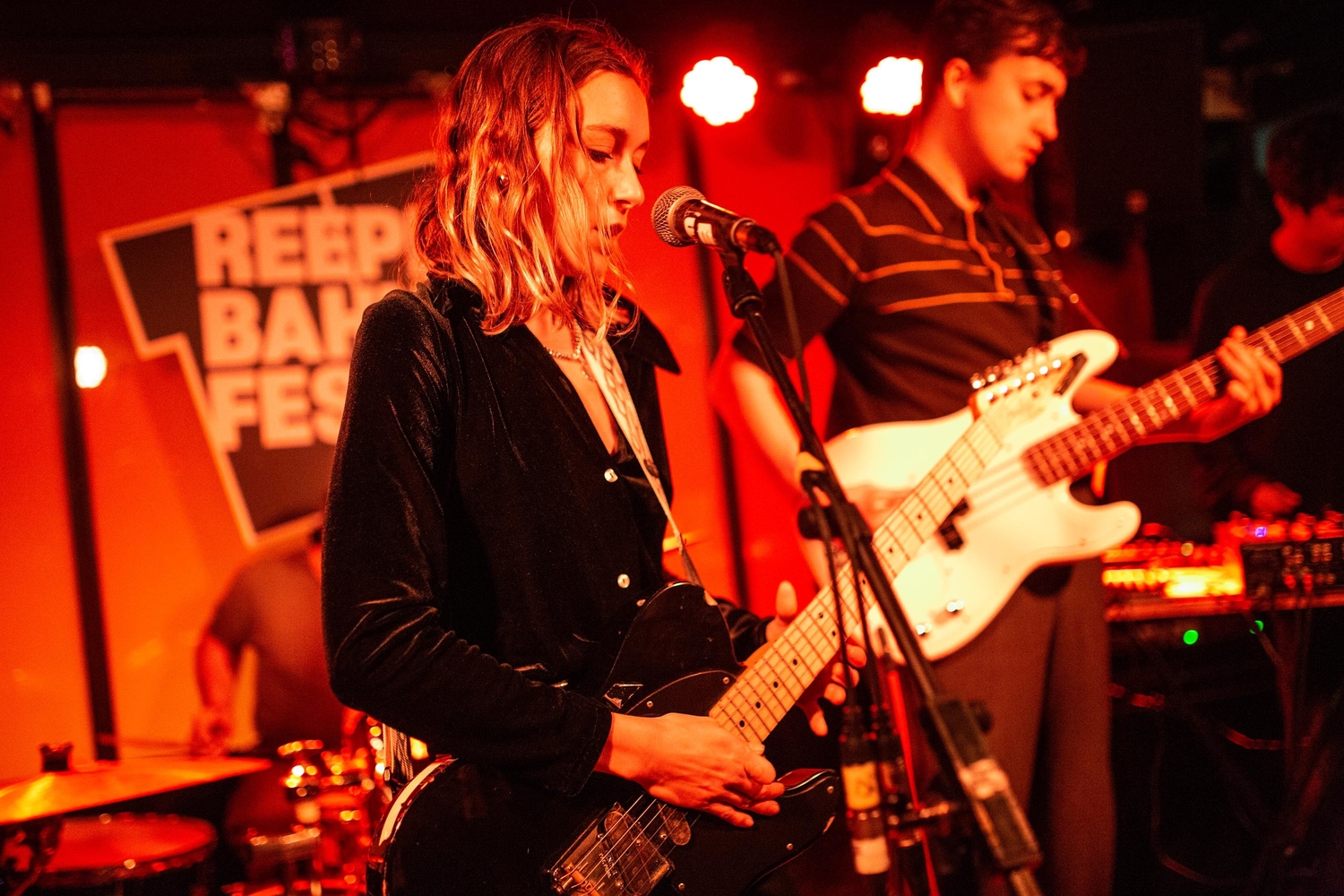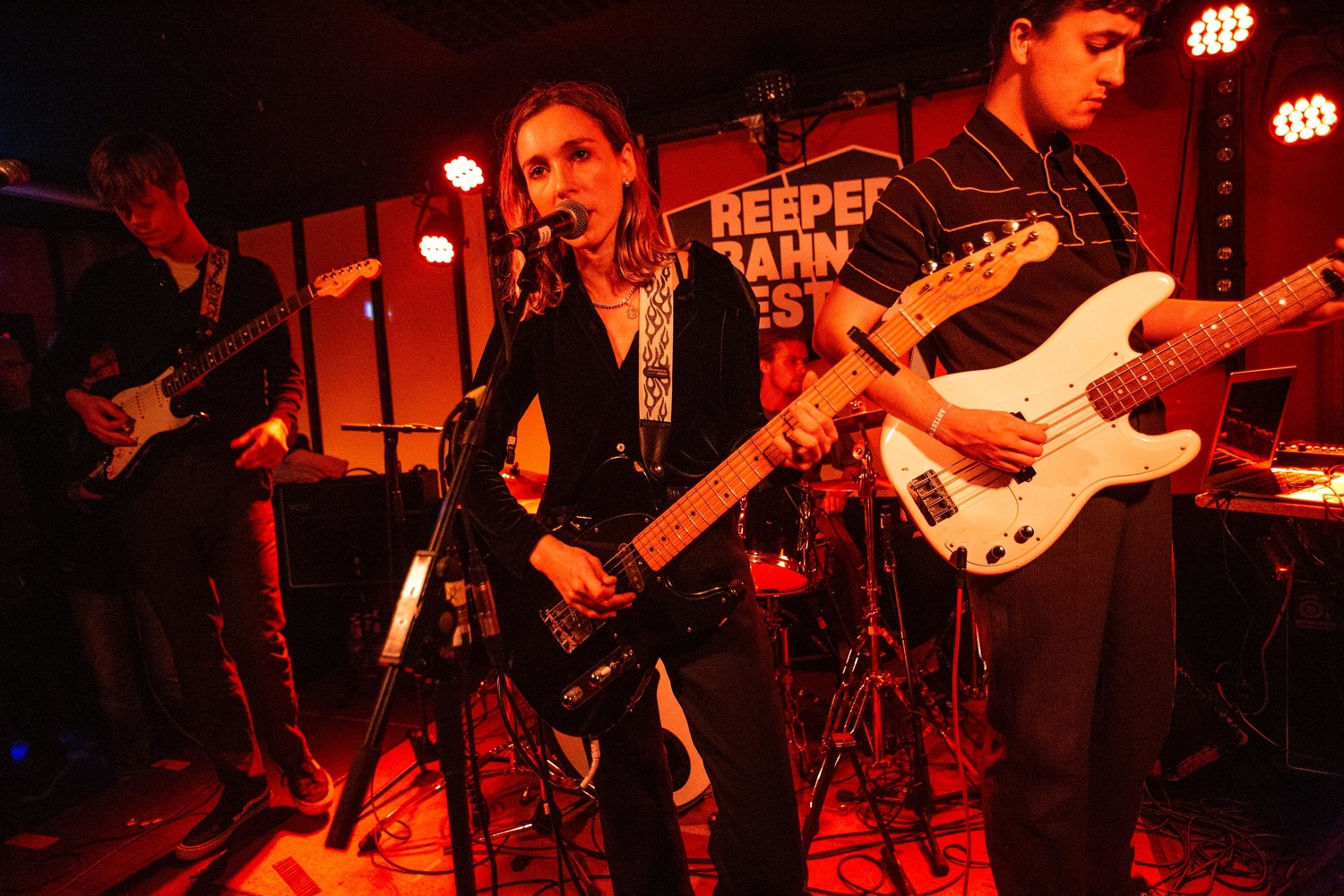 Featuring James Blake, Romy, Marika Hackman, yeule and more.