Live Review
Run The Jewels, Victoria Warehouse, Manchester
9th November 2017
This impossibly talented juggernaut rolls on.
Is there an opening act in the world better than Danny Brown? For a hyped up, industrially-scaled rap gig, probably not. He may have neatened up his trademark hair but there's no element of this particular man that isn't spiky, erratic and outrageous. Growing old disgracefully, Danny's interesting narrative makes for a rip-roaring set that can combine the high octane thrills of 'XXX' with an entirely different brand of chaos from 2016's 'Atrocity Exhibition'. Obscene, electric and ever so slightly unhinged Danny can barely take a step without leaving a smouldering footprint in the stage.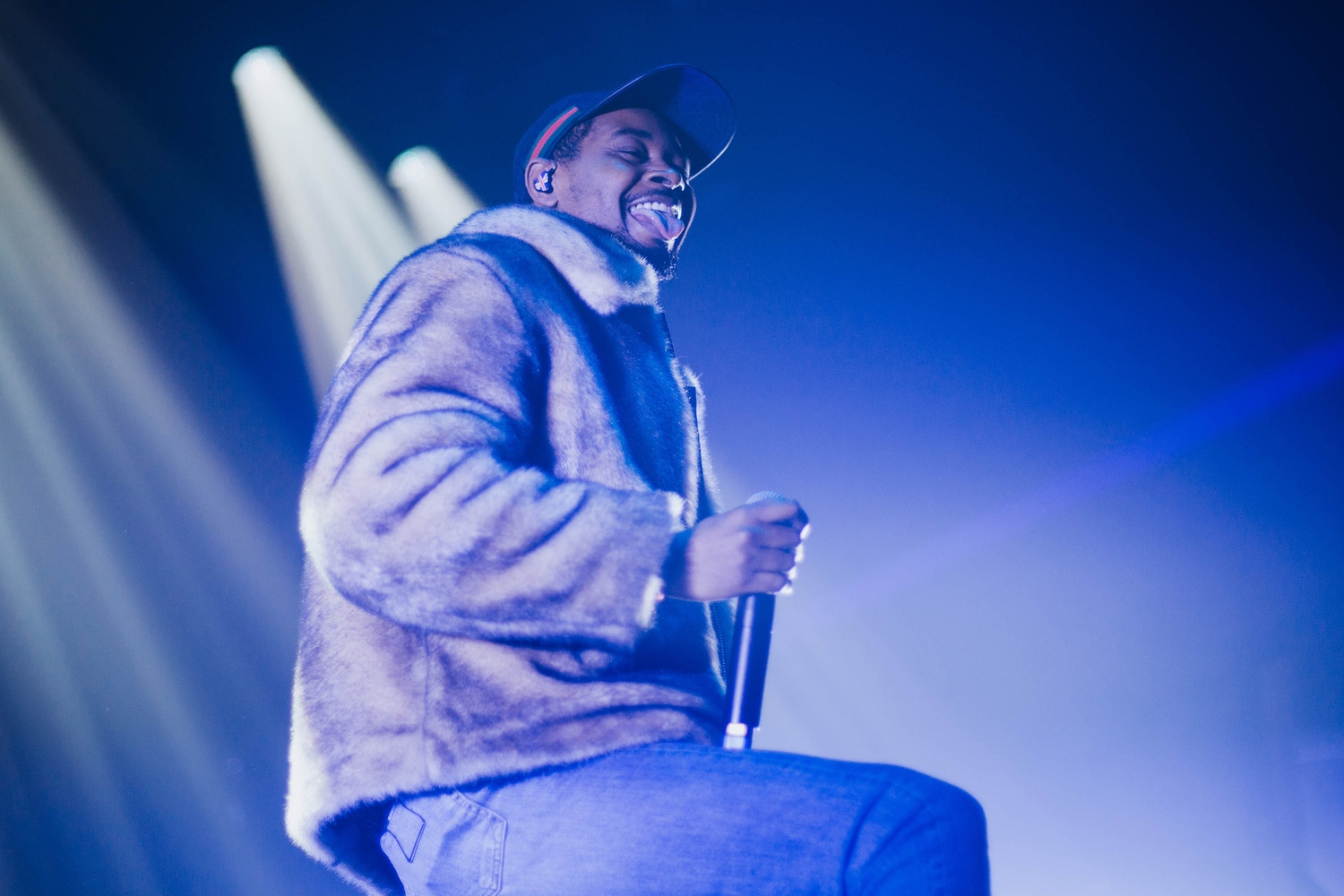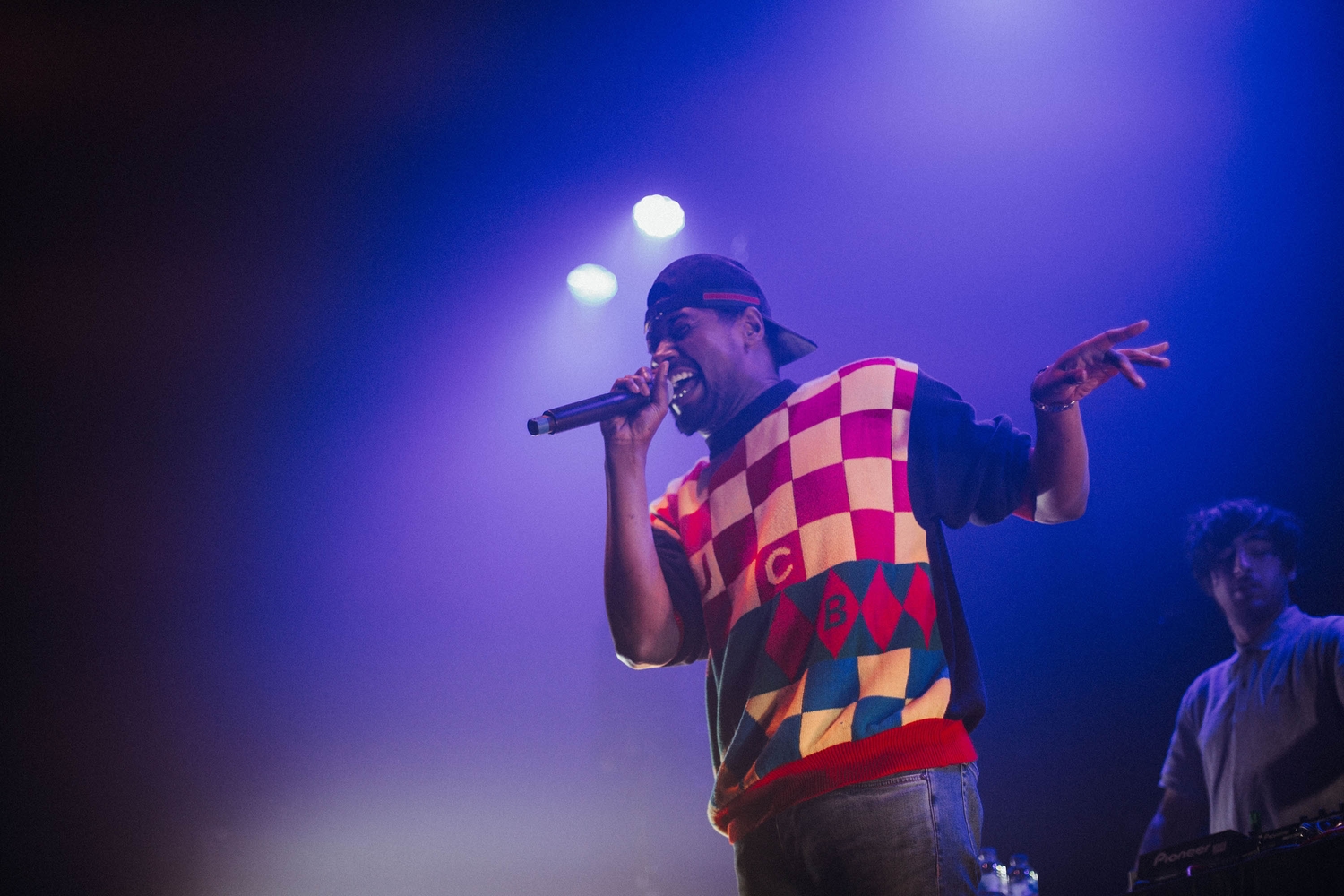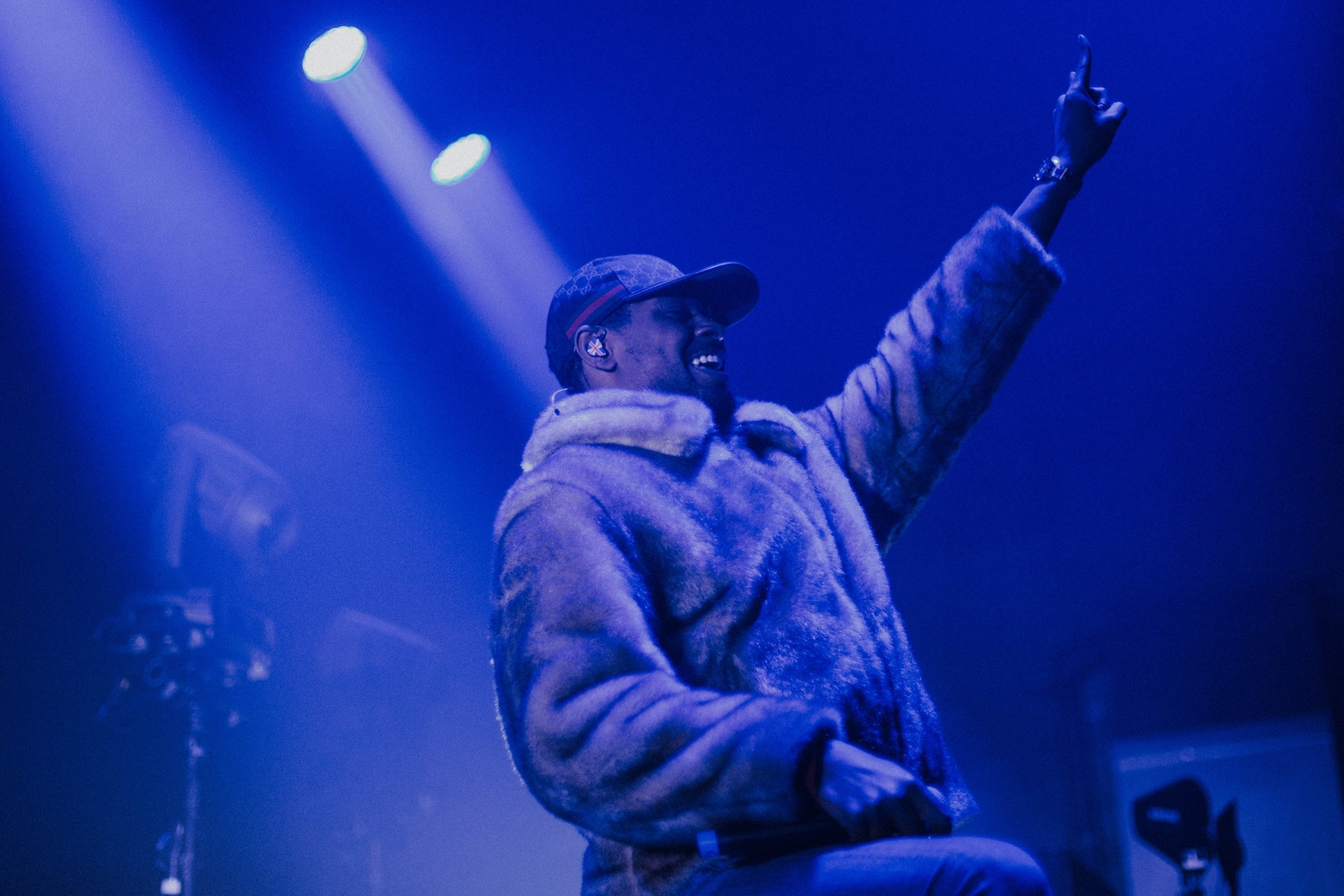 Whisper it quietly, but he's in danger of upstaging the main event. Events don't come much more 'main' than Run The Jewels though. They're on a tear that makes even the strongest of streaks look a little lame. If the startling rise of Killer Mike and El-P was a Hollywood script it'd probably be panned for feeling unrealistic. Why exactly would a rap duo be rubbing shoulders with prominent politicians, anyway?
It's a mostly blistering set. Only two tracks in 'Legend Has It' has the familiar chants of "RTJ" echoing around the venue. It's a night that the pair really showcase their heart, Mike delivering a sadly necessary command to "keep your hands off women". It's met with one of the loudest cheers of the night. Breathlessly RTJ race through a trio of 'RTJ 3' songs before revisiting their first two records with favourites 'Blockbuster Night Part I' and '36" Chain'. The emotions run close to the surface though, Mike tearfully retelling how the last time he was in the country was around the death of his mother. The duo dedicate many songs to those who couldn't be there, who left too soon. A lament that even finds itself vocalised in penultimate song 'Thursday In TheDanger Room'. It's a sombre end altogether, with closer 'A Christmas Fucking Miracle' and equally heavy one-song encore 'Angel Duster'. Latest track 'Mean Demeanor' is strangely absent from a set that manages to pull double figures of tracks from RTJ3.
The show is augmented with guest outings from BOOTS and Danny Brown that add depth and surprise, and make up for some old jokes retold. The duo are no strangers to Manchester, making seemingly yearly stops of ever increasing scale and there's a distinct sense that we face an act on the cusp of an evolution. This doesn't feel like the Run the Jewels to take back to your hotel room and put a TV through the window, this feels like two guys to take to your favourite, darkest bar and have a long heartfelt chat with.
The bombast is still there, there's still the swagger and the shout, yet it's the quietest moments, the smallest movements that leave the largest impression. This impossibly talented juggernaut rolls on. Being unstoppable though doesn't mean you can't change direction from time to time.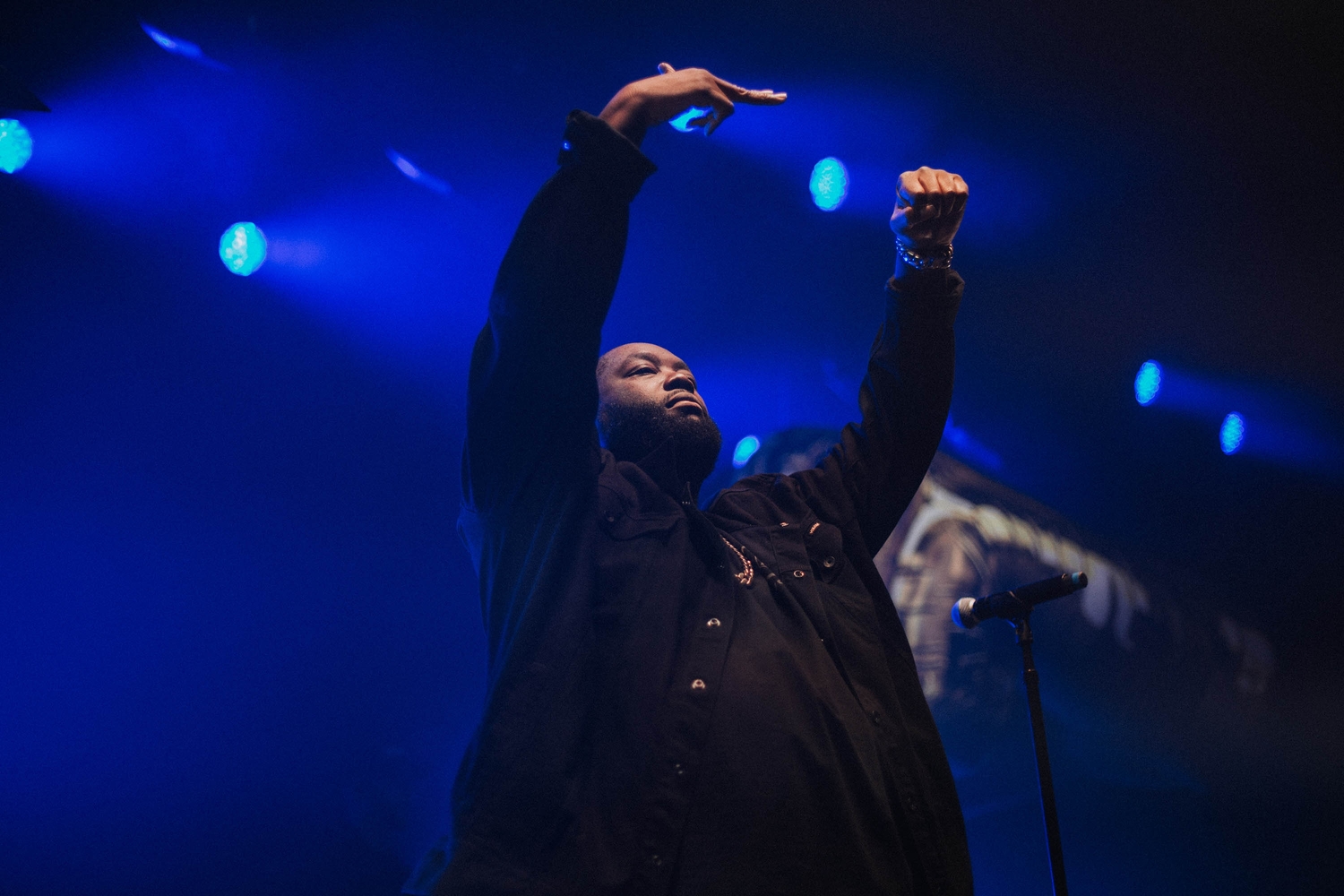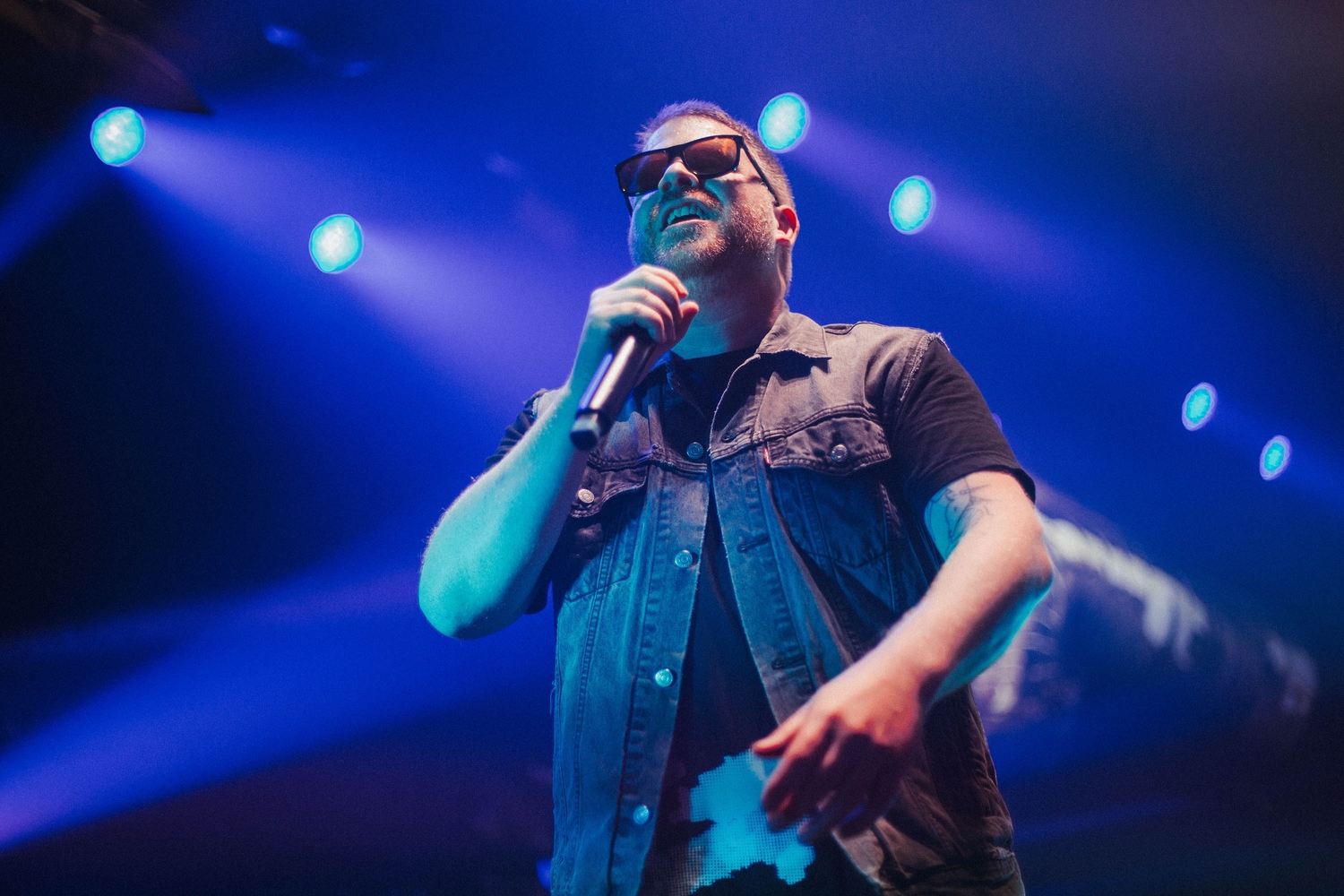 Photos: Leah Davies Lombardi
Read More
Featuring James Blake, Romy, Marika Hackman, yeule and more.