Report
The Magic Gang, Bermondsey Social Club, London
21st March 2018
Landing unexpectedly in the top ten midweeks with their debut album, tonight's knees-up with DIY and Yala! Records is a celebratory slice of ridiculousness.
Tucked inside a jam-packed railway arch, amid the industrial outer-reaches surrounding Surrey Quays shopping centre, The Magic Gang's big moment has been a long time coming. Putting out their first ever track 'Bruises' an almighty half-decade ago, their self-titled debut album has been literal years in the making, tour after manic tour further honing a band with heaps of raw talent. And now, headlining their own album release party at long bloody last, with the so-excellent-we-gave-it-5-stars 'The Magic Gang' out in the world, they find themselves in an unexpected position; vying with two dusty old Ed Sheeran albums for their place in the charts. At time of writing, The Magic Gang are sitting pretty at number ten in the mid-weeks; a hugely impressive feat.
It's also a welcome surprise, and fully entering into the ridiculous spirit of the traditional chart-chase, The Magic Gang are flogging copies of their record tonight with free extras of special sauce (this may or may not consist of tequila shots - we couldn't possibly say) and enlisting their Yala! label bosses as Apprentice-type salesmen, roaming the floor to help further close the gap. For all of their easy exchanges - particularly memorable is an impromptu lift-jazz solo from Gus Taylor during a tuning break - there's a sense that, as well as celebrating the present, The Magic Gang have seen a glimpse of just how much bigger they could go yet. They're hungry for it, and the sight of a certain ex-Maccabee, Felix White, howling along to every word at the side of the stage is a firm indication that this lot could soon step up as the successors to their label boss' former band if they carry on like this.
In typically unfussy fashion, best mates Abattoir Blues open the night with blistering, pummelling attack, Harry Waugh tossing aside a soppy speech he's been working on all day in favour of being lost for words instead. Along with more or less everyone else in the room, Harry reappears in the pit later on for an especially raucous rendition of 'All That I Want Is You', and The Magic Gang are all cheesy beams as the crowd takes over lead vocals. And hearing "old but gold" favourite 'Jasmine' being roared on a par with the comparative baby anthems 'Your Love' 'Slippin'' and Kris-led crooner 'I'll Show You' proves that The Magic Gang just don't have a duff moment in them.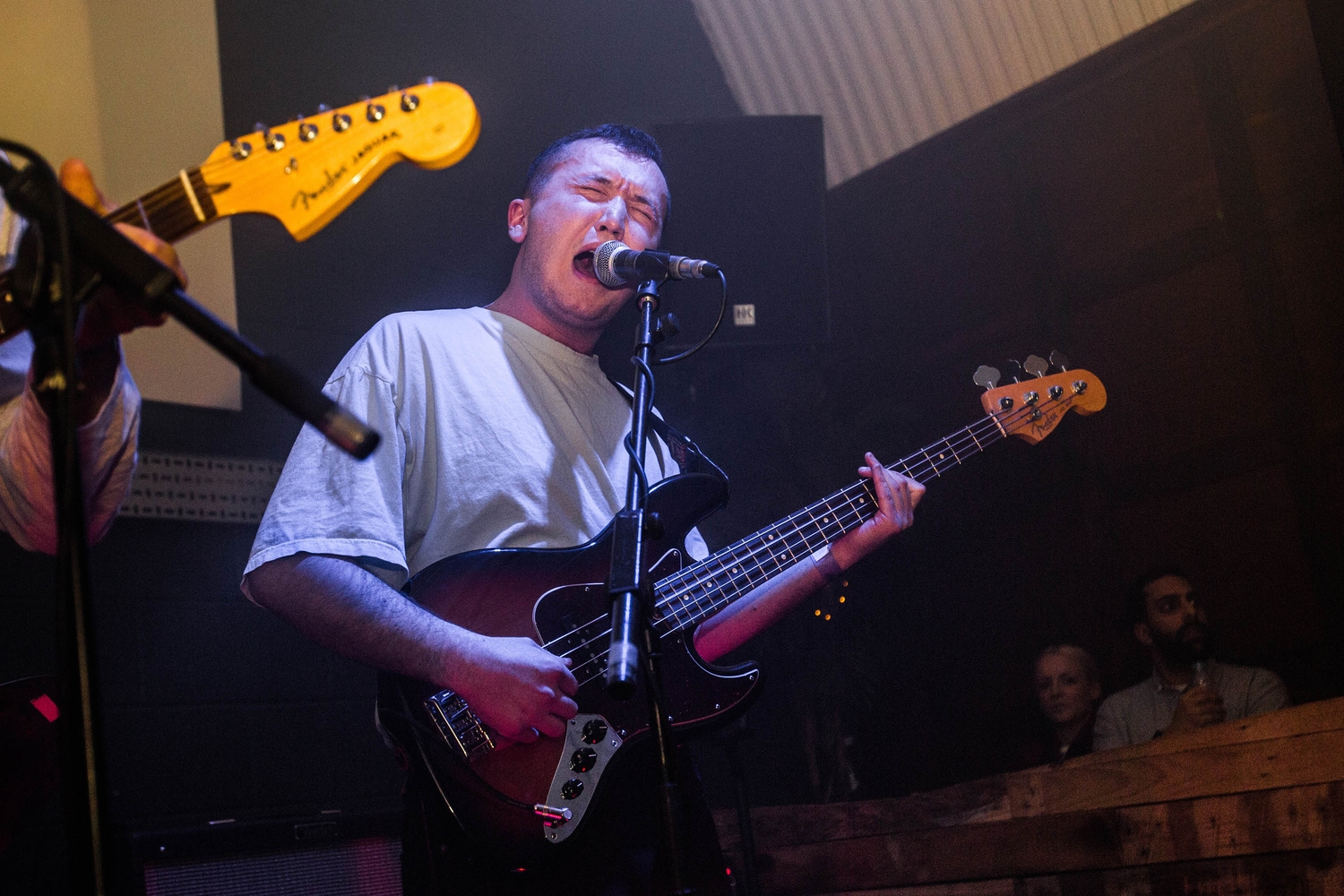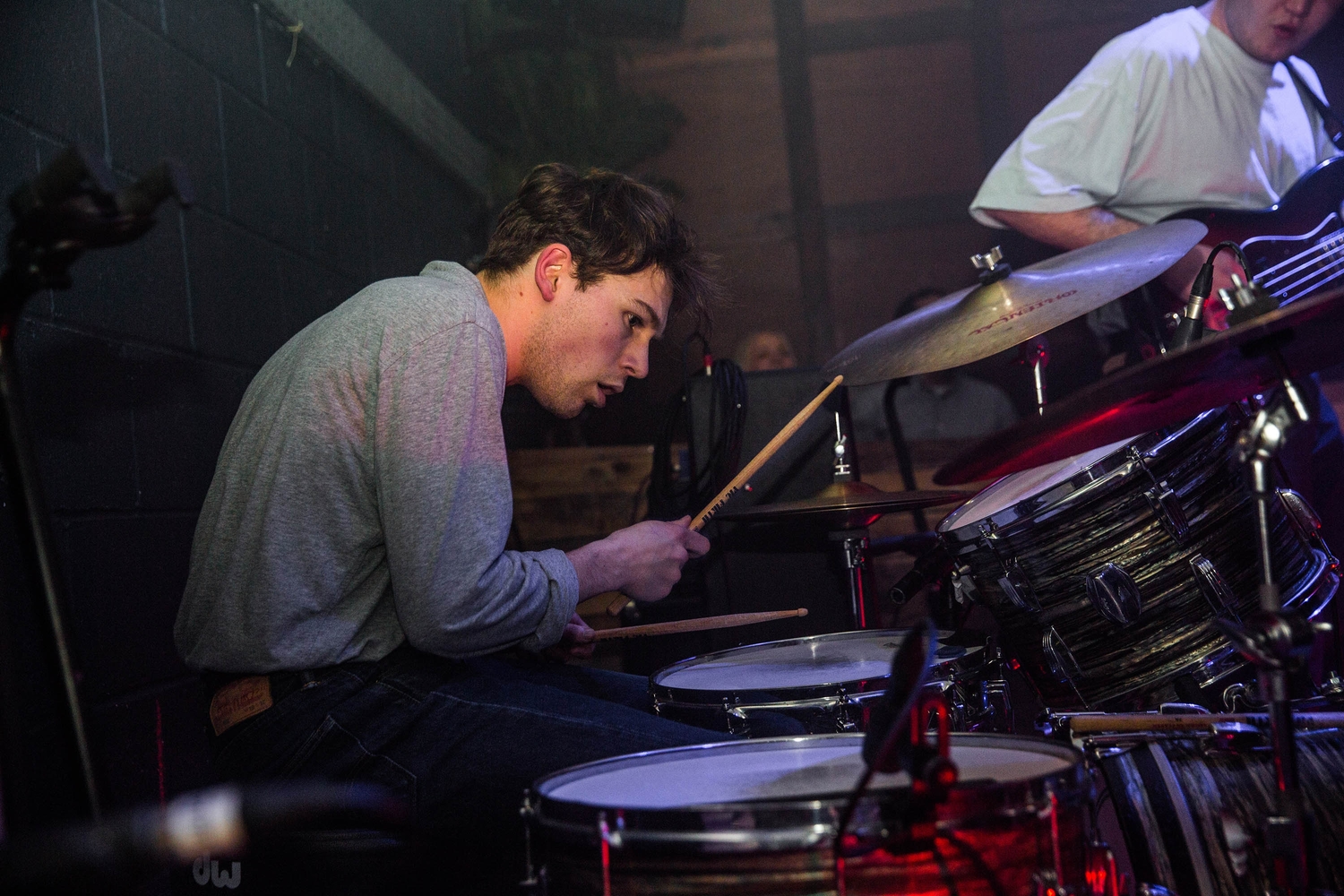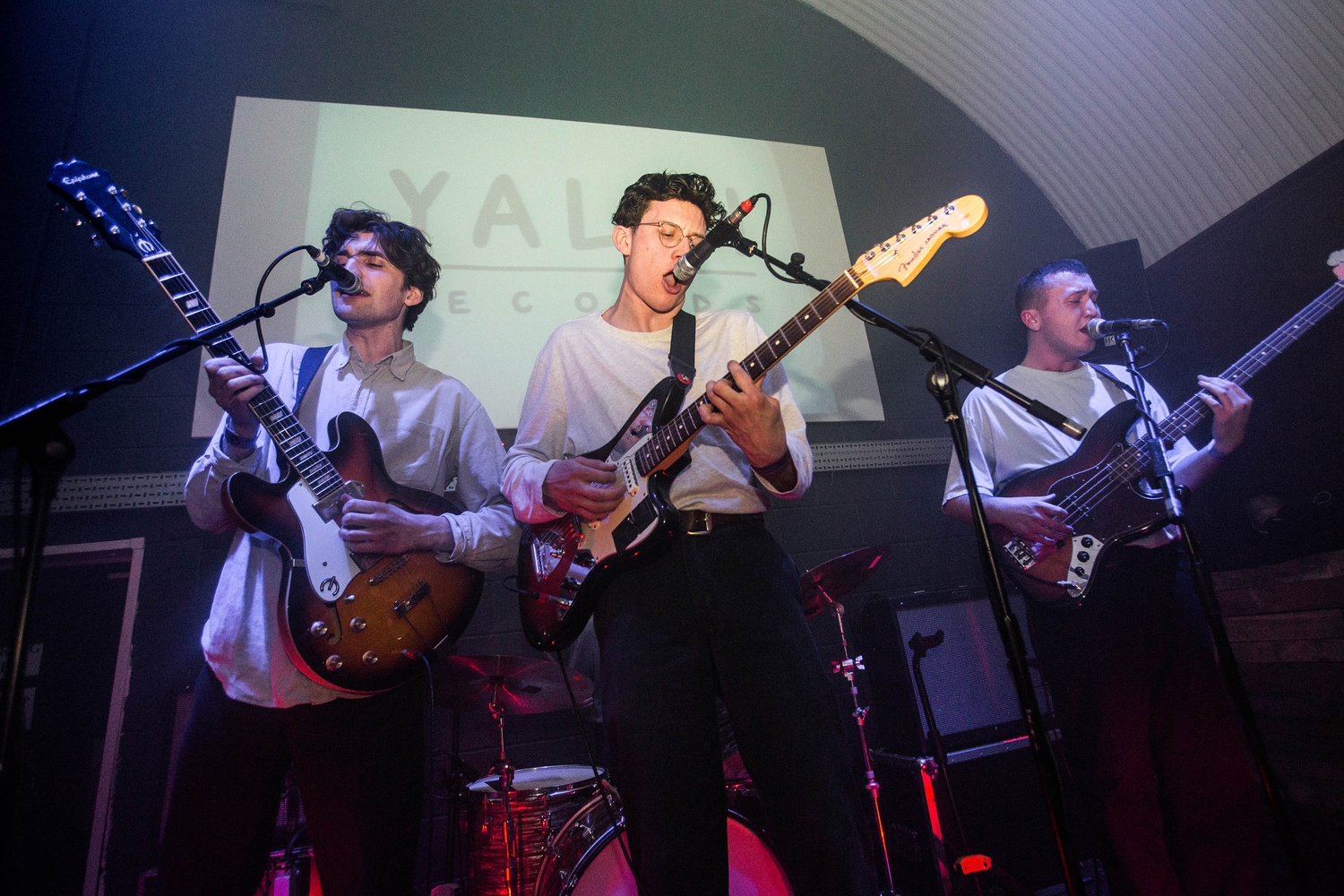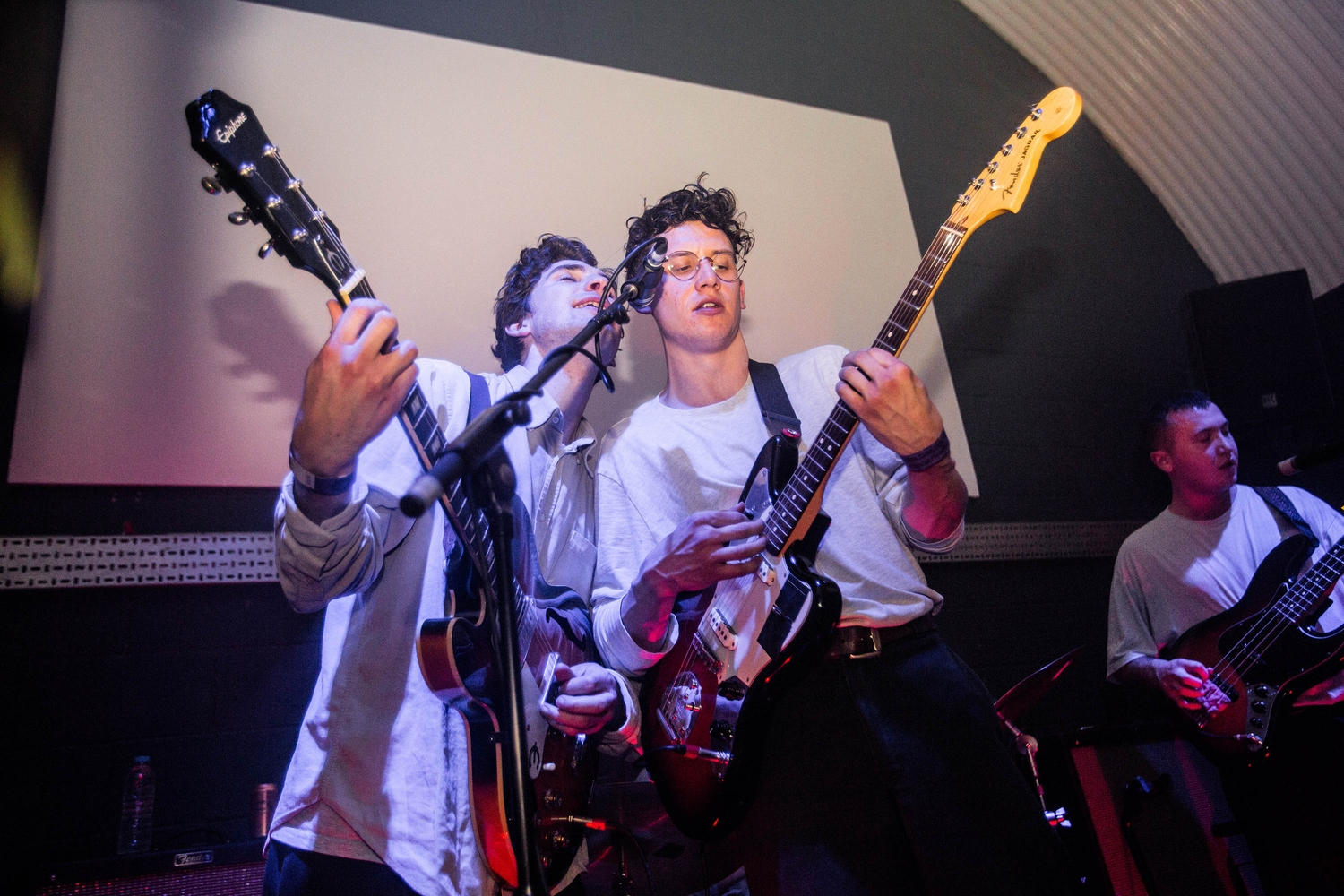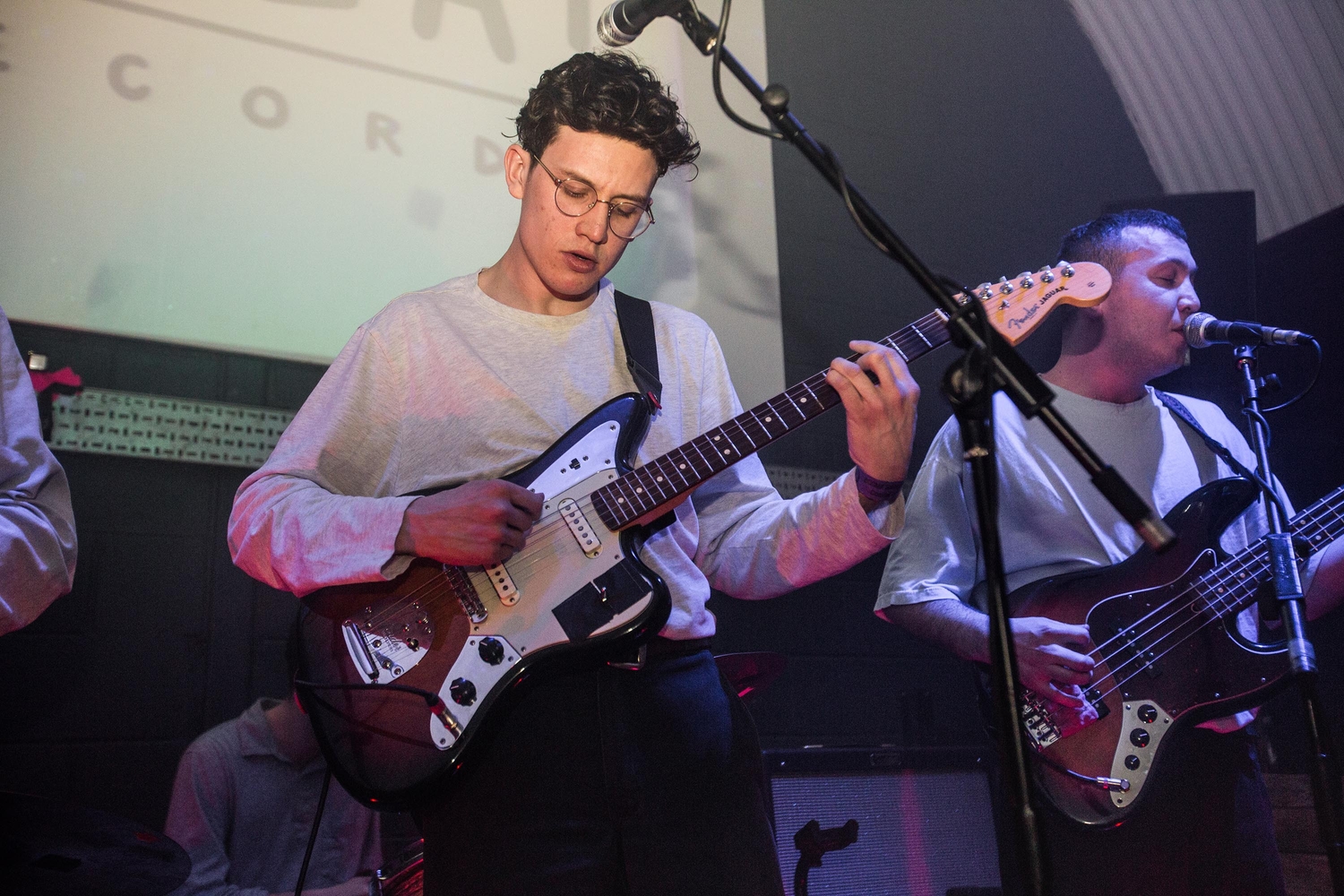 Read More
Featuring James Blake, Romy, Marika Hackman, yeule and more.