Live Review
Night 3 of Hello 2022 delivers hits & hedonism from The Umlauts, English Teacher & more
18th January 2022
Brighton nutcases Keg and widescreen Manchester newcomers Mewn completed the all killer bill.
We're already three quarters of the way through DIY's Hello 2022 - a dizzying four-night run through 16 buzzy new artists destined to give you ultimate 'I was there' cred in years to come - but the vibes aren't letting up at London's Old Blue Last. In fact, tonight, the venue's live room is packed to capacity before the first band even steps on stage, with a queue steadily snaking through the venue for the rest of the evening.
Not to rub it in for the latecomers left outside, but the night's line up - from more cerebral beginnings to full on club-ready bangers by the end - is a four-for-four winner that overflows with audible potential. It's opened by Manchester's Mewn, who might not be the most bolshy band on the bill but create a more mature kind of confidence - singer Daniel Bluer helming a set that nods to the sweeping, emotional crescendos of Arcade Fire crossed with a sort of earthy Elbow-ness. The likes of twinkling closer 'I'm Only Talking' are more likely to waltz you around the floor than create a mosh pit in the middle of it, but Mewn still experiment: not least via their guitarist, who sporadically begins playing her guitar with a screwdriver for optimum tremor.
"Old Blue Last, are you ready to rock?! I'm on top form tonight baby!" declares wild-eyed Keg frontman Albert Haddenham midway through the band's following set. He may not be humble, but he's also not wrong: a madcap bunch that come on like Squid channelling the reckless abandon of Sports Team, tonight the Brighton band and their irrepressible leader are utterly magnetic. Contorting and punching his way around the tiny portions of stage not filled by the six other band members, Haddenham spends the next 30 minutes lyrically lambasting Michael McIntyre one moment and seemingly speaking in tongues the next; musically, they're all yelping, loose-limbed indie-art-punk fun. Keg, you sense, are going to have a very good 2022.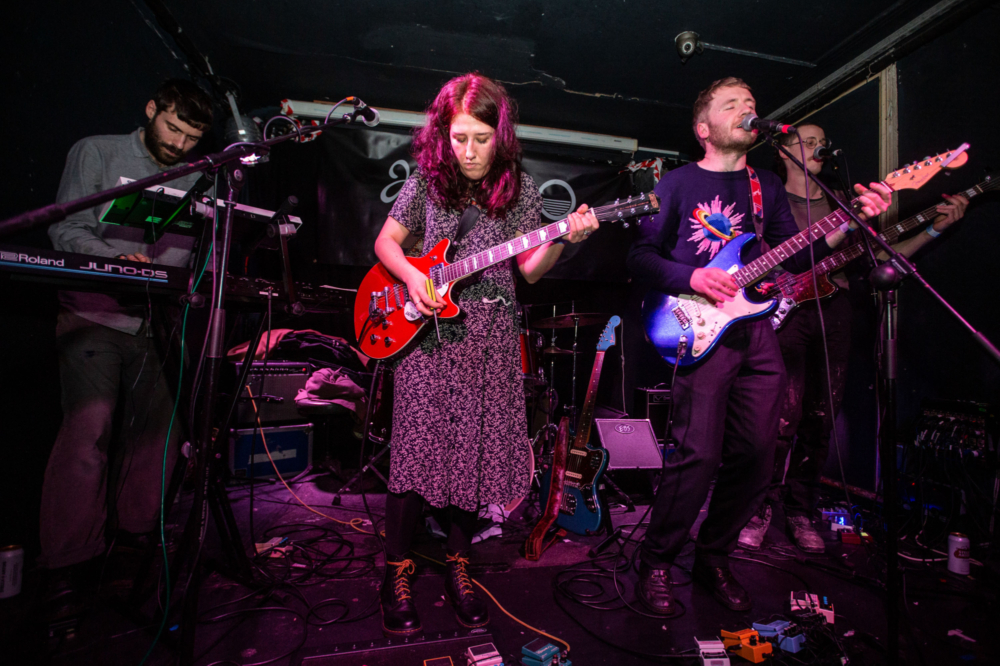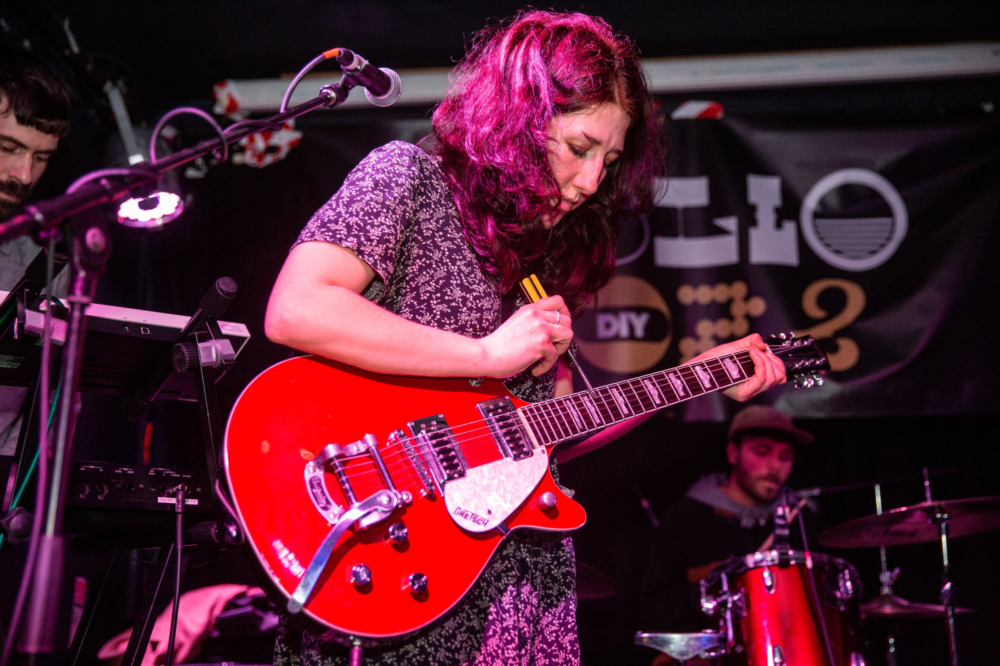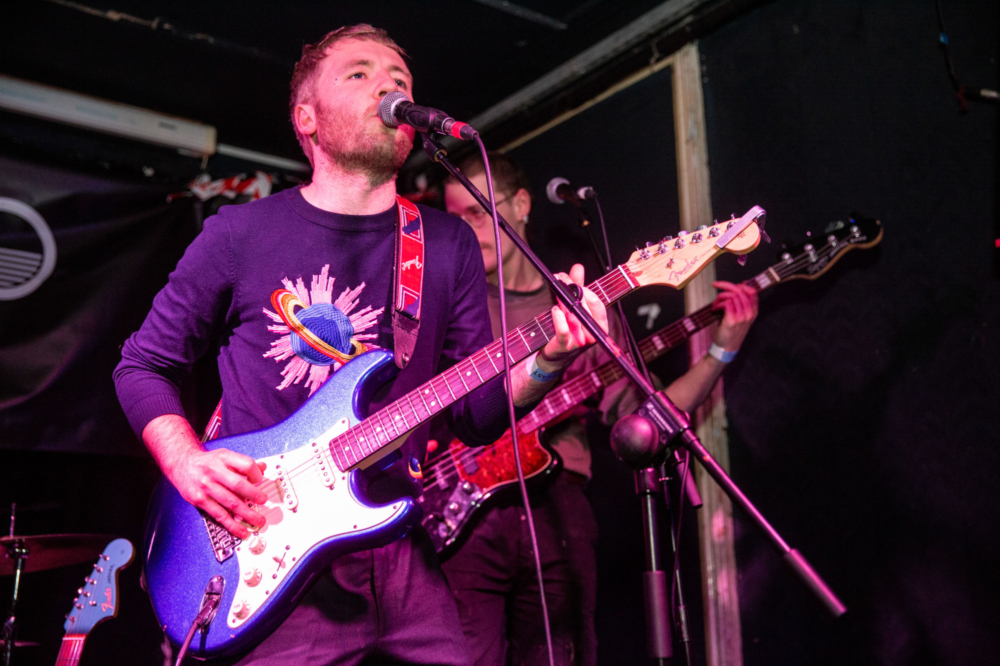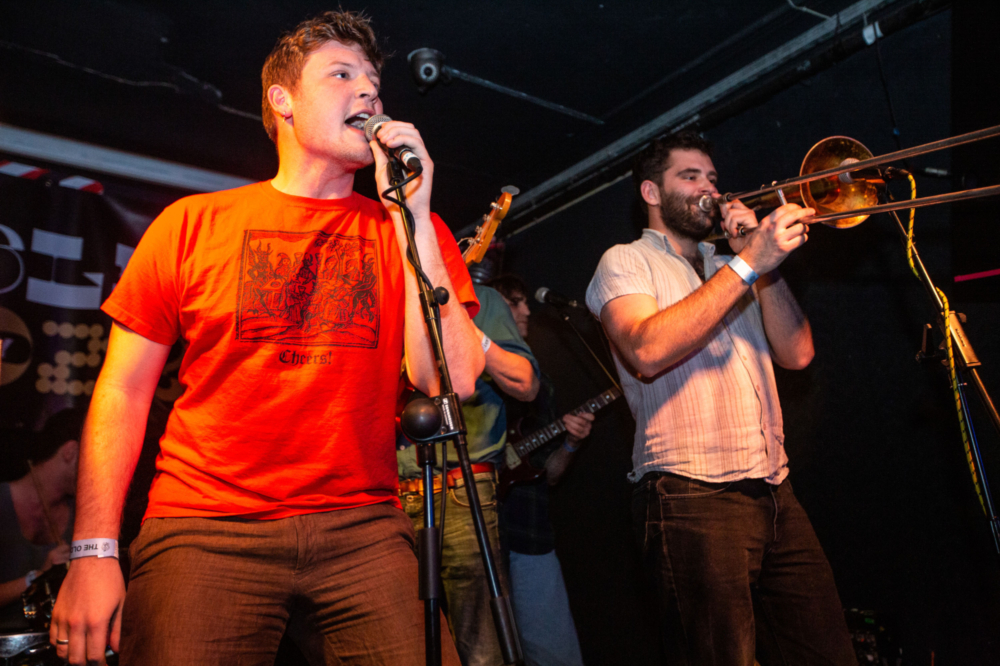 Fresh from being inducted into our Class of 2022, Leeds' English Teacher have already proven their chops on a DIY stage or two before. But with every passing month, singer Lily Fontaine seems to be growing in confidence, able to command the room with a sweetly romantic piece of spoken word just as successfully as when she's behind a keyboard, delivering the frustrated clap-back of closer 'R&B'. It's that song that already clearly has a fanbase in the room tonight, the front rows jumping gleefully to its antsy rattle, but English Teacher have many more tricks up their sleeve: a new track that takes a more Hole-esque '90s route already sounds massive.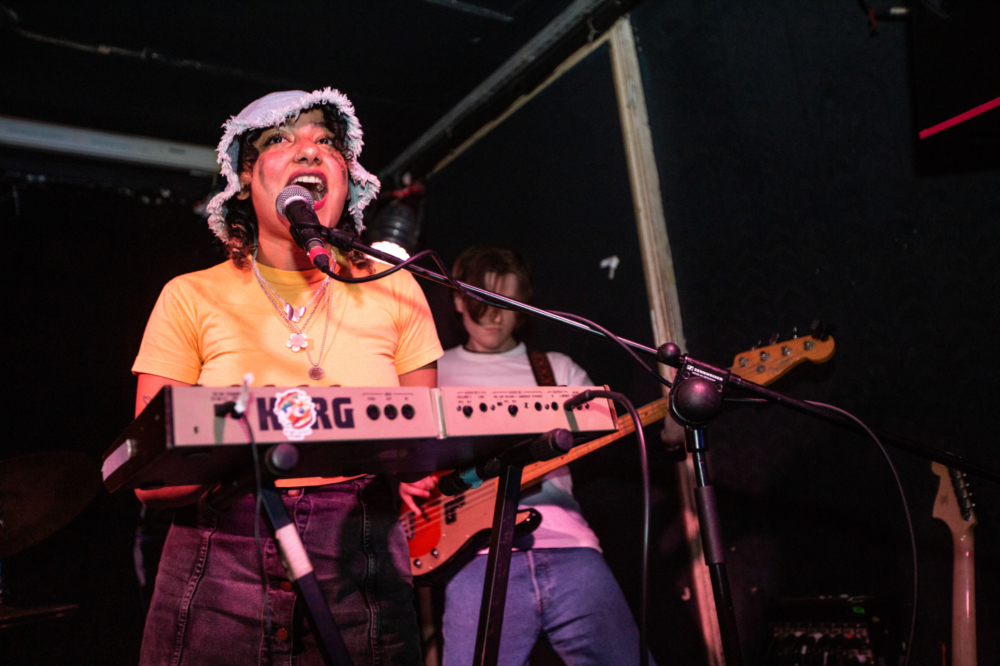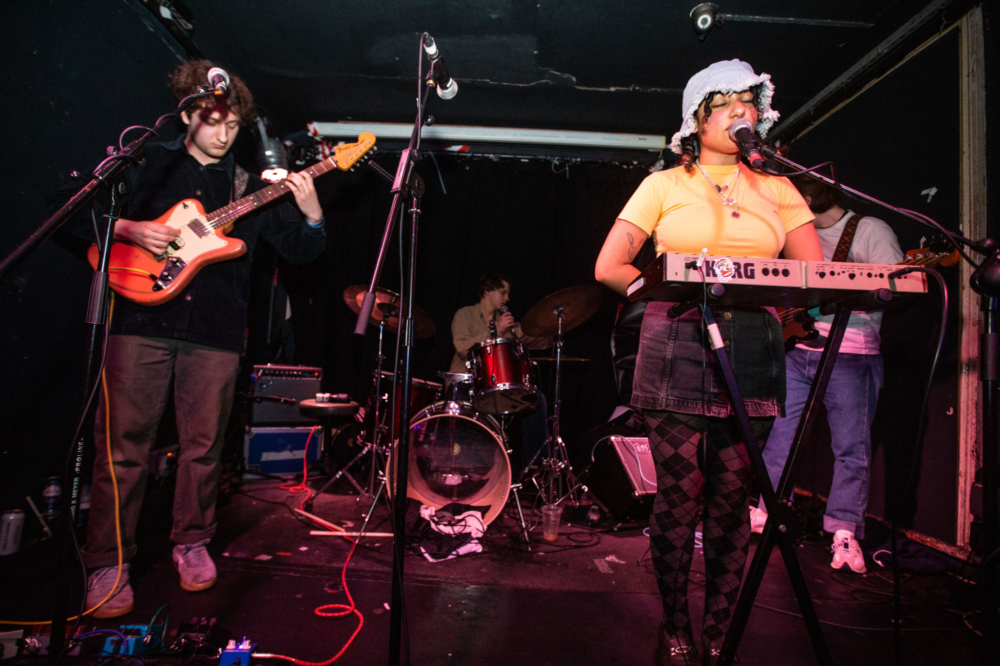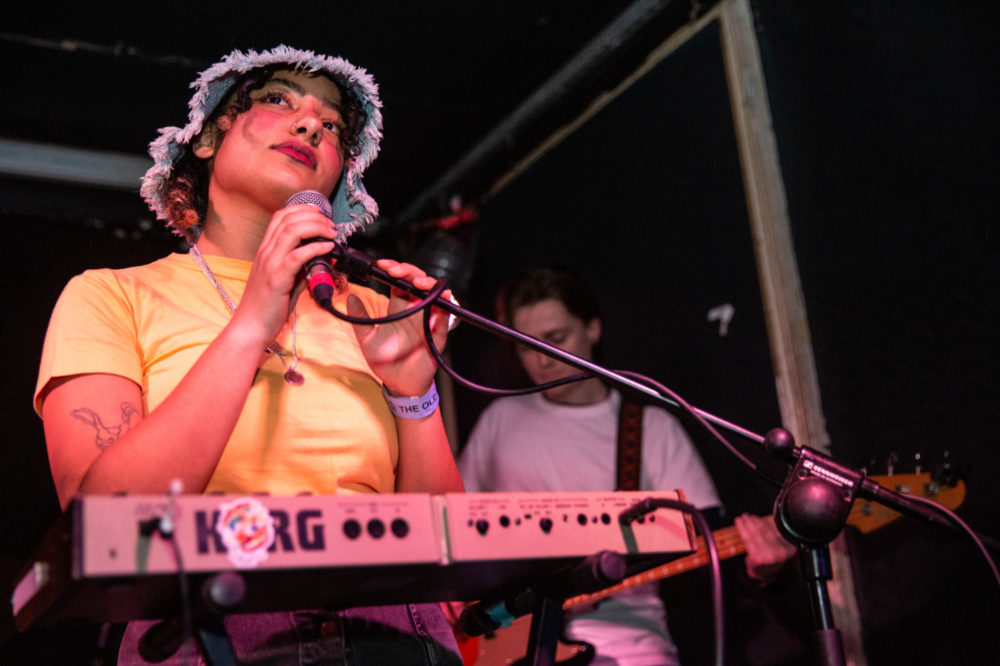 If you've ever wondered what it would sound like watching someone make dolphin noises in the middle of Berghain, then The Umlauts have evidently pondered that question too. Midway through their set, co-vocalists Annabelle Mödlinger and Maria Vittoria Faldini stand gleefully making throat sounds as rattling percussion and propulsive, dark synths abound around them. Hailing from across the continent, The Umlauts embody a sound that's rooted as much in the dark corners of German nightclubs as it is in the more avant garde end of south London. It could present as cold or inaccessible, but instead it's heaps of fun - an oddball party of mad sounds that feel genuinely fresh.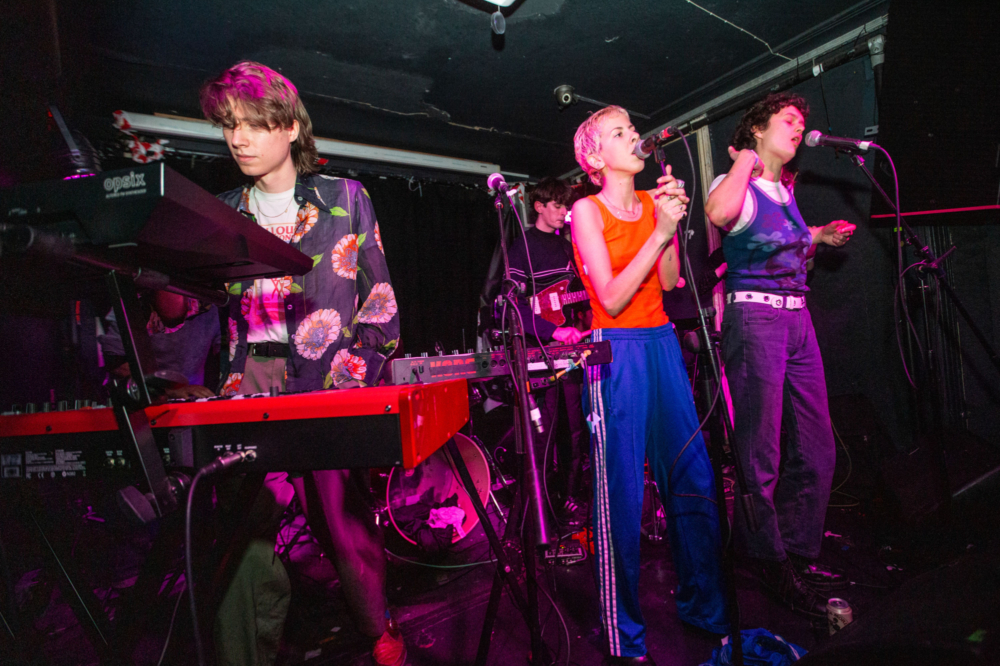 Read More