Live Review
Crowdsurfers, mosh pits and general carnage are the order of the day at Yowl's celebratory Jäger Curtain Call headline show
The sold-out bash at The Lexington was one to remember.
If the saying goes that slow and steady wins the race, then tonight's show – Yowl's first hometown headline in six months and the second of this year's Jäger Curtain Call gigs – is proof that playing the long game can sometimes not just win it, but set fire to the race and send hordes of flailing limbs dancing all over its flaming corpse.
To say that tonight's show is somewhat of a victory would be an understatement. It takes approximately 45 seconds for the first crowdsurfer to come barrelling over the top of the sold out room when the South London quintet take to the stage. But first, Hull's Lumer arrive to set the bar.

If, traditionally, Hull hasn't exactly been the epicentre of exciting new music, then recently its been having something of a purple patch. DIY faves LIFE have been drawing eyes to the city for a while now, while newcomers Vulgarians are also worthy ones to watch. Lumer, meanwhile, stake a considerable challenge for the crown tonight. Full of taught, post-punk judders and sleazy synths, theirs is a sound that ploughs all corners of the underground – from murky back alleys wth your collar popped against the wind, to murkier clubs, knocking back one too many. Singer Alex Evans twists and jerks, howling like Faris Rotter plugged into the mains, while the band around him conjure up a propulsive, dead-eyed yet danceable storm.

South Londoners Sistertalk have been quiet of late. Having cast rumbles throughout the area's live circuit at the start of the year, they've been locked away whittling their wares and prepping their first proper release (it's due at the top end of next year, we're assured). It means that their live show has been given something of a jolt of new material, the jagged guitar slices of old finding new friends among more sprawling, sneering recent additions. Immaculately suited in pinstripes as ever, the whole effect is of a particularly sharply dressed gang about to do you over; the dancing crowd don't seem averse to the idea at all.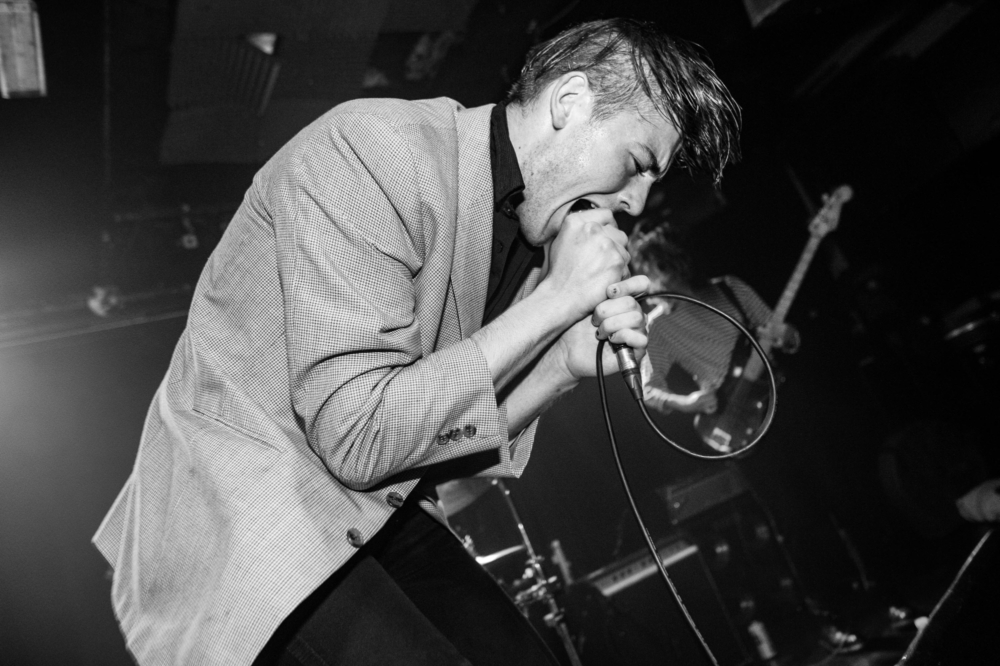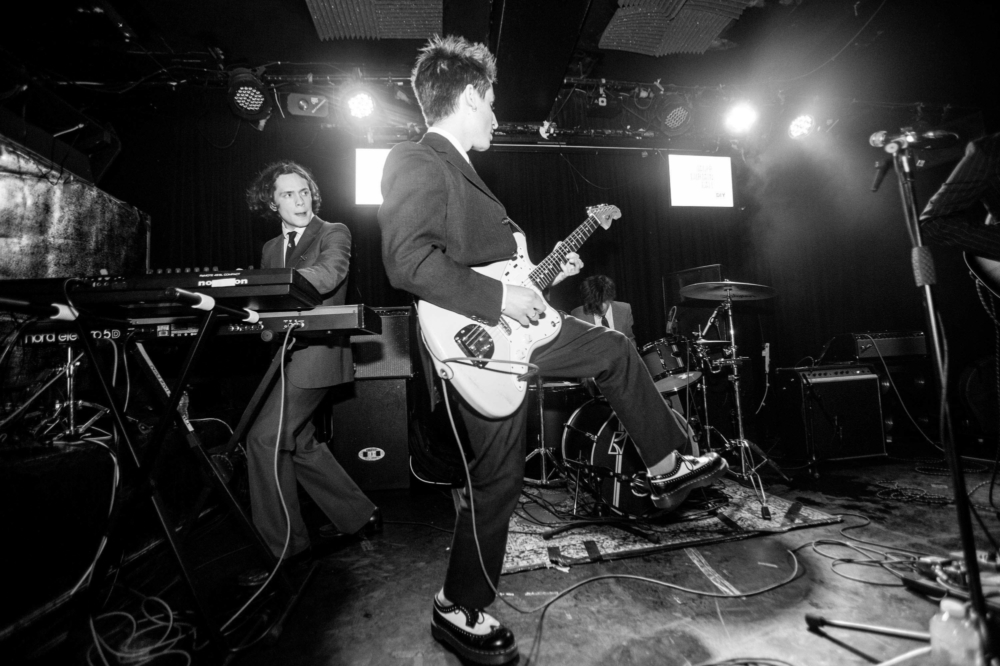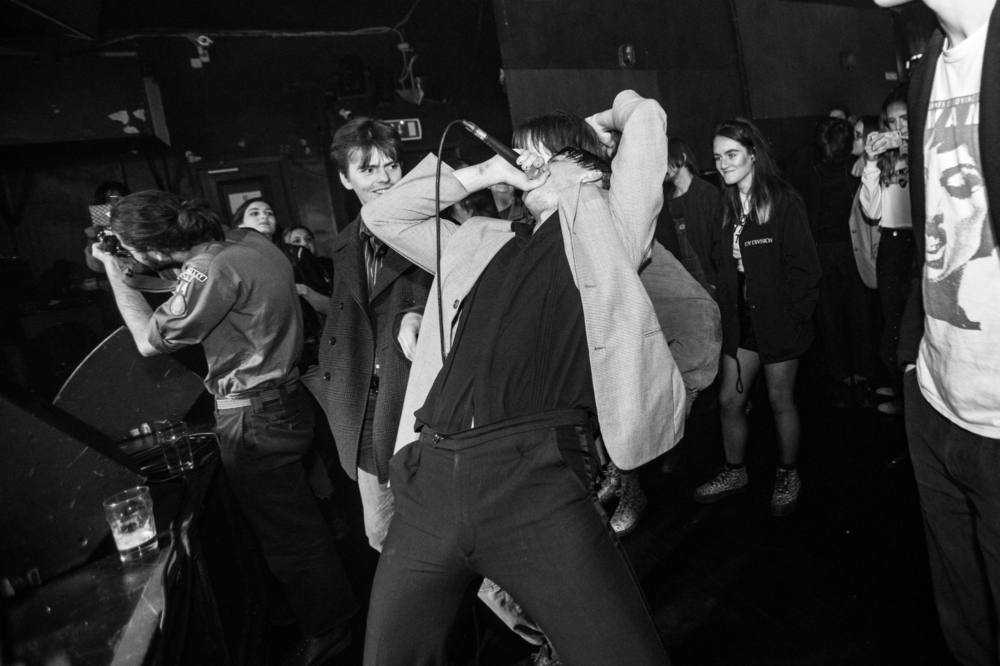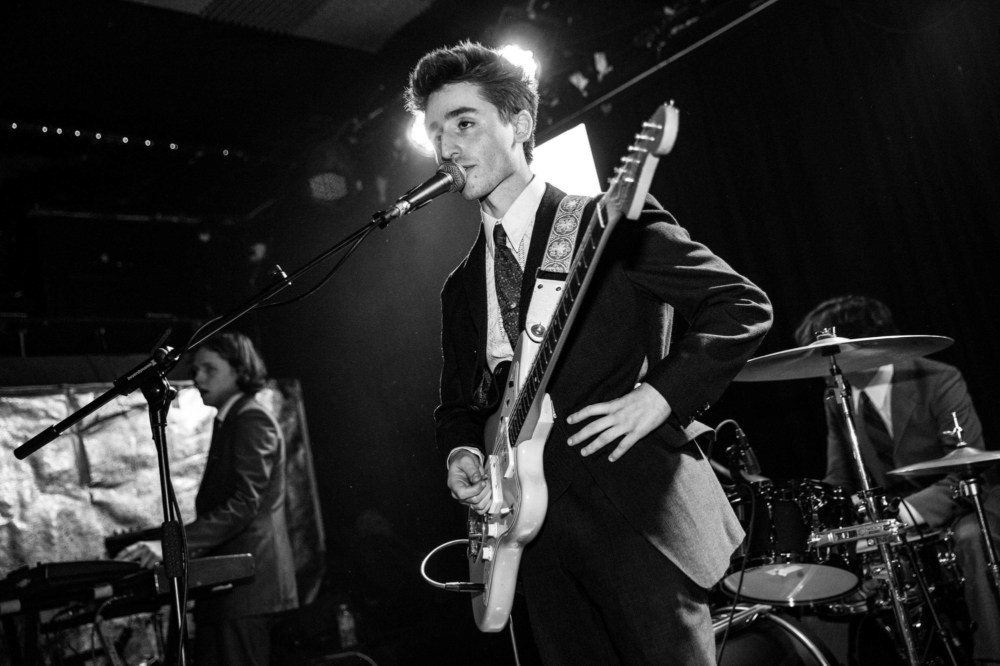 By the time that Yowl arrive, The Lexington is rammed and, rather than the standard crowd of arms-folded London industry types casting judgement, it's clear that tonight's gathered throng are Proper Fans. They launch into the slow creep of old track 'The Imminent Return' and by the end of it, singer Gabriel Byrde's already in the crowd. From there comes a steady stream of punters launching themselves across the room, one slugging from a full red wine bottle while in mid air, another attempting a two-layer surfing pile-up.
New track 'John The Collector' – released earlier in the week for Jäger Curtain Call – finds an entire room dancing to a song about slicing the faces off your friends, while the lolloping bridge of 'Saturday Drag' is the biggest sing-along about Valium you're likely to hear for a while. However, though there might be an innate darkness to their lyrical themes and Byrde's lurching, boxer-style stage movements, there's plenty of sly hooks to be found here. A new track has an almost late Beatles-y slant to its melody, while recent single 'Warm (in the Soft White Fire of Modern Living)' finds guitarists Ivor Manley and Mike Rudge's wonky lines dancing around each other in a manner that Graham Coxon probably wouldn't hate.

It all adds up to something that feels like a genuine moment. Rather than just another band coming out of a buzzy scene, Yowl have trodden their own path, taken their time and grown into something far more exciting. Now, with a real fanbase awaiting their next steps, they're starting to reap the justified rewards.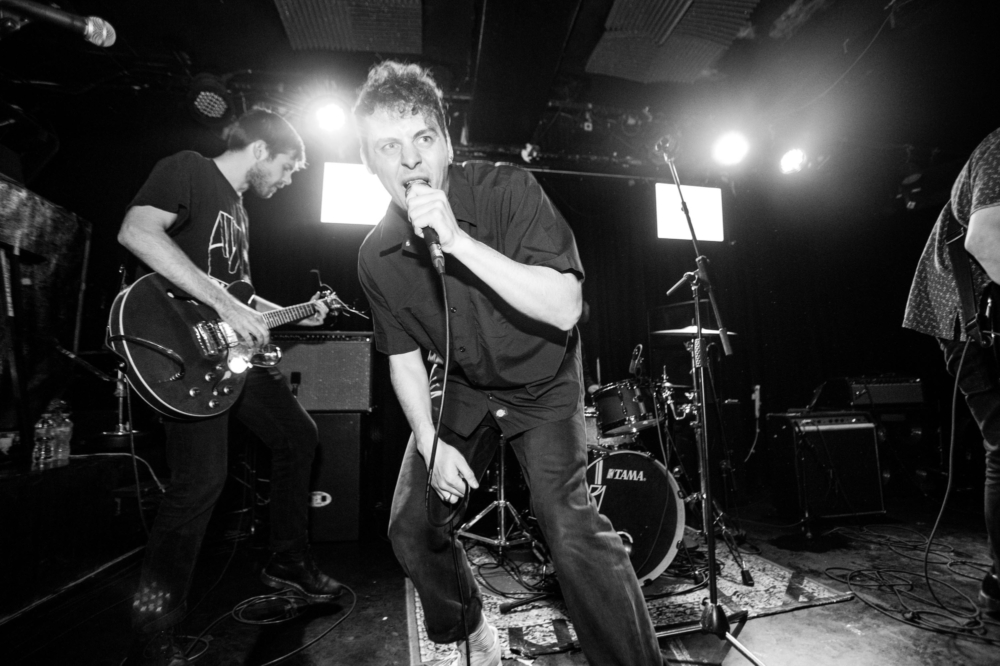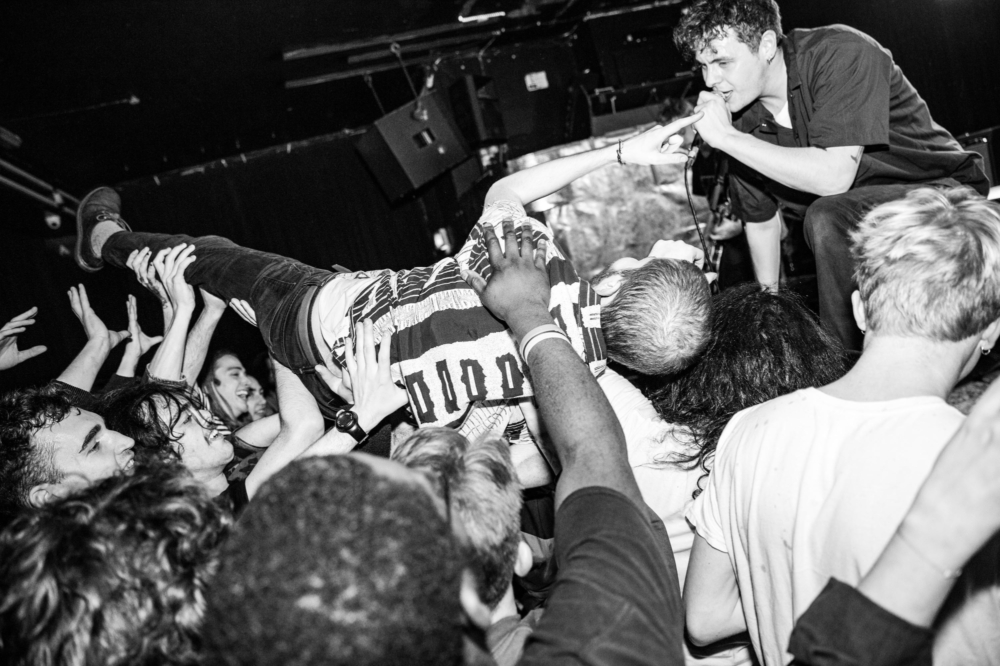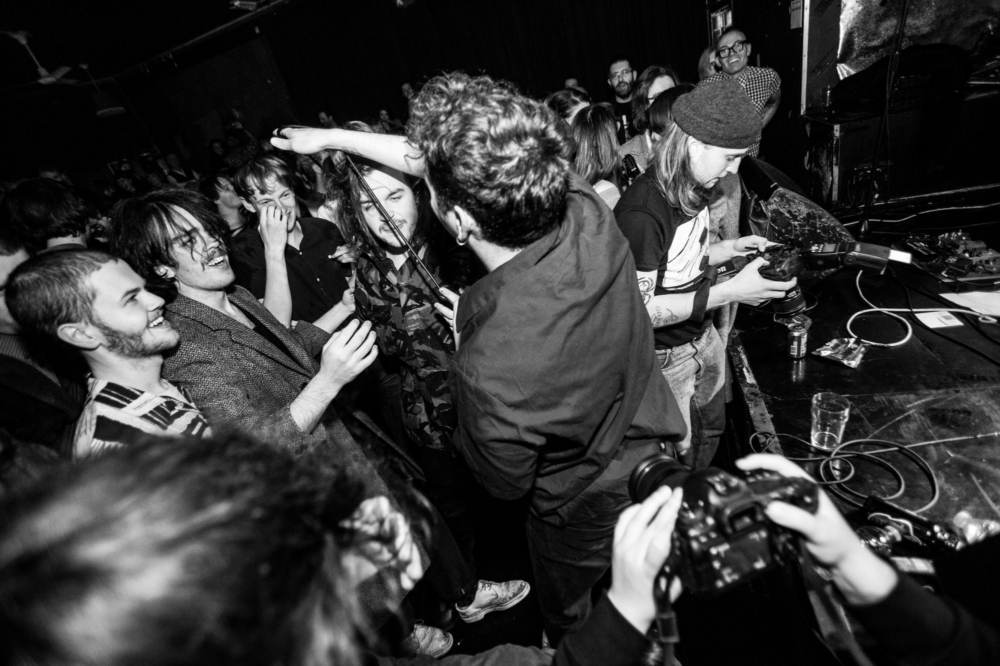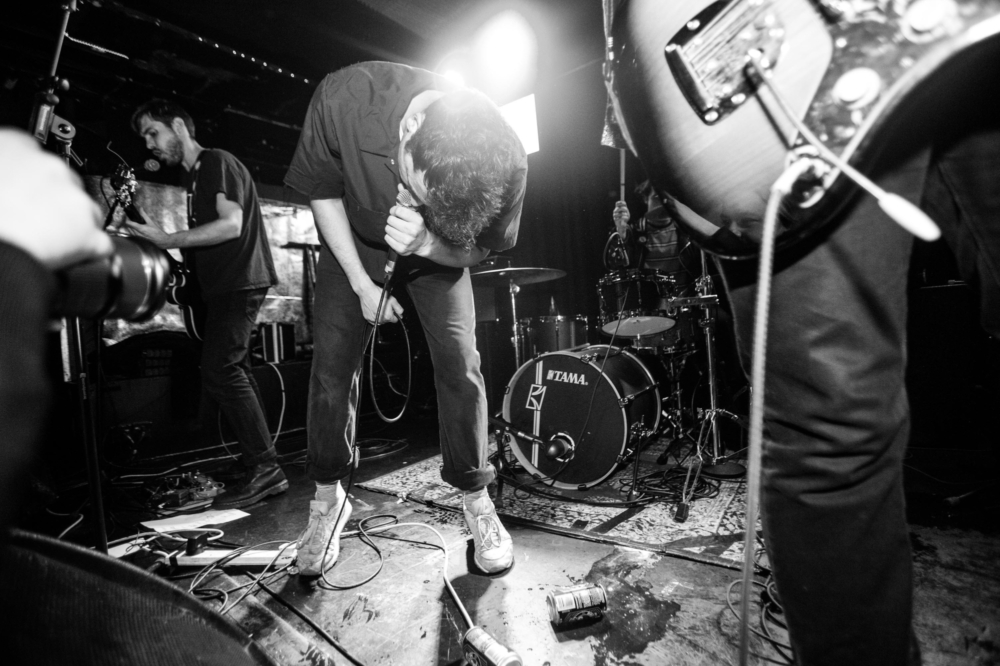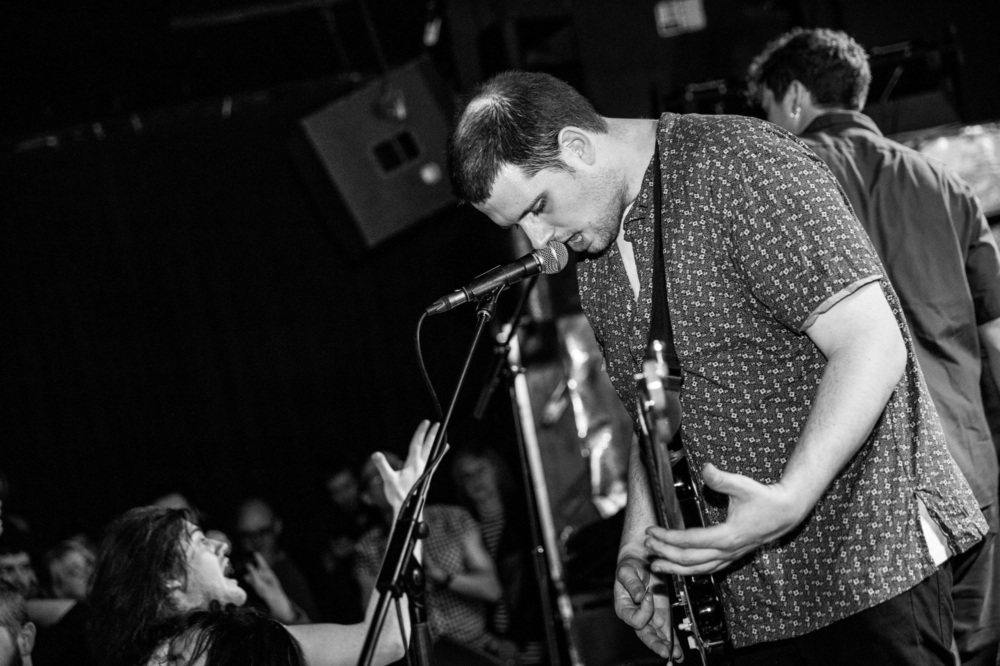 Get your copy of the latest issue
Read More