Have You Heard?
Squid - Houseplants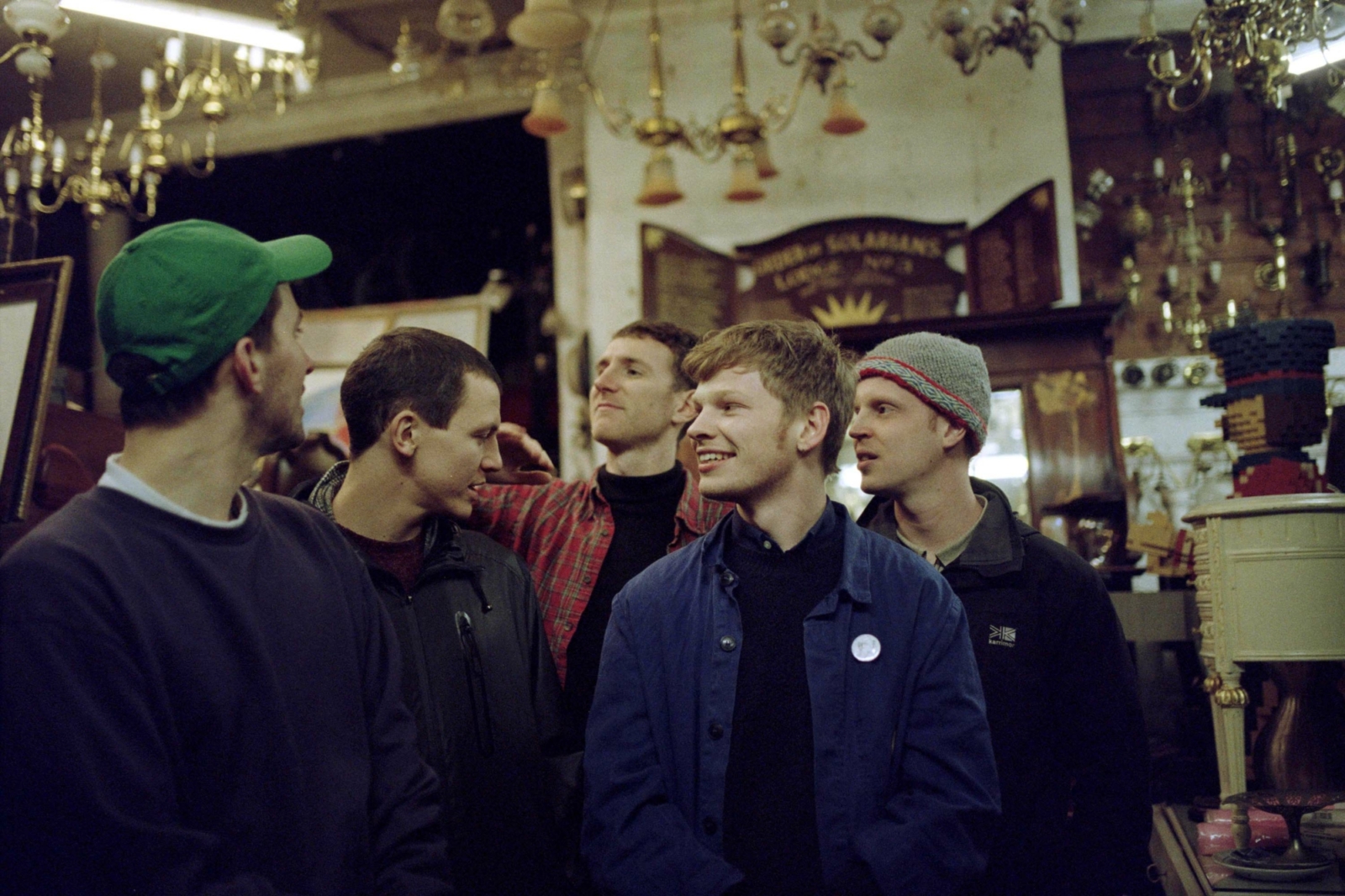 Photo: Emma Swann
A fizzing, frantic mission statement showing that, just maybe, growing up isn't all that.
The trajectory of your life is largely laid out for you via the expectations of others. It's an expected journey that looms large: get into your mid-20s, settle down, buy a house, host dinner parties and get fucking loads of houseplants. Squid don't particularly have much time for that. Vocalist/drummer Ollie Judge explains that fantastic new single 'Houseplants' is about "being able to afford a house and not having to have beans on toast for the week leading up to payday. Pessimistically, I don't see that future happening, but I still catch myself every now and again thinking it could." Based around a juddering, forceful mash of guitar and drums, Ollie begins by stating "The kids are getting smarter, but the rent ain't getting cheaper".
This mix of youthful enthusiasm and millennial pessimism bursts out of every fibre of the new single; "Everybody's bored, they're just too afraid to say," Ollie sings, calling out the superiority complex of those who settle down and sneer at people who don't, set over increasingly vibrant, fist-pumping kraut-influenced punk. After the track drops out into a droney, languid mid-section, where Ollie repeats the track's title in monotone, it kicks back in with a renewed vigour. "I find myself longing for a future that doesn't exist," he yelps, wonderfully impassioned and sounding like a late 2010s James Murphy. "This is my beautiful house," he continues, "but I can't afford to live in it!"

"But maybe I'm just lazy," he concludes, after singing of "trips to B&Q with your other half". It's a criticism almost everyone of Squid's age will have had levelled at them as they hit 'adulthood', and it hits hard. It's also far from the truth - 'Houseplants' is a fizzing, frantic mission statement showing that, just maybe, growing up isn't all that.
'Houseplants' is out now via Practise Music.
Read More