Round-up:
Tracks: Jessie Ware, Shura & More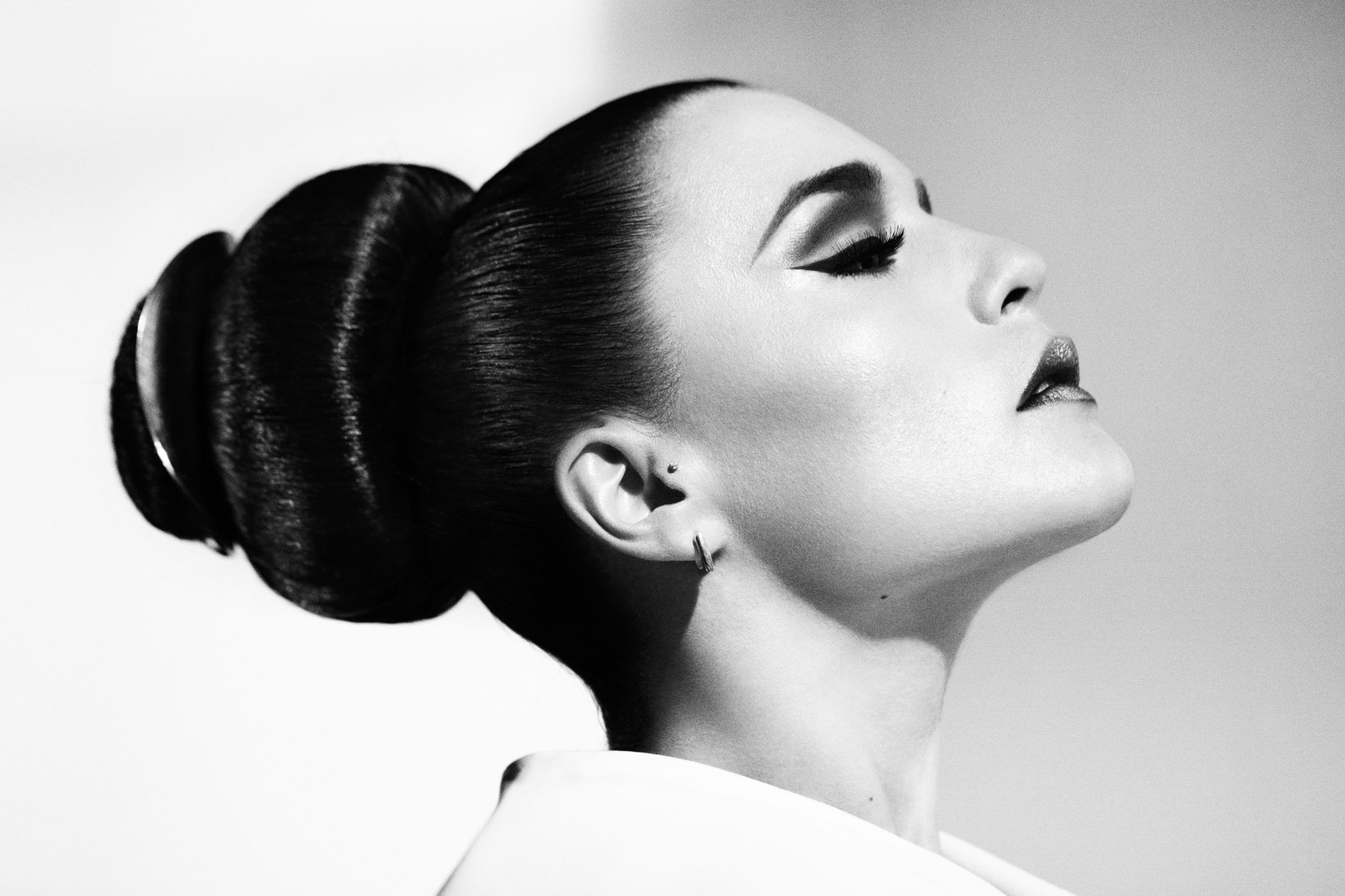 DIY writers pick out their favourite new songs of the last fortnight.
Last Friday Tracks went on a brief vacation along with the rest of the DIY team to the fabled and mysterious land of 'No Network Available'. This week, and firmly back in the 21st century, Tracks is back, towing a haul of new tracks in its wake. The DIY writers combed the internet far and wide to find only the very best, and this selection below is the outcome;the cream of the crop, if you will.
Jessie Ware - Share It All
The xx didn't invent the muted, reverb-drenched guitar line, but they've had a hand in spreading it like wildfire. Cut to 2014, five years since their debut, and it's a staple of just about any blog-peddling debut track. Throw in melancholy, the odd burst of warm synth, that guitar line and bam, said newcomer is onto a winner. With this in mind, it takes a seriously good piece of songwriting for something following this aesthetic to rise up out of the fog. 'Share It All' is one of those. The xx's Romy Madley-Croft brings in her trademark, but beyond this, Jessie Ware floats over the piece. It's a mere bonus track on her 'Tough Love' record, which makes it the ultimate appetite whetter. (Jamie Milton)
Shura - Just Once
When Shura released her debut song 'Touch' - causing everyone to quite rightly descend into a frenzied meltdown - a shifty fog nervously hung in the air afterwards, hoping that the London singer's moment wouldn't arrive just once. A lot, then, is riding on the follow-up. 'Just Once' stands out because of its beautifully relaxed and conversational lyrics, and after just two releases, Shura's vocal has already taken on a recognisable personality. Brittle and filled with airy layers at the same time like filo pastry, it is mesmerising, and that's before the paint peels back as far as the captivating, subtle production. On the merit of 'Just Once and 'Touch' alone, Shura need not worry about people getting her name wrong for much longer. (El Hunt)
Rustie - Attak (Feat. Danny Brown)
On paper it's enough to make the internet explode, but Rustie and Danny Brown's collaboration is one of those rare buzzy meeting-of-minds that lives up to its billing. Neither compromises one jot. Brown's verses are only more amped up to suit the occasion, with the Scottish producer throwing in saw-toothed synths and siren samples in a motion of pure bedlam minus the panic. Instead of coming off like a box ticker (and granted, it's undoubtedly the big draw on Rustie's second LP), it exists as a collaboration that had to happen, something that makes perfect sense. (Jamie Milton)
Body Cheetah - The Dead That Dance
Body Cheetah may be moving in some increasingly weird directions, but it works for him. The psychedelic 'She Down Deep' is taken from his upcoming album 'The Dead That Dance', which will only be released by hand. It makes what may be one of our only tastes of the album feel special, which makes sense considering it already sounds like a lost classic. The sense it evokes is as if it were unearthed from the floorboards of a serial killer, or someone with a really really good taste in music. Either way, Body Cheetah continues to be one of the most fascinating characters emanating from the dark depths of the internet. (Joe Price)
Bruce Smear - Pick and Roll
It may come as a surprise to anyone who listens to the work of Bruce Smear that the man behind it, Tommy Davidson, plays in gauzy indie rock band Beach Fossils. His work as Bruce Smear is a world away from indie rock but no less exciting. 'Pick and Roll' is a brilliantly deranged collision of cut up electro, samples and beats that clash and clang together with thrilling aggression and abandon. It's a truly striking piece of music. (Martyn Young)
Fryars - Prettiest Ones Fly Highest
There's been a big gap between Fryars' baby-step debut record and the one fast approaching, 'Power'. He's still barely into his twenties, backing this solo career with the odd bit-part in Lily Allen's backing band. Still, over the past couple of years he's doubtless penned hundreds of songs, accumulating countless experience in the process. 'Prettiest Ones Fly Highest' doesn't sound like the product of maturity - there's still a childish playfulness to it all - but its jerky tweaks and future-leaning production give the impression of someone ultra-assured when it comes to their craft. Distant, android-like vocals only add to the impression that Fryars is something of a machine when it comes to writing tracks of this standard. (Jamie Milton)
Rivergazer - Tai Chi
'Tai Chi', the latest track from the forthcoming new Rivergazer album is the perfect example of an easy going summer rock jam. Rivergazer are led by Kevin Farrant of Porches and his smooth and satisfying voice carries 'Tai Chi' along on blissed out reverie. It's a song about slipping away from the demands of everyday life as Farrant sings: "So if you wanna tai chi baby, tai chi with me."  Based on this lovely song, that's certainly an alluring invitation. (Martyn Young)
Club Kuru - Seesaw
Relatively secretive Londoner Club Kuru leaves himself an instruction and follows it with deadly intent. When he calls a track 'Seesaw', he lives up to the title quite literally by balancing emotions that to and fro with wanton abandon. Part-giddy, part-down in the dumps, it's a curious synth pop track that's almost sinister in its lusty intentions. "I'll be gone soon, you'll see," he promises, but this is the kind of track that sets off fireworks - it's just the beginning. (Jamie Milton)
The Doctorates - Put Away The Medicine
Canterbury – the home of a rather important cathedral, the verb 'canter', the world's first season train ticket – and slightly more rivetingly, indie-rock buzz-band The Doctorates. They sure haven't been seated on their backsides after the release of 'Backseat'. Instead, they've gone and made 'Put Away The Medicine', a blistering post-Britpop banger that canters into a cathedral-sized chorus of thrashing drums and screaming vocals. With the craftsmanship of a Killers anthem, it all slows down into a chilled-out bridge before rocketing back into the chorus like a runaway train that – luckily – you've got a season-ticket for. It's another cracking track from the fourpiece; although advising to toss-away your antibiotics and antiviral drugs is pretty reckless when the tunes are this infectious. (Kyle MacNeill)
REXX - Ragdoll
The hit rate of California cult label Burger Records is staggeringly high, with all manner of records, cassettes and assorted clobber released on an almost daily basis. 'Ragdoll', the latest track by yet another idiosyncratic Californian punk rock kid REXX is another gem. Not much is known about Rex Osterkamp aside from his winning way with a glorious melody. 'Ragdoll' finds him lovelorn and teary on a gorgeous piece of lo-fi melancholic pop, and it's filled with a simple purity and heartfelt yearning that's genuinely affecting. Great soft guitar solo at 2 min 12 as well. Anyone curious about the work of REXX would do well to pick up his 'Death, and other ways to be artsy' album available now on cassette through Burger or digitally on bandcamp. (Martyn Young)
TOPS - Way To Be Loved
TOPS have a funny way about themselves. Their softly-softly delivery (barely-there synths, muted guitar lines) mimic a stranger that doesn't want to stand out in the crowd. But every one of their songs - without exception - packs the kind of melody that, given the right bravado, would probably stampede straight into the charts. As it is, TOPS continue to be just-the-right-amount-of-woozy, shyly delivering the melodically acute 'Way to be Loved' with flair and gusto (but not too much). (Jamie Milton)