Neu Pick:
Esper Scout deliver melodic intensity on 'Dividing Marks'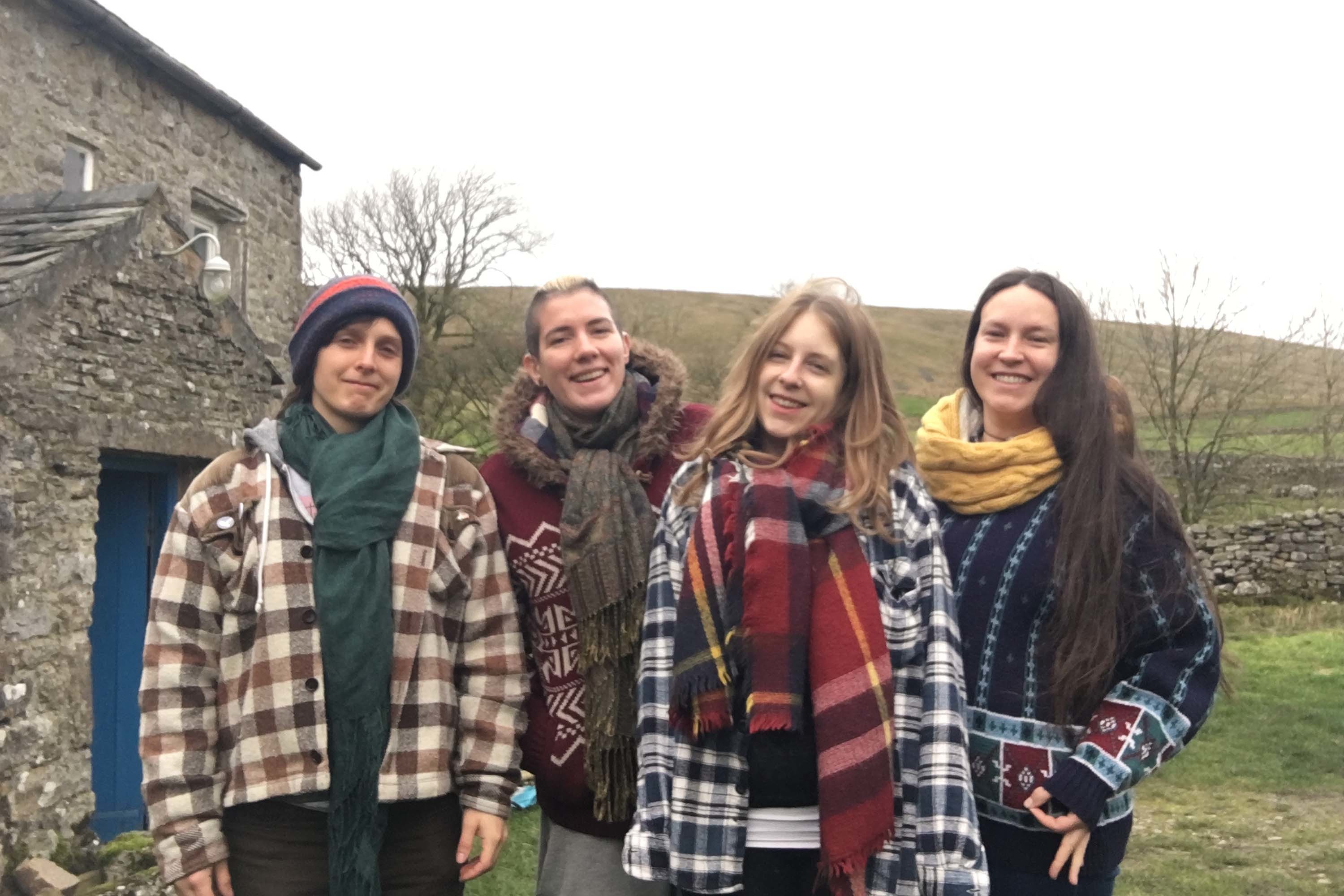 The experimental Leeds rockers' latest is today's Neu Pick.
Every weekday, DIY's new music know-it-all Neu brings you one essential new release to get obsessed with. Today's Neu Pick comes from Esper Scout.
Back in May, experimental Leeds rockers Esper Scout burst forth with their single 'Compass', a blend of crushing, full-throttle riffs and dreamy vocal harmonies that created a perfect balance between vibrant, bombastic energy and unexpected, attention-grabbing detail.
Now, a few months on, they're back with another single, 'Dividing Marks'. It's another slice of scuzzy, driving alt-rock that keeps relatively restrained in initial verse before quickly bursting into a flurry of riffs, packing in a few intriguing tempo changes along the way, making it both melodic but also intense. There's also a socially-conscious edge to the track, with Rebecca Jane and Sarah Statham detailing how "news stand ink hangs out to dry/ Dividing marks and empty eyes", finally asking "whose word's worth more?"
The single is being released on 24th November through Clue Club, a monthly music club from Clue Records released alongside a fanzine curated and created by the act involved, and Bomb The Twist. Speaking of the Clue Club scheme, Statham said: "Clue Club is brilliant. I started subscribing to get the zines, podcasts and tracks early in the year before our collaboration was ever considered. Thankfully we had the track for it, after recording both 'Compass' and 'Dividing Marks' coming up to a year ago with the intention of them being our only sure releases in 2017".
Esper Scout are also set to play a couple of gigs next month, including supporting The Cribs at Leeds' Brudenell Social Club on 21st December as part of their Cribsmas celebrations!
Listen to 'Dividing Marks' and see all of Esper Scout's upcoming tour dates below.
DECEMBER
09 Darwen, Sunbird Records
21 Leeds, Brudenell Social Club (w/ The Cribs)
More like this
The experimental Leeds rockers' latest centres on the "strength of the human spirit".