Album Review
FEELS - Post Earth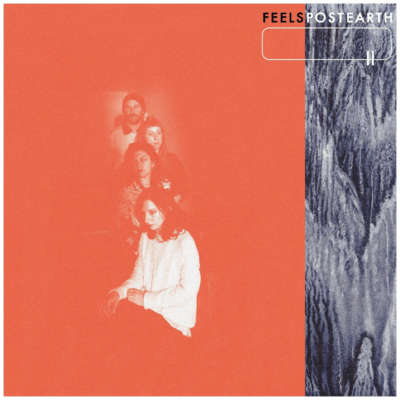 A terrific out-and-out rock record.
Label: Wichita
Released: 22nd February 2019
Some bands sound like more than the sum of their parts. FEELS are one of them. On paper, there's nothing especially new about their sound; melodic guitars and playful vocals are at the forefront, with a sensibility that lands neatly between pop and punk. In reality, though, the Los Angeles outfit carry it off with gripping energy and infectiousness. It helps, too, that lyrically, this second record is flecked with their own idiosyncrasies; 'Post Earth' is an album that strives for balance in a turbulent political climate and still finds room to shoehorn in nods to The Simpsons.
There's points at which the bouncier, hookier material comes to the fore, tracks like opener 'Car' or 'Find a Way', which with their sleek edges and shape guitar work recall Bleached's 'Welcome the Worms', or the more polished side of Sleater-Kinney - think 'All Hands on the Bad One' or 'One Beat'. Where 'Post Earth' really soars, though, is at its more ambitious points. The quietly epic 'Sour' plays like 'Daydream Nation'-era Sonic Youth, all breathy, stream-of-consciousness vocals and interlocking distorted guitars, whilst the title track veers in thrillingly mercurial fashion between grungy distortion and upbeat riffery. FEELS take their cues from familiar sources but it's less about where they come from and more about what they do with them - in the case of 'Post Earth', they've crafted a terrific out-and-out rock record.