First listen:
Making sense of Azealia Banks' 'Broke With Expensive Taste'
Sax, sex and more food innuendos than you can chew - this is a debut like no other.
Now it all makes sense. Almost, at least. The label woes, delays and scatterbrained build-up to 'Broke With Expensive Taste' - an album that, let's face it, barely anybody expected to actually arrive - can all be explained. A few hours after its release, here stands one of the most batshit, least cohesive records in an age. Songs could be lifted from different chapter's in Azealia's life (maybe one for every month since '212''s release). Different musicians, even.
Those responsible for releasing this record have their reasons for delaying. When packed together, barely any of these songs make sense. It's the opposite of a flowing, perfectly-formed debut album. If anything, it reflects just how bonkers and unpredictable Banks' past couple of years have been, from Twitter rages to the countless provisional release dates. Some songs beg the question, 'Is this even real?' How is it possible that this emerged from the same mind that burst onto the scene with a brutal debut single that's barely been topped in the buzz stakes ever since?
The only way to digest the record at this stage is to approach each song on a one-by-one basis. 'Broke With Expensive Taste' throws up the occasional piece of gold, but it's submerged in a sea of crazy. Good crazy, though. The kind that could only emerge from someone like Azealia.
Here's how 'Broke With Expensive Taste' sounds on first listen:
Idle Delilah
Produced by London's Pearson Sound, 'Broke With…''s opener is one of the most Azealia-sounding cuts on the record. And it still manages to pack a come-join-the-conga!, shuffling, cowbell-happy burst of madness. It's a nifty reminder that Banks is one of the best rappers in the game, flicking a switch from smoke-doused vocals to quite-witted lines like "Slick snapper, soul clap on 3 / Hi-hatter the dip-dapper pretty pat this "p". The whole thing comes off like a cruise ship party attended by pimps, playboys and Russell Brand.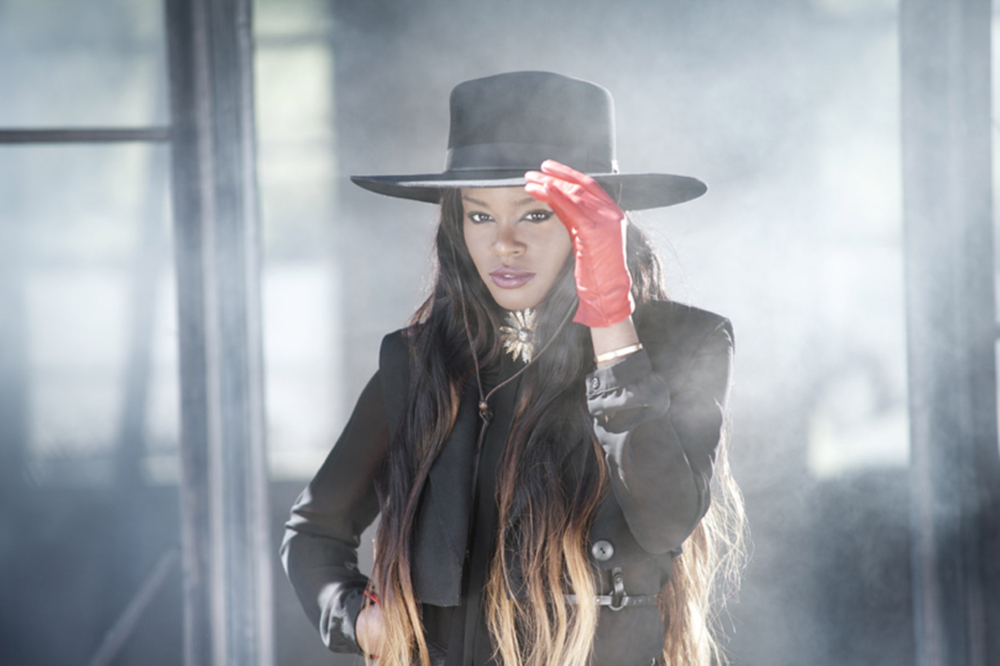 Gimme a Chance
Yes, har har, we've given Azealia plenty of chances before, etc. etc. Post-observation, out flies a DJ scratch-heavy track sampling Enon's 'Knock That Door'. There's Copacabana sax solos, a brass section seedier than Justin Timberlake's average after-party. And when it all falls down, it's back down the conga trail, 'Horchata'-sipping oblivion that'd knock Santana for six. Fucking nuts.
Desperado
The first brief respite, with a smooth jazz horn section lifted straight from a greasy night out at Pizza Express. Banks calls this her "espresso jam", which is nice, because this severe shot of coffee just followed ten deadly cocktails, the way things are going. "It's how I do my thing," she purrs. But what exactly is this 'thing'? Where am I? Where did the saxophones go? This isn't the La Reine I ordered!
Jfk (feat. Theophilus London)
Turns out there is a concept to 'Broke With Expensive Taste', and it's pizza. Post-espresso, following that Pizza Express episode, Banks is spitting a chorus that sings "Dine or tea? Italian for two?" Someone's hungry, and it sure as hell isn't Theophilus London, whose verses lend the track a grizzly, gluttonous edge. So far, this debut is playing out like the most fucked up musical buffet of all time.
212 (feat. Lazy Jay)
"IMMA RUIN YOU CUNT!" Sounds familiar.
Wallace
This was initially touted to be the first official single from the record, only to be shunted by 'Heavy Metal and Expensive'. Ditching the Italian menu, this time Azealia's dining on French. "Friar flyer, I'm the Nostra-dyme," she claims, chucking in her first social media reference for good measure. "He was on the Twitter, but he never got followed." Burn. Musically, clarinets appear for the first time, alongside a Yung Skeeter-produced beat that's probably the most thumping jolt of energy to hit the record so far. Except '212', obviously.
Heavy Metal and Reflective
Arguably the best Banks-stamped song since the never-forgotten '212', this is a steamed-up, confident, swaggering monster that helped pave way to the brief, flickering belief that Azealia might still be in the game. The track's instantly New York-stamped, from boroughs to districts. Food's still on the mind - this time she's comparing herself to "jello in them dresses" atop the revving of motorcycle engines. Time for a breather? Nah.
BBD
Things are beginning to flow (by Azealia's terms), with 'Heavy Metal' giving way to a similarly pummelling, bass heavy ode to "bat bitches". Food innuendos continue ("He pumping banana yellow, get that" (no idea). But it's all about an eerie piano line that comes off like 'Pyramid Song' if Thom Yorke penned the track while high on red bull and uppers in an Oxford club. It also contains Azealia's realisation that she's so attractive, she'll turn your wife into a lesbian. So there.
Ice Princess
Like 'BBD', this track combines ghostly piano lines with a club-ready routine. Sampling a killer, Ibiza-friendly track called 'In The Air', this freezing cold number might pack the catchiest 'Broke With…' part this side of '212'. Again, it's a stonewall sample, but Banks is using it well. This AraabMUZIK produced number is an instant highlight.
Yung Rapunxel
A calling card, Azealia's theme song of unabashed belief, it makes sense for this to drop just when the record's picking up steam. Glass shatters, beats build to a crazed crescendo, with buzzsaw samples backing the rapper's every swift move. It's 100mph music, documenting the brilliant inner madness that defines the album. Shrieked to the point of no return, nobody's taking away Azealia's megaphone - like they'd even dare.
Soda
"Soda is about self-medicating," Banks tweeted last night. And aptly, in steps the record's most clear-headed track. The product of deep-thinking, or just a nifty use of sharp beats and pitch-shifting samples? "I used to be your girl", she repeats, in one of the only moments of reflection on the whole LP. Most of the time she's making others play catch up, but for the first time we're on the same wavelength as the Harlem-bred artist. PS. Sprite is better than Coke, if you ask her.
Chasing Time
Another track lifted in advance of 'Broke With…''s surprise release, this is another unashamed club track that's way less batshit than the album's opening half. Finally Banks has settled into a groove, shuffling from the weird Samba jams to something a little more on Planet Earth. "I'm gonna dance in the moonlight," she sings, giving the best Toploader impression of recent times. "Am I chasing time? Cause I wasted all mine on you" runs the chorus. A not-so subtle dig at previous labels?
Luxury
Taken from 2012's 'FANTASEA' mixtape (an initial tiding over release ahead of a full-length), 'Luxury' slots in well with the previous, steamy club furore. Produced by Machinedrum, it's still on the brink of being utterly nuts. Whistling makes an appearance - imagine someone coming up to you in a club and whistling, come on - adding an eerie shade to an otherwise simple, maybe too one-dimensional number.
Nude Beach a Go-Go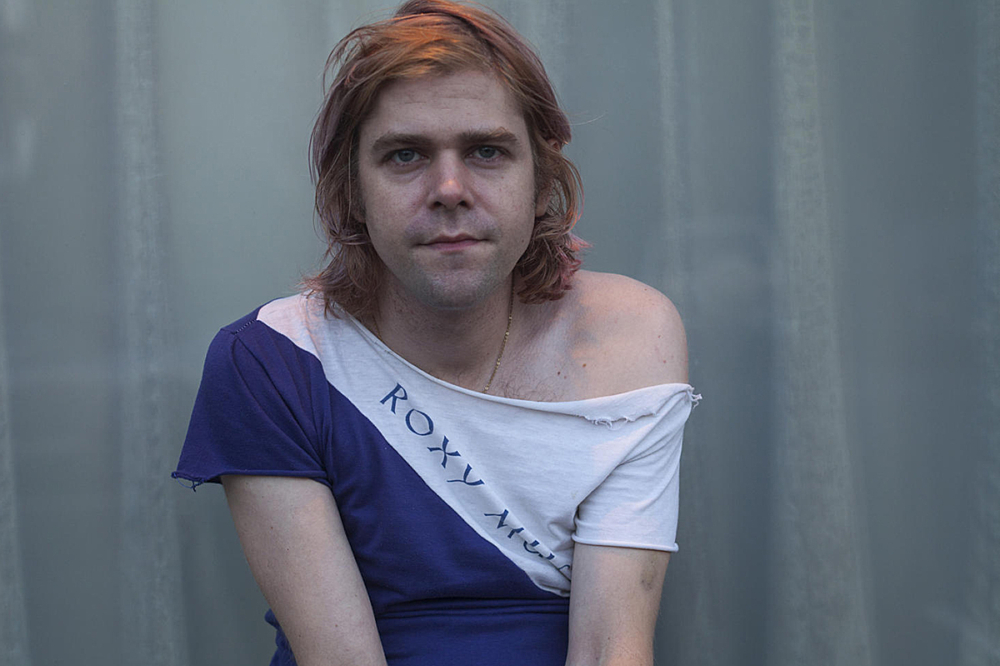 Fair enough. Just when things are beginning to calm down, maybe forming some kind of cohesiveness, in steps the sound of Azealia singing over a newly-penned song by Ariel fucking Pink. The track appears on his forthcoming album, 'pom pom'. How has this club-going individual stumbled into the LA oddball's creepy pad? When was this ever a good idea? But here it is, a truly messed up reminder that Banks can do pretty much anything - outside and within her music - and get away with it.
Miss Amor
The most directly love-referencing and bittersweet cut to appear on the record. Following the Ariel Pink-stamped bad trip, heartbreak's on her mind. '212' is outdone in the c-word stakes ("Cunt-t-t cunt cunt cunt cunt-t-t cunt cunt cunt," being a particular lyrical highlight) and it's not hard to work out the general tone of this post-breakup blast. Azealia's best when she's angry, fizzing with frustration.
Miss Camaraderie
A flipside to 'Miss Amor', what else could close a record as bonkers as this than a track produced by Lone, one of the best musical nutjobs in the business. Futuristic, smoothed-out synths surround the final bout of madness. Here, she's at peace, in a tale about falling in love after 'Amor''s gruesome heartbreak. Closing a truly non-sensical first work, at last Banks sounds (relatively) settled. But bloody hell it took some doing.
'Broke With Expensive Taste' is out now.

Get your copy of the latest issue