Reading & Leeds 2015:
Azealia Banks silences the naysayers at Reading 2015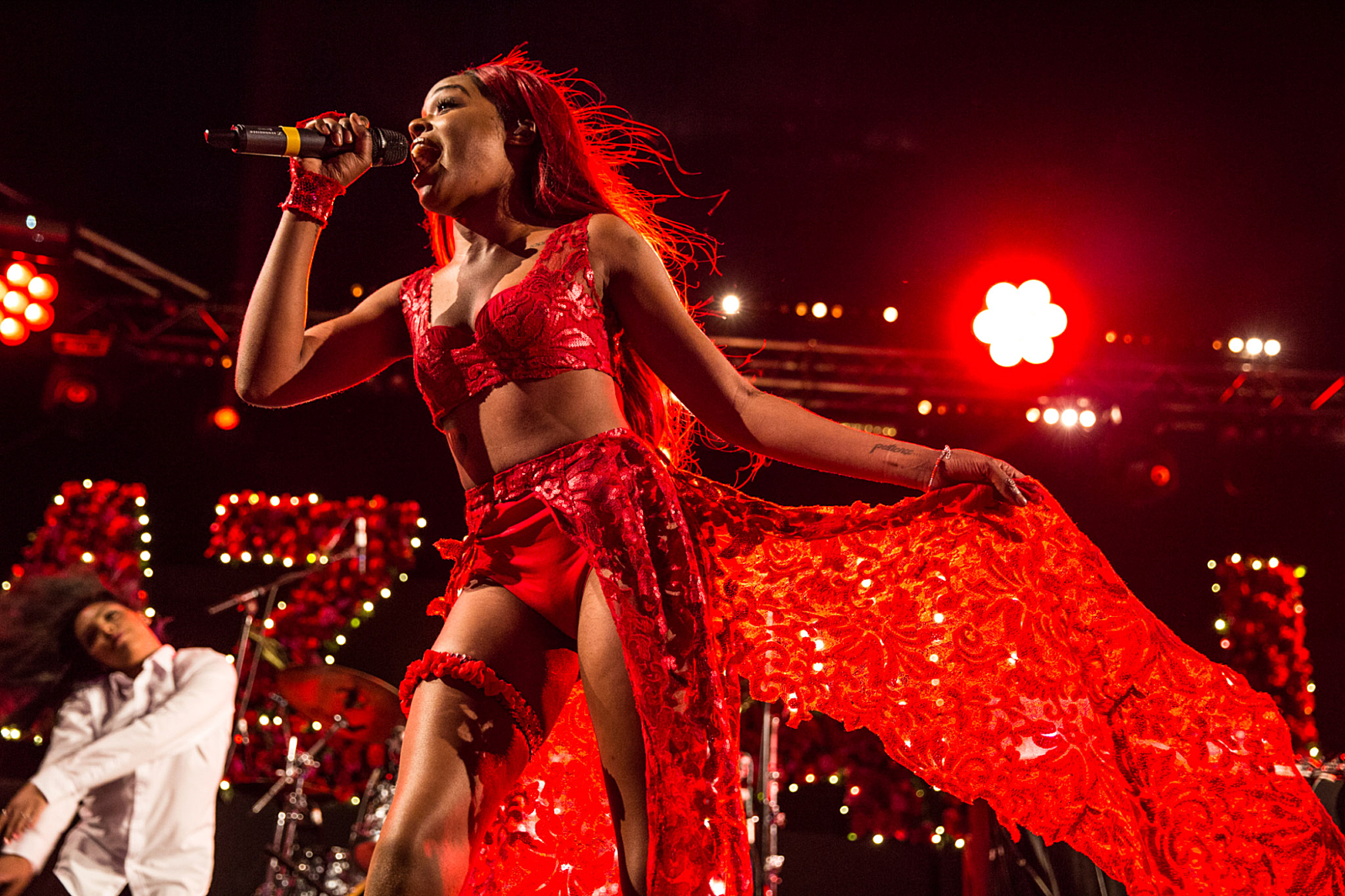 Her persistance in keeping full artistic control pays off tonight in the shedload.
When it comes to Azealia Banks, it's an oft-reeled out joke; what the hell has she been doing since '212'? While its true that she's never reached the same insanity-peddling levels of worldwide success since, Banks has evidently been up to plenty else. And, besides, she isn't really an artist especially concerned with the mainstream - not really.
It's clear from her Reading set that Banks is far more interested in subtle subversion; she brings her own kind of anti-pop to 1Xtra. Backed by giant bulb-lined letters, on a scarlet-drenched stage, flanked by dapper but unhinged dancers, it's a masterclass in slick production, and Banks dips into a bottomless pick n' mix bag of diverse influences; garage, deep house, soul, grime, and countless other strains. Her audience is dedicated without restraint, pinging about like magic beans. By this point, the fools claiming 'one hit wonder' are proven wrong. Drawing on a saturated arsenal, Banks is triumphant.
The infamous '212' does eventually arrive with an unmissable touchdown, of course, closing off the show in raucous fashion. In the four years since it was released, Azealia Banks has actually been sparring with record labels for artistic control, eventually going it alone with Prospects Park and self-releasing 'Broke With Expensive Taste.' Her persistence has paid dividends. Tonight Azealia Banks is finally where she wants to be; in the driving seat of her own runaway train.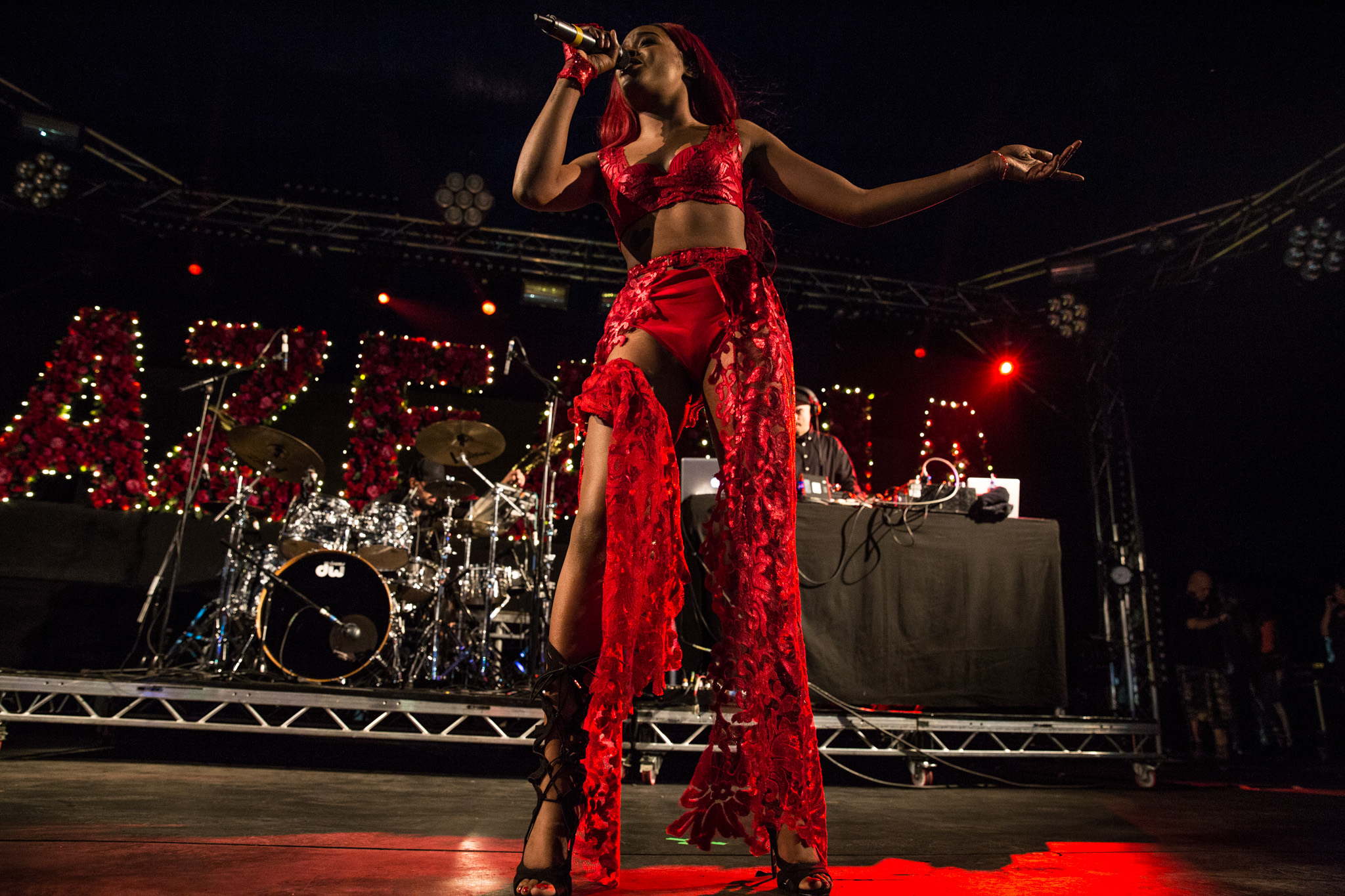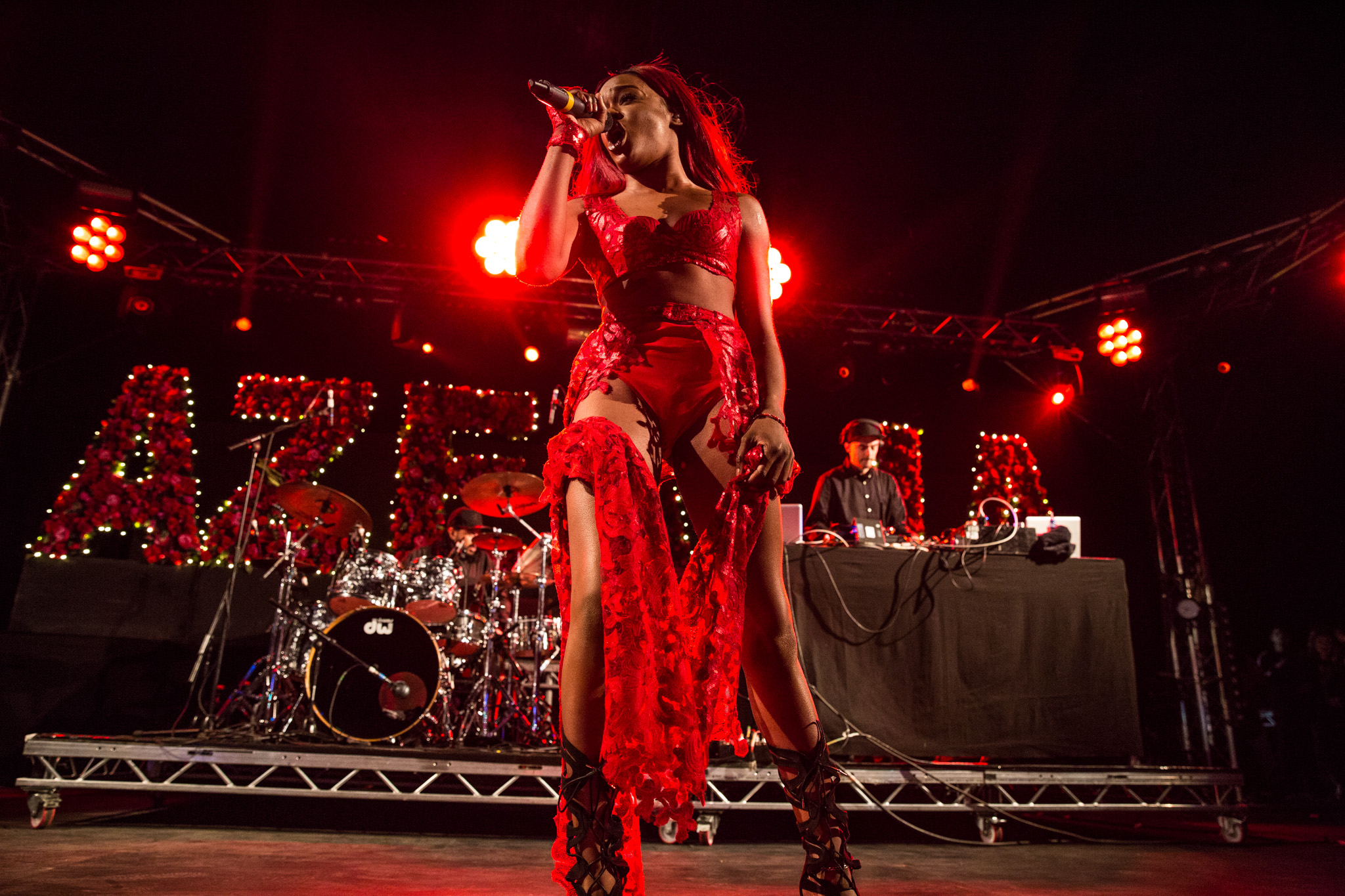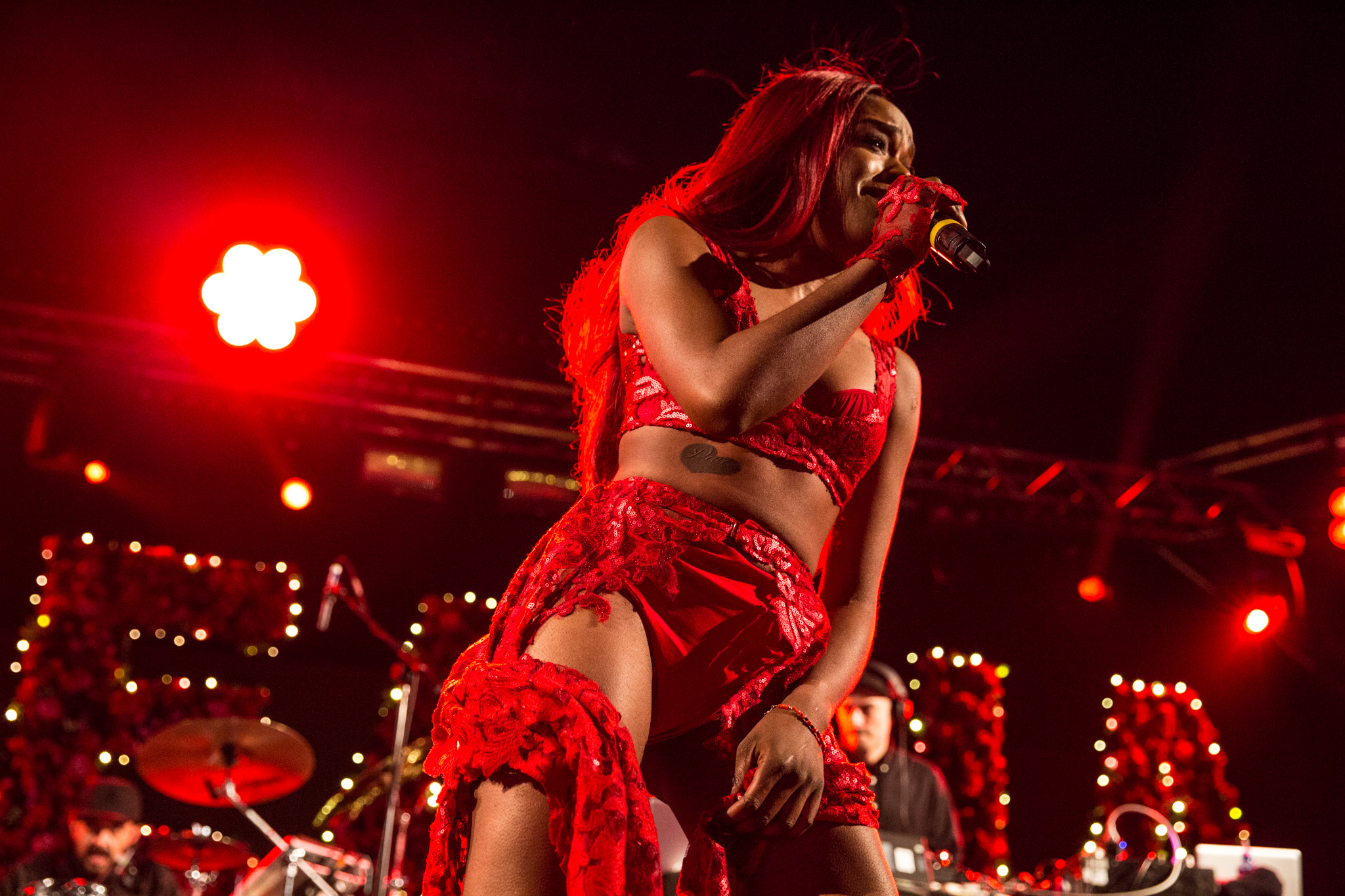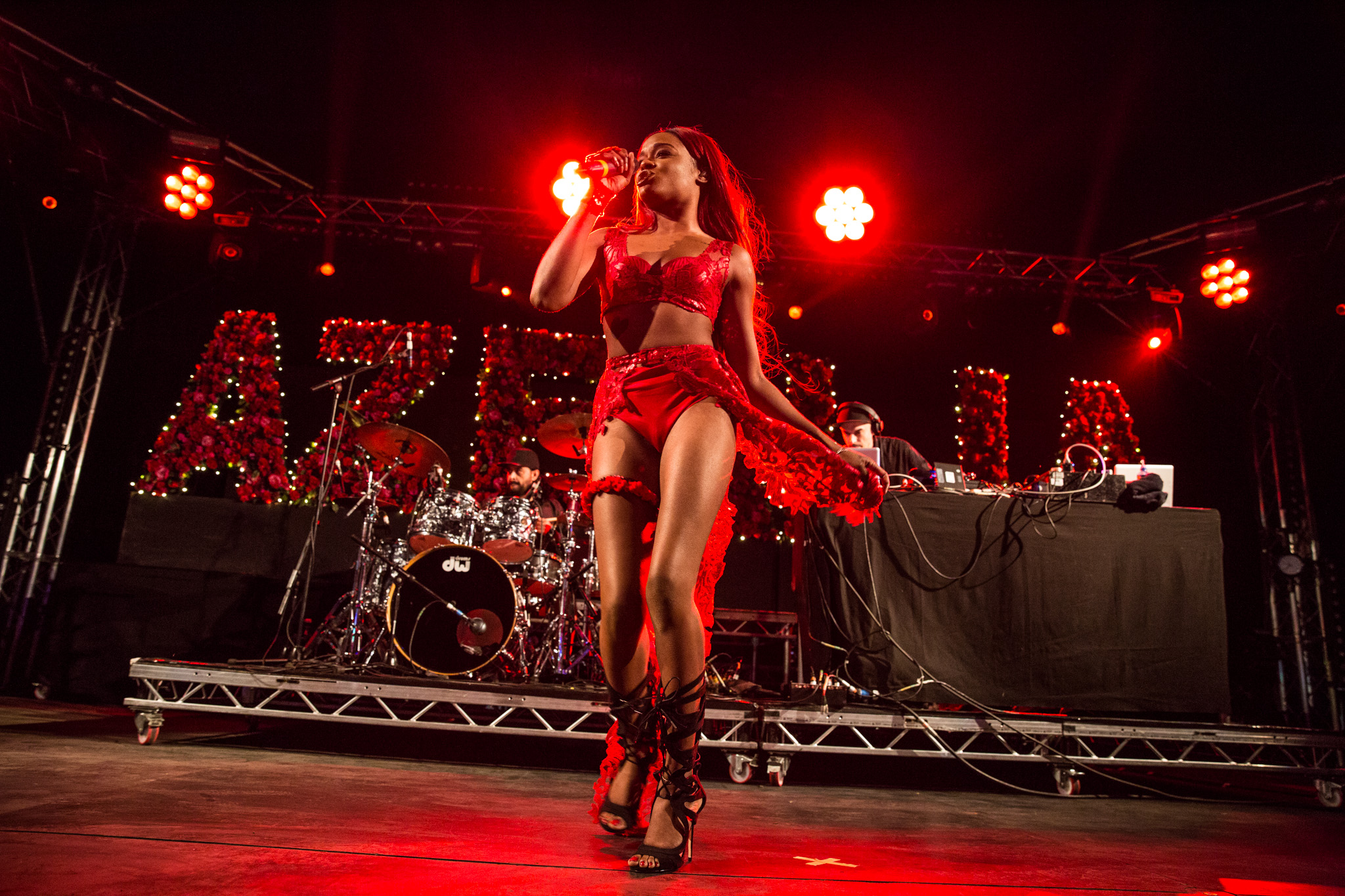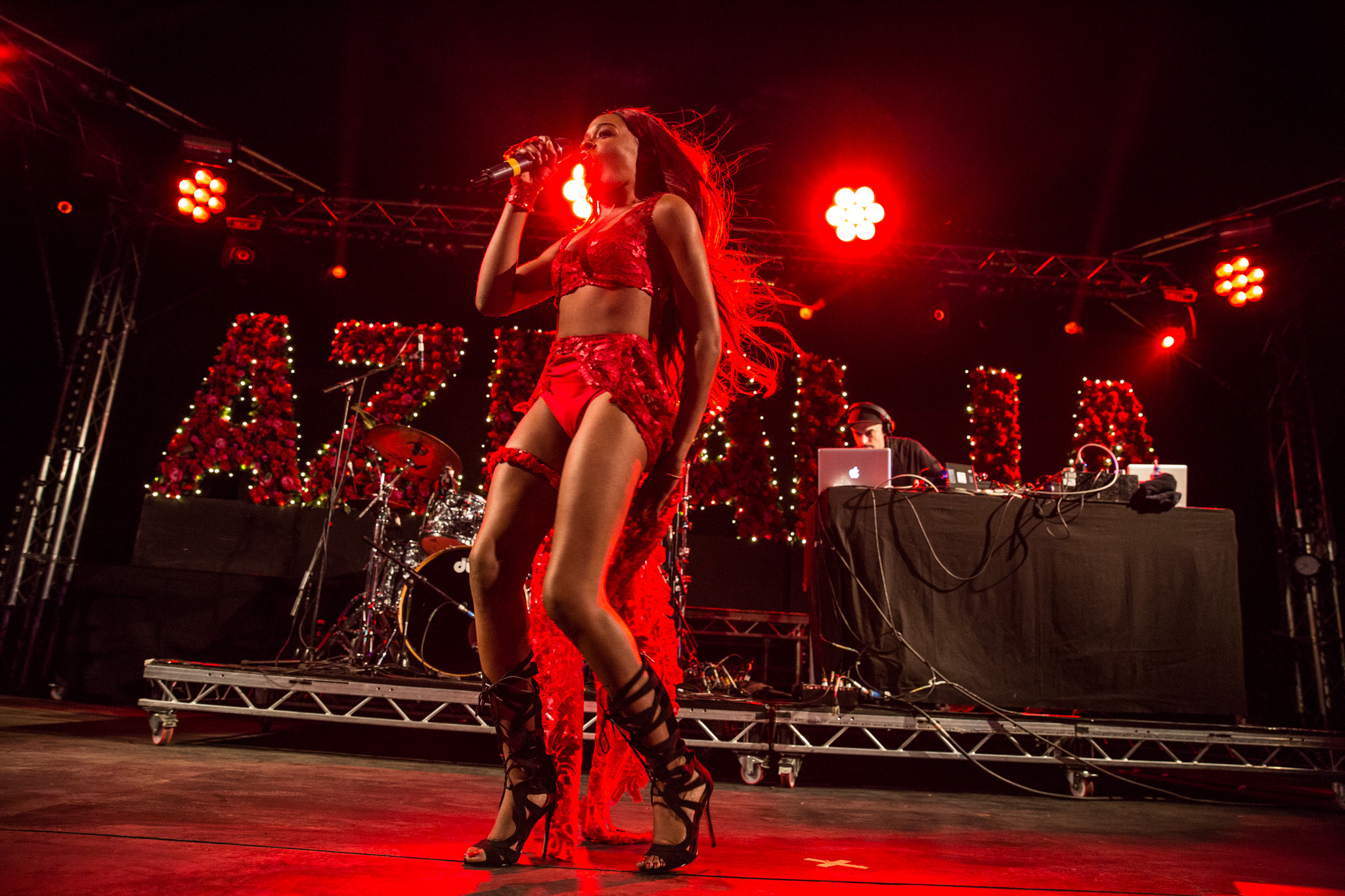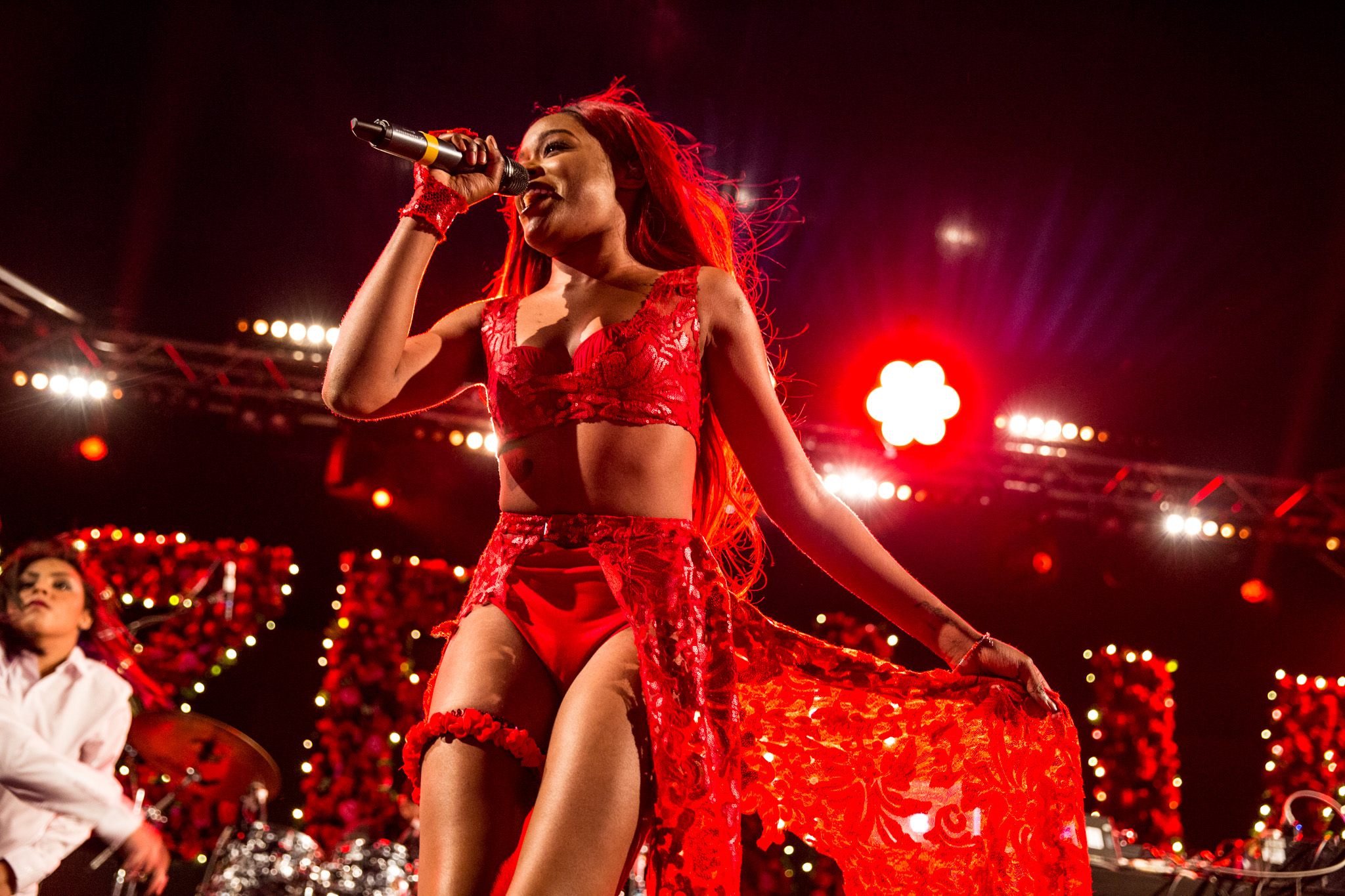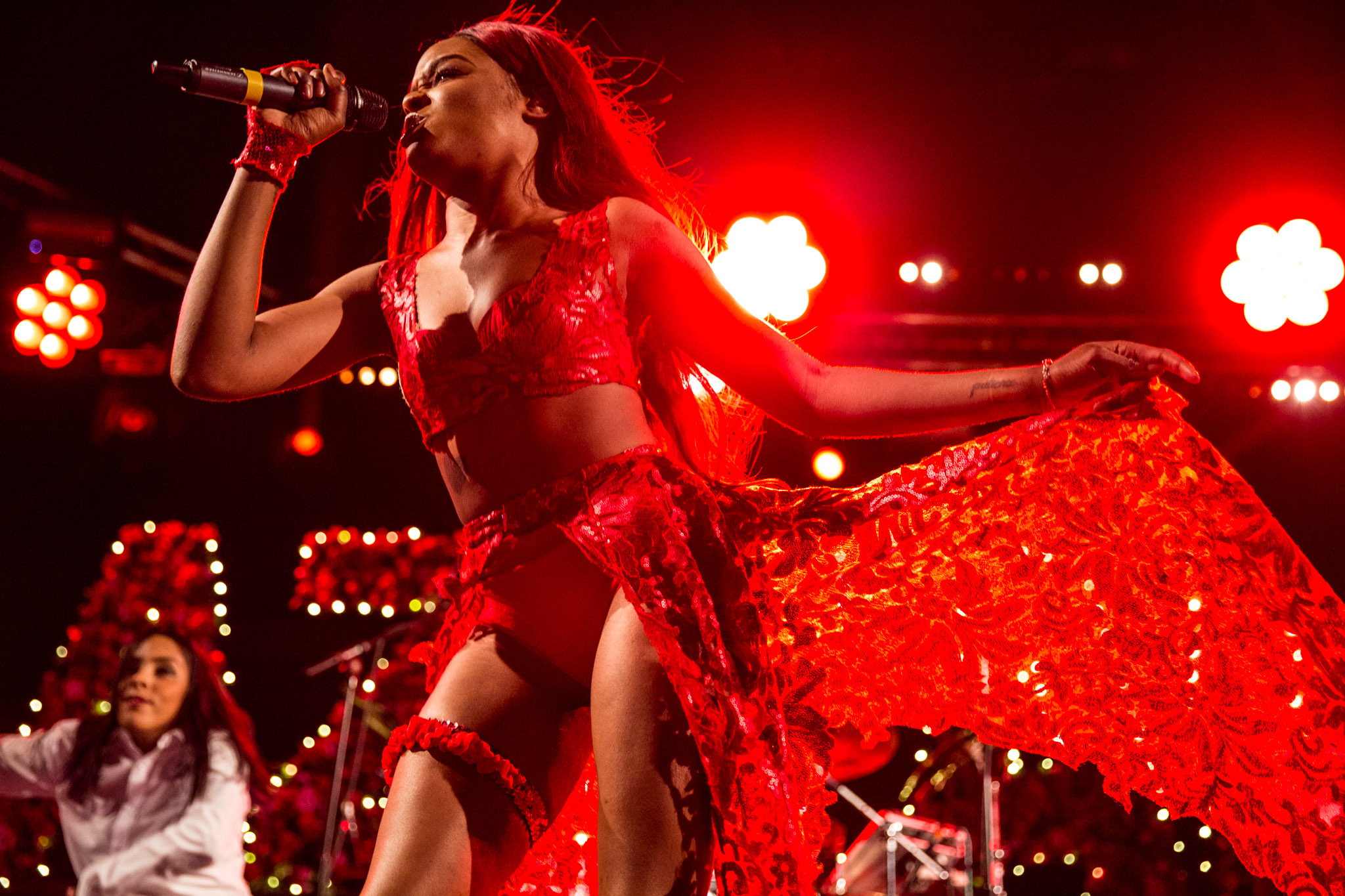 Read More