EP Review
Låpsley - Understudy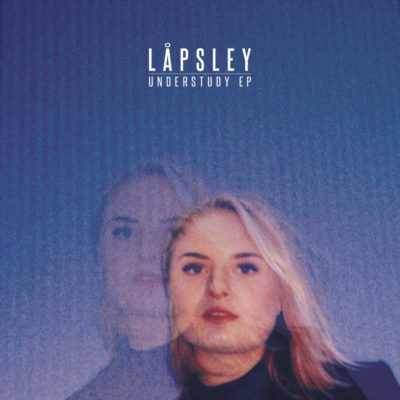 'Understudy' is an EP constructed with confidence and exactitude.
Label: XL Recordings
Released: 5th January 2015
Attention at a young age calls for something remarkable, a talent unparalleled by peers. No pressure, then, on teenager Holly Fletcher who, upon the release of her second Låpsley EP, is closely watched by a healthy 18,000 SoundCloud followers and a myriad of music enthusiasts. Amongst other accolades, the Liverpool singer, songwriter and producer has been tipped for big things in the coming year; some had her down for Critics Choice at the Brit Awards, whilst others suggest she'll be following in the footsteps of those who came before her on XL Recordings. Which path 2015 has paved for Låpsley may be uncertain for now, but if this ambient electronic newcomer starts as she means to go on, it's clear that all manner of doors will be opening in front of her very eyes.
'Understudy' is Låpsley's cup of tea effect; steamy, warm notes sit comfortably with simplicity of structure, bitter-sweet sentiments blend their way evenly throughout. Like a good brew, its reassuring tones drown out the drabness of 21st century life, reality banished beneath Låpsley's soothing lullabies. Whether it's the fragrant 'Falling Short' or the candied 'Brownlow,' the vivacious '8896' or forthright 'Dancing,' 'Understudy's' mélange of flavours provides an antidote to all affections. But it's 'Understudy's' finesse that proves most astounding; there are no frills, here. Fletcher is a master of blank space, using it in perfect measure with her pervasive vocals and delicate instrumentation; no bar feels too sparse and no chorus is left too bland. Some might see it as a discredit, constantly referring back to Låpsley's elementary status. If anything, though, it should be a gesture towards things to come; from pitch shifting to spotless synths, 'Understudy' is an EP constructed with confidence and exactitude – who knows what she could come up with next.

Get your copy of the latest issue
More like this