Album Review
Menace Beach - Ratworld
5 Stars
If Menace Beach were from Brooklyn or Seattle the hype would be deafening.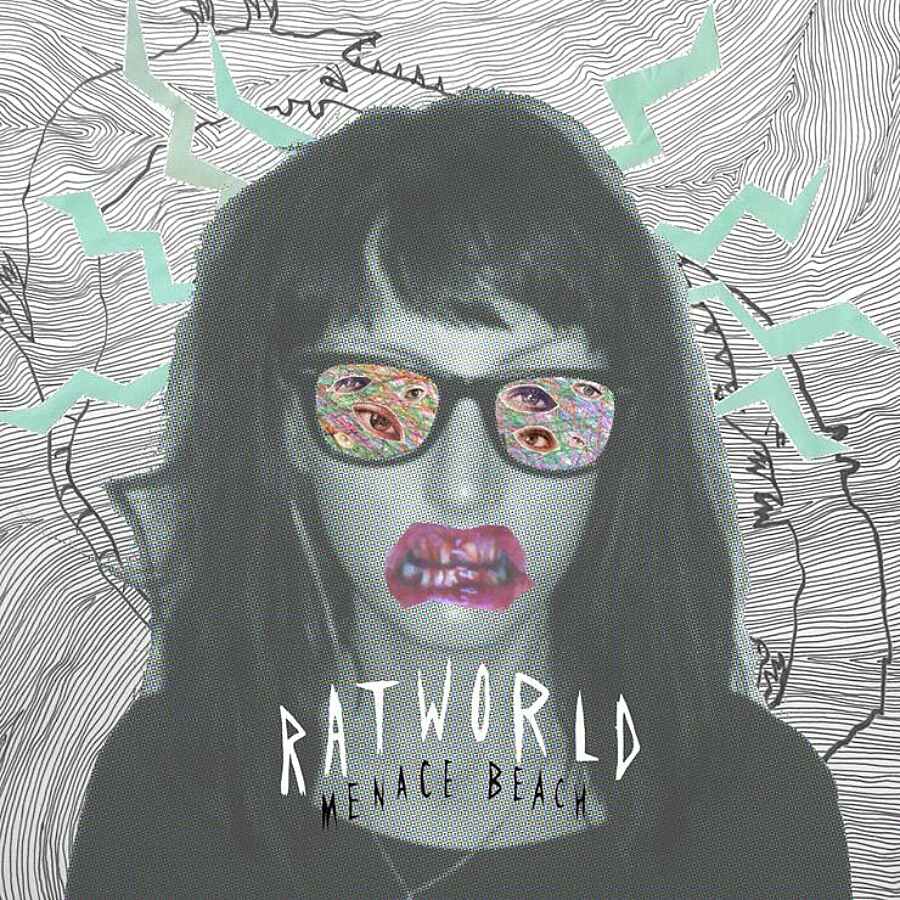 For Menace Beach, sometimes, things are just meant to be. If you read anything about Leeds' latest and greatest, it'll probably centre around their rotating cast of luminaries - a who's who of their local music scene's brightest stars. The past records of core members Ryan Needham and Liza Violet won't be too far away either - neither new to the party, their previous incarnations were always brilliant, and yet for one reason or other never quite broke through that final barrier. What seemed like a crime, now makes perfect sense - it was all leading to this.
'Ratworld' is that rarest of beasts - a debut album that's got a backstory running deeper than all six seasons of Lost, but still sounds like it's delivered without any requirement for effort whatsoever. Take opener 'Come On Give Up', circling round the plug-hole it's an unofficial national anthem for the can't-be-fucked, but, like everything Menace Beach do, underneath the surface there's far more to it than that. It's a pop song. Not the kind you'd give to Swiftie or Rhi Rhi, but a hook laden, dangerously sharp gem delivered by a band who can do from their bedroom what a team of expensively assembled writers would need a million quid budget to do - stick.
It's not a one off either, they come thick and fast. 'Elastic', 'Drop Outs' and the frantic 'Lowtalkin'' make a front four that all comes in at under ten minutes yet has more to love than others find in a whole career, never mind a single album. When switched up, the swirling, woozy 'Blue Eye' simply finds another way to be brilliant - Violet's vocal putting goosebumps on goosebumps before the whole thing crescendos to a growling climax of feedback and distortion.
We're rarely as fair on British bands as we are on their Stateside contemporaries. If Menace Beach were from Brooklyn or Seattle the hype would be deafening. Just like a diamond, add a bit of time and a lot of pressure, and neither of those strongholds of slacker-rock have anything that would make 'Ratworld' shine any less in their shadow.