Interview:
Panda Bear: Who let the dogs out?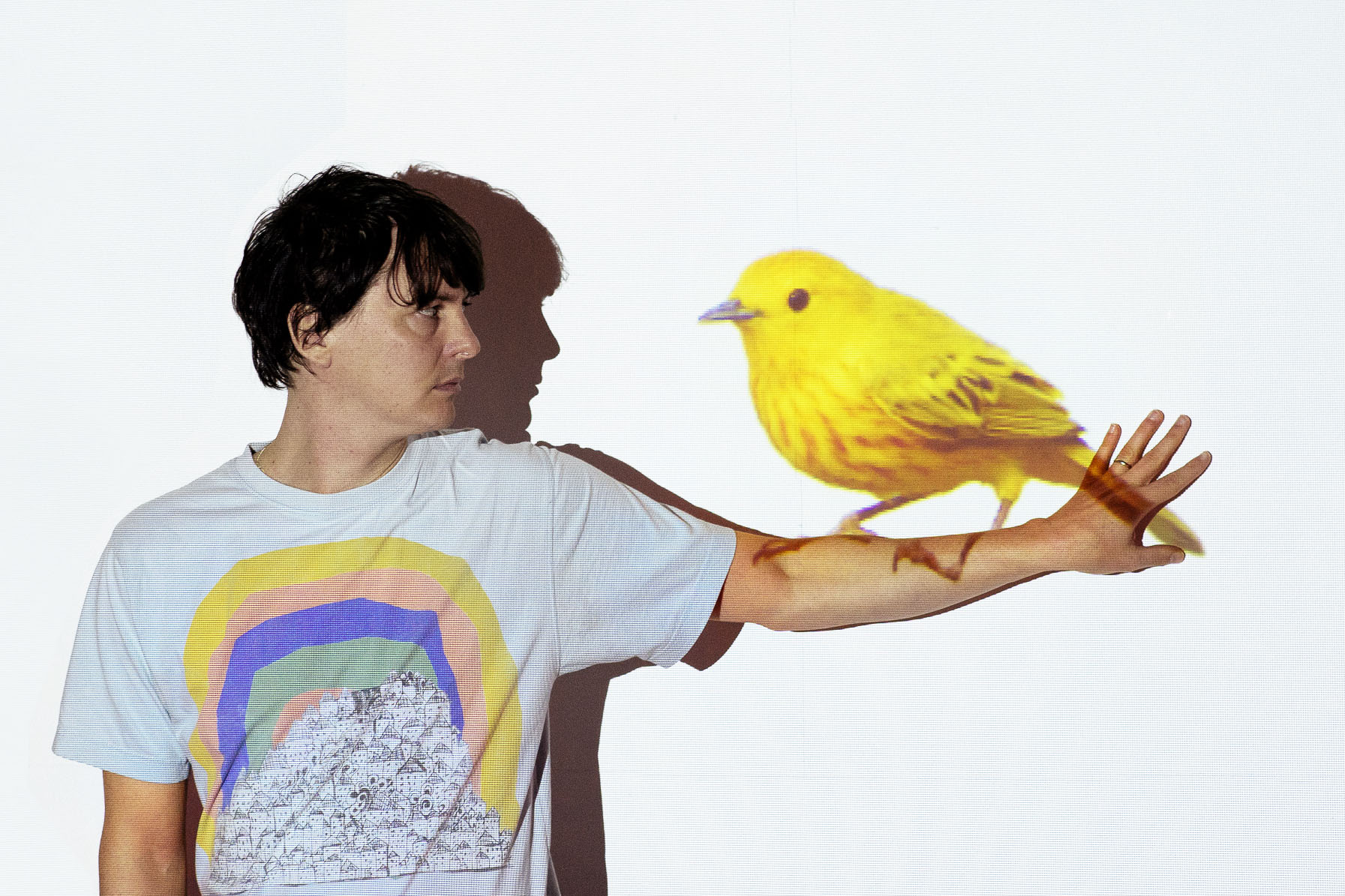 Noah Lennox is the same far out guy who's been winning hearts and sharing vibes for the past decade, but his Panda Bear new record - one obsessed with change, death and dogs - flips the book.
From each inherent meaning to every fragmented, millisecond sample, Noah Lennox knows his new Panda Bear record back to front. On the thirteen songs that make up 'Panda Bear Meets the Grim Reaper', each carries several purposes. There's a reason they appear, and it's not just because they sound cool in a sequence. If Lennox was given the choice to pick his own Mastermind topic, he's likely opt with this album. But there's one major detail he hasn't quite grappled with yet. On a record that's defined by heavy topics, deep introspection and a wider, celebratory perspective, it also concerns itself with one particular animal that appears to have boarded Noah's ark - the dog.
"I'm not totally sure what that means yet," he says, and it's about the only time when discussing his new full-length that the Animal Collective man hits something of a brick wall. "I feel like I might need a couple more years to work that out… "
If there's one defining characteristic to 'Panda Bear Meets the Grim Reaper' - its title being a direct reference to dub music and names that package death as something lighthearted - it's in how the whole saw-toothed thing bites. Just like a dog, it can either be a cuddly, attention-seeking antidote to sadness, or it'll brutally bark in order to get its way. Lennox admits that one song specifically refers to the two sides of these curious canines. 'Principe Real' follows the life of a sheepdog, and it represents "the moral compass we have," he says, the way in which we have nasty impulses but attempt to "herd" them. Listening to Panda Bear can sometimes feel like being drowned by abstraction, loose ends that tie together to form something meaningful. But burrowed deep beneath, there's a whole lot of thought bubbling up below the vibes.
In one of several funny analogies that Lennox digs into, he compares his technique to leaving a "trail of breadcrumbs", providing tiny chunks of info through his songs, ones barely visible to someone just passing by. "Maybe if somebody still gives a crap in ten years, they'll wonder what this is about and do some detective work," he says, referring again to 'Principe Real', the first song he's ever written to take its title from a part of Lisbon, where he's been living for over half a decade. And if there's any one running thread that links his triumphant 2007 solo breakthrough 'Person Pitch' to this new release, it's where they were created.
Lisbon's regal sense of chill is tailor-made for Lennox, the perfect match that showed itself up with 'Person Pitch''s gorgeous coat of colours. Follow-up 'Tomboy' was a more twisted, brutally barren form of expression, this latest record being a curious combination of the two. There was "no masterplan to make it happen," he clarifies, but '... Grim Reaper' is a "microcosm" of all that came before. "But the first five or six songs on 'Grim Reaper' represent the 'Person Pitch' zone, stuff that's a little more bubbly, hectic and crazy. Then there's the two beatless pieces which represent the 'Tomboy' era, the limbo sound. And then the last three or four songs would be the 'Grim Reaper' album on its own. They feel more sober than the other two. It might be a bit of a reach, but I feel like I can make that connection."
For a project that's always been about the voice it sports - one that floats over chaos like few others - again, lyrics and stories aren't the crux. In a series of firsts, however, the new LP saw Lennox experimenting with the way he writes. Usually he's an introspective kind of guy, but he says there's a threshold to that way of writing where, if you speed past, it "forms into self-obsession and narcissism." On '... Grim Reaper' he's wrestling with heavier topics than ever, particularly on 'Tropic of Cancer', which directly concerns itself with a member of Lennox's family being diagnosed with cancer. "I felt like it might be a good time to look at things differently, to look at the big picture," he says, so he used this song as a means of experimenting. Instead of wallowing or fighting against bad news, he matched the subject with a new purpose. "Even though the 'Tropic of Cancer' song starts personally, by the end of it I'm sort of just talking about disease in general, noticing how disease propagates itself to survive through time, just like every other being in the universe," he begins, taking the big picture perspective to extremes. "I'm almost trying to be empathetic towards it. In the context, it's like, 'It's just trying to survive like all of us. You shouldn't be so mad about it!'" Noah Lennox - a guy so understanding he'll even sympathise with a disease. It's a refreshing stance, and it also sums up the appeal of this brilliantly odd character.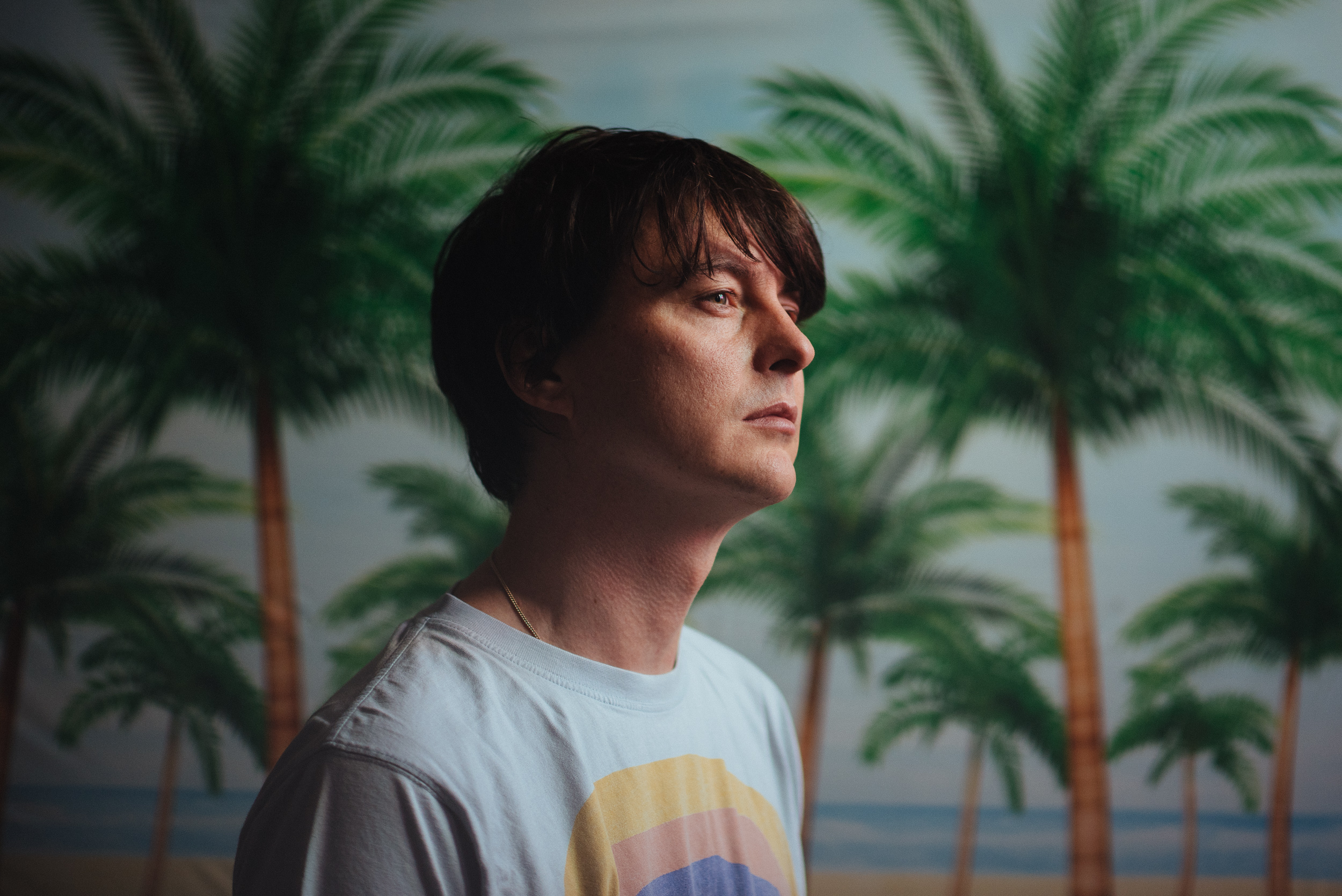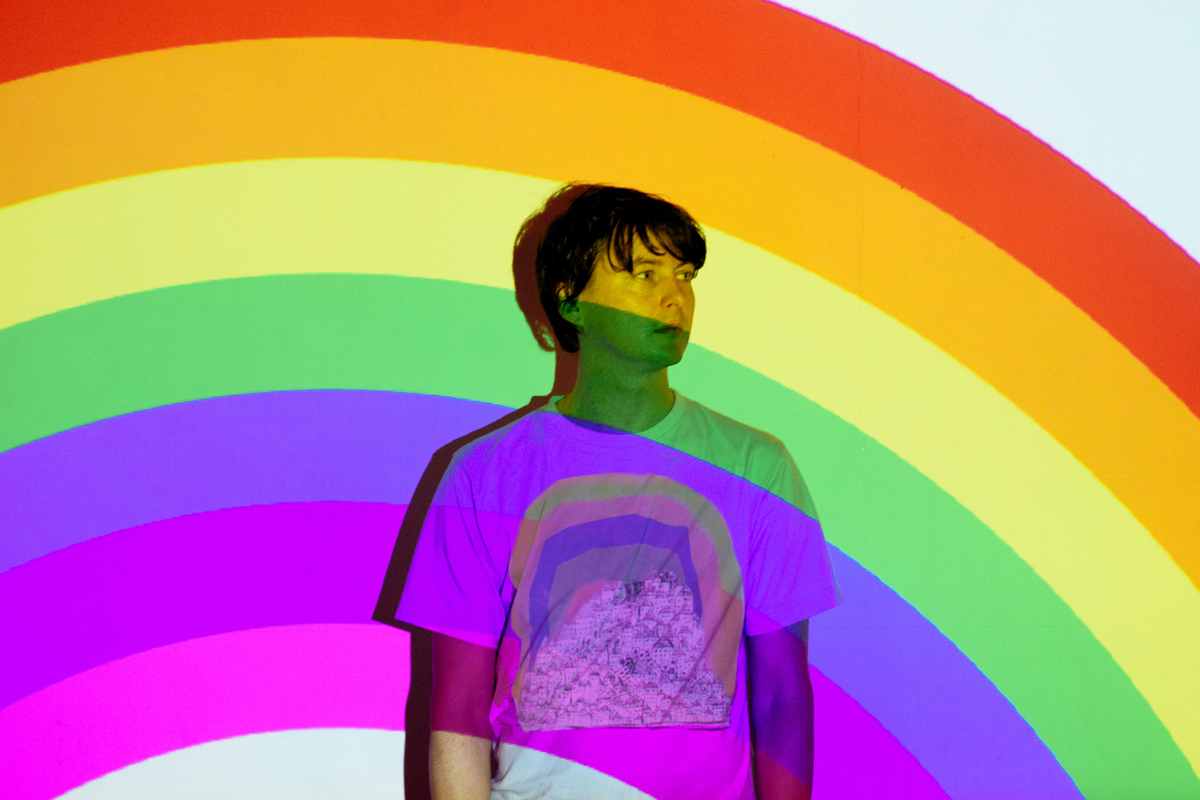 "Maybe if somebody still gives a crap in ten years, they'll wonder what this is about and do some detective work."
— Noah Lennox
A lot of the depth and meaning to Panda Bear's music comes afterwards, not while he's patching together these sample-heavy bursts of energy. On previous records, his default mode would be to "abstract things" or hide away from truths. "I was making things secret in a way that left room for a person to insert their own experience in there." Lennox doesn't hate a lot of things - not even disease! - but he has a big dislike for comfort zones. "I definitely started to feel like I didn't have anything more to offer with that process," he says. "In general I like to put myself into an uncomfortable place. The results are more interesting. Sometimes it doesn't work out - stuff just kind of sucks. But even when the stuff sucks, there's something about it that's exciting. There's often a little nugget in there that maybe I could use in the future."
Even though '... Grim Reaper' acts as the closing of a trilogy, it opens more doors than it closes. 'Selfish Gene' dives into sharp heady synth pop - like Chromatics washed up on a desert island - and 'Mr Noah' is his finest attempt at making the beautiful sound brutal. Understating the record somewhat, Lennox says that "at least there's something inherently interesting about reaching for something, even if you don't hit the mark," almost like he's defending the distance between his solo works, sonically. 2011's 'Tomboy' was chugged and charged on guitars - to some amusement, Lennox referred to it as his rock record - and on the follow-up, there isn't a single riff or lick in plain sight. Big change is "a way of keeping the ball rolling," he claims, and the mentality goes beyond his music and right through to moving to Lisbon. "The times in my life when I felt like I was forced to become a new person, developing a new sense of identity - the time just before that is often quite painful and chaotic. I was hoping the album would reflect these things."
Change is never far away for Panda Bear, and Lennox is even open to moving the family again, somewhere completely different to Portugal. "I feel like I could go pretty much anywhere," he says, the picture of relaxation. "I've promised the lady that once the kids move out the house, I'll go pretty much wherever she wants." There's just one thing that's missing from his picture perfect set-up, back home. "I'm working on convincing my wife to get our family a dog," he says, the furry friend that defines '... Grim Reaper' appearing once more. "I think she saw her older sister get bitten by a dog when she was young, so she has a weird thing about them. But if you start with just a little guy, it'll be fine," he concludes, his brain ticking over into the next chapter.
All photos: Mike Massaro & DIY. Taken from the February issue of DIY, out now - order your copy below.