Album Review
Death Cab For Cutie - Kintsugi
4 Stars
Eight albums in – Death Cab For Cutie are born again; a little cracked, but all the more golden for it.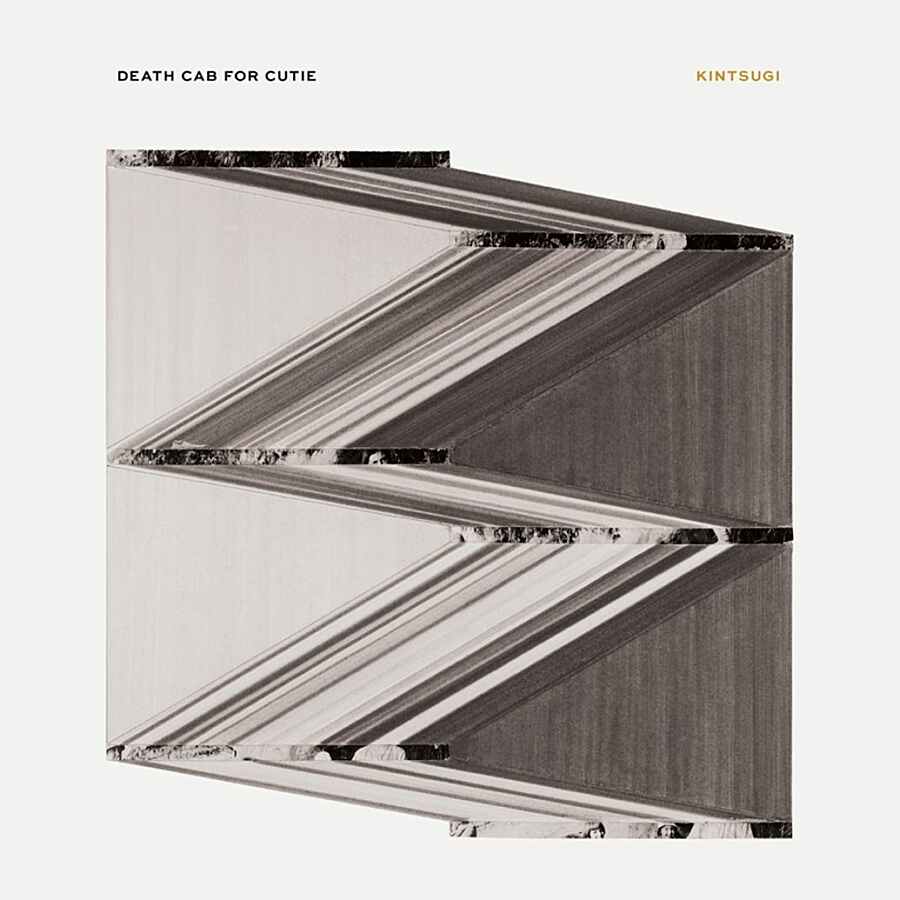 Given the alienated fanbases, tales of Hollywood divorce and departures of founding members that have all plagued Death Cab For Cutie since their last record, 'Kintsugi''s first triumph lies simply in its title. Named after a Japanese style of art involving fixing broken ceramics with solid gold detailing, it's an insight into Death Cab's readiness to not just repair themselves, but to come back more valuable than ever before. 'Kintsugi' is the actualisation of those intentions.
As opener 'No Room In Frame' shimmers into life to the sound of a flatlining monitor, it's the first indication of the wry humour with which Gibbard and co. have sought to address their detractors – it quickly becomes clear that they couldn't be further from a death bed. "I don't know where to begin," admits Gibbard, but it's delivered with a knowing shrug of the shoulders rather than a navel-gazing slump. His lovelorn ballads remain, but they're not weepy post-breakup letters, they're composed reflections upon those left behind him. That unmistakable voice sounds more at home than ever amongst the perfect distillation of everything that makes Death Cab For Cutie so unique.
Yes, 'Kintsugi' still revels in the heartbreak that is Death Cab's lyrical lifeblood, but backed by producer Rich Costey's plush backdrop for the first time, these sentiments seem less brittle. 'Good Help (Is So Hard To Find)' takes that signature plucked guitar work of departing guitarist Chris Walla and pushes it towards the horizon, swelling it in stature. Where the group's last two records have seen Death Cab's experimentation (and, indeed, Walla's production) delve into electronics with varying degrees of success as a means to evolve, this time around things return to the naturalistic feel of 'Transatlanticism' or 'Plans', but offer it up in such a way that Death Cab finally feel whole. Imbued with a soul and warmth like never before, there's a newly found weight behind every crackle and thud, 'El Dorado' zipping along like a minecart in the gold rush. Jason McGerr's flourish-filled drumming thunders forward, before it all drops away like the coastline into a gigantic, piano-led concluding couplet of 'Ingenue' and 'Binary Sea'.
Finally free of their pinning as the indie kid's go-to mixtape tearjerker, Death Cab have blossomed into a thoughtful, stadium-destined rock band for the ages. 'Kintsugi' sees their eighteen-year-in-the-making intentions fully realised, and - eight albums in – Death Cab For Cutie are born again; a little cracked, but all the more golden for it.