Album Review:
Algiers - Algiers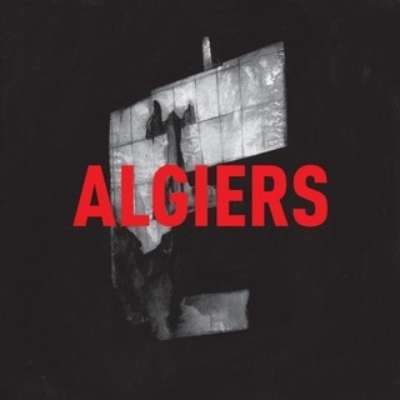 Algiers haven't found themselves a niche; they've dug out a trench and settled in for war.
Label: Matador
Released: 1st June 2015
A quick glance at Algiers' website should tell you all you need to know about the context from which this debut album emerges. Images of and quotes on colonialism, apartheid, racism and injustice fill the screen - it's these which provide the backdrop to Algiers' gospel-led take on post-punk and industrial electronica. Given the uncertain, fragile manner in which racial-relations find themselves in their native USA, 'Algiers' finds itself arriving at the perfect time to form the cultural, referential backbone to these uncertain times.
It's a suitably foreboding, uncomfortable listen, doom-laden choirs filling what empty space dares to exist between the pounding bass and scattered drum machine work. Never is this more clear than on 'Blood', a track which drips with classic menace lifted straight from a Hammer horror film, handclaps and booming percussion stabbing through the droning backdrop.
The record's constant hums and oohs at times whitewash even Algiers' loftiest intentions, but the moments of clarity amongst all the murk mark the trio out as something staunchly individual. 'Old Girl' soars free of this constraint, frontman Franklin James Fisher stretching his vocal range to lift things out of the grime, and 'Irony Utility Pretext' shimmies loose via its New Order-esque flickering beat. The latter half of the record is plagued by the numbing effect of Algiers' gospel hook, though - the shock factor of the band's novel approach to modern-day soul superseded by all-too-sudden familiarity. Thematically, 'Games' finds Algiers at their peak, bemoaning the turning of a blind eye to modern-day injustice, but even the brief breathing space granted by the stripped back balladry feels flat amongst the by then well-worn vocal instrumentation.
Their political persuasions carved into their sleeves, with their debut effort Algiers haven't found themselves a niche; they've dug out a trench and settled in for war. Moments of eureka-inducing genius lie amongst all the sticky, stifling heat of droning Southern gospel and industrial clangs - if Algiers can harness these in future efforts, then they may single-handedly drag those bemoaning music's modern aversion to political engagement kicking and screaming into their searing light.
More like this