Foals: Never Looking Down
It shouldn't be rare for bands to improve with each record, but it's a strange reality. Foals buck the trend. Trace their early steps and it's easy to see why.
Foals' greatest strength is their ability to shatter expectations. It became a habit of theirs, from the early days of jagged math rock demos, to play the unlikely hand. They managed to get TV on the Radio's Dave Sitek to produce 'Antidotes', but they did the unthinkable by scrapping a big chunk of those sessions. 'Total Life Forever' saw them submerged in electronics, suddenly capable of penning heartbreaking numbers like 'Spanish Sahara'. Change is what they thrive on.
These days, Foals' potential is black-and-white. They'll either go one bigger and create something more vital, or they'll finally hit the hurdle that many bands crash into at an early point in their careers. "Every time you go into the studio, the odds are stacked against you making a good record. Harder each time," admits frontman Yannis Philippakis. Somehow, with every album, they emerge with something that dwarfs what already existed. 'Inhaler', from 2013's 'Holy Fire', had them louder and more bloodthirsty. 'What Went Down''s title-track is the evil sibling of that beast. Just when it looks like Foals can't possibly hit bigger heights, they knock out the next level boss before even making eye contact.
It's there to see in Yannis' rabid delivery, the way 'Mountain At My Gates' doesn't stop short at an arms-aloft chorus, instead racing towards a breakneck crescendo. Foals are chasing bigger things with every record they make. Whether that's for self-fulfilment or a festival headline slot is another question, but 24 hours with the band reveals the inner-workings of their pursuit.
"Particularly at the moment, it's increasingly rare for a band to progress album-by-album," states Yannis on a blow-up, grass-stained sofa backstage at Kraków Live Festival. "Even if I'm wrong, it's unusual for a person in a band to feel like that four records in." Just as he's speaking, Orlando Weeks from DIY's August cover stars The Maccabees walks past. Orlando and co. can also count themselves as part of a small pack of bands making headway with every record. They initially struggled with chart-topper 'Marks to Prove It' ("I think they made a whole album and canned it. That's harsh. And then to come out with a great album is testament to that," notes Foals guitarist Jimmy Smith later on). But that's how it is - fight to the last to make something better or get ready for music's grim reaper to knock.
"
There are more awful records than good records. That threat is what's kept us nimble.
— Yannis Philippakis
It's been ten years since Foals trashed house parties, booked their own gigs and toured the world in a second-hand Royal Mail van. But it's easy to connect those hungry teens to the band currently triumphing on stages ten times the size. "We grew up feeling like we were the underdogs," claims Yannis. Never shy of admitting "I definitely have a chip on my shoulder," he's the picture of a restless workaholic. "We had this feeling that we were coming up and fighting it out. That's partly what's kept us together. And I still feel like that," he says. "Everywhere we play - not today - you'll go to these radio shows and you realise so many of these bands are just pop groups that somebody's kicked through Topman. It is depressing." There are some exceptions to the rule. "The Maccabees - they've fought it out the old way and they're Number One. Arctic Monkeys, they've been successful on their own terms. But there are other bands that I feel have been given the cheat codes to life."

From an outsider's perspective, Foals' journey to the top rode a wave. There was a demand from the start. Labels were on board, the attention never dipped. Momentum was always behind their backs. "Yeah, we had our fair share of good fortune," agrees Yannis. "But you're competing with these highly slick, fabricated groups. There are a lot of groups pretending to be indie bands that kind of aren't, I feel. Maybe I sound embittered but there's some music out there occupying the same space that somebody else should. They've been given an unfair advantage because they have a slick marketing team and someone's told them how to run their Instagram. There's all these other aspects that you don't think about when you're fifteen and you pick up a guitar.

"That plump contentedness certain musicians start to show after a while - I just don't think it's going to happen to us," he declares. "You notice it in other bands. People go through the motions. I'd rather not put a record out than have us get comfortable." And Foals aren't lording it up in Hollywood or purchasing penthouse apartments. "It's not like all of a sudden we're hanging out with people with nose jobs, or guys sleeping on lilos in Bali every day. I don't feel that different to when I was younger. That's probably a good thing."

Jimmy remembers the feeling of having no real alternative to being in a band. "Not speaking for Yannis - he was at Oxford," he starts. "But for me, I had a really shit job doing data entry at a doctor's surgery. It got a bit crushing after a while. The alternative to Foals was not even worth thinking about." Cut to the present day and the guitarist can't believe his luck. A more at-ease character than Yannis, he's still embracing the perks. "It just keeps getting more fun," he smiles. "There's that realisation - this is it. This is what we do. It's such an exciting thought, and it's still propelling us. It's a fuel source that keeps on burning. It sounds really clichéd but a lot of the time I wake up and I pinch myself."


"
I'm more violent. I'm more spontaneous. It's more aggressive.
— Yannis Philippakis
Comfort could have crept into 'What Went Down'. Previously, they've been known to climb up the walls in nightmarishly cold spaces (recording 'Total Life Forever' in a Gothenburg winter) or come to blows with a producer. This time, they decided to enjoy themselves. Mid-February this year, Yannis, Jimmy, drummer Jack Bevan, bassist Walter Gervers and keyboardist Edwin Congreave travelled to Saint-Rémy-de-Provence in France to make their fourth record. It had all the ingredients of a pleasant trip abroad.

'What Went Down''s own making-of film, titled 'Crème Anglaise', paints a picture of luxury. They can be seen hiking through forests, exploring nearby towns, shooting photos, taking a dip in a studio swimming pool. How lovely.

But there's the odd revealing shot. One has Yannis typically holding up a piece of paper with the words "SOD OFF". Another sees him lurking over a typewriter in a giant room (it's a surprise he didn't write: "ALL WORK AND NO PLAY MAKES YANNIS A DULL BOY"). There's also an especially creepy shot of a doll hanging off a basketball hoop. Needless to say, madness creeps into the process, regardless of where Foals make a record. After all, it was in nearby Arles back in 1888 where Vincent van Gogh chopped off part of his left ear.

"It definitely wasn't a holiday," pipes Yannis. "When we make records, it's an intense experience. That's partly why I didn't want to go somewhere shit. When I go into the record, it's an adversarial thing. It's a combat. There are more awful records than good records. That threat is what's kept us nimble. Why go somewhere that could create more problems for us? I'm perfectly happy to drive myself crazy within the studio or next to a guitar amp. But when I go outside, I just don't need that shit in my life."

With the help of local wine ("We did some other things as well, but that's just recreational," smirks Yannis) they hit the studio habits required to make 'What Went Down''s berserk extremes. The title-track sees the frontman barking out orders. Closer 'A Knife in the Ocean' is an ultimate apocalypse soundtrack. The band's harsh and maniacal side is given more of the spotlight, but the purer, melodramatic alter-ego also gets its say. To avoid slipping into the comfort zone of doom, they stuck to their guns. "We were really Foals about it," declares Jimmy. "We got to France and it was like 'Fuck, it's too nice'. We were really worried we'd get pampered, or distracted." Last time round, producer Flood told the band: "Good records are made under stress and tension." But Foals trusted their own instinct instead of taking outside advice. They're stubborn like that. "We wrote it really quickly, went to a really nice place to record it, and it was all just… great," says a beaming Jimmy. "We weren't experimenting with: 'What's it like to put a hot-headed producer in a room with a hot-headed band?' You learn - fourth record, ten years in the band, you just learn how to deal with it and what it's all about."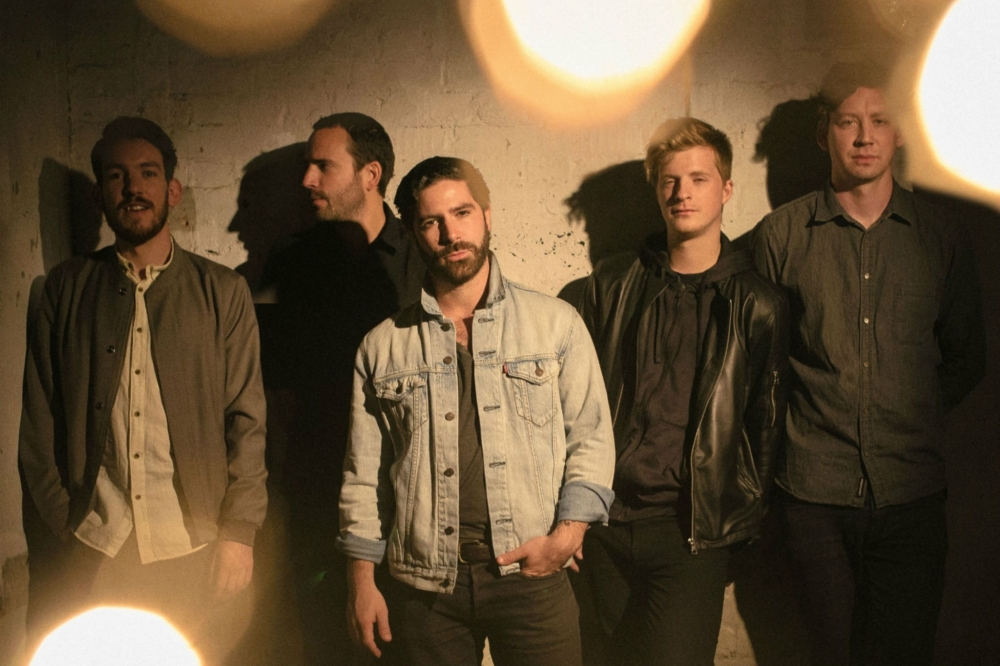 "
I'm never done, I feel the opposite of that. I'm perpetually craving something.
— Yannis Philippakis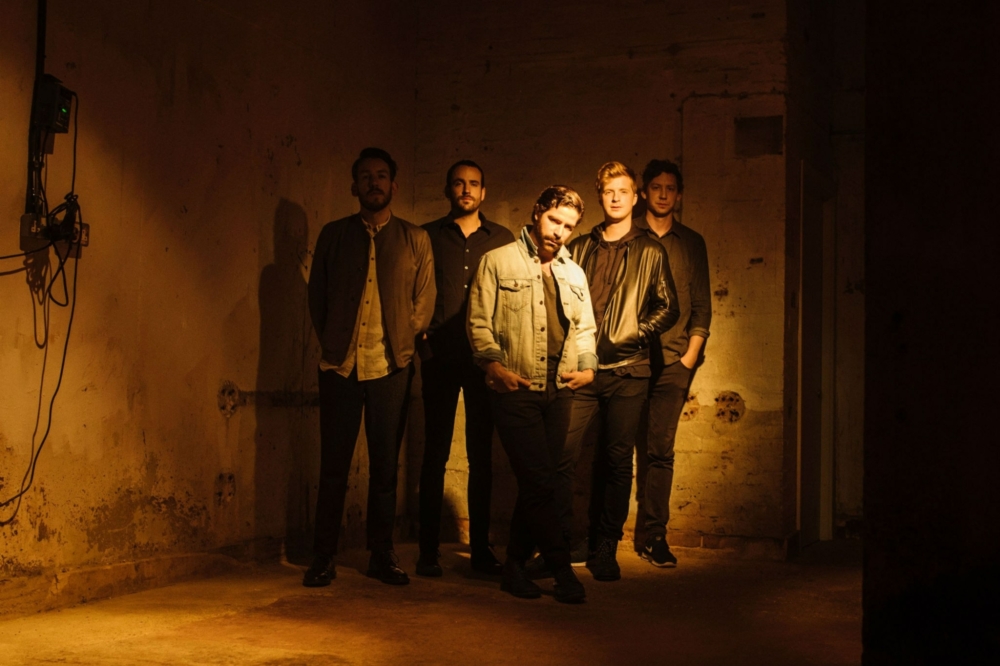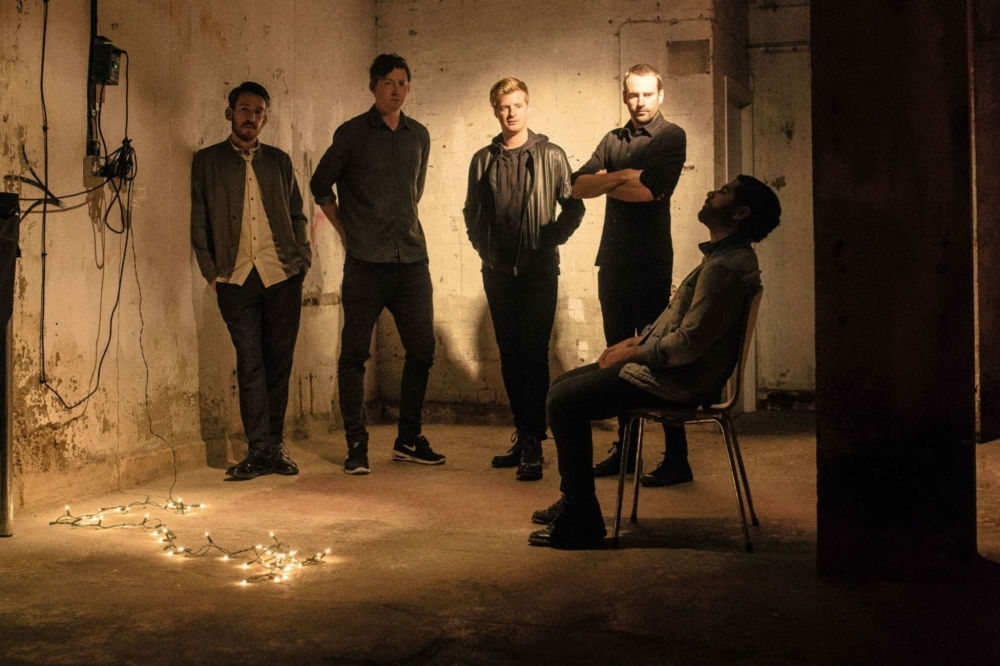 There's always room for more. That's the mantra Foals stick to. During a closing set at Kraków Live, they're as snarling and energised as ever. Yannis dives into a pack of flailing arms, races past stage barriers. "I'm more violent. I'm more spontaneous. It's more aggressive," he says of these recent shows. New material raises the dial on what came before, and closer 'Two Steps Twice' - one of the first songs they ever wrote - remains the ultimate fire-starter. Shortly afterwards, and it's clear they haven't hit perfection. Jack and Yannis look puzzled backstage, and they both agree that something was missing. The following day, Yannis is still mulling over what did and didn't work. Speaking to fans at the city airport, he talks through each song like it's a case study. "We're never full," he states before the set, and what follows is evidence that Foals are still on the hunt for perfection. "There's a drive to try and write better songs, something better than what's come before," he says. " If we were to make another record right now, it would be violently different to the one out now. And I'm excited by that idea. There isn't a full-stop."

It's not a fear of failure that keeps Yannis on his toes - it's the absolute threat of being happy with output. "Some people would agree that we'd made missteps," he begins. "There's no shortage of people that hark on about everything since 'Antidotes' not being as good. I don't agree with those people, but I'd rather take missteps and make errors and go through the mangle. People are more forgiving of that. We're testament to the fact that people are forgiving of change. Maybe we've been lucky, but the bands that become extinct are ones that stand still for too long."

After a weekend back home in London, it's all things go on a world tour that looks likely to span twelve months, at the very least. Back in 2014 and after a headline set at Bestival, it was a matter of days before work started on 'What Went Down'. Chances are that'll be the case next time round. A handful of European festival shows to their name, and they're already chomping at the bit to do something new. "You get starved of creativity when you go on tour," admits Smith. "We get starved, and then all of a sudden we can do it again. You sit down at a keyboard, a piano or a guitar, and you make something. It's exactly the same principle. It's being in a band, it's making music. There's a joy in what we do, and we're tethered to it, we have to do it. Because then life is kind of meaningless without it."

He lists off potential new releases ("droney shit" or a "proper EP, a standalone thing" spring to mind) like they're next on the agenda, as if arena tours and 2016's festivals won't come first. "Four records in ten years isn't that much. We could be doing more," he claims. There's an itch that won't quit with this band. Never content, never capable of ticking boxes - if there are specific traits to becoming a group who take the long route and always improve, Foals have these in spades.

"I think we're lucky," starts the frontman, "because some bands come out with these perfectly-formed debut records. And then it's hard to better that. If you're in that situation, it's hard to know about the next step. But we never felt that. There was mixed feelings about the first record and the second record and the third - and there will be about this record. That's even an internal thing. It means that you want to write another record. Creatively, I don't think I can afford to sit back. I'm never done. I feel the opposite of that. I'm perpetually craving something."

It's not just the future that keeps Yannis up at night, it's the past. "There's all of these things that haven't materialised." He cites "embryos of songs" from the early days - "and they goad you," he says, like he's haunted by the ghosts of scrapped ideas. With Smith, he'll pen sketches or loose loops that might eventually form into full beings. "There's hundreds of untouched ideas," he claims.

"It motivates but it also teases you," he says, scratching his head and staring down."It just feels like there's a lot more to do. I feel like we're young. I don't think we've got jaded or that we've slowed down. The best is still to come."


'What Went Down' is out now via Warner Bros. Records.