Watch:
Hinds freak out, scream, lose their minds in Narduwar interview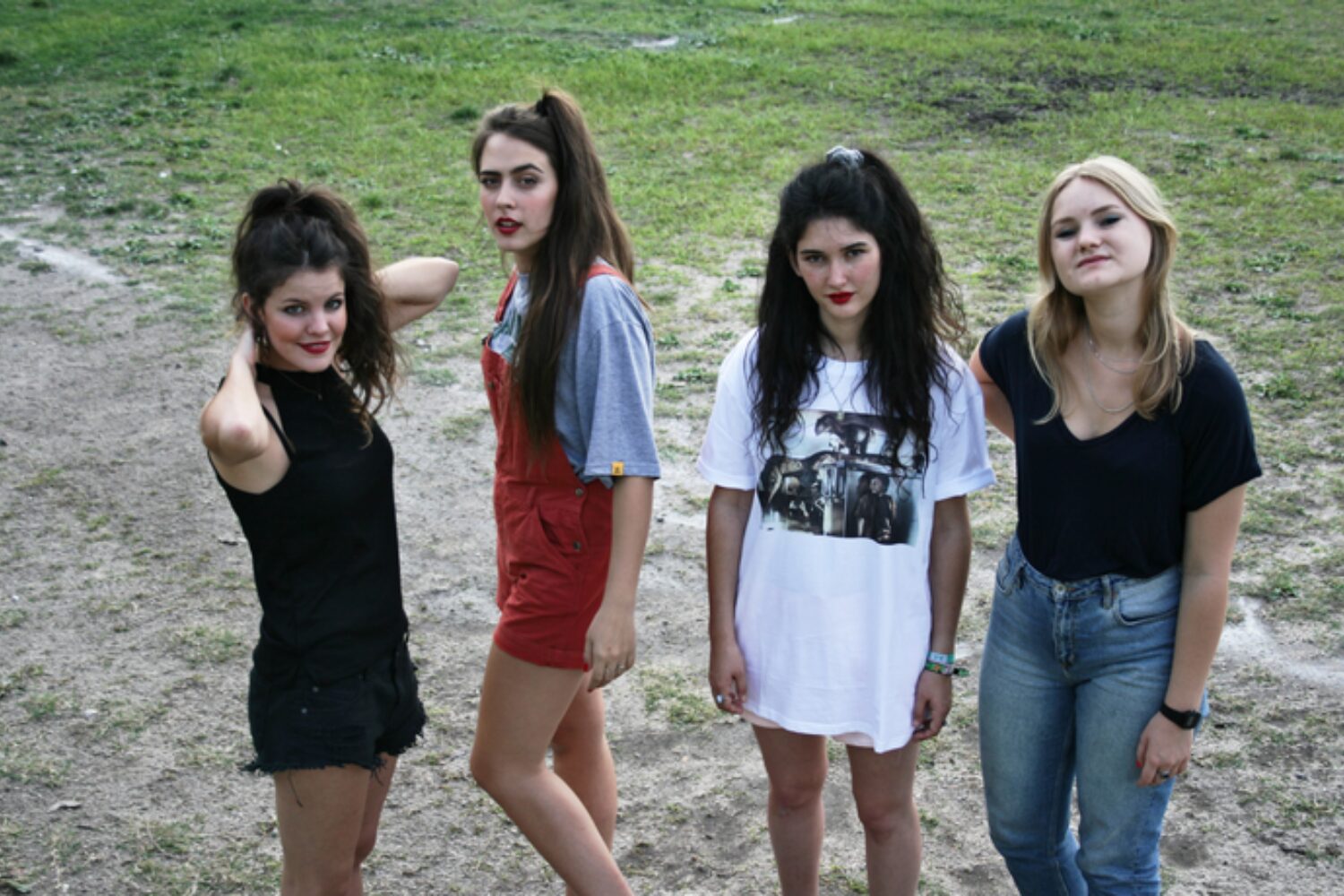 Madrid group speak to the human serviette in Vancouver.
There is a very strong chance that if Hinds ever actually meet The Strokes, they will self-combust.
In an interview with human serviette Narduwar, the Madrid four-piece lose their minds when he presents to them a signed poster for 'First Impressions of Earth'. They scream, they cry. Carlotta Cosials shouts: "Is it true?! Why?!" Ade Martin jumps up and down repeatedly shouting "No way! No way! No way!" It looks like filming has to stop for a while. This all happens within the first minute of the interview.
In true Hinds style, the freaking out doesn't stop there. They talk about being the first Spanish band to play one of Glastonbury's main stages. Narduwar digs up a photo of Carlotta starring in a school-based TV show. And the whole thing finishes with Ade spitting rum in Narduwar's face. Not the average interview, then. Watch below.
Hinds' debut album 'Leave Me Alone' is out 8th January 2016 via Lucky Number Music.