Live Review
Foals, Dreamland, Margate
14th November 2015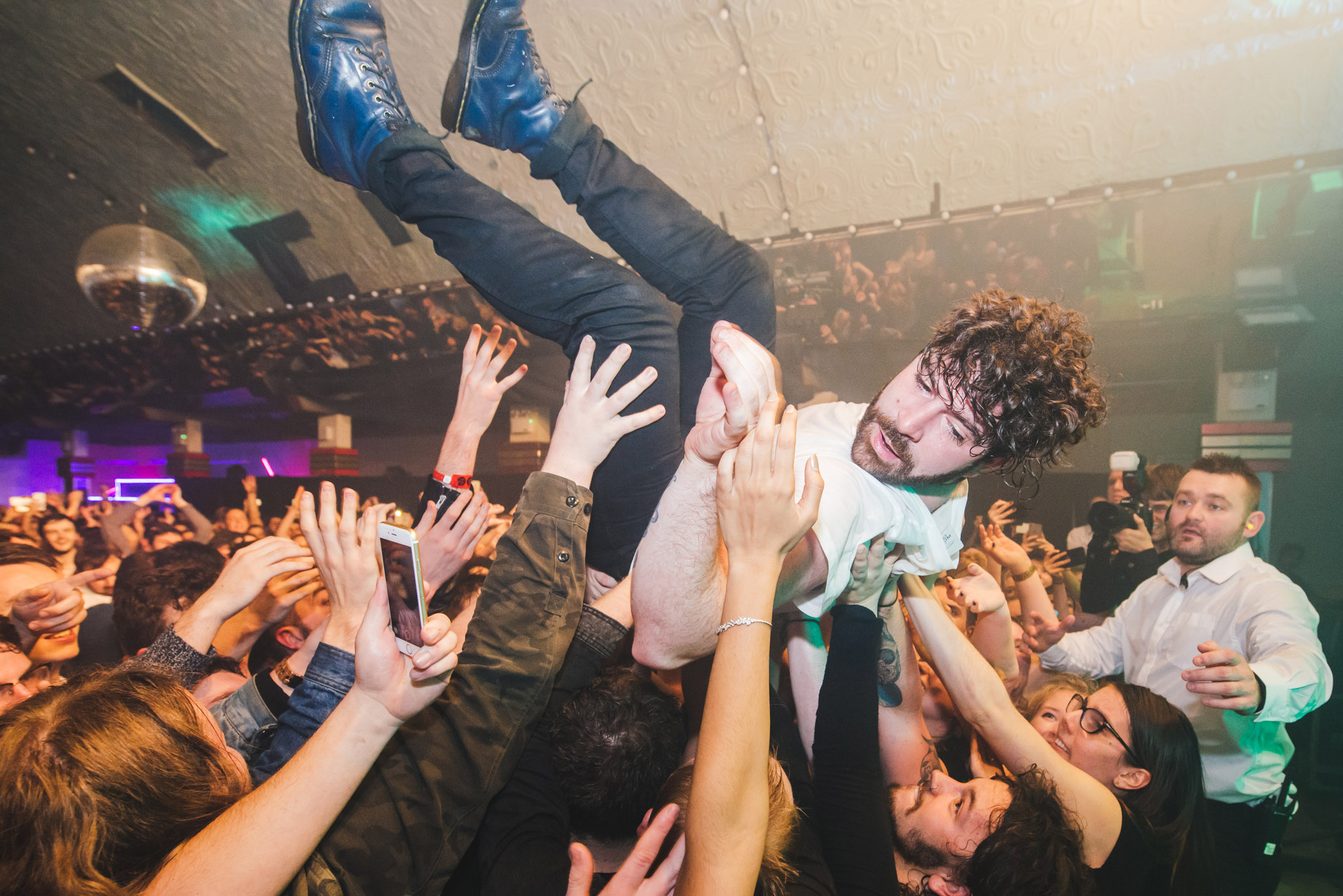 The intensity goes through the roof.
"It's been a long time since we played a roller disco," grins Yannis Phillippakis as he takes to the Dreamland stage. Crammed into the tiny confines of the curved, brickwork roof, it's a quirky checkpoint on a tour that's seen an arena-ready Foals squeeze themselves into all manner of intimate past haunts, and it's rewarded immediately with non-stop ferocity both on- and off-stage.
A career-spanning set toys with the band's split personality, fire-starting heavy numbers like opener 'Snake Oil' sitting comfortably alongside the more delicate likes of 'Give It All'. Its common thread lies in the weight behind their every move – once a spindly math-rock band, Foals are now beefed up and carrying themselves with a puffed out chest. Where the slower numbers emphasise their emotional depth, the heavier side goes straight for the jugular, an early 'My Number' in particular inciting a predictable swarm of limbs from the off.
'Providence' sees Yannis break cover, clambering into the crowd, before he's briefly reined back in with 'Spanish Sahara'. As the soft hiss of waves marks the track's opening, Dreamland feels to be its perfect setting, just a skimmed stone's throw from Margate beach.
From there on out, the intensity goes through the roof. Guitars are brandished like weapons, guitarist Jimmy Smith full-blown wrestling with his instrument as every track rings out, lending 'Late Night' a jagged, improvised outro in the process.
"It's a fucking Saturday night in Margate, are you ready?!" screams Yannis, diving headfirst into 'Inhaler', before an encore sees him leap atop the back bar of the venue, necking a shot halfway through the achingly long build of 'Two Steps Twice'. It's these moments that marks Foals out as the country's greatest live band – it all feels fit to collapse at any moment, and watching Foals claw themselves back from the brink while relishing every moment of the madness is a spectacle unlike any other.