Report:
Three terrifying nights with Show Me The Body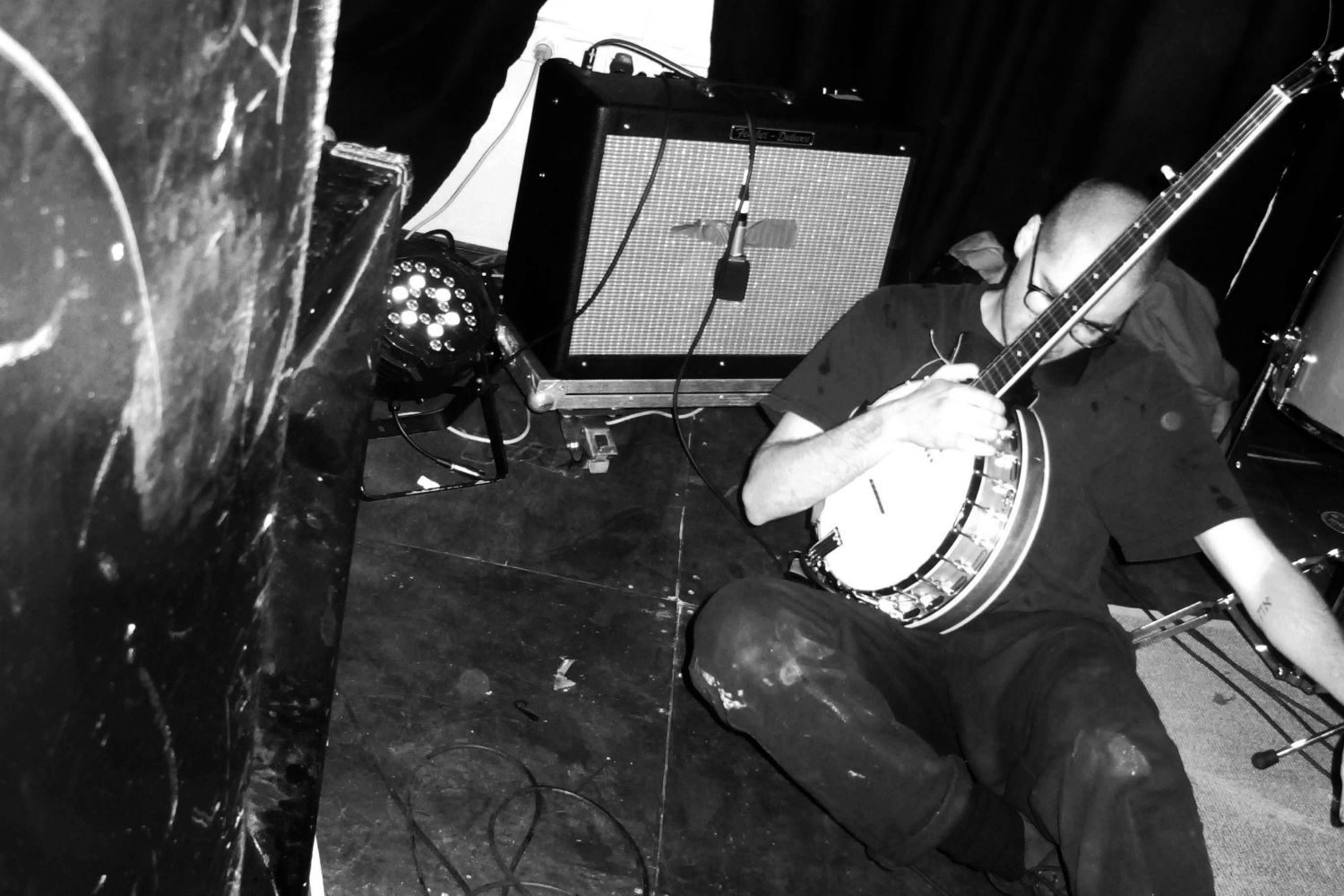 The indefinable New York troupe finally hit UK shores at the start of the year, taking in three furious London shows in three days. Neu was there to track the chaos.
Monday 8th February • Rye Wax Records
Things hit a snag as the countdown to Show Me The Body's overseas debut approaches zero. With just minutes to spare, the show's knocked back by over an hour due to noise complaints from an upstairs performance of Macbeth. There's already tension in the air by the time an overzealous pit-starter is dragged out by security during opener Youth Man's set.
"It was funny, the bouncer was eating some food while we were sound checking and he was like, 'Yo, that shit is tight, I fuck with it!' Then the first band starts playing and he put that kid in a headlock for moshing!," laughs Show Me The Body frontman Julian Cashwan Pratt later on. "I was like, 'Dude, when we play, that's gonna happen… you can't do that!' He let the kid back in, it was cool." Even with the warning, though, nothing could've prepared Rye Wax for Show Me The Body. Industrial noise clattering against swaggering hip-hop influence, it's all tied tight with the strings of Julian's banjo. A venue-wide pit is swiftly commandeered by none-other than King Krule man Archy Marshall. By the time Julian storms into the crowd during closer 'Body War', he sends a camera flying, leaving a Radio 1 producer's eye black as coal.
"We don't know how this will be, exposing people to this music."
— Harlan Steed
Tuesday 9th February • DIY Space For London
With Archy Marshall once again present and correct, DIY Space For London is packed out for Show Me The Body's second strike. "I'd heard about him from our friends, but it was really sweet of him to come through and show support," says Julian of the King Krule connection. "We fuck with what he does, definitely."
Despite the trimmed-down, four track setlist, it's another, er, fire starter. "The PA system last night was not up to what was… required," explains bassist Harlan Steed the next day. "Oh yeah," smiles Julian, "As we were sound-checking we asked the sound man if we could turn up the bass. We sort of wanted to control the sound – we wanted to blast it through the PA. Within thirty seconds of this kid going in, he had this shit on fire."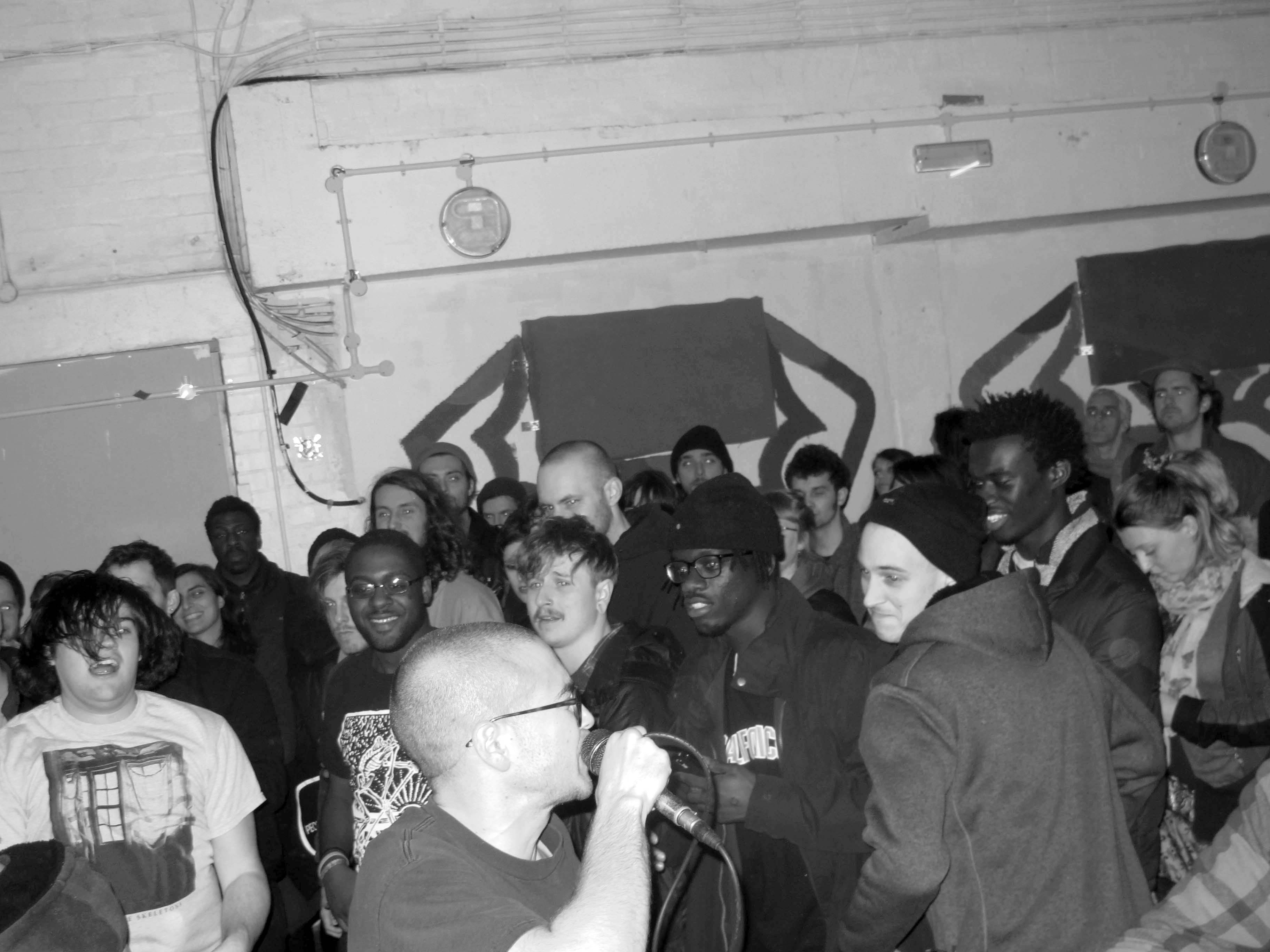 "I've always fucked with people who say heavy shit. People trying to convey a message."
— Julian Cashwan Pratt
Wednesday 10th February • The Lock Tavern
"Oftentimes when we put these kinds of shows together back in New York, it's a really specific crowd that it brings out," says Harlan. "So we don't know how this will be, exposing people to this music." A third packed-out, sweat-drenched venue in as many days answers his question.
"There's definitely a key vision that the three of us see," Julian explains of their twisted noise. "I've always fucked with people who say heavy shit. People trying to convey a message," he continues. It's drummer Noah Cohen-Corbett who sums up Show Me The Body's mind-bending sound and ethos best, though: "Mix it up, and mix it together."
Photos: Veronique et Charlotte.
Taken from DIY's 50th issue special, out now. Subscribe to DIY below.

Get your copy of the latest issue