Album Review
Minor Victories - Minor Victories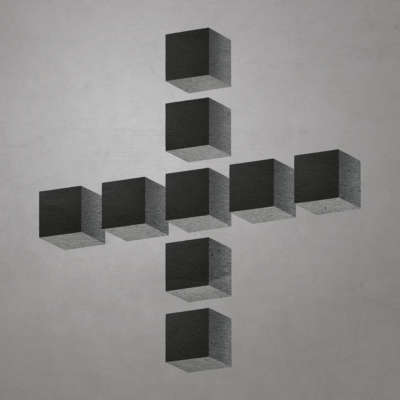 Throughout the record, there's a cinematic feel to the arrangements.
Label: Play It Again Sam
Released: 3rd June 2016
The word 'supergroup' can sometimes send shivers down the spine, but the formation of Minor Victories makes sense both on paper and on record – Editors guitarist Justin Lockey had the intention to create an extreme noise EP, recruiting Mogwai's Stuart Braithwaite and Slowdive's Rachel Goswell. Whilst that EP never materialised, his vision has led to the formation of something altogether more enticing.
The album begins with a commanding confidence and swagger, 'Give Up The Ghost' proving to be a real statement of intent, led by crashing drums and a thumping melody. The lead single 'A Hundred Ropes' follows, which sounds exactly how you would expect a band consisting of members of Mogwai and Slowdive to sound. In this case however, that predictability isn't a bad thing – the propulsive electronic beat is irresistible, and it's easy to see why Goswell has claimed this to be the "the most exciting thing I've done to date".
The record truly comes into its own with the astonishing 'Breaking My Light', a menacing, brooding monster of a track, which sees Goswell softly sing as the melody is pushed on by an eerie orchestral arrangement reminiscent of 'Homogenic'-era Björk.
Elsewhere, The Twilight Sad's James Graham provides vocals for the euphoric and anthemic 'Scattered Ashes (Song For Richard)', whereas the collaboration with Mark Kozelak is the only misstep – his drawled, laconic vocals seem out of place, especially when intertwined with Goswell's delicate delivery.
Throughout the record, there's a cinematic feel to the arrangements, particularly on 'Out To Sea'; a stark, glacial composition, which sees Goswell's soft mantra-like vocals blend in seamlessly with the stunning climax as the song builds to a glorious wall of sound. Similarly, 'Higher Hopes' offers more of the same – an intense yet fittingly comforting end to the record.
It would be so easy for each band member to stick to their day jobs – Editors are still a huge live draw, Mogwai are constantly busy honing their sound, whilst Slowdive have enjoyed a much deserved reappraisal following their well-received reunion. That they've chosen to branch out is one thing, but to create something altogether new - a record so atmospheric and beguiling, is beyond expectation. At no point of this record are you left hoping for another Editors anthem or new Slowdive music – yes that would be wonderful, but we now have Minor Victories to savour. Hopefully they're here to stay
More like this