Album Review
The Kills - Ash & Ice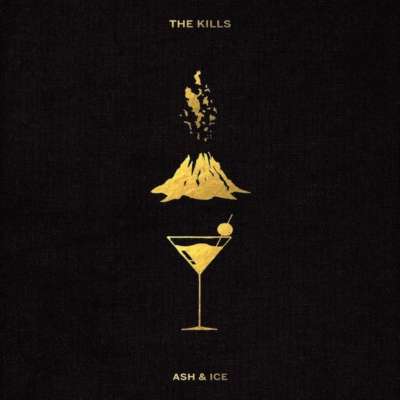 A band confident in their own skin, their identity clearer than ever.
Label: Domino
Released: 3rd June 2016
Jamie Hince's story of how 'Ash & Ice' came to be, well, 'Ash & Ice' is a fitting one, as The Kills' fifth album swiftly moves from the stoic bravado of 'Doing It To Death''s "double-sixing it night after night" to a darker place, increasingly introspective as the record goes on. "That love you're in, it's fucked up" sighs Alison Mosshart repeatedly during the piano-led 'That Love'.
It could also be attributed to the miles (and then some) Jamie spent travelling across the depths of Russia, or perhaps the injury that almost meant he'd have to give up the guitar completely. We know nothing of Alison's troubles in the months making this LP, but chances are there are some. The path to 'Ash & Ice', you see, was not a simple one.
And yet it's a record that's so comfortably The Kills: 'Hard Habit To Break' has echoes of 'Hitched' from 2003 debut 'Keep On Your Mean Side', there's a little of the vocal rhythms of 'Midnight Boom''s 'Sour Cherry' to closer 'Whirling Eye', and the pulse of 'Blood Pressures' cut 'Heart Is A Beating Drum' echoes throughout 'Siberian Nights'.
That's not to suggest it's a carbon-copy, more a culmination of all that's come before; a band confident in their own skin, their identity clearer than ever, their mission unchanged since those transatlantic tapes at the turn of the millennium.