Interview:
Formed a band: Spring King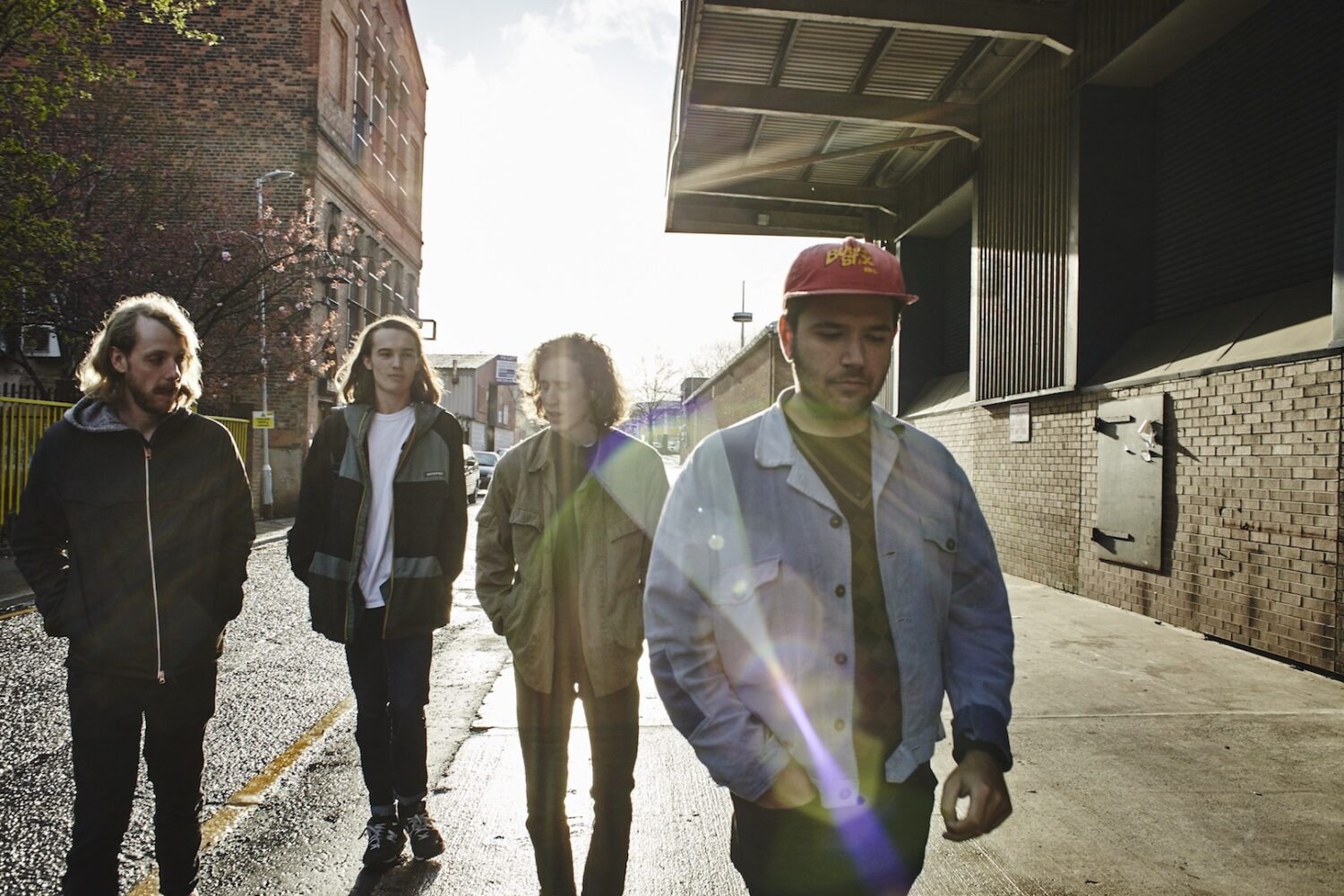 Spring King began life as a cobbled-together, 'that'll do' project. Three years later, on the brink of a massive breakthrough, they have one of the year's best debuts by their side.
This time last year, Spring King didn't expect to be sharing a room with Jools Holland, Elton John or even Bloc Party. They've always been a confident bunch, but they didn't see themselves playing one of the best TV debuts in recent memory, either. Then again, these last twelve months haven't exactly been standard fare. Just like Leicester City winning the Premier League, a rise this meteoric hadn't been on the cards for Spring King.
Whisked from relative obscurity to the hands of a major label, they're now selling out tours all over the shop. Debut album 'Tell Me If You Like To' is a rough-edged blueprint for anyone thinking about starting a band. It dishes out one thrashing triumph after another, but also teaches a few lessons, the smartest being: A journey from bedroom-based chancers to soon-to-be giants won't be easy, but plug away relentlessly and your luck can change.
Their story is fairly simple, from the outside. Tarek Musa started the project in an empty house while his parents were away for the year. Guitarist Pete Darlington stayed there too. Fellow guitarist Andy Morton and bassist James Green soon got involved. They spent years self-releasing, making positive steps, touring with big names like Slaves and Courtney Barnett. Then their fortunes took a ridiculous turn when Zane Lowe chose hellraising single 'City' as the first song ever played on Beats 1 in June last year. Labels flocked in droves. A&Rs who wouldn't give Tarek and co the time of day before suddenly had them on speed dial. They signed with Island, who told the band to do what they always do - no outside producers, nobody peering over their shoulder. Three weeks later, they had a debut record.
It's all very, very exciting. Few things compare to watching a relentlessly hard-working, refreshingly enthusiastic band get their big break. And if everything goes to plan, 'Tell Me If You Like To' will send them skywards.
But the story started years ago. And it'd be foolish to put their success down to one game-changing radio play.
'Rectifier' (on Later… with Jools Holland)
A week before their momentous Jools Holland appearance, nerves don't appear to be in the air. The four of them are packing up their gear at Manchester's Blueprint Studios. It's a swanky space with its own bar, and the band rent it out whenever they're approaching a tour (or a big-deal telly appearance, as you do). Elbow use the vast expanse upstairs.
Retreating to a nearby cafe, it's clear things used to be a little more makeshift. Their first rehearsal took place a couple of miles away, at Brunswick Mill - "literally a huge, dilapidated mill," as Andy describes it. James turned up without having played the bass before. They rented the space for a couple of hours, paying no more than twenty quid. "You go through these huge metal gates, you're taken through this weird path that goes through unused fridges. This little room, no carpet - brick walls falling down," Andy says, picturing the scene. "There was no light. One light bulb in the room, and the speakers had holes in them. I tried to pay the guy and he told us to leave money on the table," Tarek remembers.

James first got involved when he responded to Tarek's Facebook status, where he asked if anyone he knew could play bass. A few people got in touch, but Tarek replied to James because "he just looked like he'd never been in bands before." He was the "only guy smiling" in his profile picture, for starters. "He looked really enthusiastic. Whereas us three are miserable old gits. We needed some energy in the band! James brought that."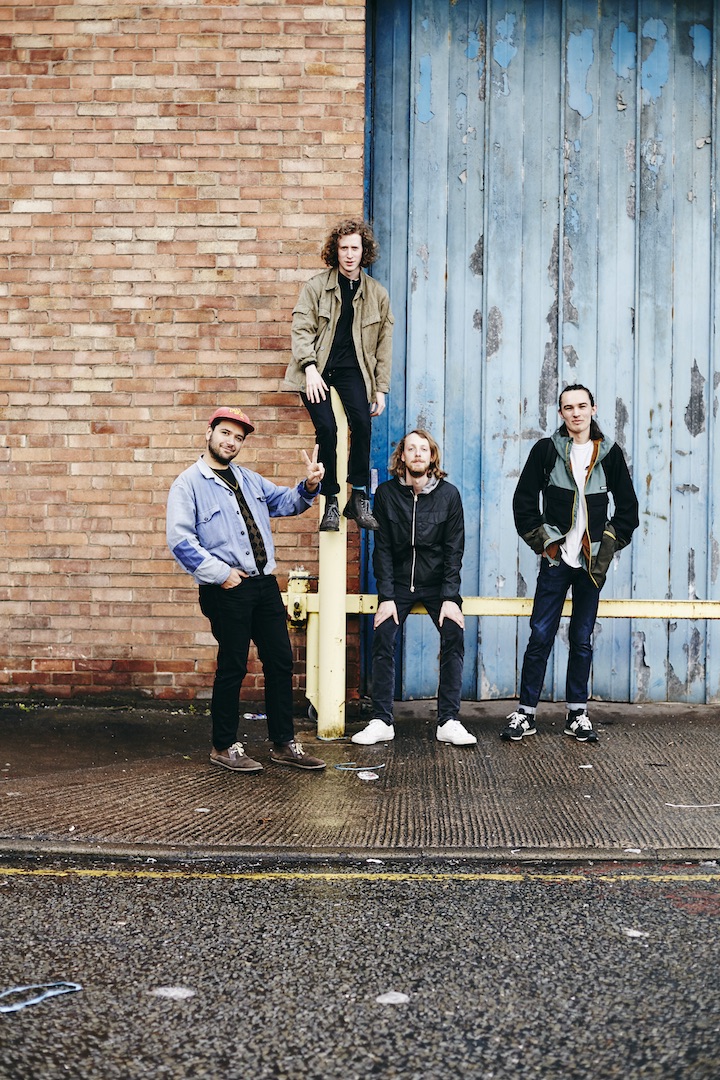 "I remember being breathless, playing the drums and trying to sing. I was like 'We can't do this, it's impossible.'"
— Tarek Musa
Pete remembers the first rehearsal being more than encouraging. "It was shit, but it was a good shit," he astutely declares. "I thought there was a good energy to it." James was keen too. He "definitely did not buy a bass" straight after, though. "I had a great time, but it wasn't £300 great."
As it turned out, Andy and James lived round the corner from each other. "Oranjeboom brought us together," says Andy. The pair would buy beer cans, set up a den and play video games every day. It all sounds very productive.
In fact, Andy first got involved in music when playing Halo. "One day I was on the Xbox Live," remembers Pete. "And I was playing with Andy, who I'd just met in the skate park. I was like 'Mate, can you play guitar?' He couldn't. But I told him all he needed to do was play the A chord over and over again. He was like, 'Sure thing.' And we booked a gig without telling him."
"That was my first ever gig, and I played a clarinet solo," Andy says, recalling those patchwork days. "I can't play clarinet either."
Needless to say, looking back, Spring King didn't look destined to go as far as they already have. But there was a spirit in their early recordings - and those cobbled-together rehearsals - that gave them something to chase. Tarek was encouraged by Pete to take up the 'singing drummer' role, much to the former's distress. "I gave [playing drums and singing] a go in my bathroom," he says. "I remember being breathless, playing the drums and trying to sing. I was like 'We can't do this, it's impossible.' But we did it anyway. Why did we do it, again?"
"I forced you to do it," Pete pipes in. "Because I think the sound of the drums in Spring King is integral to the sound of the band. Tarek's got quite an individual style, and we'd never find someone who could replicate it. Therefore he had to do it. Otherwise the band wouldn't be a real band. That's how I felt, anyway. It was a bit shaky in the beginning but now it's second nature."
Tarek and Pete have been friends since their teens. They've always made music together, too. Tarek handed Pete a cassette containing At-The Drive In and AFI, which sounds too good to be true. But it led Pete towards the music he'd always wanted to hear, and they decided to start a band. Together they made "a couple of joke albums, which made us celebrities in school." Music that mimicked hip-hop records, "where you rap and lower your voice." A few years passed, and by this point Pete was doing a music industry internship in New York. Somehow, Tarek convinced Pete to come back to Manchester and get involved in his new band, Kankouran. Things were taking off for the group when a song was commissioned to soundtrack teen drama Skins. "The band started getting crazy attention, having done fuck all," Pete states. "And then that fell apart. One of the other members didn't really have his heart in it. And then we were back at square one again. I was back from New York but had no work. That was definitely a down period." As the years passed, everyone involved persisted with music, to the point where Spring King made them quit jobs, ditch home and travel the world.
Only recently has it become an actual job, but this strange early history is full of fascinating nearly-moments. What if Pete stayed in New York? What if Andy wasn't playing Halo with Pete at the time? What if some grumpy cynic replied to the bass advert, instead of James? What if Tarek hadn't ended up horrendously pissed one night, to the point where he recorded debut Spring King track 'Let's Ride' in a drunken haze? That's the magic of a great band. So many variables come into play. So many pivotal moments which probably seemed like nothing at the time, but actually end up being key when considered today.
To this day, all four have never recorded in the same room together. It sounds like some kind of One Direction, separate private jet scenario, only a bit more low-budget. But it's more a move that's come out of circumstance. Tarek's bathroom studio was too small to fit everyone in. And in the three weeks where they recorded 'Tell Me If You Like To', they were juggling jobs, travelling to the studio whenever possible.
"If it was up to us, we'd have had two years to finish the album," says Andy. And even though these bright, bursting songs have such a flame-lit energy, the production is "meticulous", insists Pete. "To get it right, there's a lot of subtle tweaking. It didn't used to take time, but it does now."
They've emerged with a record that somehow captures those crazed early days, without being overwhelmed by chaos. 'The Summer' is a festival anthem in-waiting. 'Demons' is a hyper-paranoid call to arms. 'Rectifier', a single from last year, feels like a vital moment within the record, piecing together the band's two extremes - all-out noise and the sharpest eye for melody. Given the circumstances of how Spring King formed, even getting as far as making a full-length should be considered a triumph. But they go the extra mile, here. Newly-assured of their power and place in the world, they've struck gold.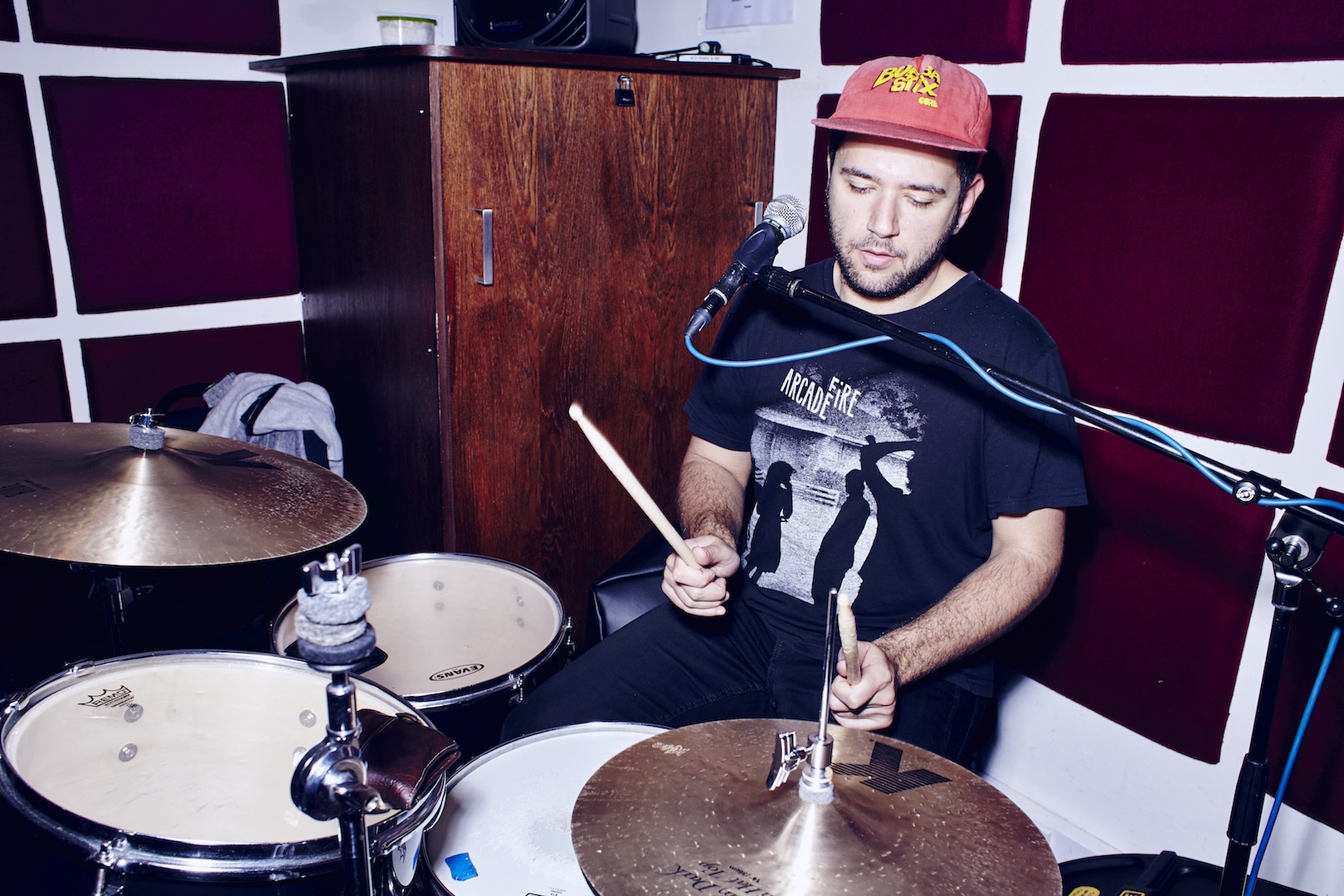 Plays: Drums, vocals.
Did you know? Tarek and Pete used to be in a band called The Bodyboarders. They made sunny-side-up surf pop, tongues firmly in cheek. And they were also very, very young.
Favourite food: "A Thai green curry. I like Thai food a lot."
Favourite album of all time: The Beach Boys, 'Pet Sounds'. "Has to be. It's what inspired me to start Spring King."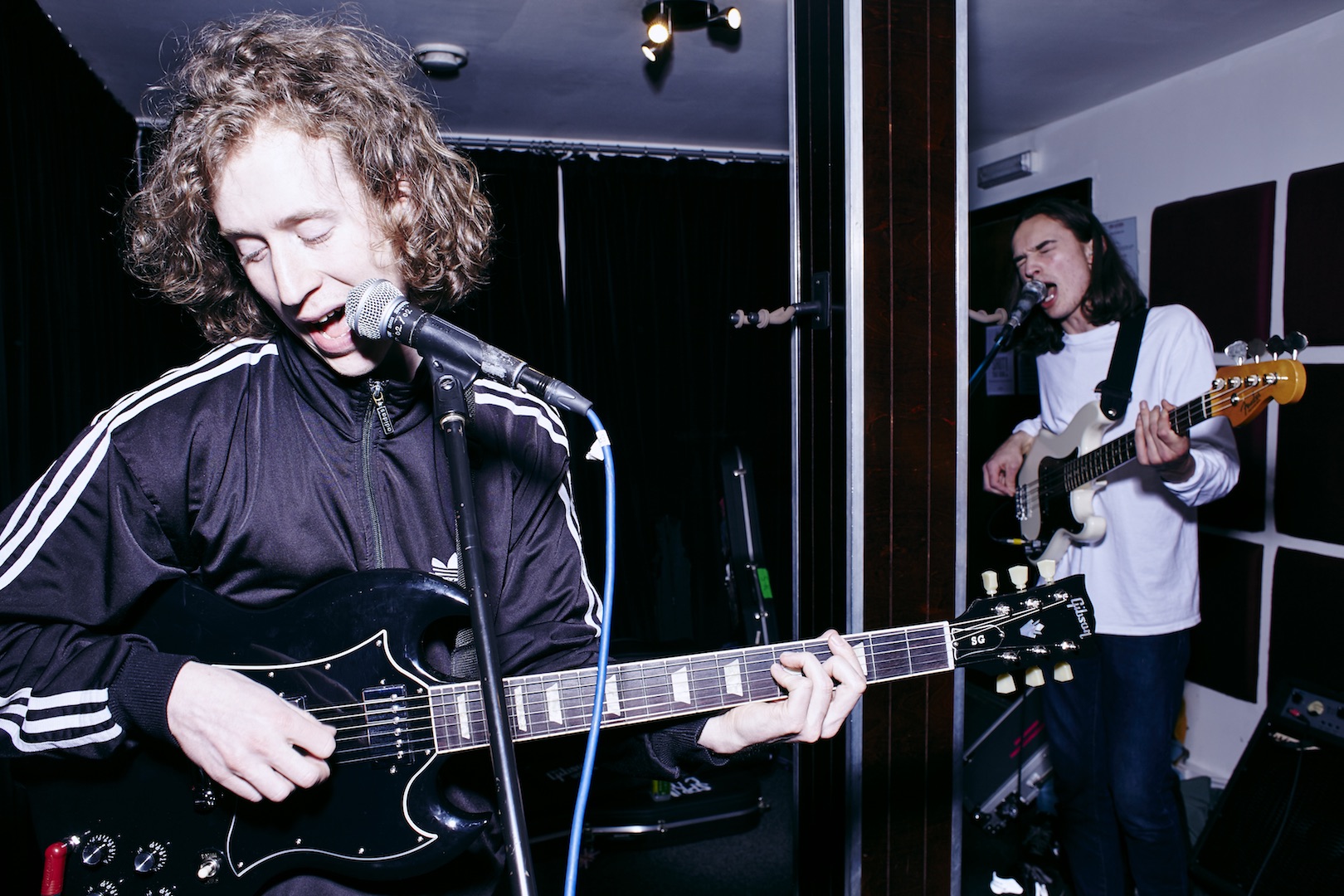 Plays: Guitar.
Did you know? Pete used to scout for 4AD, as well as running his own label. "My dream as a kid was to start a record label," he says. "I was really inspired by labels where the artists control everything. Our earliest releases were always like that. And we self-released 'Who Are You?'. But maybe a year ago, I thought 'Fuck doing the record stuff.' I needed to be in the band.
Favourite football team: Macclesfield Town.
Worst musical habit: "I have a bad posture when I play guitar. It's something I have to be conscious of now, because my shoulder's actually been damaged. I'm always leaning in to play. It's a bad technique, but then I got really bad pains and had to see a physio about it."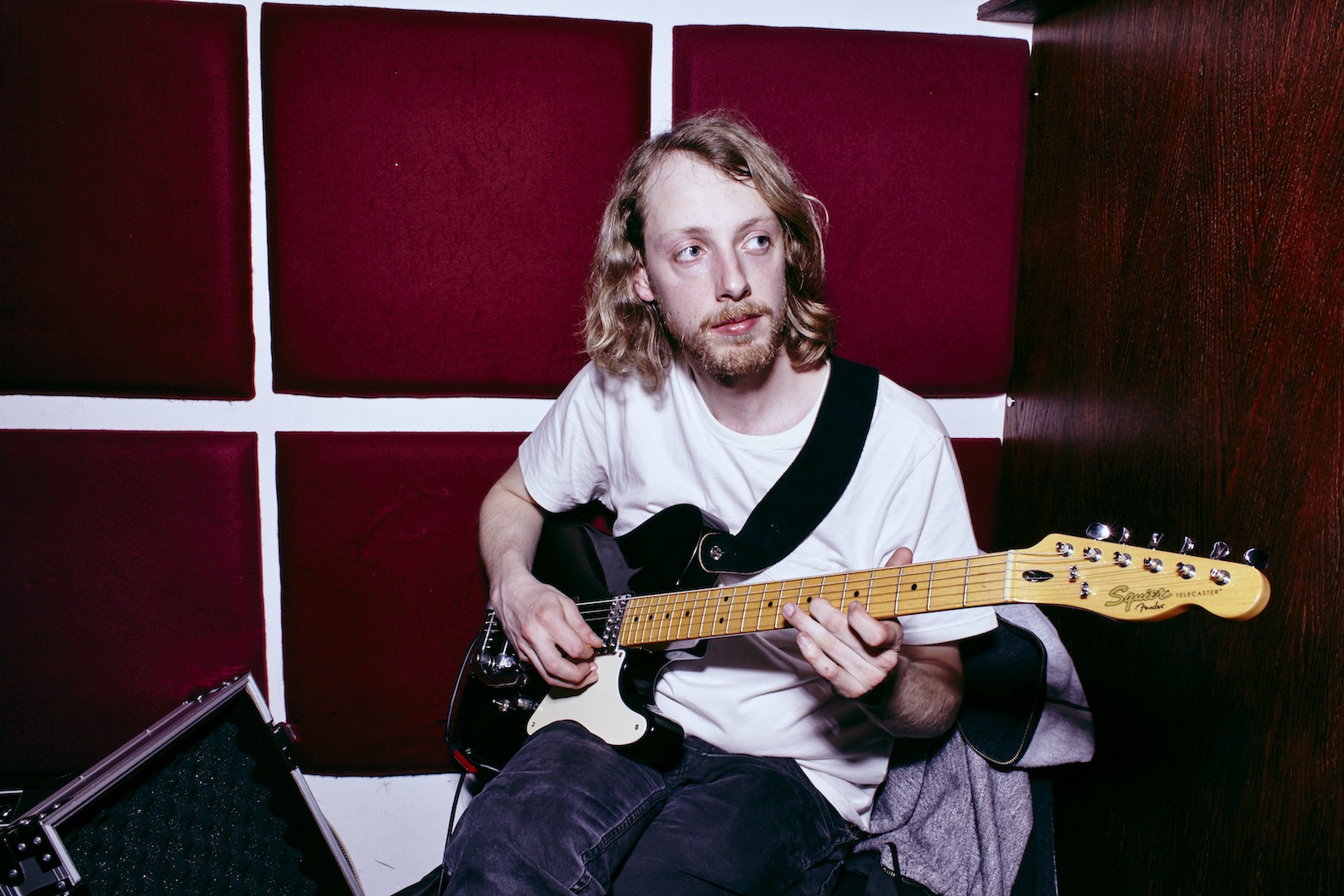 Plays: Guitar.
Did you know? Andy wants to train to be a masseuse. He likes to "relax as much as physically possible" when he's not touring, so this is the logical next step. "I'm really keen to learn about that. That's about a year course, but you can do it in parts. "
Favourite food: "It's gotta be pasta. Especially filled pasta. Tortellini and Kinder Buenos. Maybe in the same dish."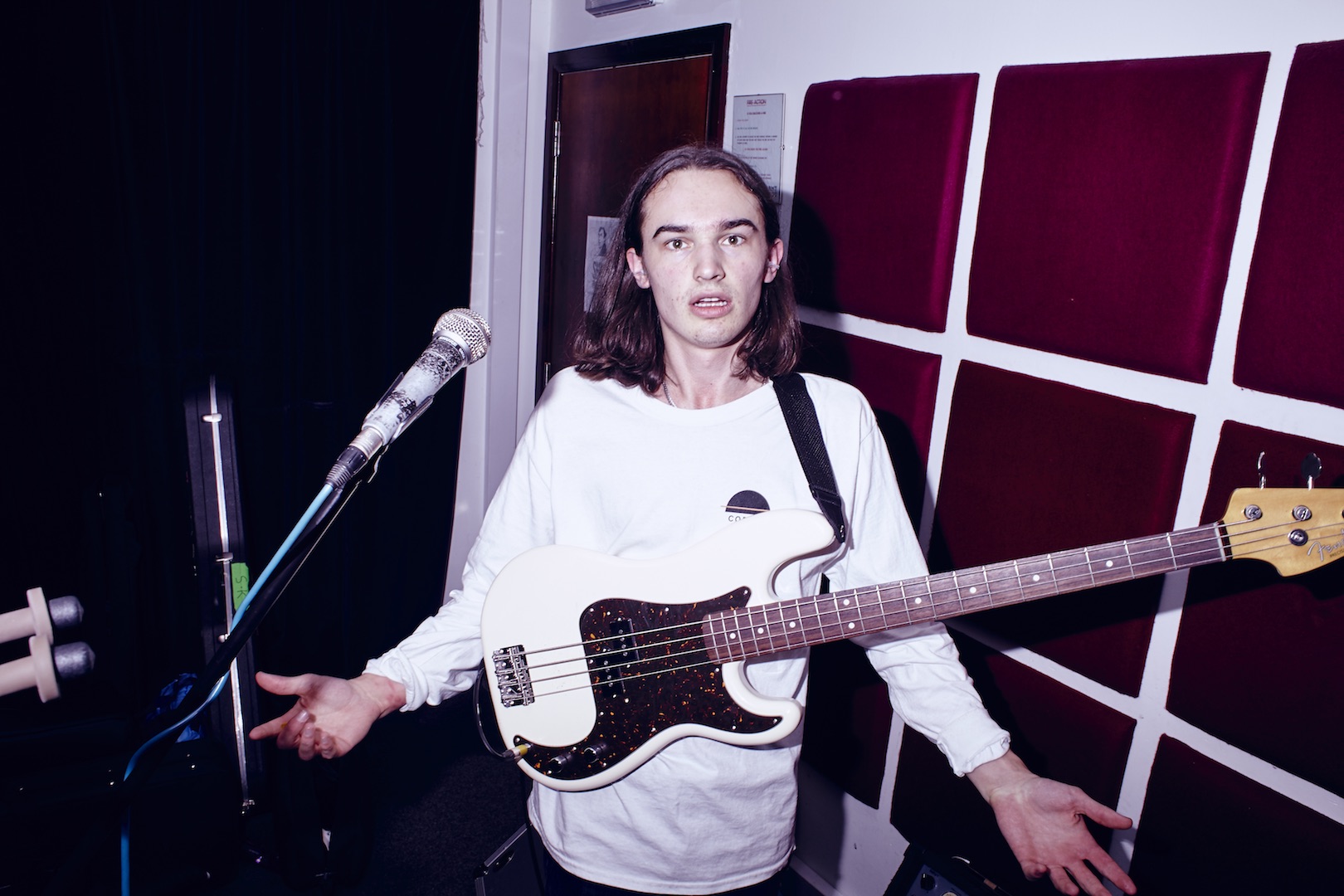 Plays: Bass.
Did you know? James has his own electronic project, Claremont. "When I went to uni, I was hoping to find all these proper indie kids who listened to The Drums. But there was just nobody into the same kind of stuff," he says. "I was practicing production on my own. It's way easier to practice than working in a band. It's a nice way to spend time as something separate outside of the band. Whenever we're off tour, I work on Claremont. Otherwise I'd completely lose my mind."
Favourite football team: James is a Burnley season ticket holder, but touring means he only catches the odd game.
Favourite album: "Joy Division's 'Unknown Pleasures'. The start of 'Disorder' is just the most powerful thing. Amazing."
Photos: Amin Musa. Spring King's new album 'Tell Me If You Like To' is out 10th June via Island Records. Taken from the June 2016 issue of DIY, out now. Subscribe to DIY below.