The August issue of DIY, fronted by Slaves and IDLES, is out now!
DIY is free - pick up a copy in our usual, beloved UK stockists or read for free online.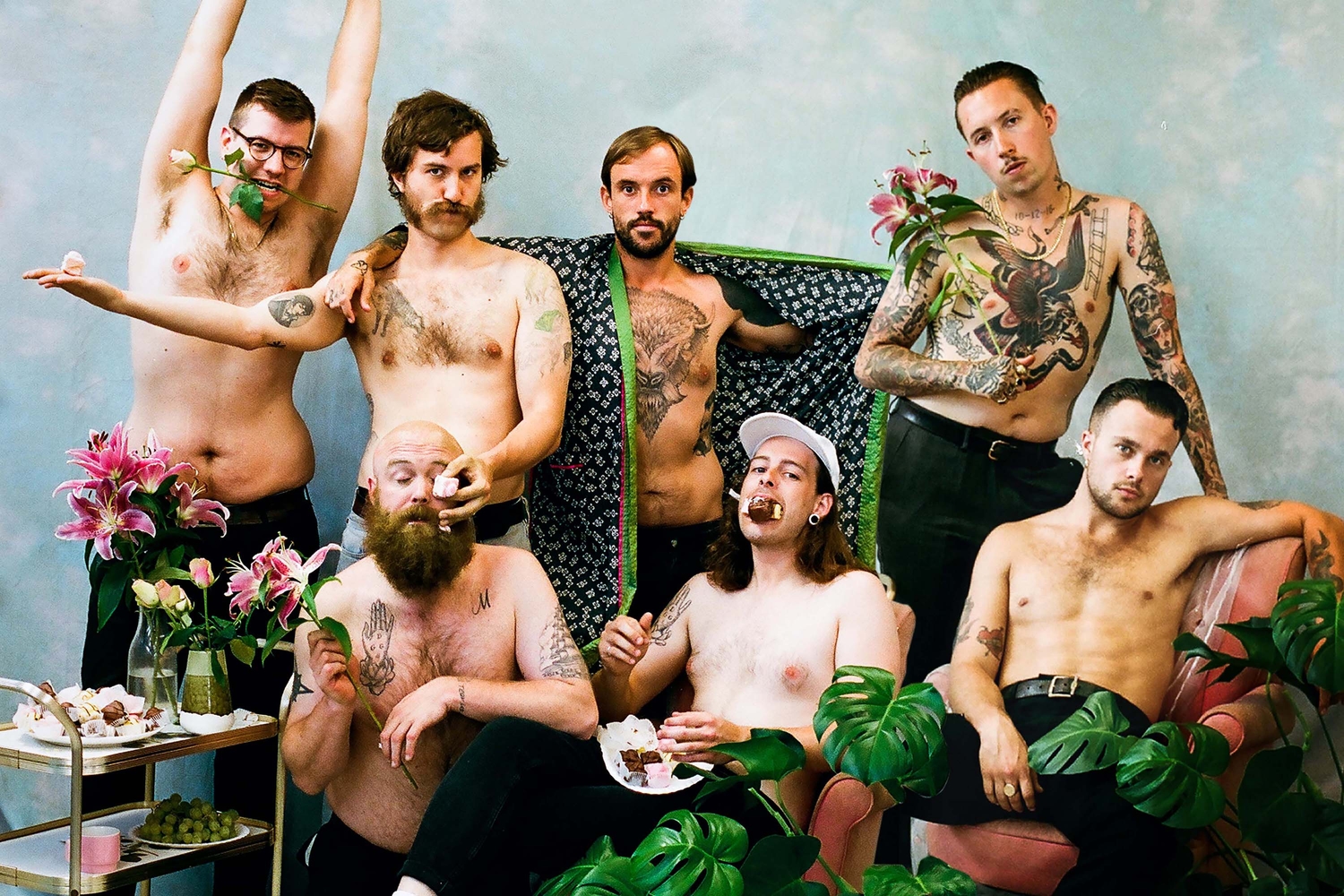 Happy Friday, dear readers! Not only has the heatwave returned, but we've got a new issue of DIY for you! And not only THAT, but this month there's TWO cover stars!
Slaves and IDLES are slowly but surely giving modern punk a compassionate new guise, and with them both releasing brilliant new albums this month, we're delighted to welcome them to the cover of the new issue.
"People see us as these burly blokes on stage spitting and swearing," IDLES frontman Joe Talbot tells us in one of our two cover features. "But I think when they see the interactions [between] us on stage, and our interaction with the audience, they understand that there's also a vulnerability there, and it's not all machismo - there's a lot more to it."
"There's still a ton of people in the industry we're trying to correct," Slaves guitarist Laurie Vincent adds. "Still tons. There's been so many misunderstandings and I've literally watched the face of fully grown women and men change when they meet us. There's just loads of people we haven't met yet."
The pair are joined in the new issue of the mag by Anna Calvi, ahead of the release of her best album yet, the lusty 'Hunter', and Metronomy, who look forward to the follow-up to 'Summer '08' and reveal some pretty unexpected influences for LP6.
DIY faves Our Girl and Spring King also make their return to the mag this month, both with hugely exciting full-lengths in tow, while we meet Calpurnia, Westerman and Palma Violets offshoot Gently Tender in our Neu section.
It's absolutely jam-packed, basically, and it's OUT NOW! Pick up a copy from any of our beloved stockists order a copy via our online shop, read online (or subscribe!) below, and dig in! Ours is a margarita.
Read More
Featuring James Blake, Romy, Marika Hackman, yeule and more.