Album Review
Spring King - A Better Life
4 Stars
It quivers, rattles and fizzes hypnotically throughout.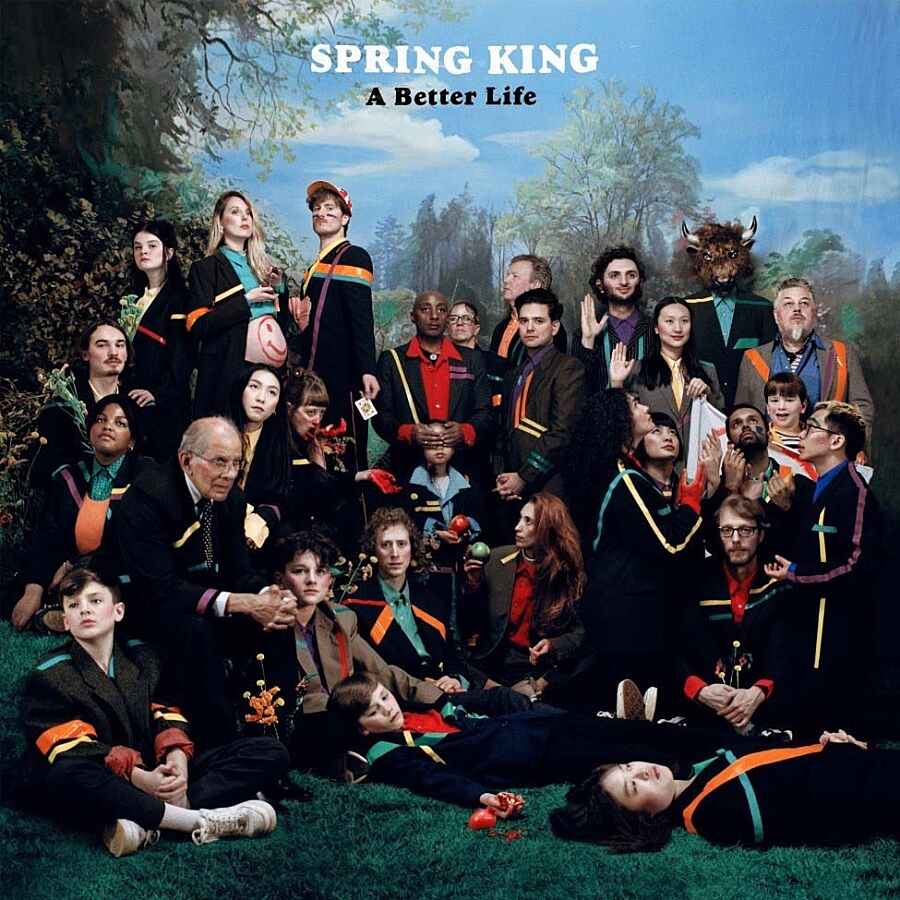 On 2016 debut 'Tell Me If You Like To', Spring King positioned themselves as masters of furiously uptempo garage-rock, a treat to listen to on record and downright biblical when experienced live. It's that tangible energy - the smell of sweat, the rush of blood - that sits at the core of their DNA. It's no wonder that relentlessness plays a key role in follow up, 'A Better Life', which quivers, rattles and fizzes hypnotically through its entire 14 track duration.
Darker than its jaunty predecessor, this record finds Tarek Musa and the boys tackling meatier topics than before - Brexit, social media, anxiety, and suicide are all touched on in the stream of from-the-heart lyrics. But while its track titles may suggest otherwise, 'A Better Life' is about just that - searching for greener grass in spite of the chaos and confusion of the world we live in today. Which is probably for the best; though it's exciting to see the Manchester foursome evolving their voice and showing more confidence in the messages they choose to put across, you don't rock up to a Spring King party unless you're down for some 'right good' live action. No one wants an existential crisis in the moshpit, and SK know this; the intentionally ambiguous lyrics allow maximum joy.
Tarek is the fuel that keeps the Spring King machine rolling. Resuming the position of production wizard, he brings a host of new elements to the band's sound. 'Let's Drink' is instilled with Britpop zest, 'The Hum' grabs you by the scruff of the neck in a way old Spring King could only have dreamt of, and 'Have You Ever Looked Up Into The Sky?' trades dirty noise for clean-cut, easy-flowing sweetness on its mid-tempo melody.
Where the first record bit and scratched with scrappy impatience, 'A Better Life' paces itself; it's a heftier beast that still reaches all-guns-blazing crescendos like it's no biggie, but for the most part is slower, louder, and easier to lose oneself in than its rapid-fire younger brother, resounding proof that Spring King are still on an upward trajectory with no signs of slowing.