Premiere:
Joanna Gruesome dig up dirt on new(ish) 'Pretty Fucking Sick (Of It All)' single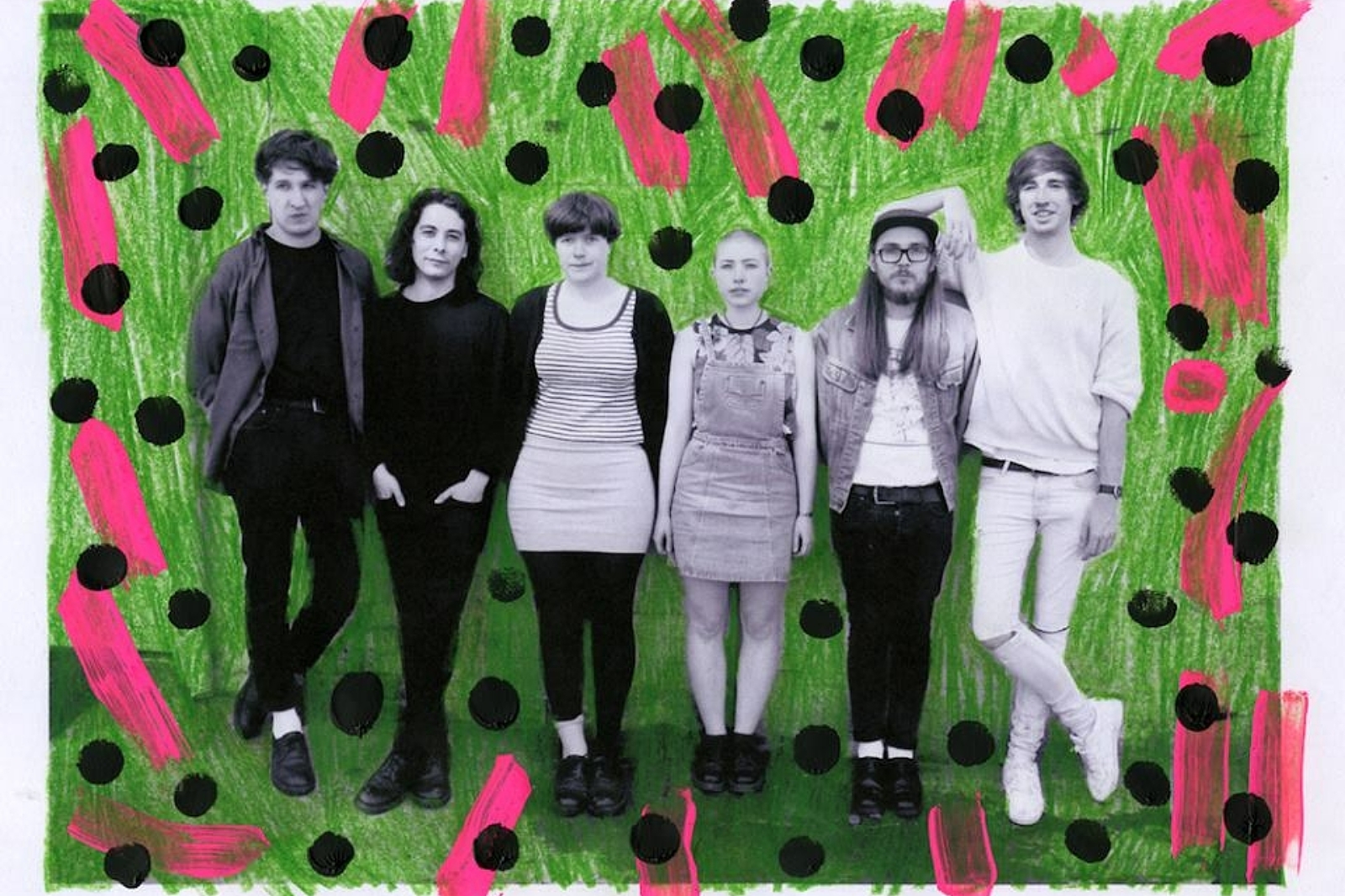 Two leftover tracks from writing sessions for last album 'Peanut Butter' are getting tarted up on a new 7" pressing.
Welsh fuzz-bomb Joanna Gruesome are back with a brand new single, streaming first on DIY.
'Pretty Fucking Sick (Of It All)' finds the group on ferocious form. Packing a sharper prod than a poorly aimed toothpick, it picks up the scraps of writing sessions for last year's 'Peanut Butter' album and fashions them into a Frankenstein's monster of hooky, barbed punk.
Featuring vocals from new members Roxy Gruesome (from Towel, Two White Cranes, Grubs and formerly Trust Fund) and Kate Gruesome (formerly of Pennycress), it's a track penned on the band's recent experiences on a U.S. tour, where they found themselves the target of some fairly intense CIA scrutiny. Sounds like a bit of a nightmare, to be honest.
"I wanted to write about the confused nature of my own gender identity and being non binary generally," guitarist Owen Williams also explains, "But I also wanted two songs about Occult forces, espionage and using astrological means to strengthen, receive and administer crushes."
Released today (!) on Fortuna POP!, with a 7" pressing coming soon, get the first spin of 'Pretty Fucking Sick (Of It All)' and its disorientating video below.
Joanna Gruesome play the following dates as the year goes on:
SEPTEMBER
30 Aldershot, West End Centre

OCTOBER
01 Nottingham, The Maze
02 Cambridge, The Portland Arms
07 Bognor Regis, Butlins (Rockaway Beach Festival)
15 Manchester, Carefully Planned Festival