Album Review:
Hiss Golden Messenger - Heart Like a Levee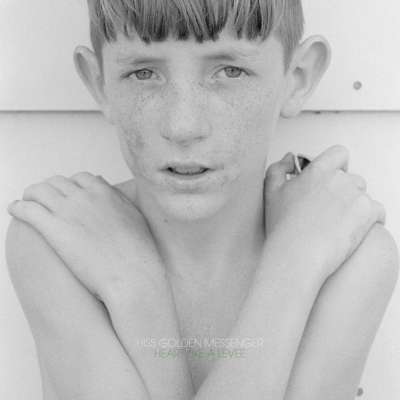 DC Taylor's new album saves many of its treasures for the final stretch.
Label: Merge
Released: 7th October 2016
DC Taylor's sixth album as Hiss Golden Messenger finds him expanding his musical and emotional horizons even further from his country-folk baseline, inspired by a sense of growing conflict between the competing demands of his music and his family.
'Heart Like A Levee' was conceived partially as a collaboration with documentary photographer William Gedney's portraits taken at a Kentucky mining camp in 1972, one of which – a striking image of a young boy – adorns the album cover, setting the scene for a set of songs that mine the past in the American south.
Opener 'Biloxi' is a deceptively straightforward country strum with Taylor's characteristic nasal voice referencing Dylan, but the record opens up after that point, taking the listener in different directions. As 'Tell Her I'm Just Dancing' gets into its stride, it hits an exuberant note with the addition of horns, before the title track, a campfire singalong with mandolin setting a backwoods mood, finds Taylor sharing the vocals with Tift Merritt and Alexandra Sauser-Monnig to exhilarating effect. "Do you hate me honey as much as I hate myself?" he inquires with surprising optimism. "I'll set the earth on fire for ya".
The gently funky pulse behind 'Like A Mirror Loves A Hammer' is an even bigger departure, Taylor singing in a fragile falsetto underpinned by an insistent bass groove, as horns and electric guitars swirl in and out of the mix, lending it a swinging New Orleans feel. 'As The Crow Flies', with its electric piano, insistent percussion, burbling bass and gospel singers, sounds like something from the more experimental end of Prince's catalogue, as does the atmospheric nu-soul of the penultimate 'Ace Of Cups Hung Low Band', while 'Happy Day (Sister My Sister)' echoes the classic country-soul duets of yesteryear ("I was just a fool, A real stone fool. So let me be your fool, I'm not hurtin' anybody").
Recorded with his regular band of collaborators in North Carolina – brothers Phil and Bradley Cook on guitars, keyboards and bass, and Matt McCaughan on drums - these songs grew out of Taylor's increasing sense of conflict between his music and his young family. Lyrically they deal with themes of leaving and returning, belief and trust, guilt, honesty and life on the road. While so many albums today are front-loaded, this one saves many of its treasures for the final stretch, ending on a high with 'Highland Grace', an appropriately elegiac closer euphoric horns and vocals.