Get Excited About…
Japandroids' new material is the sound of a band stepping up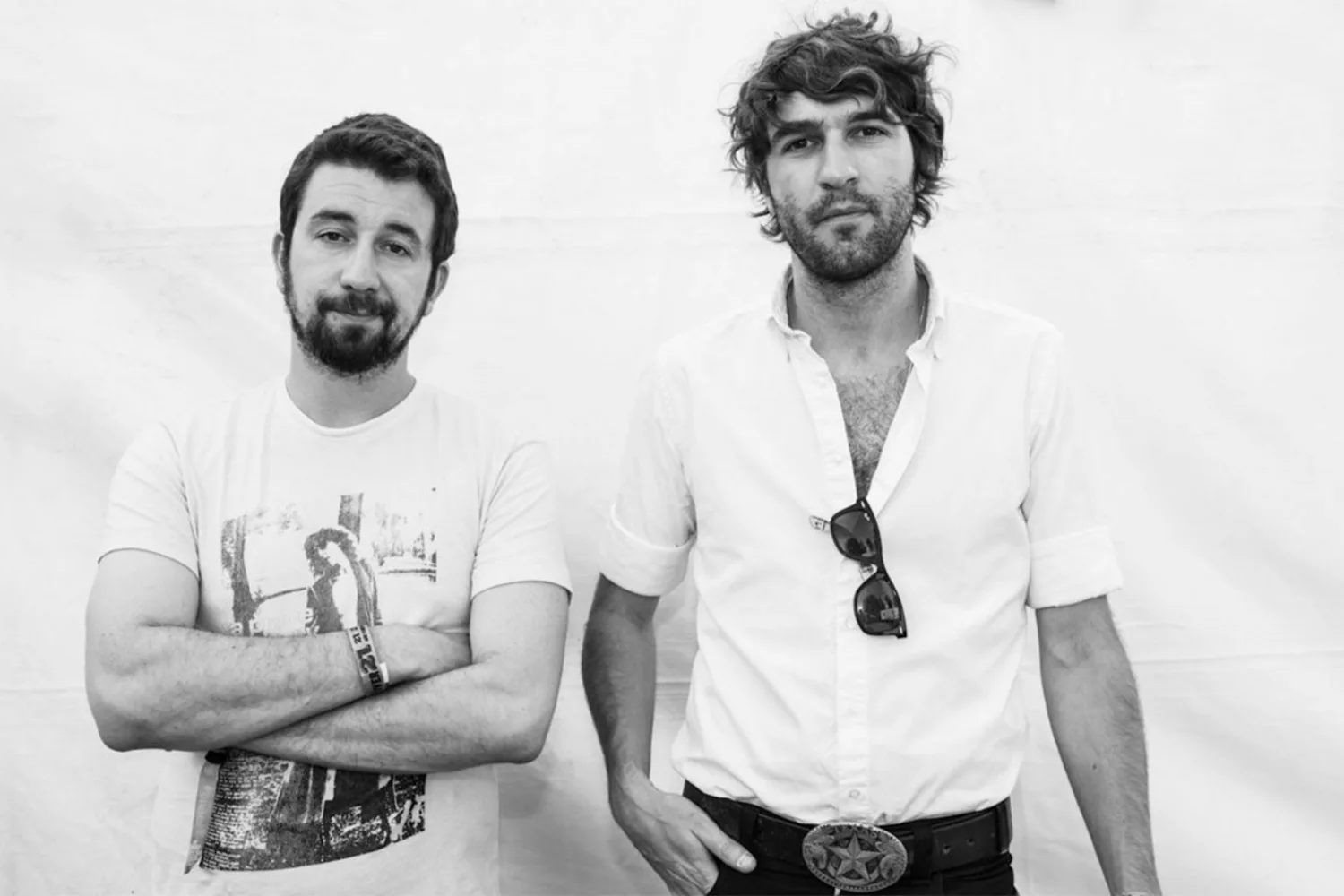 Brian King and David Prowse have been previewing very exciting new songs at intimate shows. Their much-needed return is imminent.
"Time for us to disappear into the ether for a while, y'all stay crazy forever".
Japandroids picked a hell of a time to drop off the radar. Their announcement of a hiatus came at a career peak – a time in which the cult two-piece from Vancouver looked set to take over the world with their brand of chaotic, righteous rock and roll.
Their second album and commercial breakthrough 'Celebration Rock' enjoyed rave reviews and significantly widened the band's audience. A raw, uncompromising LP compared with Nirvana's 'Nevermind' by critics, Japandroids' second effort was a landmark release capable of saving rock and roll all on its own.
Murmurings began of a return in July, and the news of a comeback tour that followed left fans salivating at the prospect of new material.
Now, finally, it appears 2013's great disappearing act is back for good. Frontman Brian King and drummer David Prowse are currently tearing up venues on the other side of the Pacific, and in the last week or so fan recordings of new tracks have emerged.
Amateur footage should always be taken with a pinch of salt. With that said, Japandroids were never a band hailed for their intricate production, and there's little indication the duo are pursuing a new sonic direction – new cuts share the same sense of raw, youthful energy that made 'Celebration Rock' such a special record.
'Near to the Wild Heart of Life'
'Near To The Wild Heart of Life' – which the band claim "will be on the internet in about three and a half weeks time" – is a high-tempo gem that borrows as much from American college rock as it does British punk.
Even more impressive is 'No Known Drink of Drug', a blistering slice of addictive, life-affirming rock and roll. Brian King's impassioned vocal delivery builds into a frantic, distortion-heavy finale that sends the crowd in Japandroids' native Canada into a frenzy.

Debuted in the band's first show in three years, 'Arc Of Bar' shows signs of experimentation. Built around a recurring 80s-style synth, the track features an addictive vocal hook from drummer David Prowse amidst Can-inspired noise rock.
Yes, there's only so much you can gleam from live recordings – but what's really exciting about this deluge of footage from Japandroids' comeback tour is seeing sweaty fans completely lose their shit to new material. The two-piece have always been a band capable of descending a small dark room into a state of utter chaos, and they look on red hot form at the moment.
This only makes next week's tiny London gig at Birthdays even more exciting. It's been years since the band have graced European soil and you wouldn't put it past Japandroids to put on one of the live events of the year. That's how good they are.

Get your copy of the latest issue