Interview:
The Japanese House: Making Waves
From taking influence from Miley Cyrus to sharing a studio with Robbie Williams, the road to The Japanese House's new EP was as weird as they come.
Amber Bain doesn't do ordinary. From launching her first music as The Japanese House with a Zane Lowe nod, to leaping aboard a six-month arena tour with The 1975 before she'd even shifted her early-days stage fright, everything's been next-level bonkers from day one. When she admits to having shared producer Guy Chambers' studio space with Robbie Williams himself, it barely raises an eyebrow. "I went in two or three times, and in between times Robbie Williams was in the studio. I actually used his laptop charger – I wrote him a note, dunno if he saw it," she smiles. "I can't believe that I made my EP in the same studio as 'Party Like A Russian'!" she laughs, nodding to Robbie's frankly batshit new single. Following those huge arena dates, she's finally over the jitters, too – mostly through learning to deal with her near-constant embarrassing antics. Forgetting the words to her own songs and on-stage shoelace malfunctions are common occurrences – "Tying your shoelaces, with a guitar on, on stage, is really awkward. You just have to crouch down and get on with it," she offers by way of (admittedly niche) advice.

Among all this calamity and celeb-spotting, the 'Swim Against The Tide' EP took shape. Like the two releases before it, Amber trawled her teenage songbook for much of the record, piecing it together on long tour bus stints and snatched studio time. "'Leon''s really old – I wrote that before 'Still', so probably when I was like sixteen," she admits. Huge lead single 'Face Like Thunder' was also birthed way before debut EP 'Pools To Bathe In', Amber and co-producer George Daniel of The 1975 rejigging the track to fit their newfound production prowess.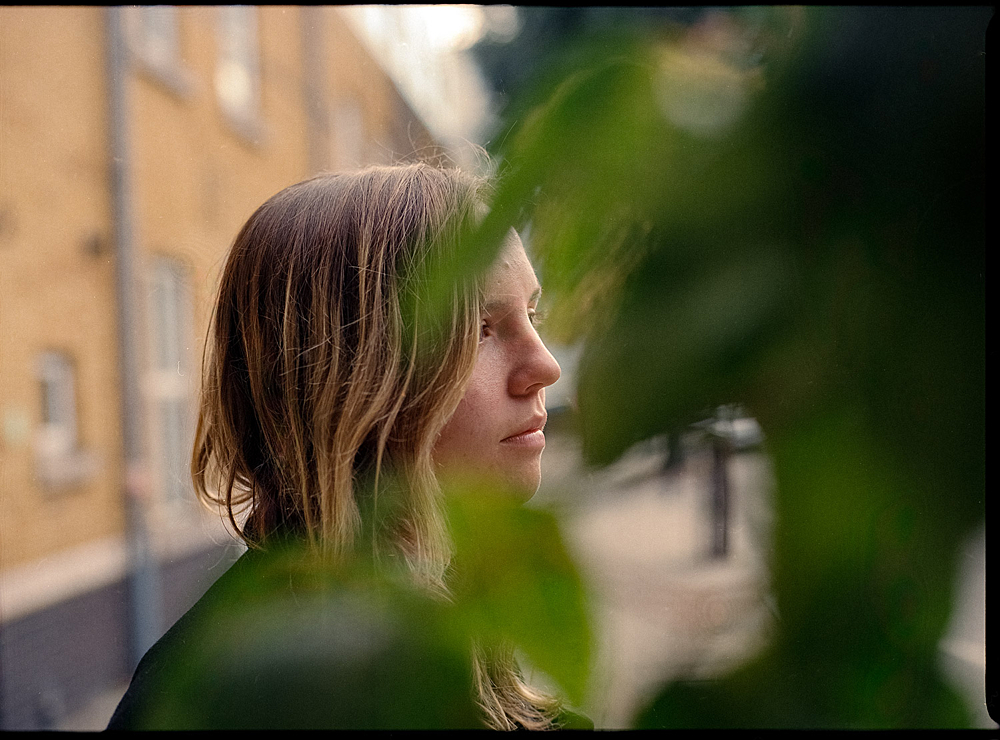 "I made my EP in the same studio as 'Party Like A Russian'!"
"I actually originally wrote that first verse as a joke," Amber laughs, "because I'd just listened to Miley Cyrus' 'Adore You' and I was like 'I bet I could write a pop song!' I just decided to finish it after three years of having it. I guess, if you strip that back, it's a really sad, slow song - I just wanted it to sound like a really weird, 80s Cyndi Lauper," she states, only slightly sarcastically.

'Leon', meanwhile, takes influence from the 1994 film of the same name and its depiction of love that exists outside society's rules and expectations – "I think it's interesting that there is a slight blurred line between what is acceptable when people are just hopelessly in love with each other," she confesses. "When is that 'wrong'? Is that just what I've been told to think?" It's evidence, were it needed, that the sad-pop foundations of The Japanese House have long-since been built upon. "But then it kinda also is about when I got broken up with, " she laughs, "because that always seeps in!
Photos: Mike Massaro / DIY.
The Japanese House's new EP 'Swim Against The Tide' is out on 11th November via Dirty Hit.
Taken from the November 2016 issue of DIY, out now. Subscribe below.

Get your copy of the latest issue