Interview:
The Big Moon talk debut album 'Love in the 4th Dimension'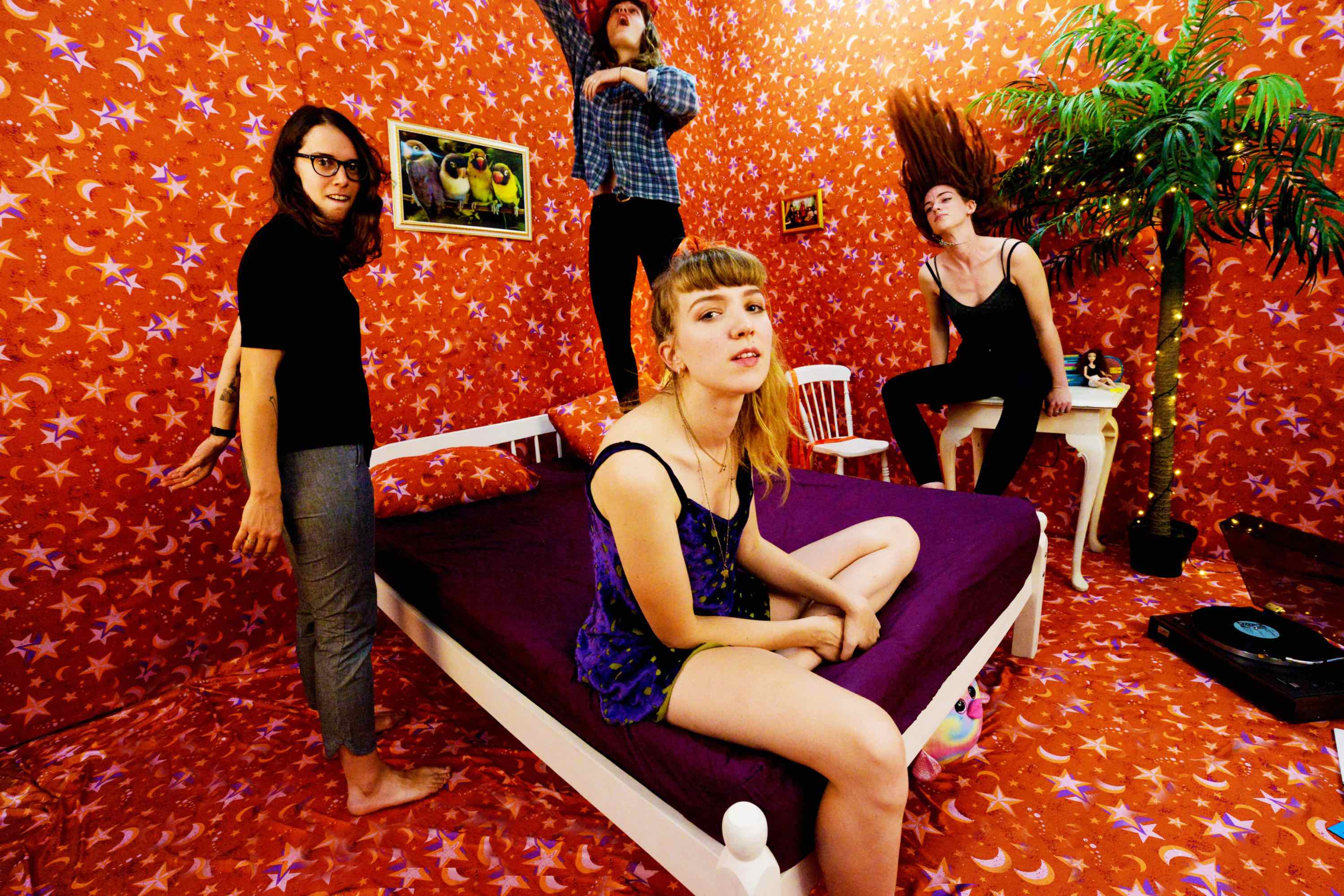 "We've cooked a really delicious roast dinner, and I want to feed it to my friends," Jules Jackson tells us. Right.
The Big Moon have had one hell of a year. Acquiring multiple floral shirts, touring the world, and gracing festivals everywhere with their shimmering sequin-covered capes, the band are zooming stratospheric. Approximately this time last year, they were telling DIY all about their recreational dog food eating habits as they joined our Class of 2016. Now, they've only gone and finished their bloody debut album!
'Love In The 4th Dimension' is likely as bonkers as that name would suggest. On the band's big day of album announcement-related celebrations, The Big Moon frontwoman Jules Jackson tells us all the scoop on just what goes down in that astral plane of theirs, and compares the album to a roast dinner. Always a good starting point.
Read on to get all of the DL on The Big Moon's debut, from a slightly-high-on-strong-painkillers Jules Jackson.
It's official – The Big Moon's debut album is finished. This must be an exciting time?
It's very exciting! I don't really know how to announce it. I don't really know what to say apart from, oh my god, we did an album! It's cool. Maybe just a GIF of me spinning around in my cape, clapping? I'm so excited to show it to everyone, because we've been working on it for so long, and it's done, which is just crazy. We've spent all this time, and thought, and effort, and all this touring, working towards songs, and now it's done and ready. It's like we've cooked a really delicious roast dinner and I want to feed it to my friends.

So, it's correct to assume that this album is the aural equivalent of a well-made roast, then?
Yeah. That or a McDonalds.
'Formidable' is your next single. It's a real banger you've been playing live for quite some time now. Why did that feel like 'the one' when you were working out how to introduce the album to everyone?
We've wanted to release that one for quite some time. It's one of our favourite songs to play, and it's also one of my favourite songs that I've written. When I write songs, I try to articulate a feeling, and I feel like with that one I got it right. When I play it, it makes me feel things. Sometimes when you write things, the lyrics might clash with the music; one might be happy, while the other's sad. But I love it when it all ties together. The song is about being strong for someone who's going through a hard time, and it's saying 'I'm here, you can talk to me, I'll be strong for you, you don't have to hold it inside'. The music feels like that. It feels big and chesty, like someone scooping you up in their arms. After everything that's happened lately, we need music that is about looking after each other. I think we all need to look after each other.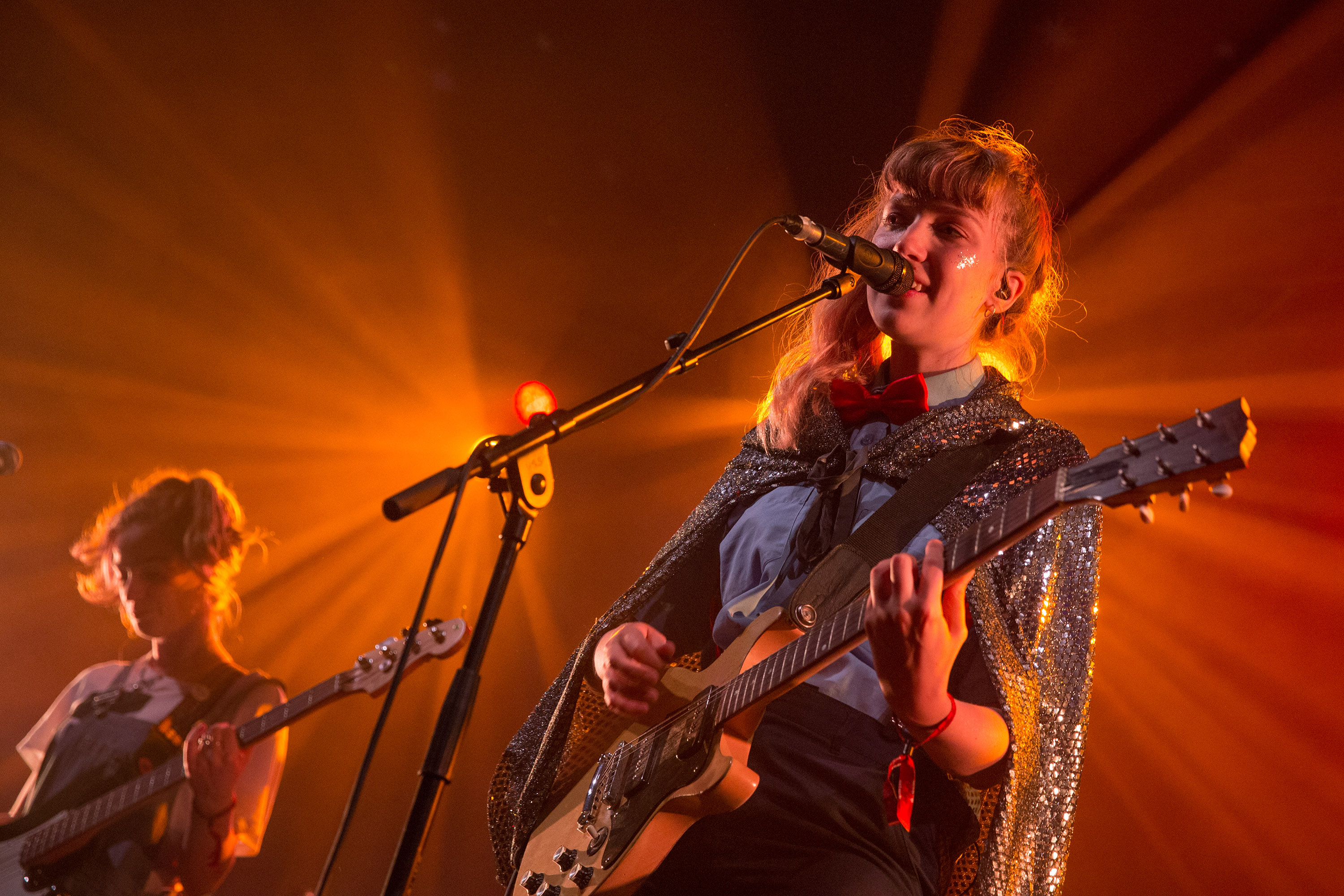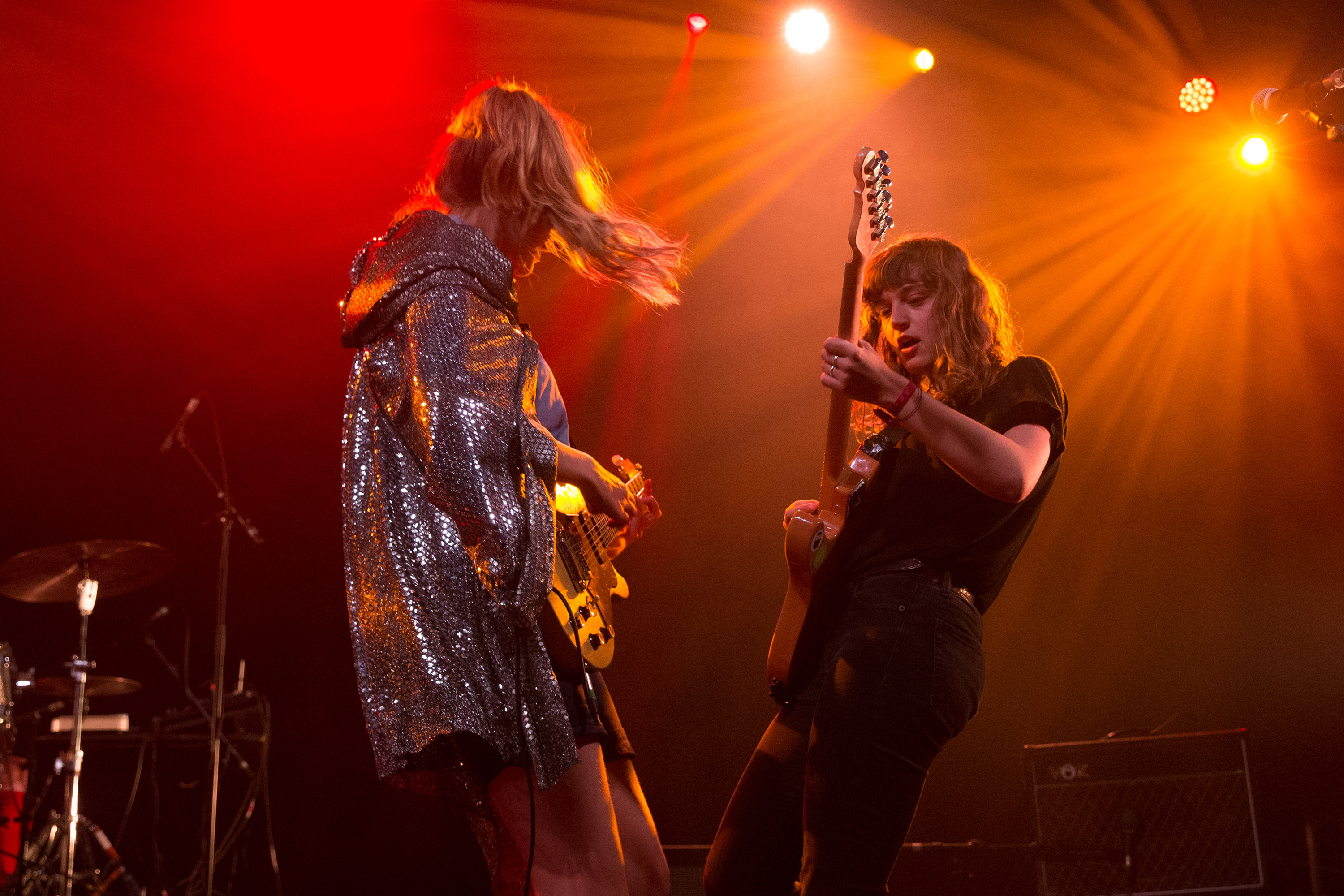 With the political shit-show of 2016 in mind, if you and the rest of the band could set up a Big Moon for everyone fed up with things to move to, would you?
If we could guarantee that you could breathe, and grow food. We'd have to make a manual about how to grow food on the new moon. But as long as we could get that all ready, and people were happy to go, definitely. Let's all just move to another planet, wrap ourselves in tinfoil, and eat moon plants. Have a nice time together.
Your debut album is called 'Love In The 4th Dimension'. For anybody who has never visited the 4th Dimension, could you give a quick introduction? What's it like there?
It's about 3 miles above the surface of the earth according to old mythology. The astral plane. It's cool. Everything up there is kind of square, and half plasticine, half CGI graphics. It looks weird. If you make a paper aeroplane, and throw it, it goes backwards instead of forward. It's that kind of place.
All these people who use Tinder and so forth to search for love, should they be looking in the 4th Dimension instead?
Yeah. There is love in the 4th Dimension. Actually, maybe instead of going on Tinder dates in the 3rd Dimension – which is where we live now – they should take people on dates in the 4th Dimension. I haven't been to a cinema there but I reckon it'd be cool. Or a bowling alley.
And presumably the bowling balls travel backwards there, too?
Yeah. They're cubic, too.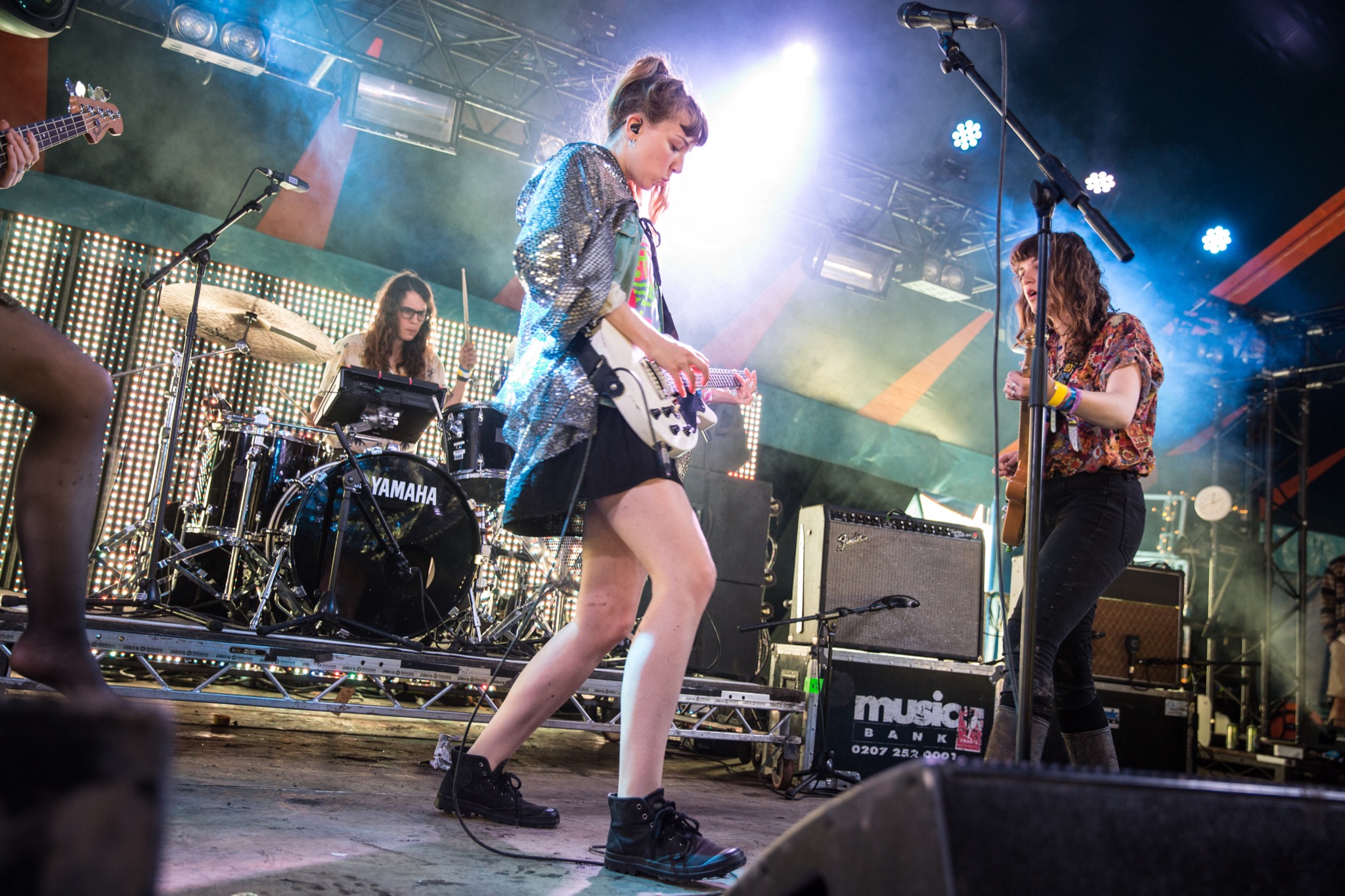 Right. Got it. So, can you tell us a bit about the recording of 'Love In The 4th Dimension?
We did it at a studio called Eastcote, which is in West London somewhere, with Catherine Marks (Wolf Alice, Foals). She's an amazing producer, and such a boss. We only had twelve days in the studio, so it was all quite quick, but that's good because it's sort of like, wham-bam, make decisions. And quite often your first instinct is the best one, isn't it? There's not enough time to overthink things.
Did you have a lot of fun making it together?
It was hot summer weather, and there was this courtyard outside with all these little pot plants. We played board games, and it was just really fun. Nothing felt stressful, or rushed, or difficult. We know the songs so well already, so we were just playing them live, and recording the singing on top. They had loads of tropical inflatables, like a palm tree, and a banana. I don't know where they came from, but tropical became the theme. Everyone was wearing Hawaiian leis.
Incidentally, we have noticed that The Big Moon boast a very impressive Hawaiian shirt collection…
I am so into Hawaiian shirts. They're really fun. It's like wearing sunshine. The next thing I want is one of those hats with the fruit on top.
The Big Moon's debut album 'Love In The 4th Dimension' is out 7th April 2017 via Fiction.