Interview:
Accept no substitute: Dead Pretties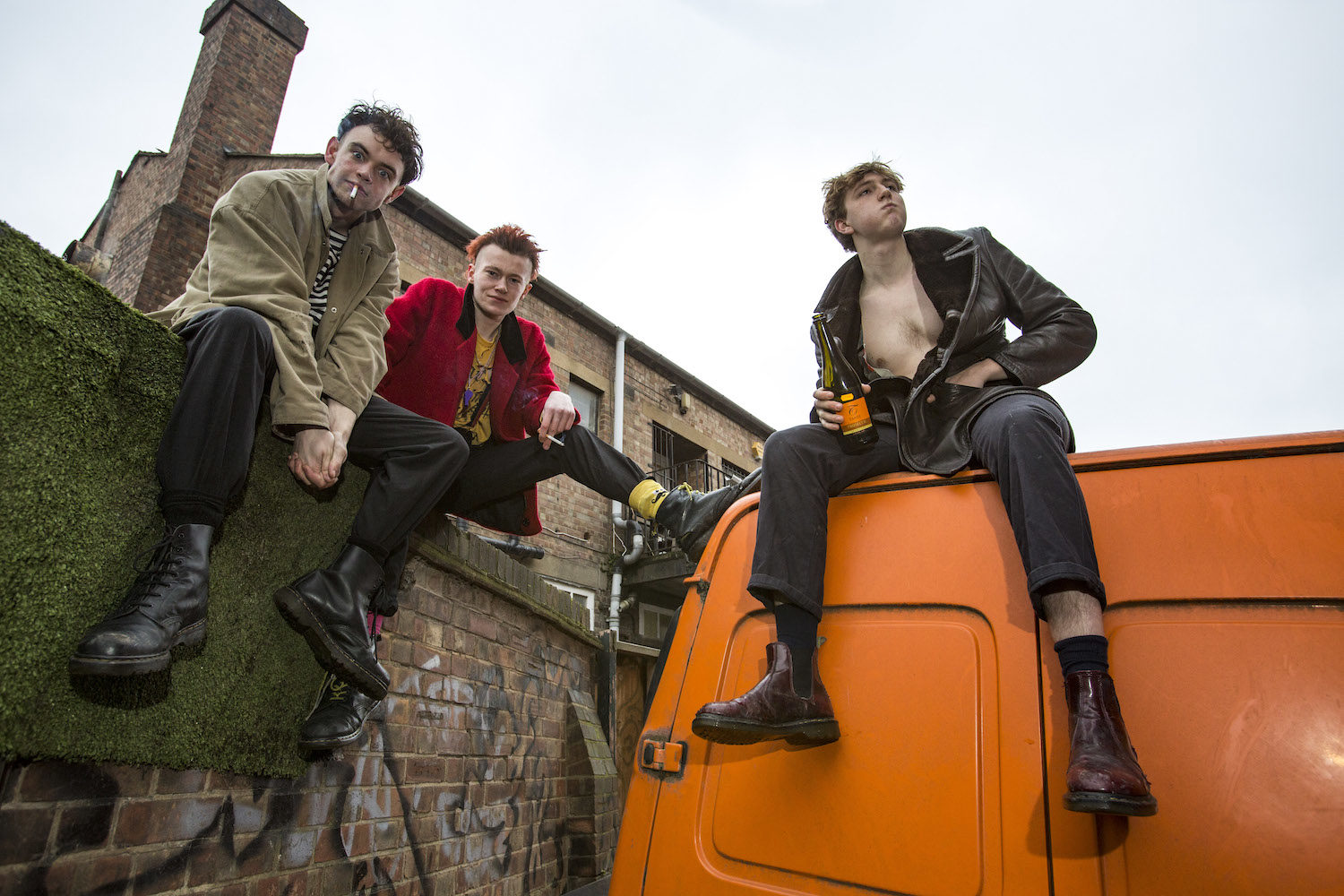 Injecting fun into London's rising army of great new bands, Dead Pretties are guitar heroes-in-waiting - or one step away from the self-destruct button.
Scruffy, charming Dead Pretties frontman Jacob Slater takes his cues from Jack Black's deranged Dewey Finn character in School of Rock. So much so, he's often found performing impersonations of his favourite power chord-chugging professor. "It keeps music fun!" he beams, sipping on a Guinness in his Tottenham local, just past midday. "People look down their nose at that kind of stuff. But if you can't keep it fun, fuck off."
Dead Pretties are stupidly fun. Their live shows – mostly at Brixton Windmill, the hub of south London's fledgling scene – are crazed, communal experiences. During one sticky, over-excited performance in summer 2016, Jacob spewed the previous night's dinner all over himself. He'd had one too many bevvies (and other things, by the sounds of it). "That taught us a lesson," bassist Oscar Browne says. "Don't get me wrong, we still indulge ourselves prior to shows in as many ways as possible," chimes in Jacob. "But we know our limits now." He's fibbing slightly, there. These three have the demeanour of a trio of recently un-caged wild hyenas. They want to write, record and play as many shows as possible, even if that means sleeping on each other's floors and being broke. They haven't exactly settled.
The three of them share a north London house with two other revellers, a five-minute walk from their rough-around-the-edges boozer of choice. "The kitchen looks more like Dresden now," Jacob jokes. "I walked in there today and it's got that sort of smell where you can take a swab from anywhere and you'd grow some horrible bacteria in a Petri dish." He takes a moment to inspect his tar-black nails, which look like they've been dragged in hot coal. "I mean look at this! What is underneath these? I don't even wanna know".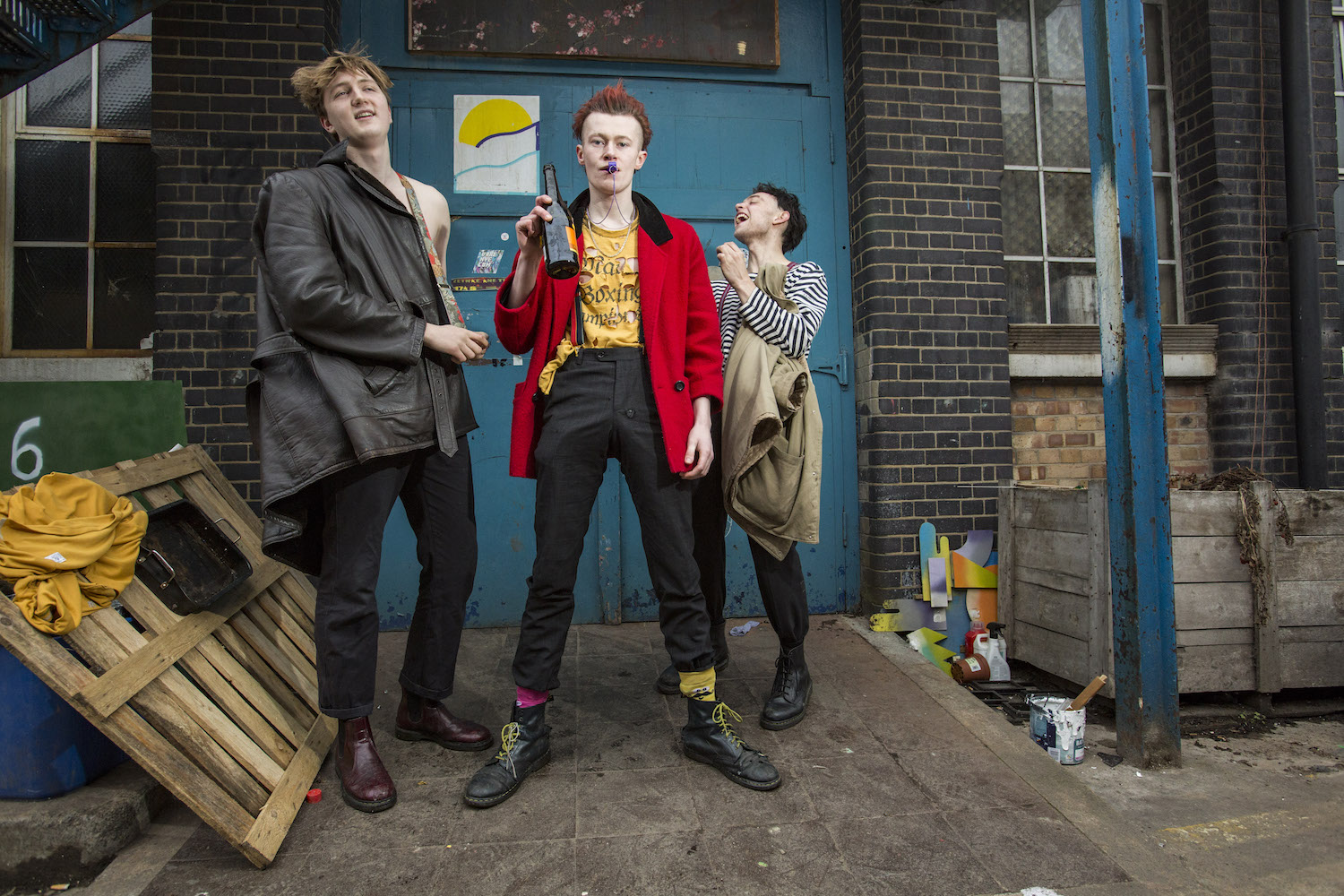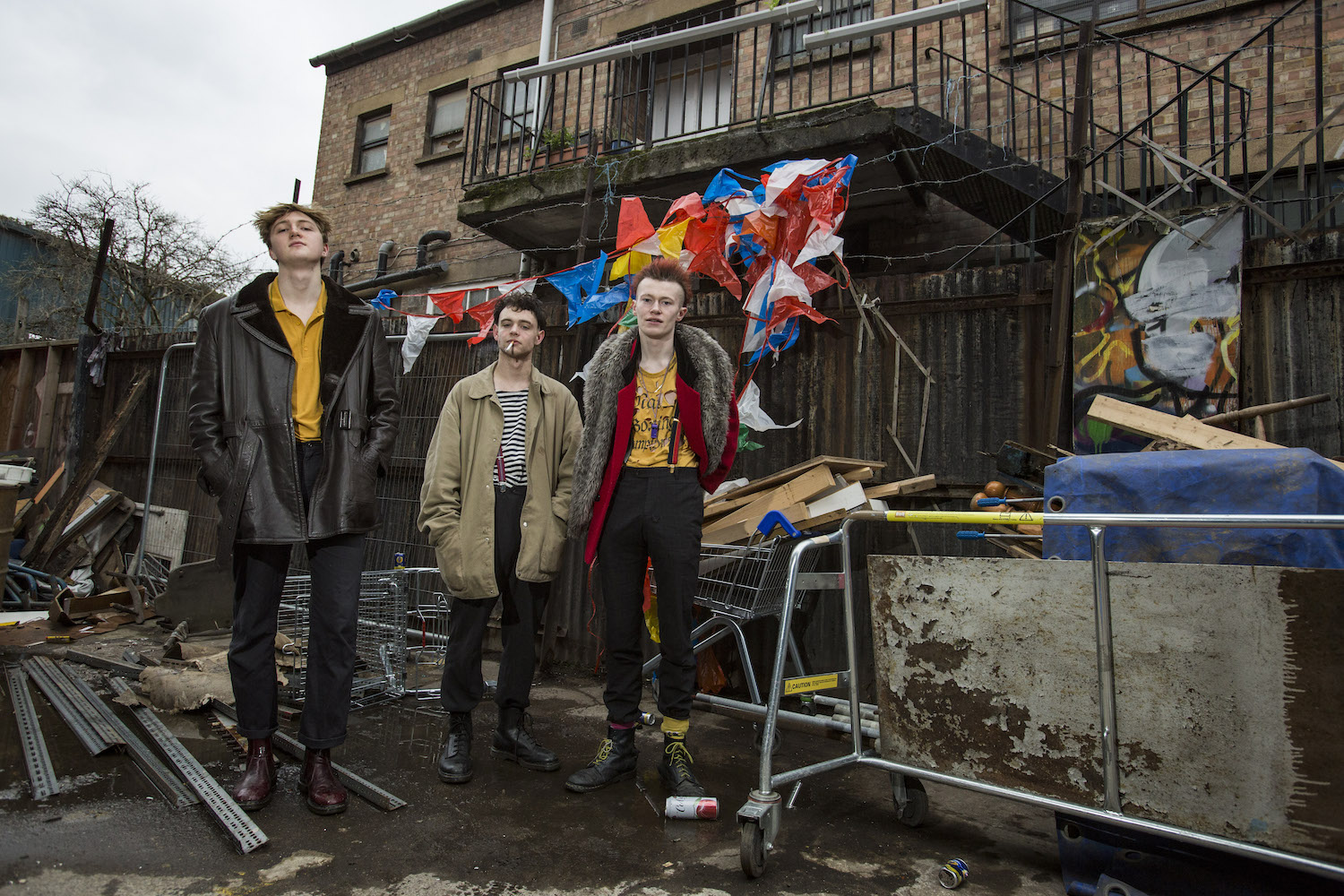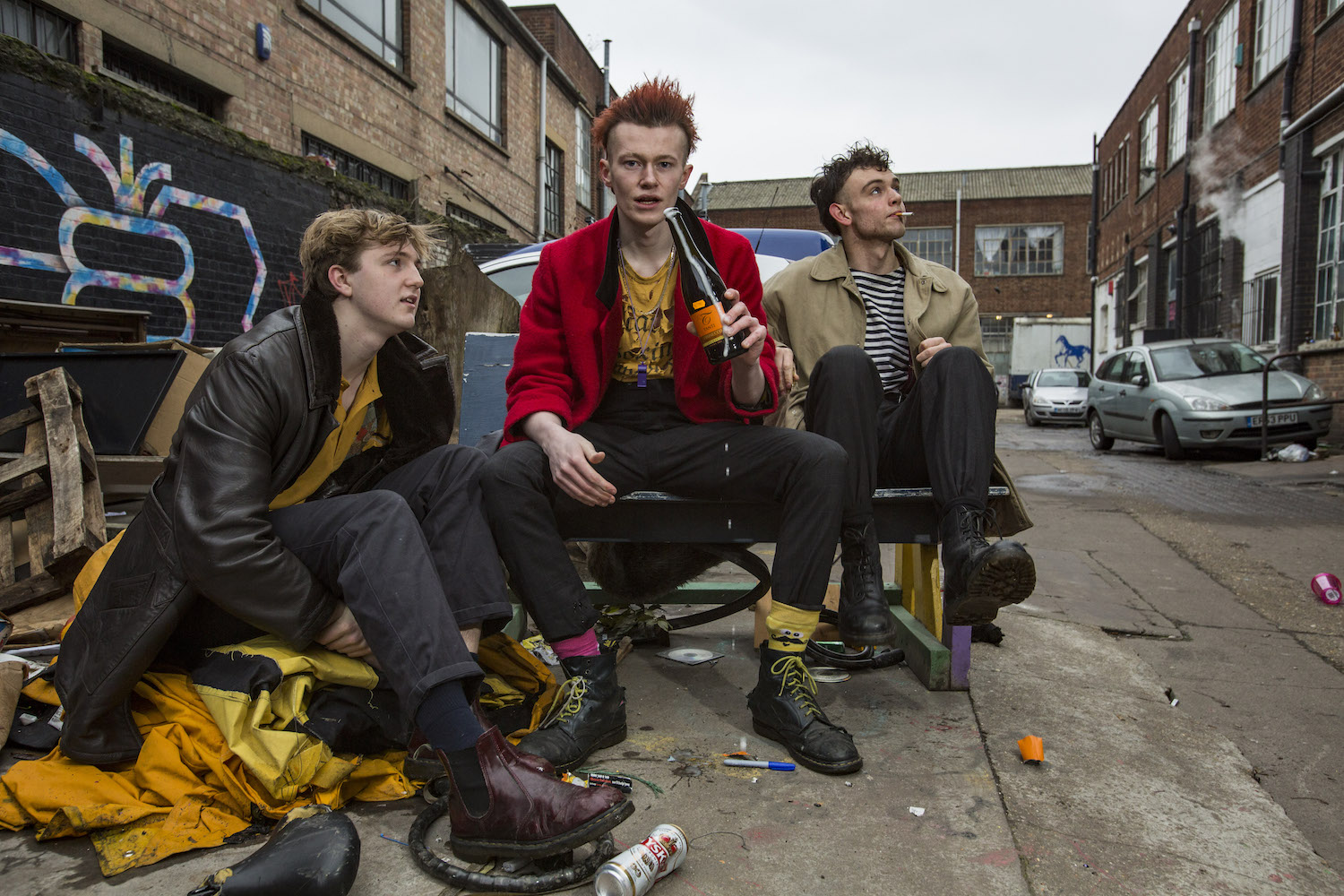 "If you can't keep it fun, fuck off."
— Jacob Slater
These three are still in their teens ("We're tadpoles. And one day I'll be a fucking frog!" beams Jacob), and part of you wants to give them a hug, offer them a shower and hide them from the Windmill for a few months. But they're building something special, with fuzz-smothered debut single 'Social Experiment' and through this coveted London scene. Peers Goat Girl have been swift to dispel any unnecessary mythology, and Dead Pretties are pretty much in the same boat. "The minute a newspaper writes, 'There is a scene', people chat about it," admits Jacob. "It's very easy to complain about that kind of thing. But you do take influence from people around you, even if you don't realise."
Alongside Shame, HMLTD, Fish and Matt Maltese, there's a definite bunch of exciting, young acts who barely sound alike on paper, but they all share the same stages and the same core ideals. "There's a lot of healthy competition. Sometimes unhealthy," drummer Ben Firth claims. Two things characterise this movement – a desire to be creative at all costs, and a wariness about being swept up in hype. Jacob cites a B-Town scene that, beyond its leading pack, was dead and buried as soon as it built a reputation. "I don't know socially the ins and outs with what happened there, but the creative output stopped. If you get comfortable and there's loads of people blowing smoke up your arse, you get complacent and stupid. But you don't realise, because there's so many Yes People around you. Some of the things that go with music are maybe not for us," he adds, admitting that they're not too comfortable with interviews, despite being endlessly entertaining in conversation. "A very strong resolution of ours is that we don't consider ourselves superior in any way. That's fucked up. It's music and music only. There's too many distractions nowadays. Too many gimmicks." In the rulebook of Dewey Finn, keep it fun, keep it genuine.
Dead Pretties play a DIY Presents show at London's Thousand Island, with support from Yowl, on April 18th. Head here for more details, and buy tickets here.
Photos: Emma Swann / DIY
Taken from the April 2017 issue of DIY. Subscribe below.

Get your copy of the latest issue