Album Review
Haim - Something To Tell You
4 Stars
Worth spending some time (or rather, Haim?) with.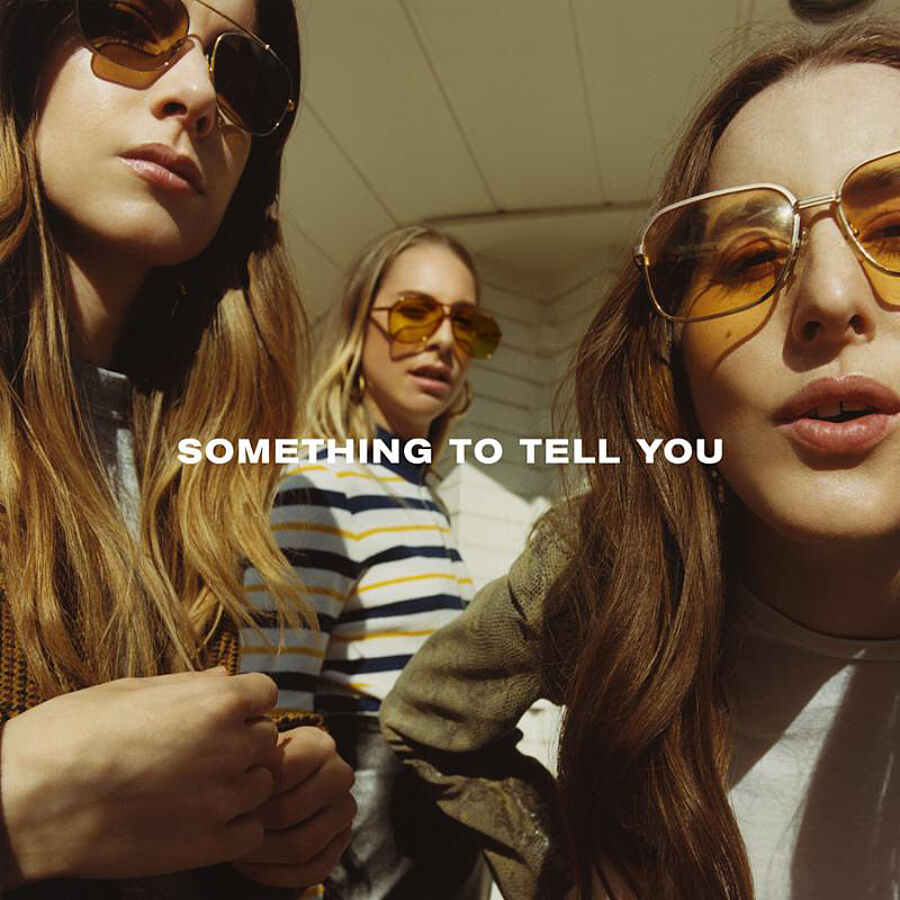 'Little of Your Love' is perhaps the closest 'Something To Tell You' comes to delivering a stone-cold pop banger. "You were just another recovering heart," dismisses Danielle gleefully atop the opening snare claps, "I wasn't even gonna try". Yowls of guitar intermingle with playful Yé-yé nodding call-and-response, and to top things all off, there's plenty of trademark Haim shout-laughing - yells of 'Hah!' pepper the song more generously than a particularly enthusiastic chef dishing out the seasoning. 'Right Now' and 'Want You Back' - the other two singles to land ahead of 'Something To Tell You'- feed off similar immediacy, revolving around close-knit, snappy choruses, and a keen attention to raw, live production.

Where debut 'Days Are Gone' felt like a hybrid record, merging synthetic drum machines with organic samples to the point that the two became totally indistinguishable, 'Something To Tell You' feels like an altogether different prospect. Instead, whirring synths - more Passion Pit-esque glitching than warm washes of sunshine - meet headlong with 'Want You Back''s pounding, epic piano-pounds. It's as if Haim are pulling apart the production strands of their debut, and pitting them against one another. For majority of the time it works, on a surprisingly low-key second album that's worth spending some time (or rather, Haim?) with.
More like this