Interview:
Born to win: Ten Tonnes
From dropping out of uni to working with Dan Auerbach, it's been all systems go for Hertford songwriter Ethan Barnett.
Most twenty year olds might visit America as part of their gap year, or make a stop while travelling the world. It's less often that they head straight for Music City, Tennessee to go work with one of the biggest names in music. Yet, Nashville was exactly where Ethan Barnett – aka Ten Tonnes - found himself headed when he was invited to go write alongside Dan Auerbach. Unsurprisingly, it came as a bit of a shock.
"My friend and I have always been massive fans of The Black Keys," he explains, while sipping an afternoon pint just off Brick Lane in London, "so I rang him straight away. [My management] were like, 'Oh, do you want to write with Dan Auerbach?' and I was just like, 'What do you mean?! Uhh, yes!'" And despite any potential for fanboying, their session was a productive one. "He's such a cool dude and we got four songs done in two days, which is pretty insane. Plus, his studio was like heaven, it was so beautiful. He's just got hundreds and hundreds of guitars…"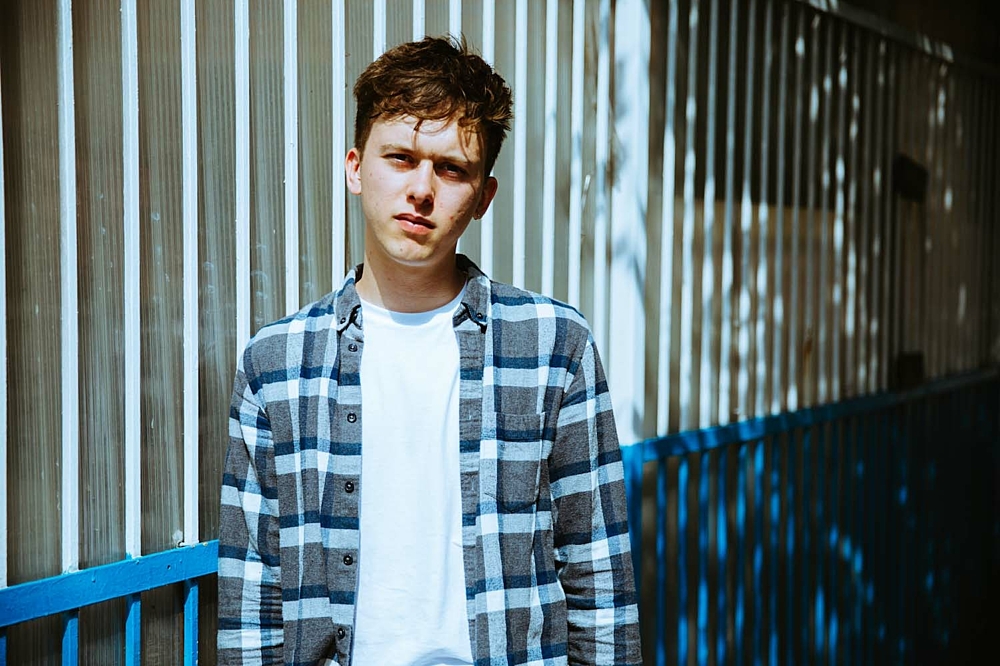 "We played a lot of shuffleboard…"
— Ethan Barnett
Having grown up in a musical household – you might recognise his older sibling as a certain George Ezra – it was as a teenager that Ethan really discovered his passion for playing the guitar. Then, after the small matter of dropping out of university where he was studying music production ("I knew that music was what I wanted to do, so I went to uni hoping I'd do loads of gigs, but I didn't do one the whole year") he decided to throw his all into making music. Since then, things have been thrown into overdrive.
"I had six gigs in three days, which I know isn't the most that people do…" he admits, when his successful stint at this year's SXSW comes up in conversation. "It was really cool, but a bit of a whirlwind. We played a lot of shuffleboard…" He's also just released new EP 'Born To Lose' – as produced by The Maccabees' Hugo White – which offers up a rousing taste of his penchant for earworm choruses and classic singalong melodies. Armed with the songs and a slew of festival slots over the summer, it won't be long 'til people are singing back at him, but that'll still take some getting used to, he assures us. "That's been one of the weirdest things really!" he laughs. "People are coming to gigs to see me, and I'm always like, 'Err, you sure you got the right place?!'"
Ten Tonnes' new EP 'Born to Lose' is out now.
Photos: Phil Smithies.
Taken from the July 2017 issue of DIY. Subscribe below.

Get your copy of the latest issue