Signed, sealed, delivered? An investigation into why artists and labels keep having very public fall outs
Artists want to make music. Labels want to release music. So why is it often so hard to keep everyone happy?
"Imagine this pain," RAYE tweeted at the end of June. "I have been signed to a major label since 2014… and I have had albums on albums of music sat in folders collecting dust, songs I am now giving away to A list artists because I am still awaiting confirmation that I am good enough to release an album."
The singer's comments came after the release of new single 'Call On Me', a track she claimed had to achieve a certain level of success before her label Polydor would let her release her long-awaited debut album. As a result of the pressure, she pulled out of all promotional commitments for the single to take care of her mental health.
"We were saddened to read RAYE's tweets last night and have reached out to her management team to discuss and offer our full support," Polydor said in a public statement following the tweets. Then, last month, RAYE revealed that she is now an independent artist. "Polydor have spoken and agreed to part ways," she wrote, calling her former label an "incredible infrastructure power house team". Later the label released their own comment, saying "Polydor and Raye have made an amicable and mutual decision to part ways. Raye is an incredible artist and we have very much enjoyed working with her over the years, achieving some great things together. We wish her all the very best for the future."
While RAYE's story ends with a seemingly satisfactory conclusion, the situation throws up far more questions than it does answers around artist welfare and contractual obligations between musicians and record labels. How many more artists are stuck in career-stalling deals like this without the ability or freedom to speak out like RAYE? Why is the relationship between record labels and artists so often a breeding ground for discontent that proves detrimental both mentally and professionally to creatives? And what needs to be done to address this dramatic and ongoing trend?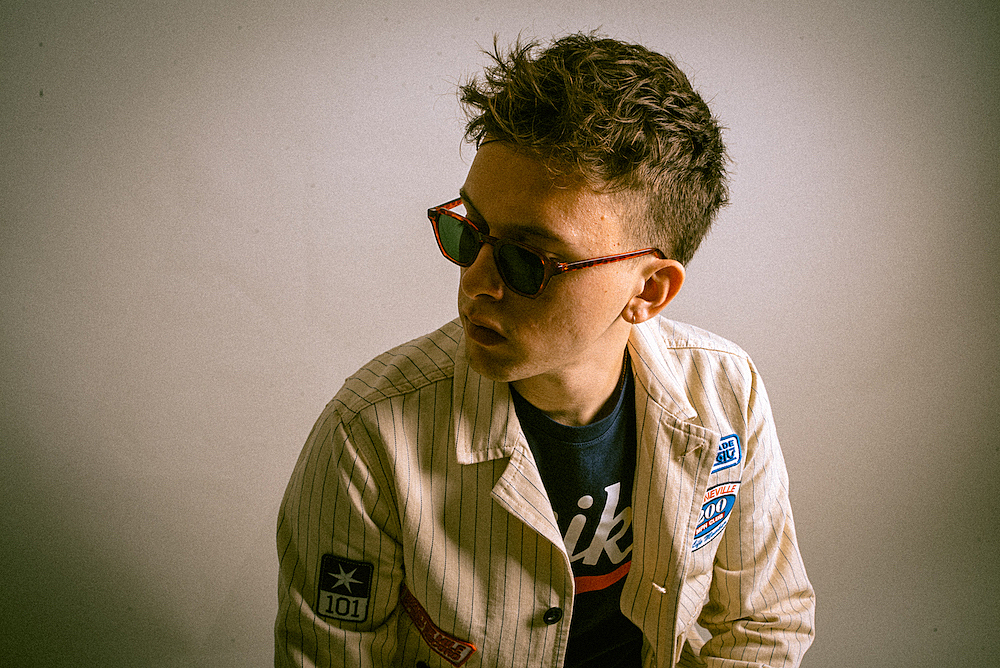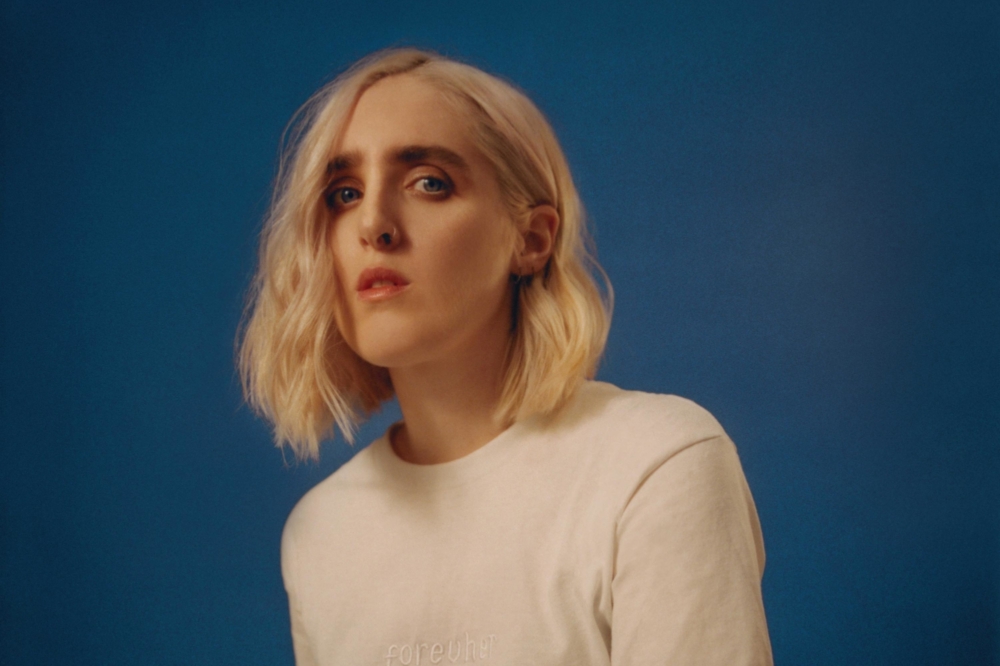 "To expect there never to be friction in a working relationship is absurd, and some good things can happen."
— Shura
One of the most vocal supporters of RAYE following the tweets was Shura, who said on Twitter at the time that she is "so over it being remotely legal to do this to artists". Shura, who was signed to Polydor for her debut album 'Nothing's Real' before releasing its 2019 follow-up 'forevher' on indie label Secretly Canadian, tells DIY that her first reaction when seeing RAYE's plight was one of grim predictability rather than surprise.
"I just felt anger that this is something that can happen and does happen," she says. "In any other industry, it wouldn't be legal. I felt anger on behalf of RAYE but also all musicians. What RAYE's describing is like a Black Mirror episode, and it's not unique."
Despite this, Shura says that these problems aren't inevitable, and that progress can be made with reform. "To expect there never to be friction in a working relationship is absurd, and some good things can happen," she says. "I don't want, as an artist, to be around yes people - for my manager to be a yes person. I don't want my label to be a yes person. It's good to be challenged, and have your ideas challenged. It's good to be able to see different perspectives," she adds, saying that a healthy working relationship between artists and labels can be achieved when the right foundations are set.
Another artist who has recently gone independent after being signed to a major label is Ten Tonnes, aka Ethan Barnett, who released his self-titled debut via Warner Records in 2019. Recently, he's set up his own label called Silver Heat, releasing new EP called 'So Long' in June.
"It very rarely felt like a mutual relationship where I was actually collaboratively working with a team," Barnett – whose brother George Ezra has been signed to Columbia since 2012 – tells DIY of his experience at a major. "It shocked me how similar it seemed to the portrayal of record labels in films, where [executives] just sit around getting rich and doing very little. It was stupidly stressful for a 21-year-old."
For Shura, she says that having a viral hit before she signed to Polydor (her video for 'Touch' has over 30 million views on YouTube to date) gave her the advantage of having the label "on side" as she signed her deal. It's something many others don't have.
"I had a very different struggle to RAYE, which was the label saying, 'How quickly can we get your album out?', rather than saying, 'Let's wait, let's wait, let's wait, let's wait'. My biggest success, in a sense, was my first completely independent track, and then I had to keep the steam going."
Having experienced working with both, Shura is quick to point out that bad practice at record labels is far from a case of majors vs. indies. Though independent labels have a reputation as being 'cooler' and more artist-friendly, musicians can still find themselves stuck in deals and struggling to retain ownership of their art.
"The idea that the indie label is the answer isn't necessarily entirely true," she offers. "I know people who've had a shit time at majors. I know people who've had a great time at majors. I know people who've had a shit time at indies. I think that's one of the reasons why I spoke [online]. I saw someone saying, 'If RAYE had just signed to an indie, it would've been fine!' and I thought, 'No! Not necessarily!'.
"While my royalty rate is better with Secretly Canadian," she adds, "they own my masters until 70 years after I'm dead, whereas I get my masters back from Polydor in 10 years."
"You shouldn't ever feel like I did, like you're a nuisance or you're having to earn your keep."
— Ten Tonnes
According to London-based independent label Hand In Hive, who release music by Swimming Tapes, Wyldest and more, the practices they employ as a label with a fraction of the budget of the likes of Polydor or even Secretly Canadian can still be scaled up to the highest level. Artist welfare and security should always be at the heart of the operation.
Included in their deals when signing a new artist is a 'release commitment' clause, binding the label into releasing the album or EP they agreed to put out within a certain time frame. "I don't see why transparency shouldn't be expected across the board," label co-founder Tristan Wilson tells DIY. "We're coming into an age now where artists and songwriters know that they can keep hold of their rights and they should be able to retain control."
For Ten Tonnes, going independent has allowed him to regain the creative freedom he started out with, and the agency to make his own decisions on his music and future. "A pride in what I'm doing has come back," he reflects, "which is a lovely thing, but a weird thing to have lost in the first place."
Why, then, should anyone remain with a record label in this day and age? For Hand In Hive, they say their label serves as a "family" for their artists. "Every pound we spend, we want to talk about that with the artists or the manager, and everybody needs to be comfortable with how much is being spent and where it is being spent," they say. Support from a label, they say, can help not only with promoting the music and manufacturing physical copies, but for fostering a sense of community and collaboration within a close-knit music scene.
Shura, meanwhile, says that while she would encourage anyone with enough funding to make and release an album themselves, often it's not financially viable, and a tenable solution lies in creating reform in the existing structures.
"My best working relationships have been with people at major labels," she says, "but then at the core of it is [a system that is] imbalanced and unfair. "I think you need to tailor things to different artists, but make certain things that are currently the norm not be legal anymore."
Wilson says the key comes down to transparency, and labels of all kinds need to practice that openness in order to remain relevant. "Artists have the power," he says, "and while there are a lot of existing relationships like RAYE's where she didn't [originally] have the power, she then wrestled control of the power and now she does have it. I think 10 years ago, and without social media, Polydor wouldn't have made the same decision to let her go."
"You shouldn't ever feel like I did, like you're a nuisance or you're having to earn your keep," Barnett reflects, looking from the outside at a system that is broken but not beyond repair, and one that needs to put artist welfare at the core of the deals that are signed.
"I always look at the artists I love," he says. "T-Rex's big album wasn't until their fourth or fifth record, and letting artists be artists and grow and develop hasn't happened for a while now. You're not going to get wicked results out of artists if you're trying to control them and minimise the power they have over their own music. The two things just don't work together."

Get your copy of the latest issue