Live Review:
Deap Vally bring 'Femejism' to London for second Fluffer Pit Party of 2017
Baby In Vain and Yassassin join the duo for a brilliant, grungy night in Dalston.
Tucked away off East London's buzzy Kingsland Rd, Epic Dalston is like a venue from another time. Walk through the door and smoke greets you instantly through a narrow corridor into the venue's grand main space. An oversized chandelier hangs just to the side of a stage that looks more like a boxing ring. It's the perfect setting for tonight's menu at the second Fluffer Pit Party of 2017, a trio of heavy, badass new guitar bands.
Yassassin start things off, and though they get half an hour, there's a youthful energy present that could see them comfortably play all night. The five-piece have an infectious chemistry already, bouncing off each other (almost literally at points) with ease and giving their fizzy punk pop the human character it deserves.
Recent single 'Cherry Pie' is an anthem in waiting, and while there are still a few edges to be smoothed out - maybe in this case due to the unusual nature of tonight's show and stage setup - there's plenty of promise here, and once more singles of the same calibre are released, and the band get more shows under their belt, there looks to be something special brewing in Yassassin.
Baby In Vain are a more established prospect, but a no less exciting one. Releasing their debut album 'More Nothing' just two days after the show, the band are finally on a roll, and gaining the momentum they've been denied over the past few years. Said momentum is in full force tonight, and as the band begin a UK tour that includes more London dates and sets at Reading & Leeds, they're in full, brilliant flow.
The young Danes make gritty but sharp grunge-influenced rock'n'roll that can turn on its head at any point. It's the unpredictability of Baby in Vain - both live and on their debut album - that makes them so irresistible, with album highlight 'Thank You' also standing out here, a shape-shifting bruiser that fidgets across multiple time signatures, and sees Andrea Thuesen Johansen's lyrics turning from soft and melodic to yelped screams in an instant.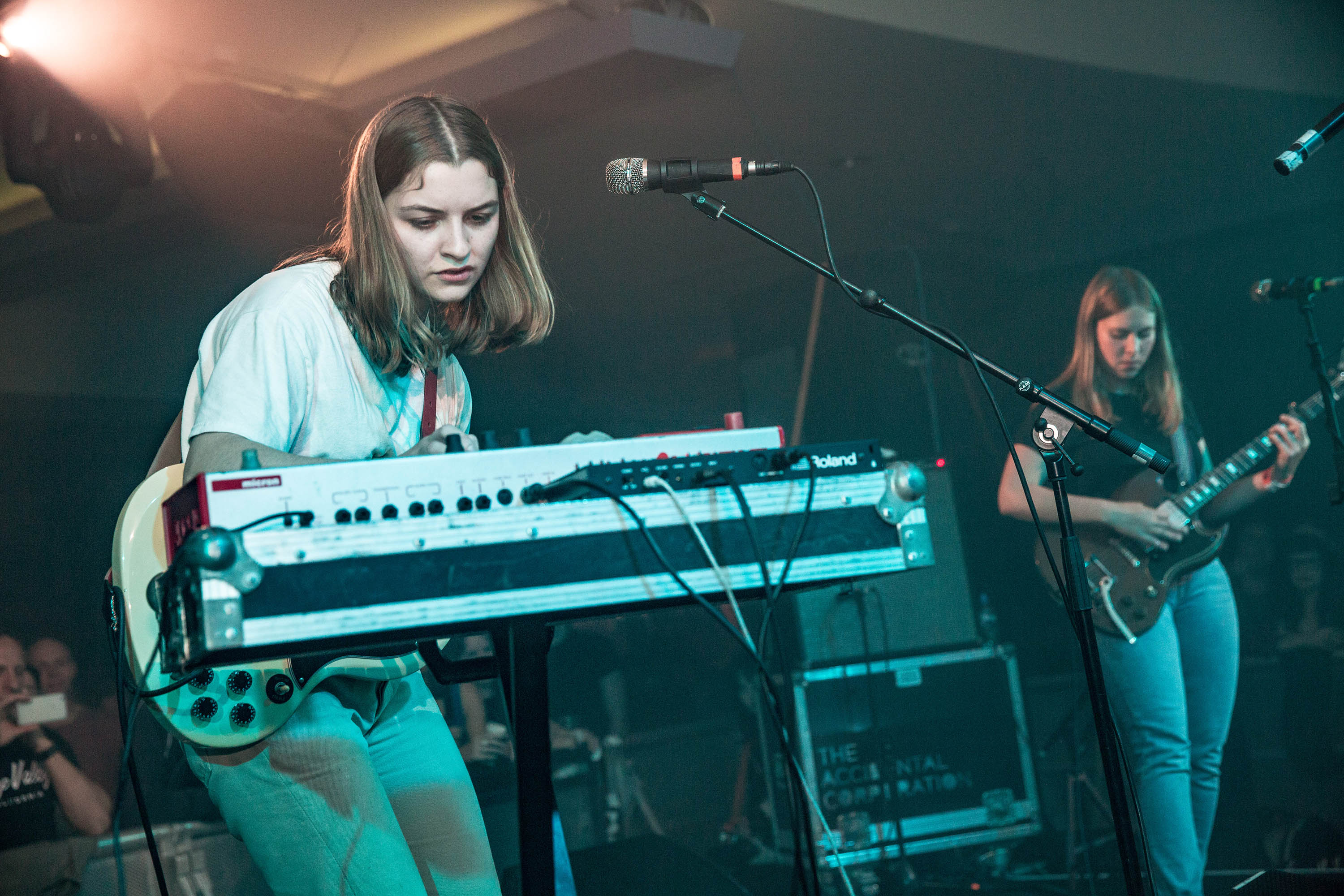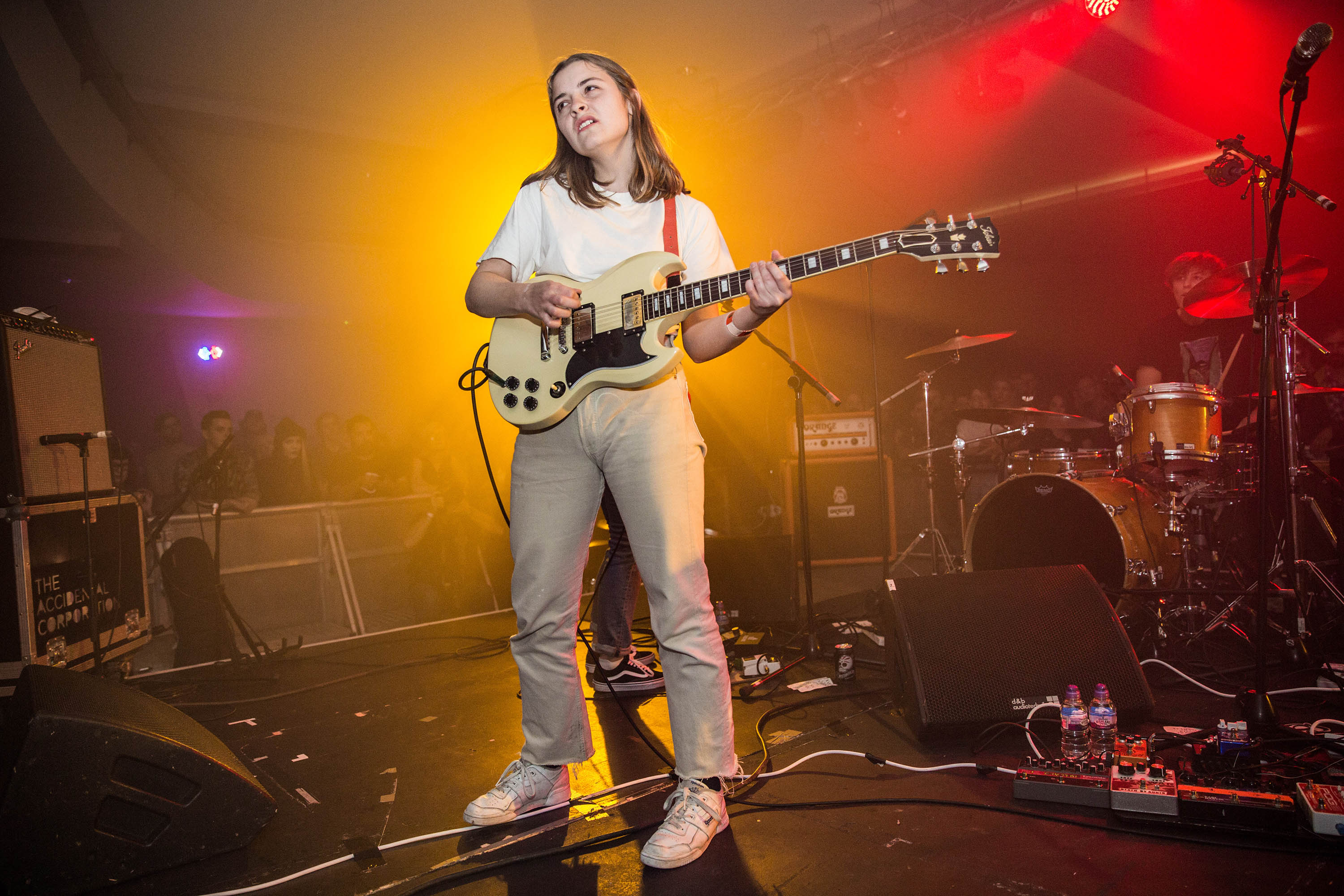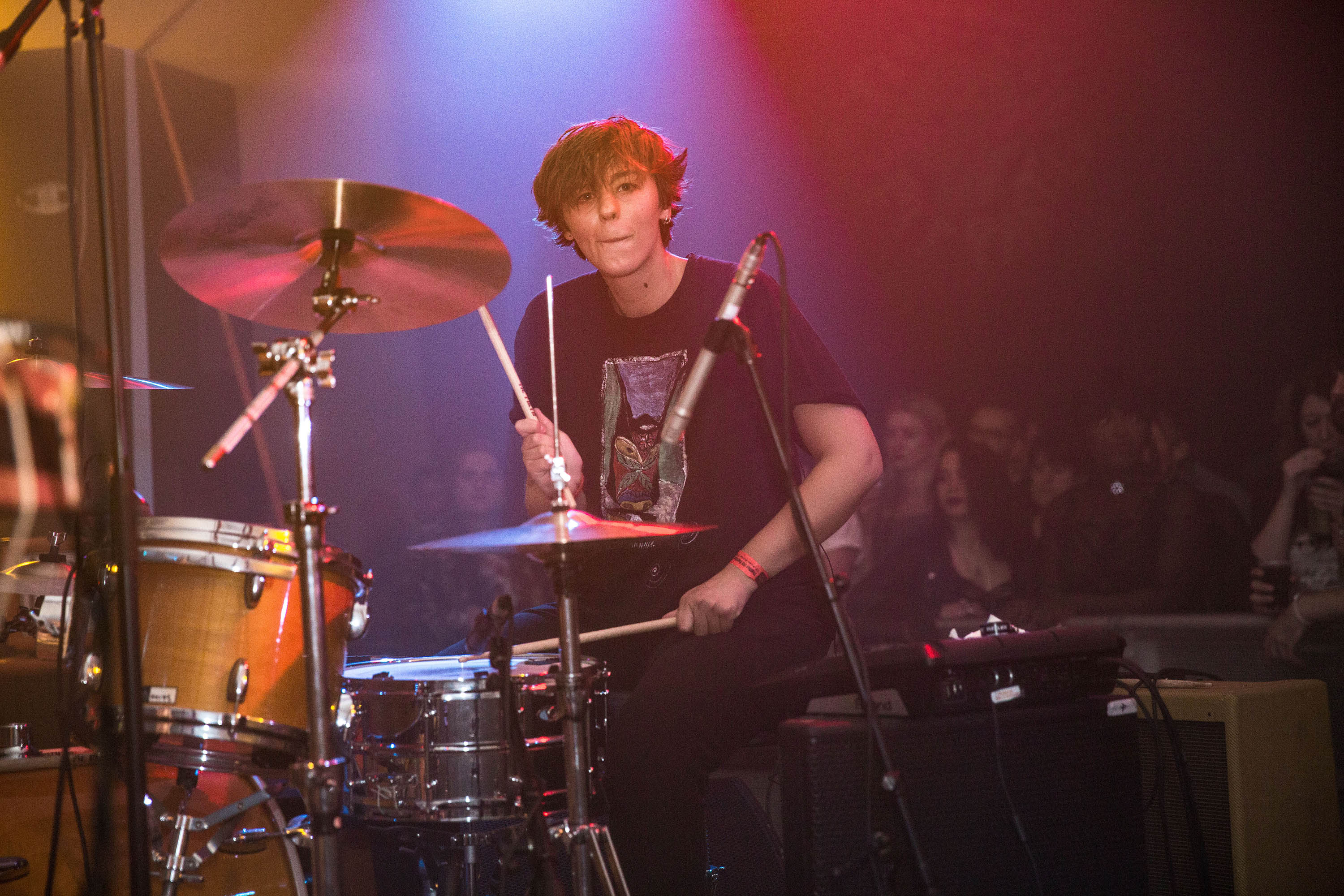 Deap Vally have created quite a cult across their two albums, and on tonight's showing, it's perfectly clear why. As soon as Lindsey Troy and Julie Edwards bound their way onto the stage-cum-boxing ring, their stage presence is at the fore. When guitarist Lindsey isn't howling into the microphone, she's working her way around each corner of the stage, or falling to her knees next to Julie's drum kit - aside from the pair's excellent blues-rock, tonight's show is brilliant entertainment, not least from the endless mid-song banter (RIP Lindsey's hand cream, lost to Heathrow security forever).
Playing on a 360 stage is a new challenge for any band, but Deap Vally more than own it tonight, and the setting, along with their excellent second record 'Femejism', make for a truly unique, ever-changing night.